Creating regular backups is one of the best strategies to protect your important documents, pictures, and Video against software problems hardware failures, and malware attacks. There is a number of third-party software available to back up your PC or system drive. But did you know Windows 10 has an automated tool, which back up your PC even a single folder regularly? Here this post step by step guide how to schedule Windows 10 PC backup automatically.
Schedule automatic backups on Windows 10
Windows 10 and 8.1 has a feature named File History, Which enables you to choose specific folders to back up regularly. By default, it backs up all folders including desktop, documents, pictures, music, downloads, OneDrive, etc. in the user account folder (C: /Users/account name). But also you can add extra files and folders from a different drive. And similar to Time Machine in OS X the File History also automatically back up any file that has been changed or added. Let's follow the steps below to Automatically backup folders on Windows 10
Automatically Back up Files Using Windows 10 File History
First of all, insert the External Drive or USB where to save backup files,
Now open the Control panel, search for and select file history,
Here Check and make sure File History is Turned on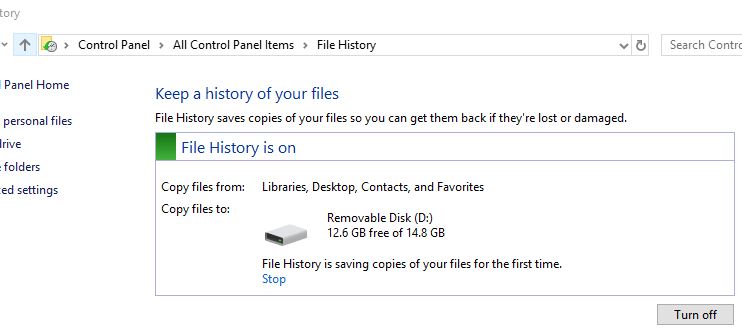 Now press Windows + I to open the Settings app,
Select Update & Security, then Backup
Here UnderBack up using the File History section, click Add a drive
And select the drive to store the backup files.
The Automatically back up my files option appears and is turned on.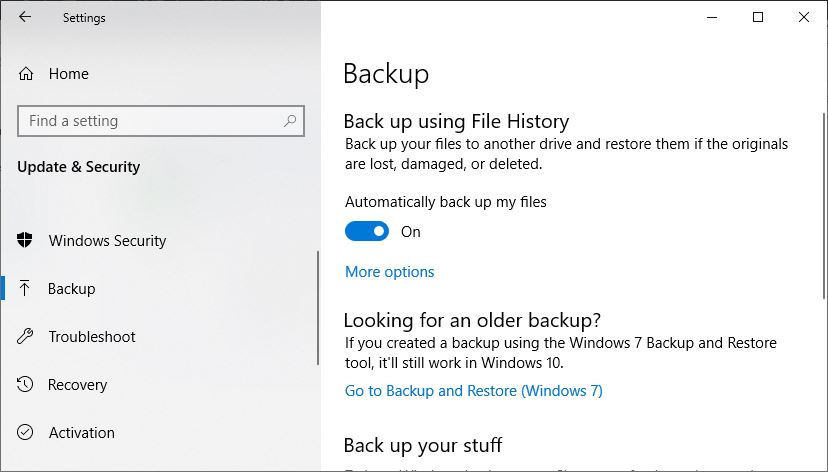 Next, click the More option and select Backup Now to start the backup process.
By default, this will backup folders including desktop, documents, pictures, music, downloads, OneDrive, etc.
But you can click add a folder option to back up your personal folder.
Also, there is a chance that you won't need or want to backup all of these folders
To remove that folder from the list simply select it and then click the Remove button.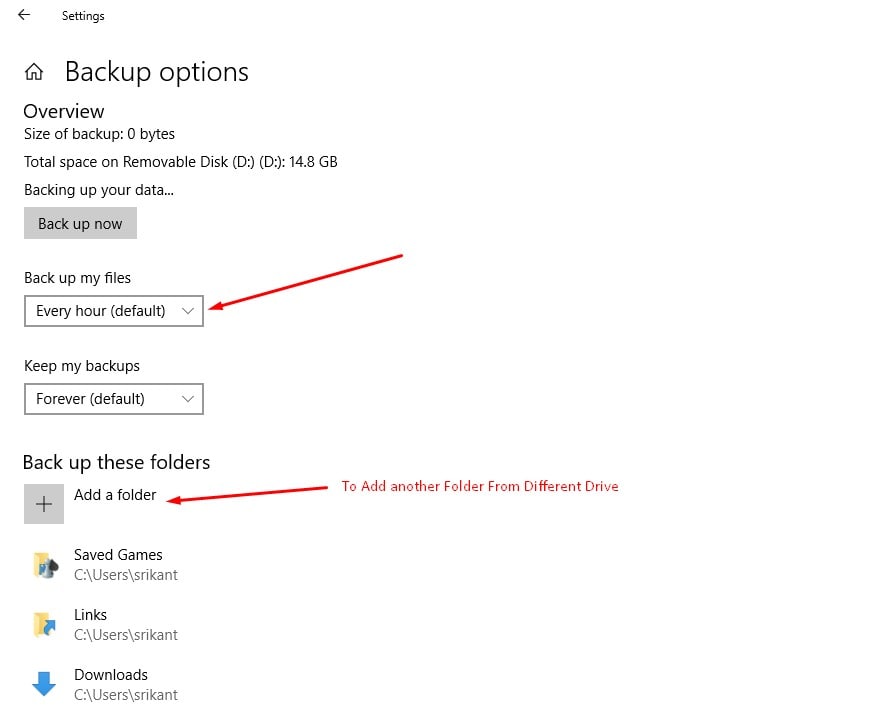 Also, you can configure how often File History backs up,
And how long it keeps those backup copies, and which files it backs up.
Using Backup and Restore (Windows 7)
Also, there is another build in tool Backup and Restore (Windows 7) that helps to create a backup of the latest version of your files on a schedule. In addition, you can also create a system image or entire system including system files programs, documents etc.
Open the Control panel, click on System and Security,
Next, click Backup and Restore (Windows 7).
Here Under the "Backup" section, click the Set up backup option on the right.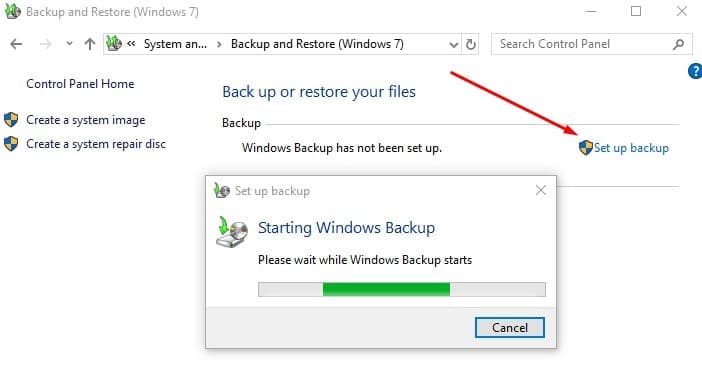 Next, select the removable drive where to store the backup.
Click next then under "What do you want to backup?" section, select the Let me choose option and click the Next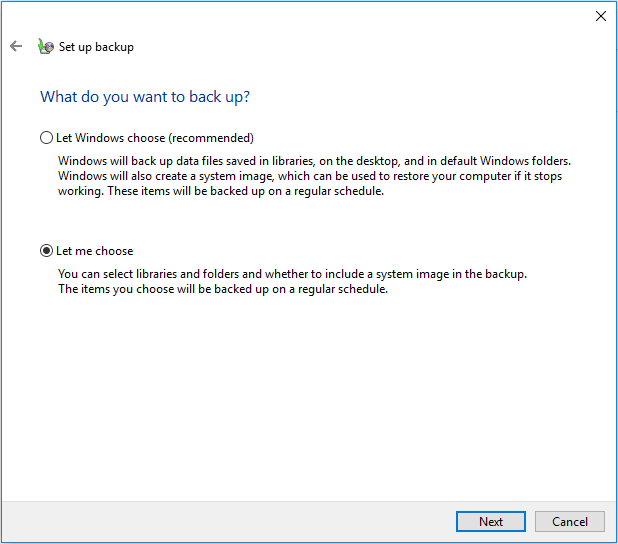 Then select the items you want to include in the backup from the checkbox.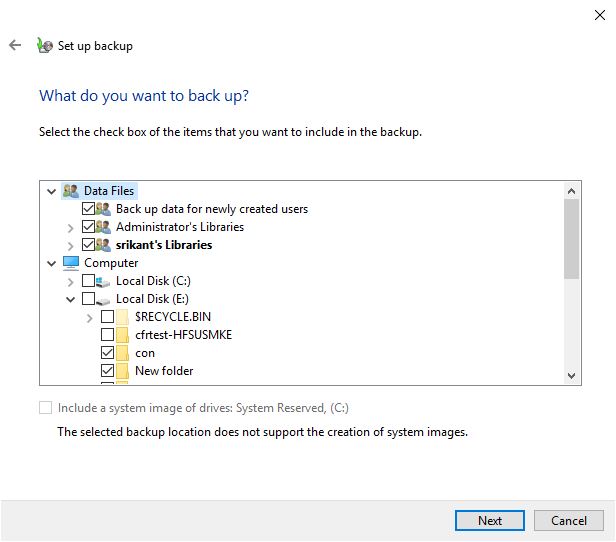 Click the Next then select Change Schedule link
Here Check the Run backup on a schedule (recommended)
Then Specify the frequency, date, and time when Windows 10 should back up your computer.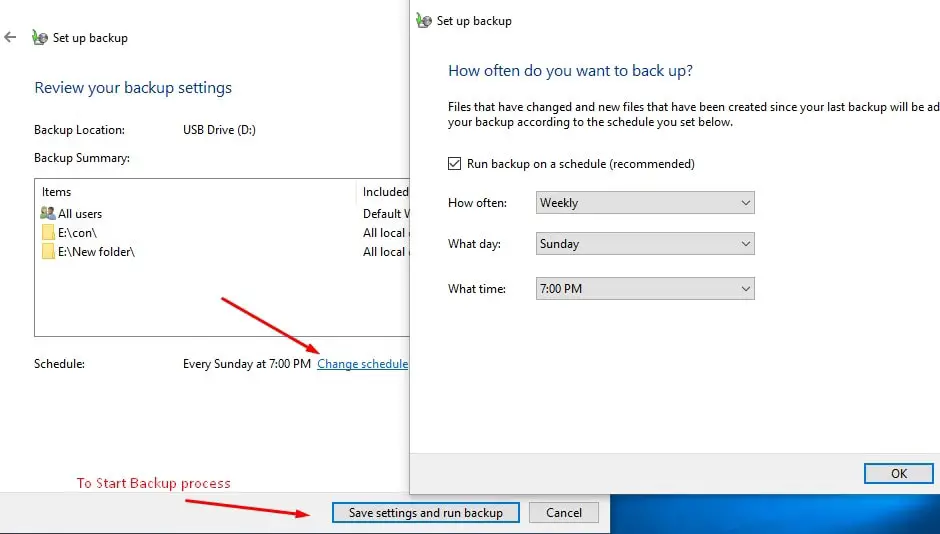 Click the OK then select Save settings and run the backup. Once you complete the steps, an initial backup of your device will be created, and then incremental backups will be performed on the schedule you specified.
Did you regularly back up your important data, What method you are using? Let us know in the comments below. Also, read: