Bad System Config Info Blue Screen Error on windows 10 could be caused by different reasons. This blue screen error BAD_SYSTEM_CONFIG_INFO bug check value of 0x00000074 may prevent your system from booting up and can be caused due to both software or hardware problems. Malfunctioning BCD (Boot Configuration Data) or registry files is the primary reason behind this blue screen error on windows 10. Again Faulty hardware, outdated or corrupted device drivers to problems with system memory or system file corruption are some other potential causes why you are getting bad system config info blue screen error. If you are also experiencing this bad system config info error don't worry, here in this article we have listed a few effective solutions apply to fix this blue screen error on windows 10.
Fix BAD SYSTEM CONFIG INFO error in Windows 10
Problematic software or hardware causes both can cause blue screen errors on windows 10. And corrupt Boot Configuration Data (BCD) file is the most usual suspect for bad system config info BSOD error. Sometimes a simple restart fixes the problem, if not we need to repair the boot configuration data (BCD) file to start windows normally. well if this occurs during the startup, you will need to use a Windows 10 bootable media to access the advanced option and troubleshoot the problem.
Running Chkdsk, Sfc, and Dism or checking for problems with the memory could help in the prior case.
Let's first disconnect all external devices (printer, scanner, external HDD, USB flash drive) connected to your computer and restart windows. Disconnect external devices fix if the newly installed device or driver conflicts causing the blue screen error. In addition, when you restart your PC it refreshes the operating system, clears memory, kills all running tasks and addresses temporary glitches present there that may cause the blue screen error.
Let's restart your computer and see if that fixes your Bad System Config Info error.
Start Computer In Safe Mode
If the computer doesn't start normally then you can try starting it in safe mode. Safe mode loads minimum drivers and services, enabling the computer to start normally in case of a corrupt driver or problematic software. Here is different ways to start windows 10 in safe mode.
It's simple and easy to start windows 10 in safe mode, hold the Shift key down and then click Power > Restart
After the computer restarts to the Choose an Option screen, select Troubleshoot > Advanced Options > Startup Settings > Restart.
And now press F4 to start windows in safe mode and F5 to safe mode with networking.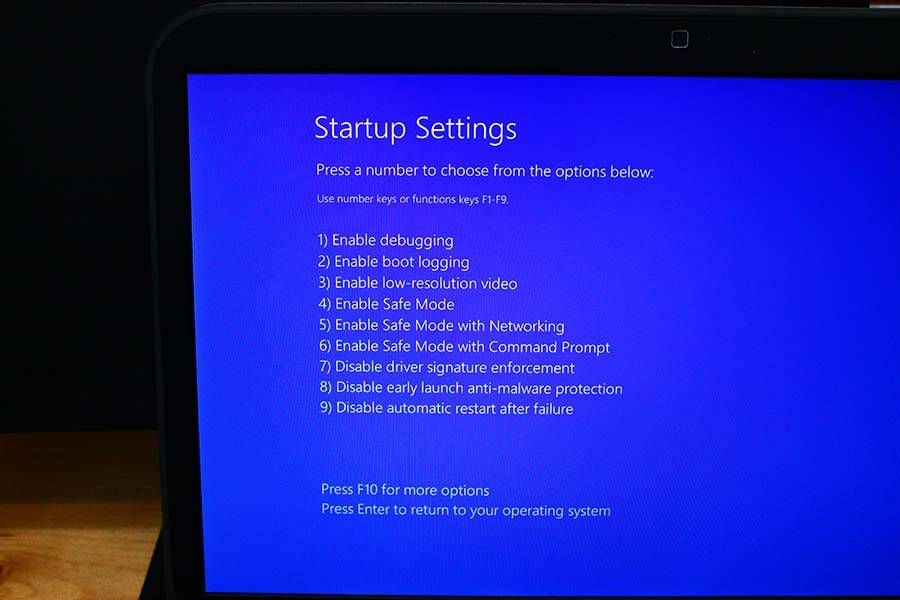 And apply the solution listed below such as updating the device driver, check for disk errors, repair corrupted system files or fix memory errors to fix the blue screen error.
But If you can't start the computer in safe mode, then the problem might have been caused by a damaged BCD file. This file contains boot configuration data and repairing it can fix the problem.
Repair boot configuration data (BCD file)
A damaged BCD (Boot Configuration Data) file is another potential cause of why you are getting this blue screen error. If due to this blue screen error windows 10 won't start normally, access advanced options and repair the boot configuration data file using the following commands.
First  Boot from the installation media and skip the first screen,
On the windows setup window, click on repair your computer,
Click Troubleshoot > Advanced options > Command Prompt.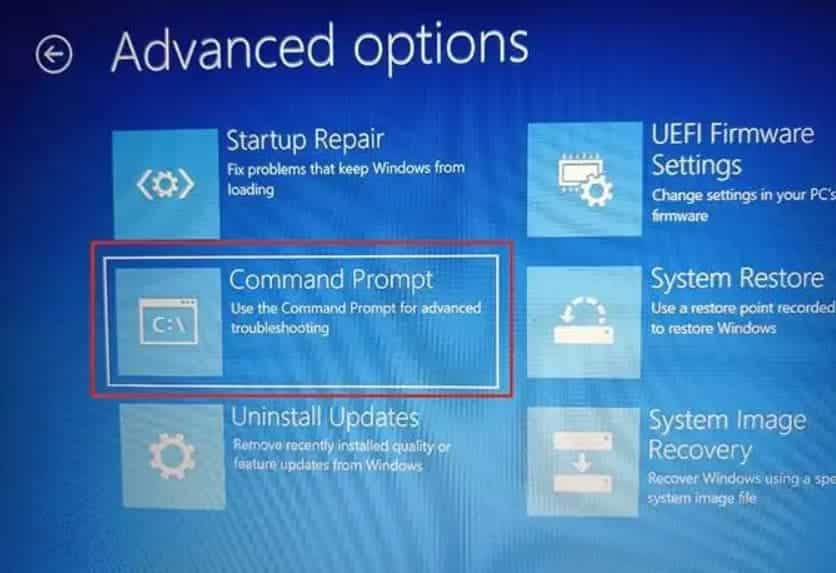 Type the following commands and press Enter after each.
bootrec /repairbcd
bootrec /osscan
bootrec /repairmbr
After you're done, close Command Prompt and restart your PC, then check if the error persists.
Update your drivers
Most of the time blue screen error occurs because of the outdated, corrupted device driver and BAD_SYSTEM_CONFIG_INFO is no exception. Update device drivers could be the most effective solution to fix something that goes wrong with your computer.
To update device drivers just go to Device manager and You can update all the device drivers from here.
Press the Windows key + X and select device manager, this will display all devices and peripherals connected to your device.
Expand all of them and look if any drivers there listed with a yellow exclamation mark if found any you need to update or reinstall that driver.
The easy way to update drivers, you just to right-click on the driver you want to update and then click update driver.
Click on search automatically for drivers to get the latest driver update from the internet or Microsoft server. Or you can use the second option if you have the latest driver update download from the manufacturer's site. This option will update the device driver for you.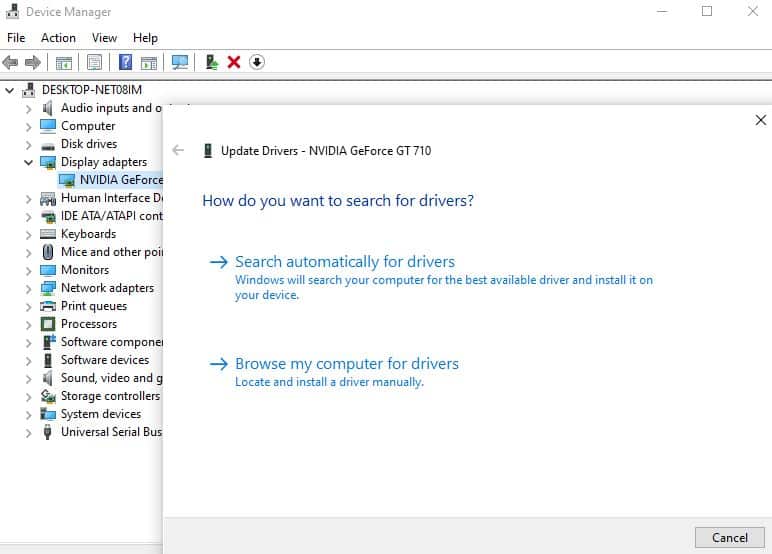 You can also use the Driver updater tool to make the update process for all your drivers automatically. There are lots of driver updater tools on the internet, You can use any of them to update the driver.
Install the Latest Windows Updates
Make sure your Windows system is packed with the latest service packs and other updates. Necessary patches and service packs are regularly released by Microsoft for their operating systems to fix bugs and other types of issues. These updates and patches are also useful to solve the BSOD issue.
Open windows settings using the windows key + I
Navigate update and security then click on the Check for updates button to see if there are new Windows updates you should install.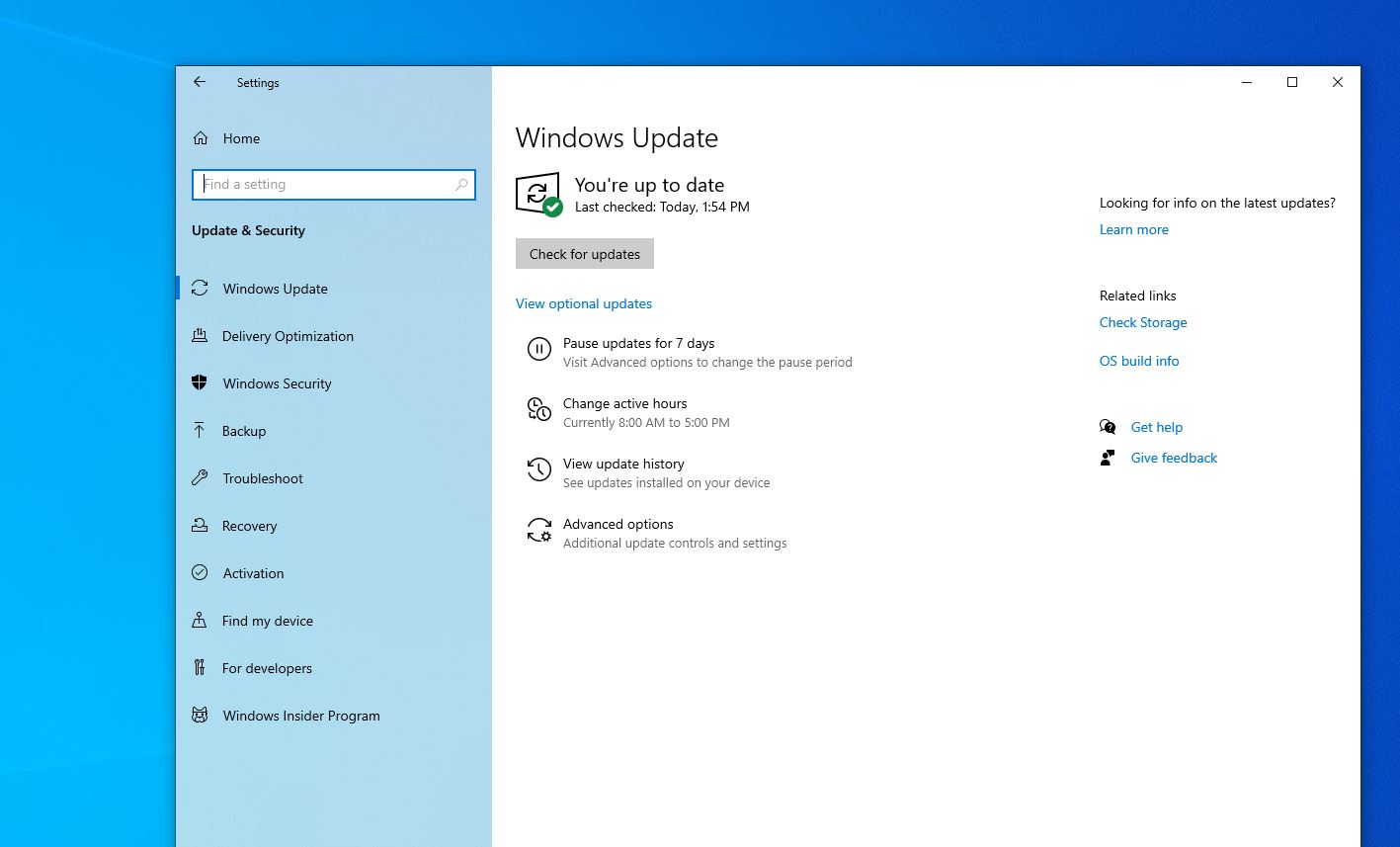 Check RAM for errors
Newly added RAM can be responsible for this error. You can check it easily by removing it. If you don't face BSOD errors anymore then this will be the source of your problem. That means, your new memory is either incompatible or bad. So, you should replace it as early as possible.
If you haven't added any, that means your old RAM is corrupted. You should run a diagnostic test on your computer's existing memory. This test will find memory failures and intermittent errors, which could be causing BSOD errors. You should use any Memory Diagnostic Tool to run this test.
Run Memory Diagnostic Tool
Press Windows key + R, type mdsched.exe and click ok to open the memory diagnostic tool,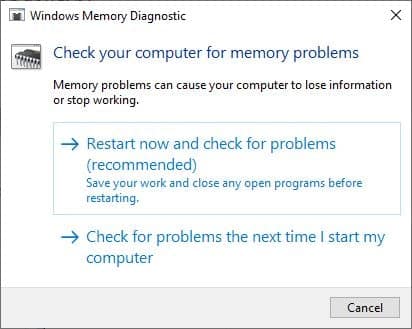 Click on "Restart now and check for problems (recommended) and Your PC will be restarted and check for your memory problems.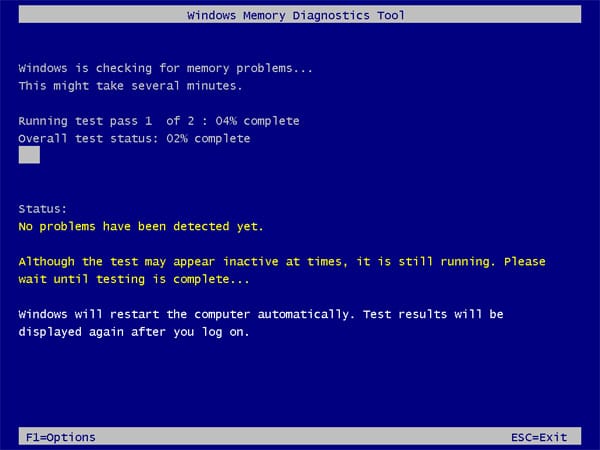 It may require a few minutes. If it detects any error, You should visit your computer manufacturer's website to find solutions or contact with the support team.
Repairing Hard Disk errors
A damaged or Corrupted hard disk problem may create this bad system config info error. To check the damaged hard disc use chkdsk command.
Press Windows key + S and type cmd, right-click on Command Prompt and select run as Administrator.
Now type the command chkdsk c:  /f /r /x  and press Enter.
You may be asked to schedule the scan and repair disk drive error on the next restart of your PC. Then press Y and press Enter.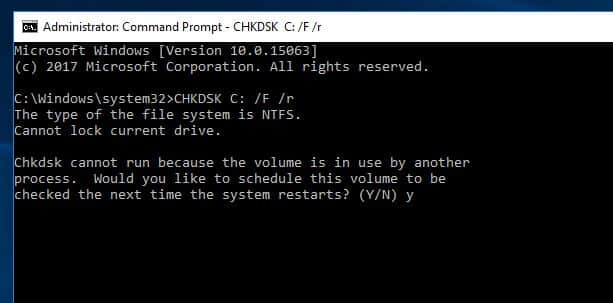 Next Time when you Restart the windows it will check and fix problems automatically.
Repair corrupted System Files
Bad System Config Info error can also cause because of a corrupt file system. If due to any reason important windows system files become corrupt you may experience different blue screen errors. Let's run the System File Check (SFC) utility an integrated windows system tool that scans and repairs corrupted system files automatically.
Open the command prompt as administrator type command  sfc/scannow and press enter key to execute the command,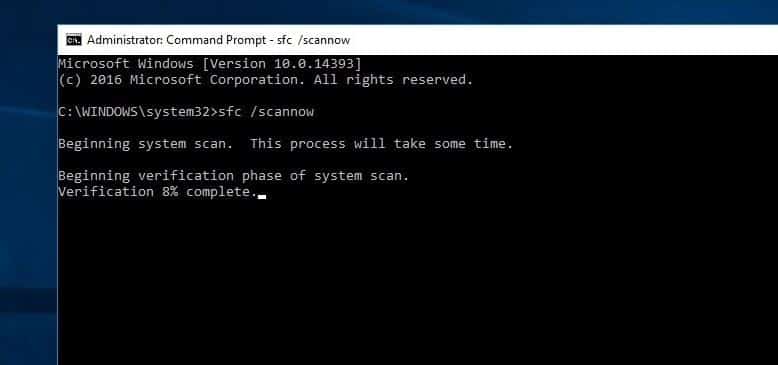 This Will Check windows for Corrupted System files if found anything this will replace and fix them. Wait until 100% complete the process. When it is finished reboot your system. Now, After System Restart, you didn't face any Blue Screen Error if the Corrupt System File is the Reason for This Blue Screen Error.
Repair Corrupted Windows Registry Files
BAD_SYSTEM_CONFIG_INFO can be caused by corrupted registries. You can fix registry files manually but if you aren't a computer expert then you shouldn't do this. So, it will be best for you to use any registry cleaner. There are lots of registries cleaner on the internet and local market. You can use any of them. You can use CCleaner to fix registries. But never forget to back up before repairing.
Use System Restore To Fix Windows
System restore can be used to restore Windows to the way it was when the system restore point was made. Click here to learn more about how to use system restore.
Hope these tips will help to fix your problem. on the comment box lets us know with option is worked for you.
Also read: