Windows Failed to start with startup Error like YOUR PC NEED TO BE REPAIRED boot configuration data file is missing some required information error 0xc0000034? The main cause of this problem is The Boot Configuration Data file is missing. Mostly This error occurs at startup and completely prevents you from accessing windows. The full Message will be like :
Your PC Needs to be Repaired.

The Boot Configuration Data File is Missing Some Required Information.

File:\BCD Error Code: 0xc0000034
Basically, This error appears when boot loader files are missing or corrupt. There are several things that can corrupt or damage boot loader files, Such as third-party software and viruses malware infection etc. And Rebuild the BCD (Boot configuration data) probably fix the problem.  If you are also struggling from Similar problem, here apply solutions below.
Boot configuration data missing windows 10
Start with Basic solution remove all external devices and start windows normally. If there is no more startup error then If any external device causes the issue. To identify the problematic device attach one by one and restart windows every time. Check after attach which device the problem cause.
As this startup error completely prevents you from accessing windows. We need to Access the Advanced option to fix this startup problem.
To access advanced option we need to boot from an installation media
if you don't have then create one following link.
When you are ready change BIOS setup to Boot from installation media.
Then skip the first screen and on the next screen click on Repair computer.
Now click on Troubleshooting then select Advanced options.
This will Represent the Advanced options screen As shown below image.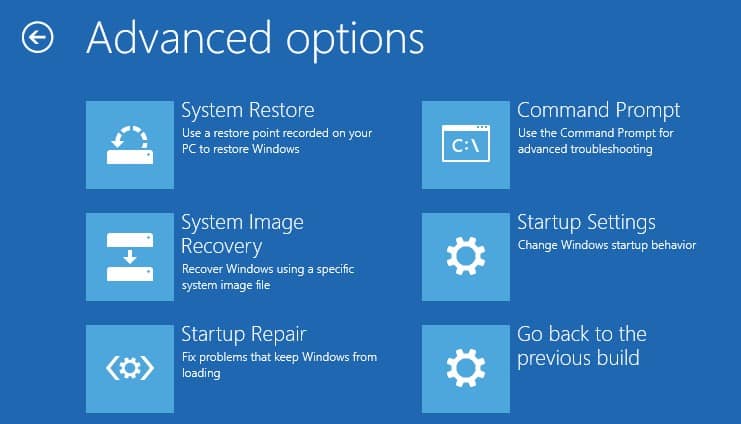 Perform Startup Repair
When you are on Advanced options first perform Startup Repair, And let windows to check and fix startup problems itself. To do this click on Startup Repair, this will restart windows and start the diagnostic process. Analyze the various settings, configuration options, and system files Especially look for :
Missing/corrupt/incompatible drivers
Missing/corrupt system files
Missing/corrupt boot configuration settings
Corrupt registry settings
Corrupt disk metadata (master boot record, partition table, or boot sector)
Problematic update installation
Wait until complete the Startup Repair diagnostic process, After complete that this will Restart and start windows normally If any startup application, corrupted driver, system files, registry etc cause the issue. Or If startup repair fails or Unable to fix them Again windows failed to start with boot configuration data file is missing some required information error code 0xc0000034 fallow next solution.
Repair Boot Configuration File
As discussed before the main reason behind this Boot Configuration Data File is Missing Error 0xc0000034 is The Boot Configuration Data file is missing or corrupted. Perform Bellow steps to Repair Boot Configuration file manually.
Again access advanced options,
This time click on command prompt,
And perform command bellow one by one.
Bootrec /fixmbr
Bootrec /fixboot
Bootrec /scanos
Bootrec /rebuildbcd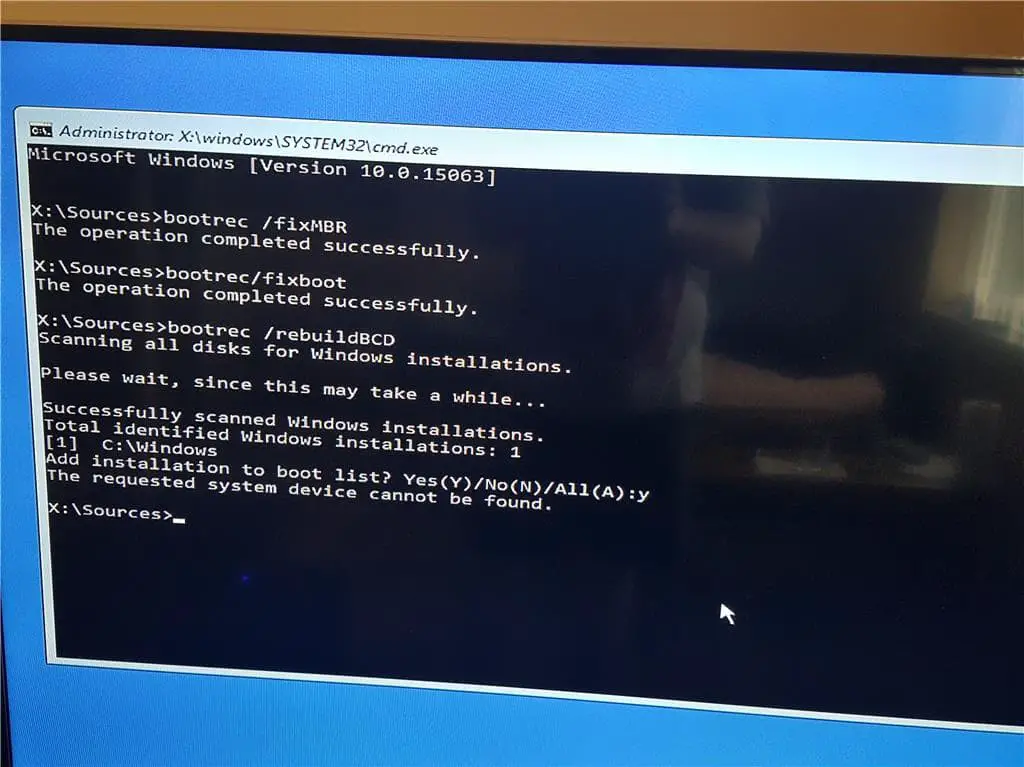 Now Type command chkdsk /f /r to scan and repair Disk drive Errors.
After complete, the process simply Restart windows and check This time windows start normally without any Startup Error like Boot Configuration Data File is Missing Error 0xc0000034 etc.
Reset Windows
If the above methods failed to Fix Boot Configuration Data File is Missing error then Try to reset the Windows. This is one of the most working ways to get rid of this error. However, As you can't access windows, you will need to reset windows from bootable media.
First, boot from installation media like before you did.
Skip the first screen and click on Repair your computer
Click Troubleshoot and select the Reset option.
Then choose the option Keep files option and follow on screen instructions To reset windows.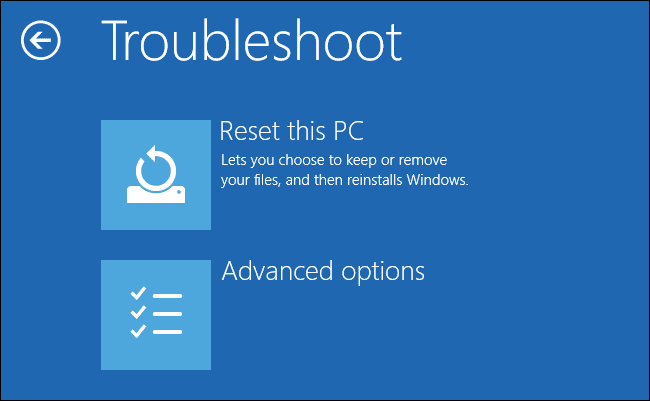 Did these solutions help to fix Boot Configuration Data File is Missing Error 0xc0000034 applicable on all Windows 10. Let us know on comments below, also read: