On Windows 10, the ability to change font size across the entire system (such as for File Explorer, Start menu, Settings, Control Panel, and apps) has been available in previous releases, but starting with the version 1703, the option was removed for some reason. And now With the latest May 2019 Update, the feature is back as part of the "Display" settings in the Ease of Access section of the Settings app. There is a new slider option That lets you increase the font size for the Start menu, titles, message boxes, palette titles, icons, across the whole operating system.
Change the size of the text in Windows 10
Although for many users this may be a subtle addition, But it's a big feature for users who need a larger font size to read content on the screen more clearly.
Open Settings.
Click on Ease of Access.
Click on Display.
Under "Make text bigger," use the slider to select the font size you want.
To make just the text on your screen larger, adjust the slider under Make text bigger. And click apply to make save changes. To make everything larger, including images and apps, choose an option from the drop-down menu under Make everything bigger.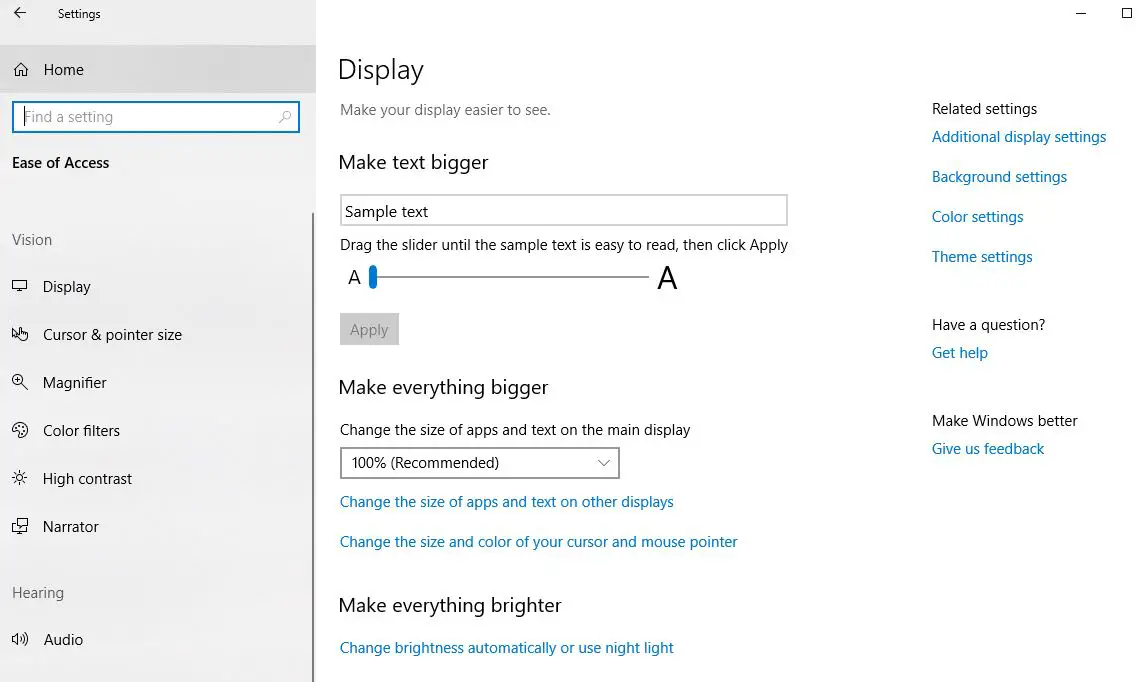 If you looking for change font size In Microsoft Edge: Select More in the upper-right corner, and then zoom in or out.
Also read: