Are you trying to find out the build number and version number of the Windows operating system running on your PC? Windows 10 is continually developed under Microsoft's "Windows-as-a-Service" model. Each new "feature update" release brings with it a new name and version number, so it can be difficult to keep track of what's actually running on your device. There are several ways to find the version and build number of the installed Windows 10. Here how to Check What version of Windows 10 installed you have.
Check Windows 10 version and Build Number
You can find the window version and build number using winver command, using command prompt or you can find it on Windows Registry. Let's see first using winver command.
Using winver command
Press Windows + R to open run window,
Type command winver and click ok
This will open the About Windows window displaying the Windows version and the build number in it.
example screenshot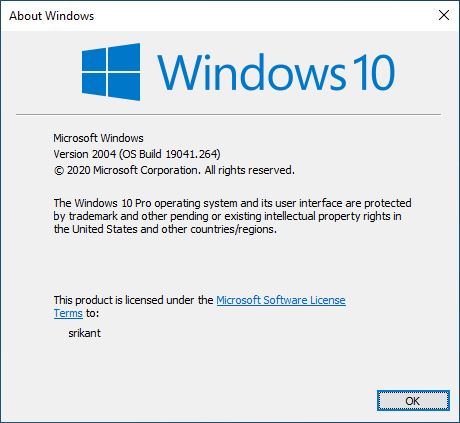 Here this tells us that we're running Windows 10 Pro Version 2004,
And OS Build 19041.264, which is the latest publicly available build of Windows 10.
We can also see that this copy of Windows is licensed.
You can also launch winver manually, you'll find winver.exe located in C: > Windows > System32.
Double click on it this will open the same About windows.
Using the Command Prompt
Press Windows + R, type cmd and click ok
This will open windows command prompt,
Here type command systeminfo and press enter key.
This will display detailed information about your computer,
including Windows version,
build number,
OS install date, hotfixes installed.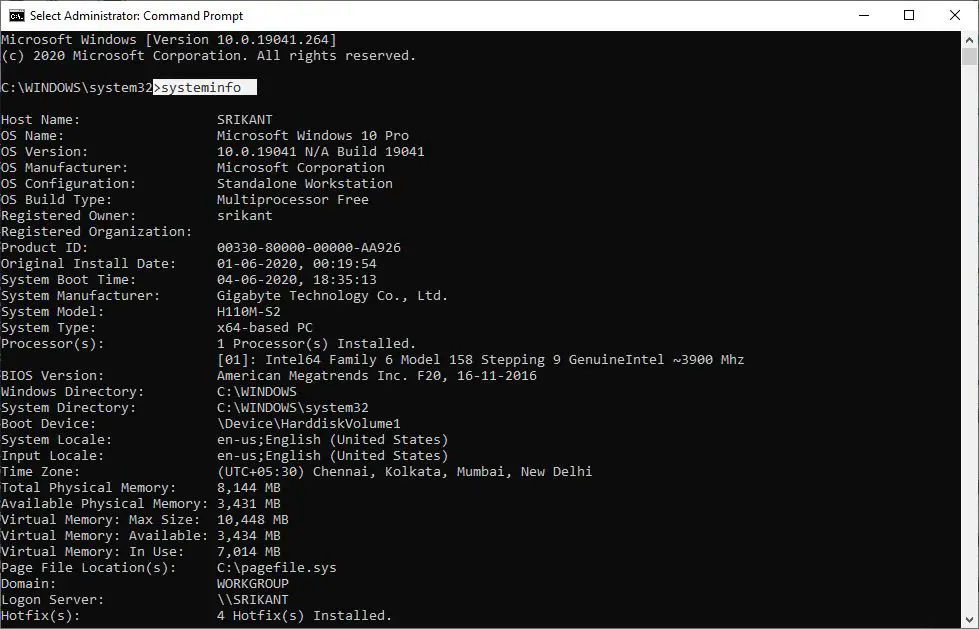 Using About settings page
Press Windows + X and select settings,
Now look for and select System,
Click about on left-hand side
Under About page, you should found the "Version number,
And "OS Build", the number should be 19041.xxx or later.
That means we are currently using windows 10 version 2004 build 19041.264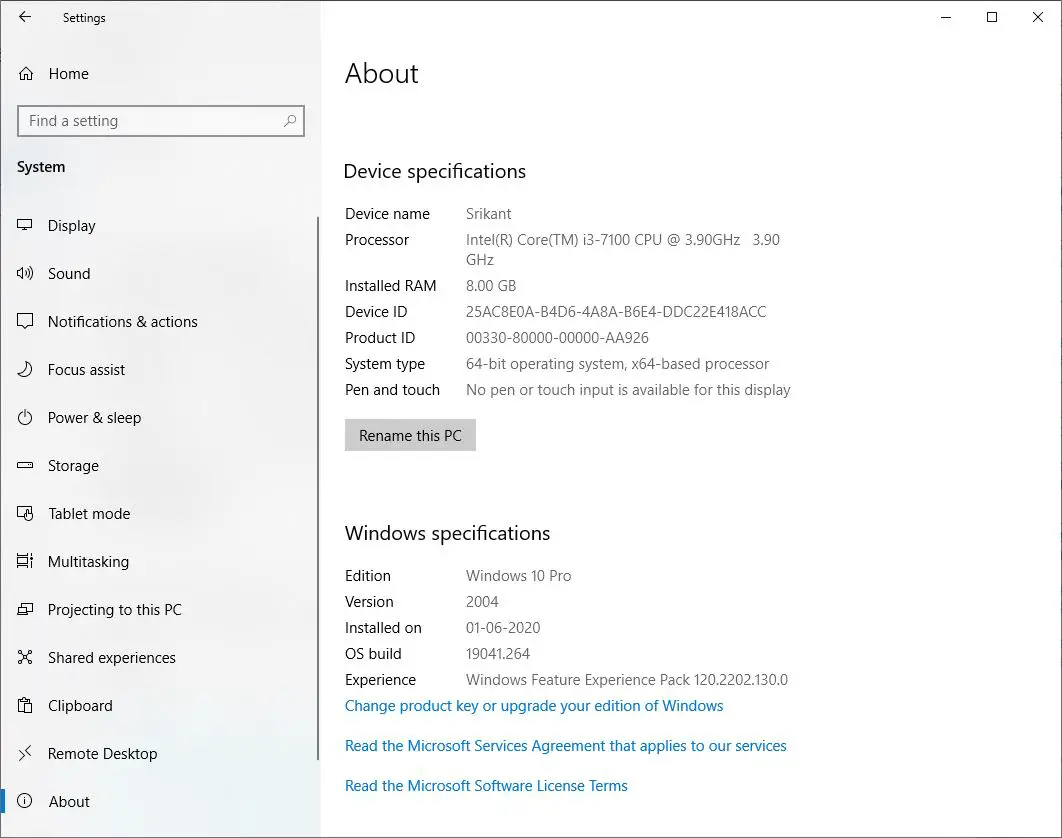 Display windows 10 Build number on Desktop
Press Windows + R, type regedit and ok,
This will open Windows registry editor,
navigate To the following key
HKEY_CURRENT_USER\Control Panel\Desktop
Making sure you've selected Desktop in the left pane,
Look for PaintDesktopVersion in the right-hand pane of alphabetical entries.
Double-click on it and change value data 0 to 1
click ok and Close the registry window
Restart Windows to take effect.
That's it, you should now see the Windows version painted on your Windows 10 desktop,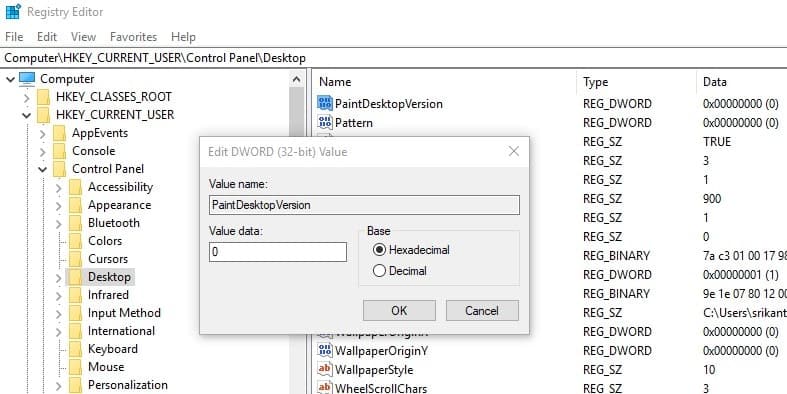 That's all, I hope now you can easily Check What version of Windows 10 installed you have. Also, read: