Google Chrome is one of the most popular web browsers with a 65 percent market share. The browser is regularly updated with new features and security improvements and bug fixes that make it perfect. But sometimes you may notice images fail to load on your Chrome browser While opening a web page or visiting your favorite social media like FB or Instagram. You are not alone, A number of users reported that the pictures are not loading on websites in Chrome. There are multiple reasons Why images not loading in Chrome, Outdated browser to Suspicious Extension on Chrome, Chrome browser chunked with cache or cookies that prevent loading images, Unstable internet connection or the site experiencing problems serving pictures. Whatever the reason, here is How to Fix Images Not Loading in Chrome browser Windows 11.
Google Chrome Not Loading Images
Clear Chrome's cache and cookies and remove Suspicious Chrome Extensions fix the Image not loading problem on Windows 11. Also, you need to update the Chrome browser latest version, Load the web page in New Incognito Window, Turn off hardware acceleration or reset the Chrome browser to fix most of the problems with the Chrome browser on Windows 11.
Let's first restart your computer and open Chrome then try Access any webpages and check if the images loading properly. In addition, use another web browser to view the same page content or resource.
Check Internet connection
Instead of the actual picture, if you see a broken image icon on the webpage, Often the reason can be an unstable internet connection. And you need to check your internet connection, to fix such problems on Windows 11.
If you are connected to VPN this could be the reason why images not loading in Chrome. We recommend disconnect VPN (If configured) and temporarily disable third-party antivirus and check if this resolves the image not loading problem.
Even slow internet speed can also cause the broken image or picture not loading on Chrome, you can check your internet speed at fast.com or speedtest.net.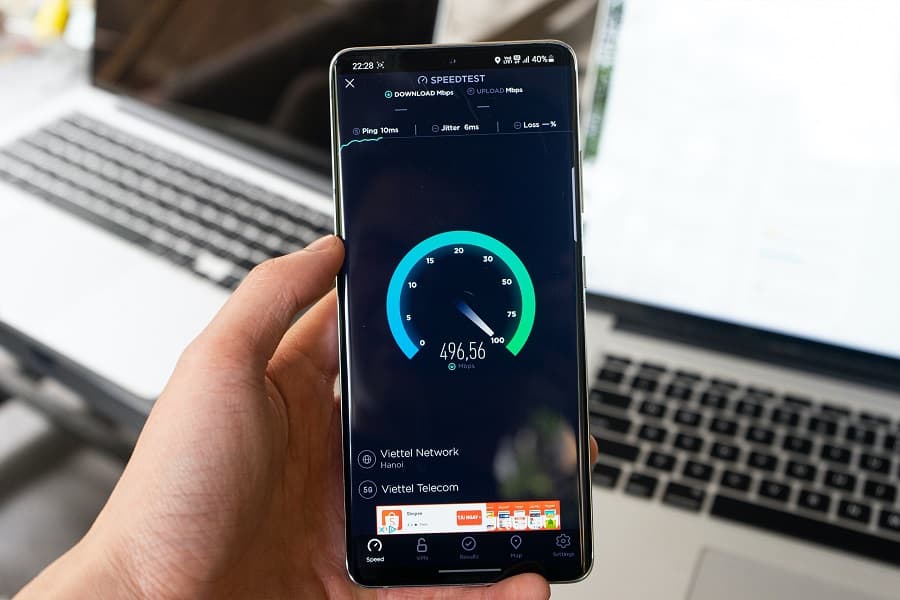 Check you have a stable internet connection:
Press the Windows key + R, type ping google.com -t and click ok.
Check the ping replay from the Google server, if it disconnects you need to troubleshoot the internet connection to fix Images not loading issue on the Chrome browser.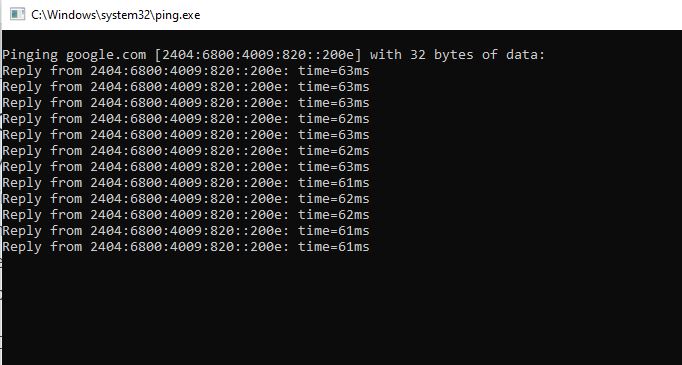 Allow sites to show images on Chrome
There is an option in the Chrome browser setting that allows you to enable or disable the loading of images on a web page. If this feature is disabled, you won't see images on a webpage, Let's check and enable it.
Open the Chrome browser, on the address bar type chrome://settings/content/images and press enter key,
Here select the Sites Can Show Images option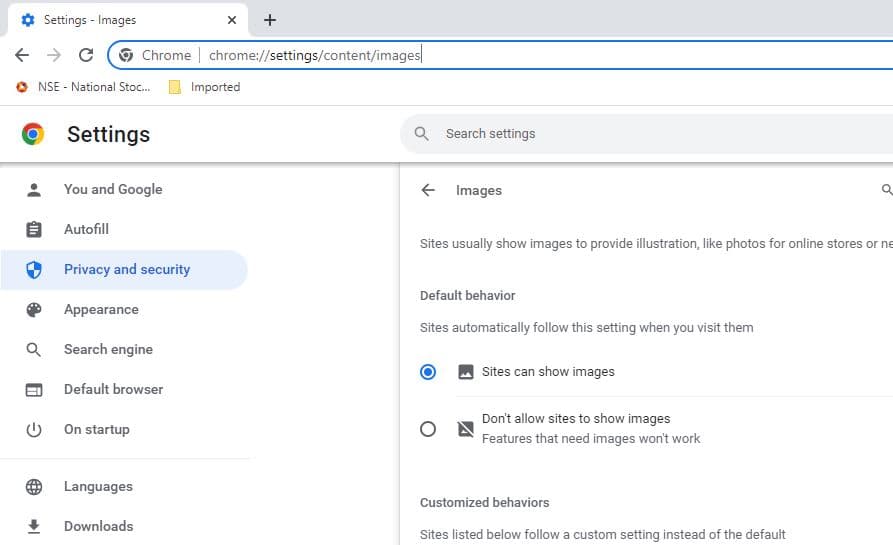 Update chrome browser
If the Chrome browser is not updated or running an older outdated version, it may cause different problems include Chrome images not loading on Windows 11.
First, open the Chrome browser on your computer,
Select the three dots at the top-right corner in Chrome and choose Help > About Google Chrome.
Or you can type chrome://settings/help in the address bar and press enter key
Chrome will automatically check for and install the available updates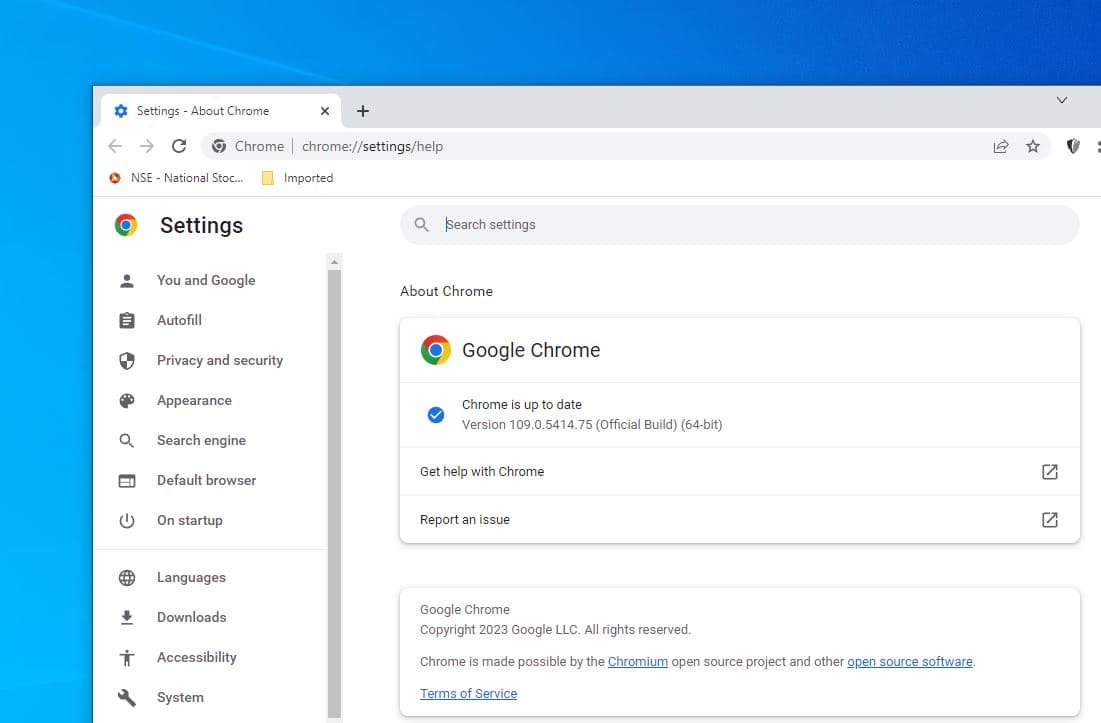 Now, visit the web pages and check if images are showing up or not.
Clear browser cache and cookies
Open the Chrome browser and press Ctrl + Shift + N to launch an incognito window. Now open the webpage and check if the images loading without any problem. In such cases, you need to clear the browser cache and remove spacious extensions to fix the problem.
Browsers use cache data to improve loading times but if the data somehow get corrupted it ma stop function properly.
Open the Chrome browser, and press Ctrl + shift + Del key simultaneously to open the clear browsing data dialog box
Or you can type chrome://settings/clearBrowserData in the address bar to open the clear browsing data dialog box
Here Move to the Advanced section, select the time range between the last hour to all time
Check mark on cookies and other site data and cached images and files option the click on clear data.
After that, reload the web browser. Check if the images on a webpage are now loading or not.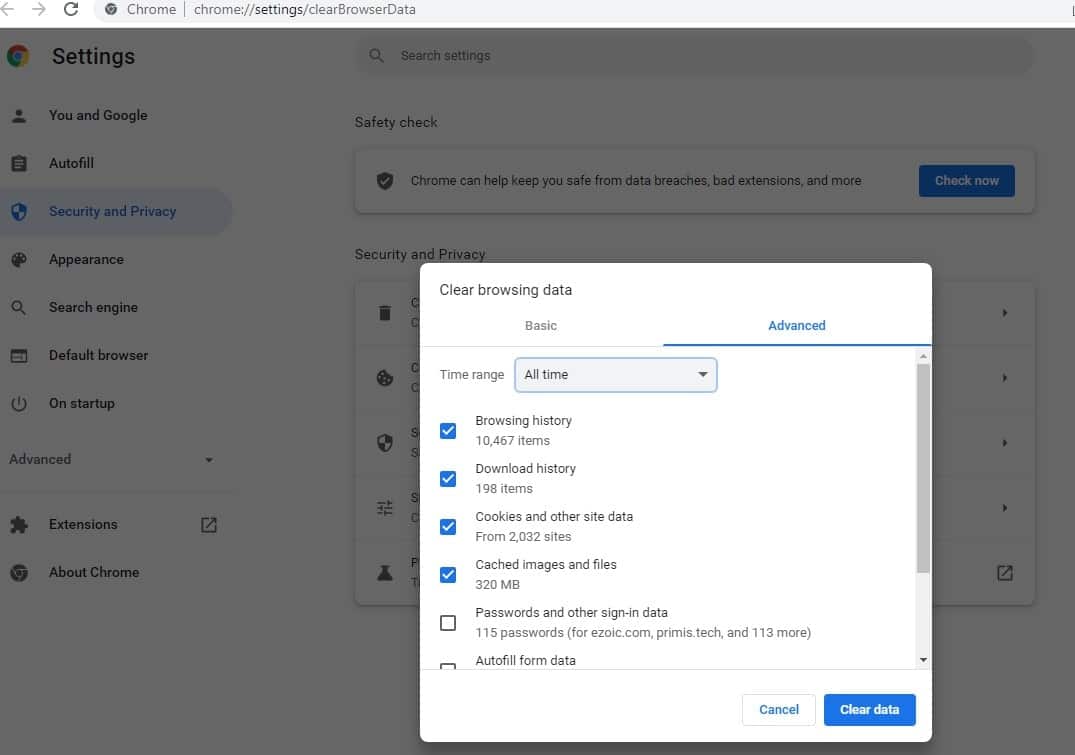 Disable Chrome Extensions
Something wrong with Chrome extensions or suspicious extensions leads to glitches on Chrome and that may result Chrome not working or images not loading. Let's disable Chrome extensions and check if this helps fix the problem and images loading properly on Chrome Windows 11.
To remove an extension from Chrome,
Open the Chrome browser, In the URL bar type Chrome://extensions and hit the enter key,
This will display a list of installed Chrome extensions,
There is a toggle button to disable the extension or remove the button to delete the extension from the Chrome browser.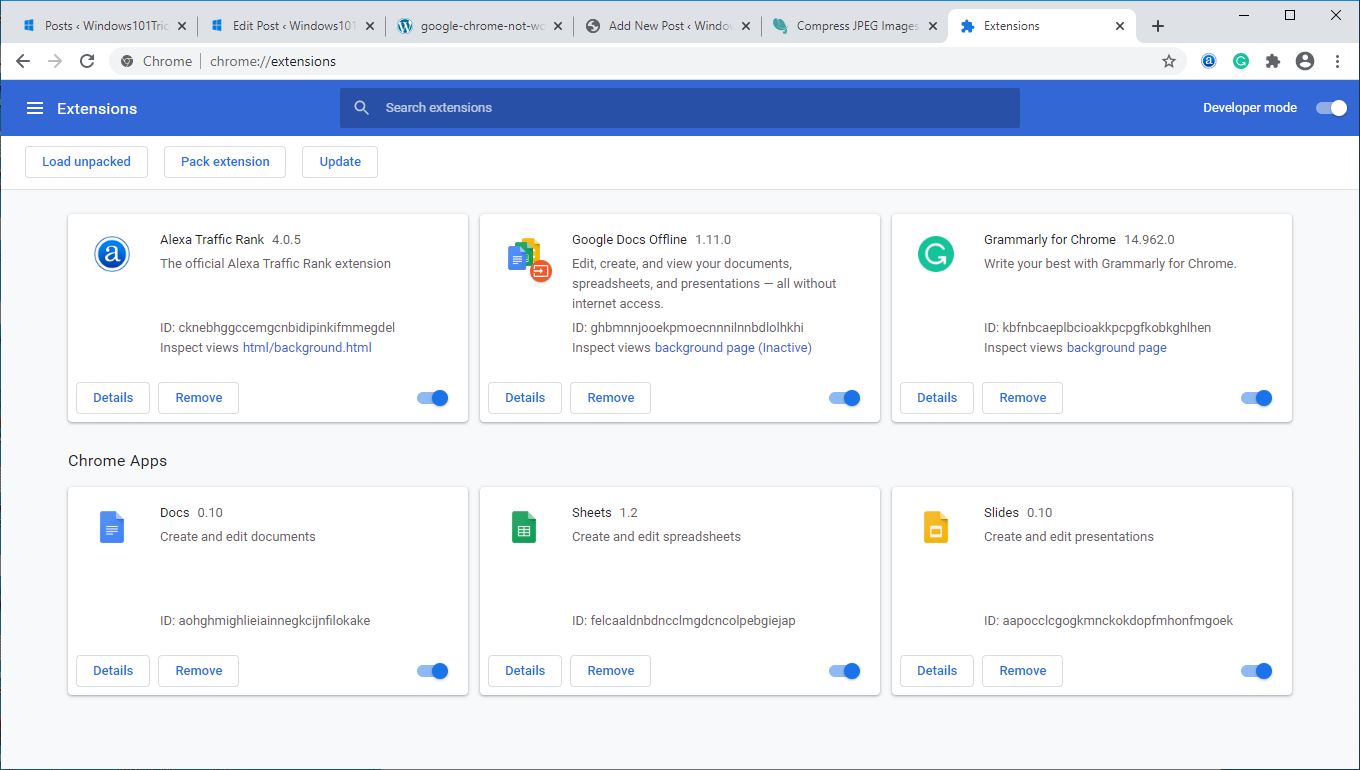 Enable JavaScript on Chrome Browser
Also, you need to check that JavaScript is enabled on the Chrome web browser to load images.
Open Chrome on your PC and navigate chrome://settings/content/javascript
Here make sure Sites can use the JavaScript option has been enabled.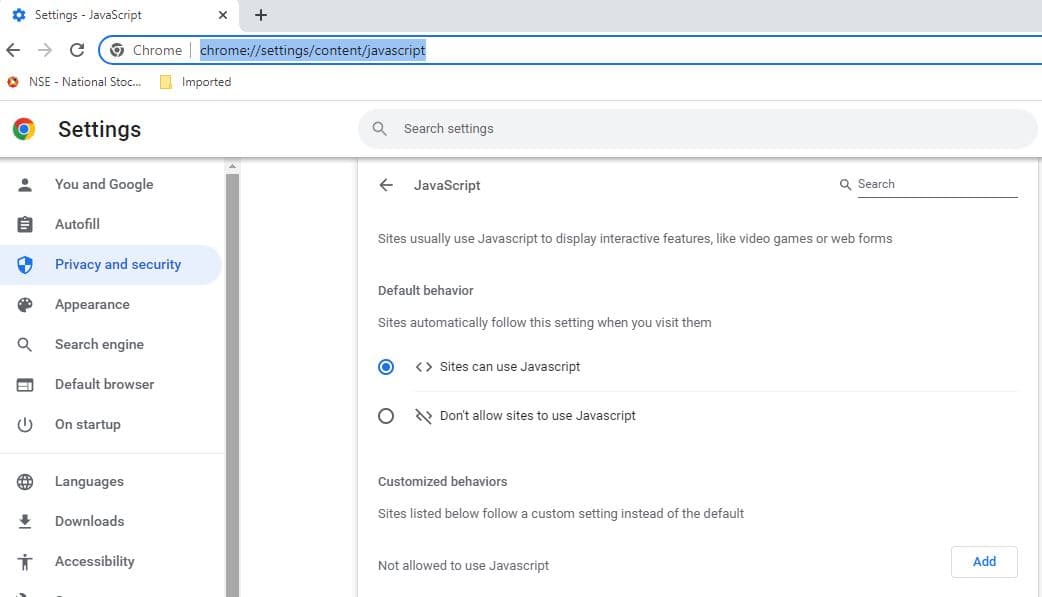 Rename Chrome Data Folder
A few users mentioned, Renaming the Chrome Data Folder help them fix the problem "Images not loading on Chrome"
Press Windows key + R, type %localappdata% and click ok
When the new window opens navigate //AppData/Local/Google/Chrome/User Data.
Here locate the Default folder and rename it to anything else (Make sure Chrome browser not running)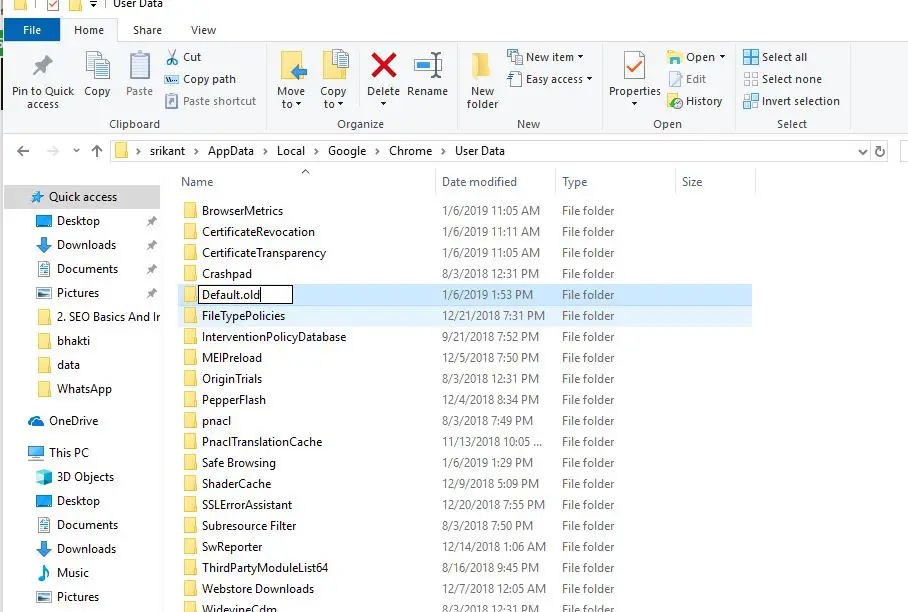 When the next time open Chrome browser, it will recreate the new Default folder and probably fix the problem if the old Default folder was causing the problem,
Reset the Chrome Browser
Open Chrome browser and access chrome://settings/reset
Here click on Restore settings to their original defaults
When the confirmation dialog box prompts click Reset settings to make Chrome default.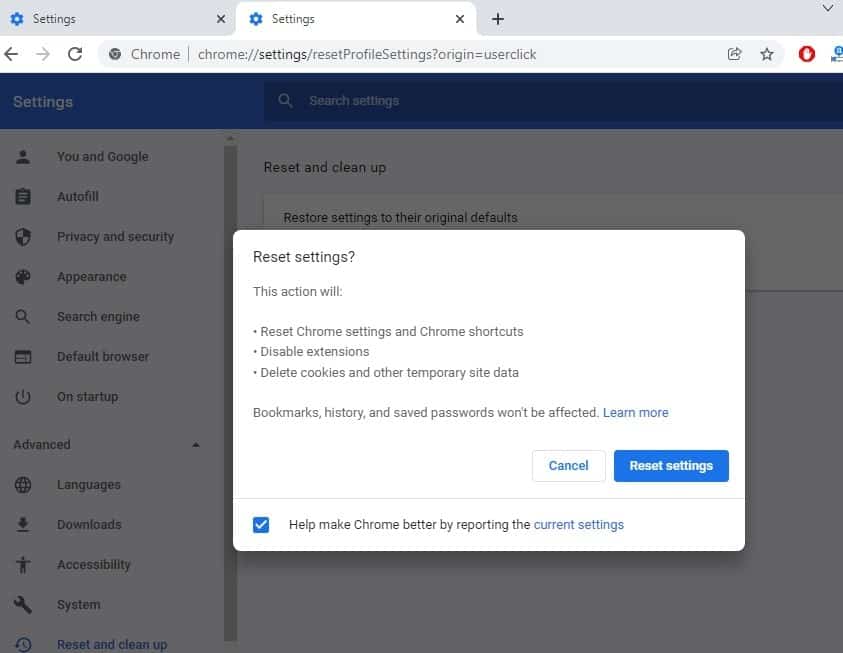 After the reset is over, relaunch the Chrome browser. Visit any website, and you should be able to see the images loading properly.
Switch to Google DNS
Still, need help? try a different DNS address that probably helps fix such problems.
Press the Windows key + R, type ncpa.cpl and click ok
Right-click on the active network adapter select properties,
Double-click Internet Protocol version 4 (TCP/IPv4) to open its properties,
Here select the Radio button Use the following DNS server addresses, set the preferred DNS server 8.8.8.8 and Alternate DNS server 8.8.4.4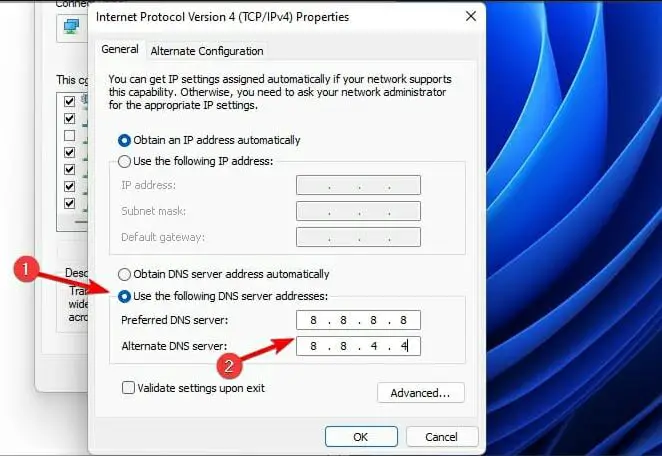 Why Images Aren't Loading in Chrome
Your internet connection is down, and Chrome is loading a cached page.
A Chrome setting is blocking images.
There are problems with the site you're trying to load.
A browser extension could be interfering with the page load.
Your antivirus software is blocking the images.
Also read: