If you are using Google Chrome as the main web browser on your PC, then you must be satisfied with the great services and features offered by it. But, apart from being one of the best web browsers, Chrome isn't fully void of errors. There are plenty of different errors that a user might face while using Google Chrome. Out of all the Chrome errors, our topic of discussion today is Google Chrome sound not working in Windows 10.
This problem can be annoying, especially when all your other apps have sound. The quickest way to fix sound errors in Google Chrome is to restart it, but if a restart doesn't work for you, then Here are solutions to get sound back on google chrome
Google Chrome sound not working
Okay, so before you try our simple tricks and fix your Chrome sound problem, first you have to rule out a few culprits from your list. Such as –
Make sure that your computer is not on mute and if you have volume control on the app, then ensure that it is audible as well.
Determine that sound is working properly on your other web browsers like Internet Explorer and Firefox.
And, also check if your other apps can produce sound or not.
If none of your other apps produce sound, then try the solutions listed here to fix audio sound problems Windows 10. But, if you are sure that the main culprit is your Google Chrome app, then this post will be highly beneficial for you.
Pro Tip: If you are having this problem playing sound on a specific site only for example youtube.com that cause you might might have accidentally hit the mute button, and that's why there is no sound on Chrome.

open the website having the sound issue,
right-click on the tab at the top, and select Unmute site.
Also, open the Chrome browser and type chrome://settings/content/sound here make sure the toggle next to 'Allow sites to play sound (recommended)' is blue.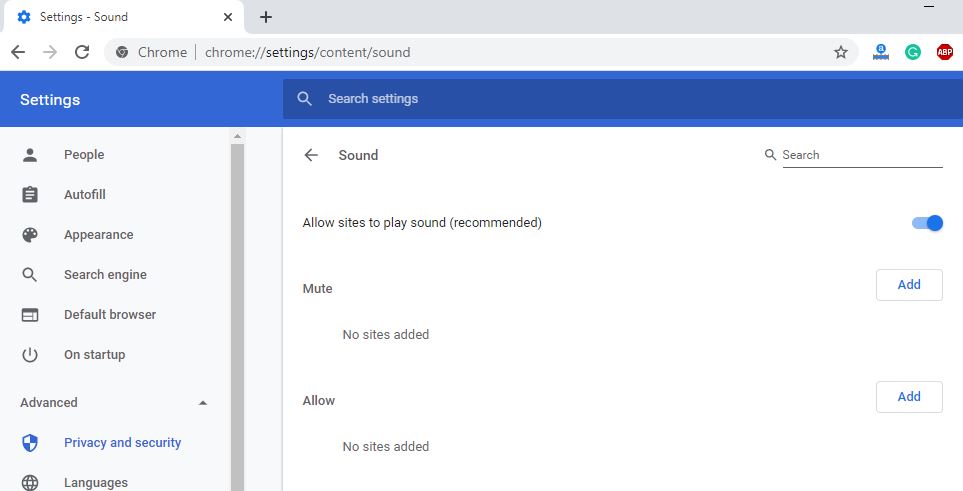 Update Sound Driver
 When you are facing trouble with the sound on your Windows 10 computer, then the foremost solution is to update your sound driver. It is important to use the latest and most compatible driver on your Windows computer for better performance. This will make sure that your other apps and hardware perform efficiently. You can update your drivers in two ways – manually or automatically.
For the automatic method, you have to download Driver Updater software on your computer and it will automatically find the compatible sound driver for your system. But, if you want to try a time-consuming manual method, then you need to be ready to sweat a lot. For manual driver updates, you have to –
Visit the website of your manufacturer And, search for the latest version of your sound driver which is compatible with your Windows 10 device. Make sure to download the compatible driver otherwise you might damage your computer even more.
Now open device manager, using devmgmt.msc, expand sound video and game controller. Here right-click on the installed audio driver and select uninstall the device. Restart your PC to make changes effective.

Now install the audio driver that you previously downloaded from the manufacturer's site.
Use Volume Mixer
 In Windows 10, you will find a special feature that will enable you to adjust the volume of any app on your computer. If you can hear from other apps, then Chrome – you may have a muted sound for just Google Chrome. To check this possibility and fix it, you need to perform the following functions –
On the lower right corner of your taskbar, you will find a sound icon, click on it.
Next, you need to select the Volume Mixer.
Now, move to the Chrome app volume bar and check the sound level. However, if you don't see the controller for Chrome, then you can try to check the volume from your browser.
Lastly, you need to restart Chrome and try to play some sound on it and this might have fixed your problem already.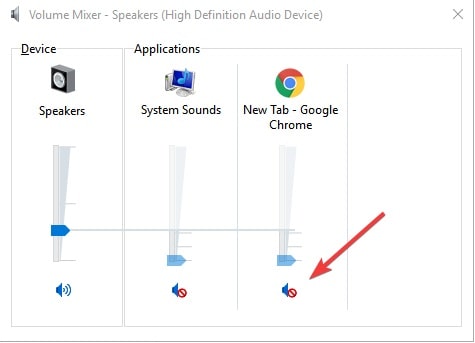 Clear Browser Cookies and Cache
Cookies and cache are temporary files that help in increasing the loading speed of the web pages. However, with time, your web browser collects too many cookies which results in an overload of temporary files. So, you might be getting the trouble of no sound on Google Chrome because of the overloading of audio temporary files. To fix this, you need to clear your Chrome's cache and memory by using these steps –
You need to open Chrome.
On the top right portion of the browser and click Customise and Control Google Chrome. It looks like the three vertical lines near to the address bar.
You need to select the More tools from the list, then you will see the option to Clear Browsing Data.
You can select the range of data from which you want to clear browsing data and then just press on clear data.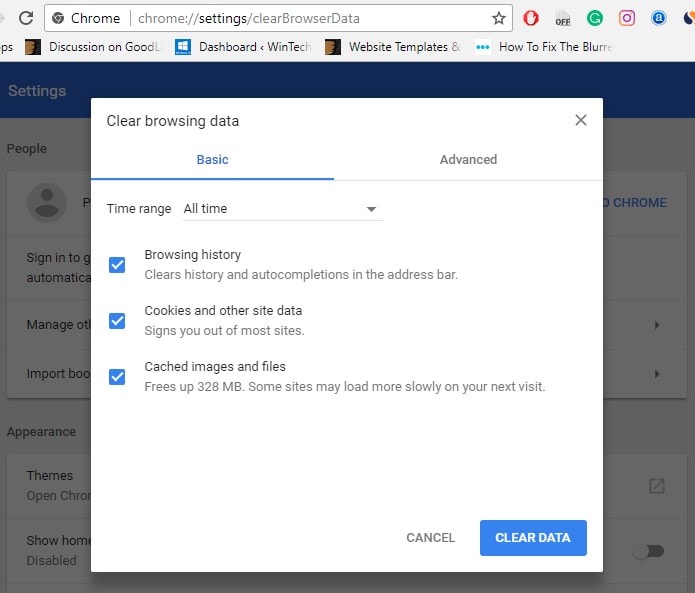 Determine That Web Page Isn't Mute
 In some cases, it is also possible that the web page from which you are trying to play sound is mute. This problem can be solved by using these instructions –
You have to press the Windows icon key and R key together on your keyboard.
Next, type inetcpl.cpls in the dialogue box.
Visit the Advanced tab.
Now, scroll down until you find the Multimedia section.
Make sure that the box beside 'Play sounds in web pages is selected.
Save the changes by pressing Ok and restart your Chrome app and visit the web page again to test the results.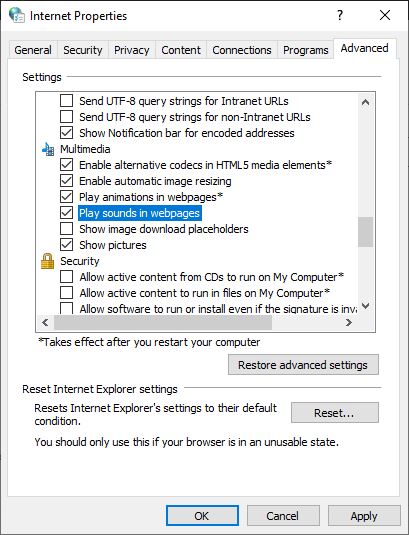 Disable Chrome extensions
Sometimes Chrome extensions also interfere with our Chrome browser and cause  Chrome no sound issues. Let's disable Chrome extensions to get sound back on google chrome.
Open Chrome.
At the top right, click on the three vertical dots button > More tools > Extensions.
Or you can type chrome://extensions/ on the address bar to access all installed extensions list.
Toggle off all extensions one by one, Re-launch Chrome and check if the sound comes through.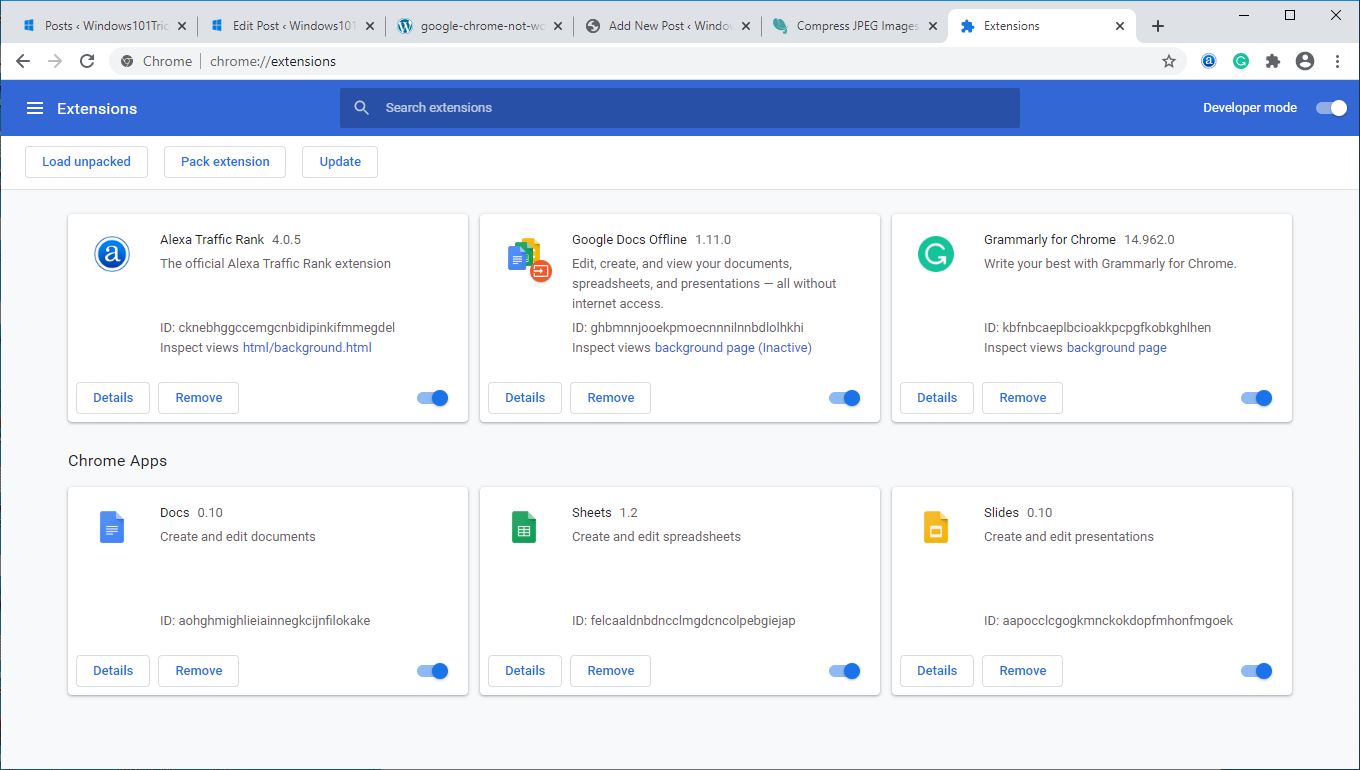 Reset Chrome browser settings
Here is another effective way that makes the Chrome browser default and probably helps to fix different problems with the Chrome browser.
Click the Chrome menu on the browser toolbar.
Select Settings, scroll down and click Show advanced settings, and find the "Reset browser settings" section.
Click Reset browser settings.
In the dialog that appears, click Reset.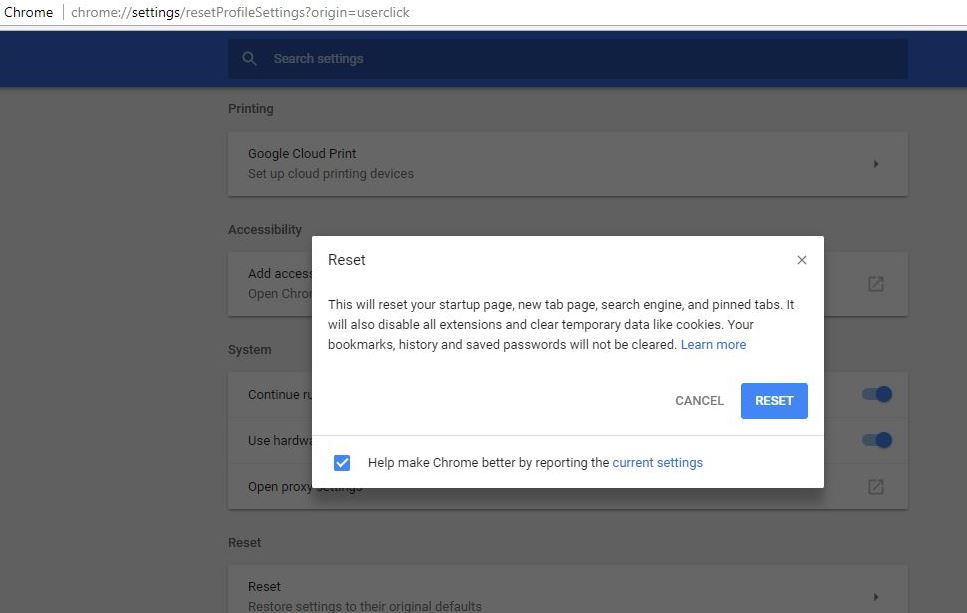 Reinstall Chrome browser
If all the above solutions fail to fix the problem, you may try to reinstall the Chrome browser with the latest version gives the browser a clean slate and hopefully solve the problem:
Note: reinstalling your Chrome will erase all browser settings and data.
Right-click on Windows 10 start menu and select settings,
click apps than apps and features,
Now scroll down and locate Google Chrome, select it and click Uninstall
Restart your PC to remove it completely, Now download a fresh copy of Google Chrome and install it.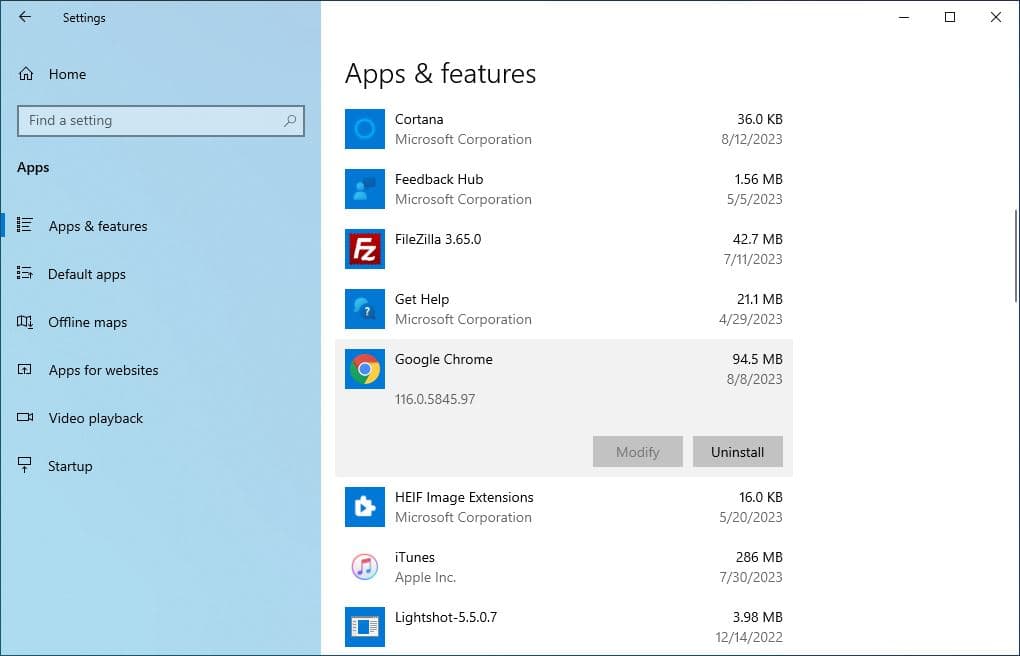 It is always fun to watch videos and listen to songs on the internet, but when your Google Chrome sound not working in Windows 10, then don't feel bad and try a few easy tricks and revive your web browser sound simply.
Also read: