With more than 65% market share Google Chrome leads the Best Internet Browser for 2021 It's easy to use, fast, and stable. But, occasionally, you might run into issues like Google chrome won't open. This is more frustrating than slow speeds when google chrome not opening after double click (google chrome shortcut won't open).
The reason for this problem, "google chrome not opening" either the Chrome files have been corrupted or some harmful chrome extension or software taking up a lot of resources that prevent chrome function properly. As a result, you may experience, Google Chrome won't open or Launch but you will see chrome.exe in the Task Manager process.
Chrome not opening windows 10
If you're also experiencing this frustrating issue, here how to troubleshoot Google Chrome if it won't open.
If certain applications running on windows 10 may conflict with Google Chrome or a temporary glitch causing the problem with Chrome, Reboot your PC probably a quick and dirty fix.
Perform a full system scan with Windows security (Formally know as windows defender) to remove virus and malware infection. Also either disable or completely uninstall third-party antivirus to determine, if your Antivirus is blocking Chrome.
Reset Chrome User Profile Settings
Here the solution worked for most when chrome won't open but shows in task manager.
End Chrome process
Open Taskmanager using Ctrl + Shift + Esc key,
Under "Processes," look for "Google Chrome" or "chrome.exe, Right-click on it select end task.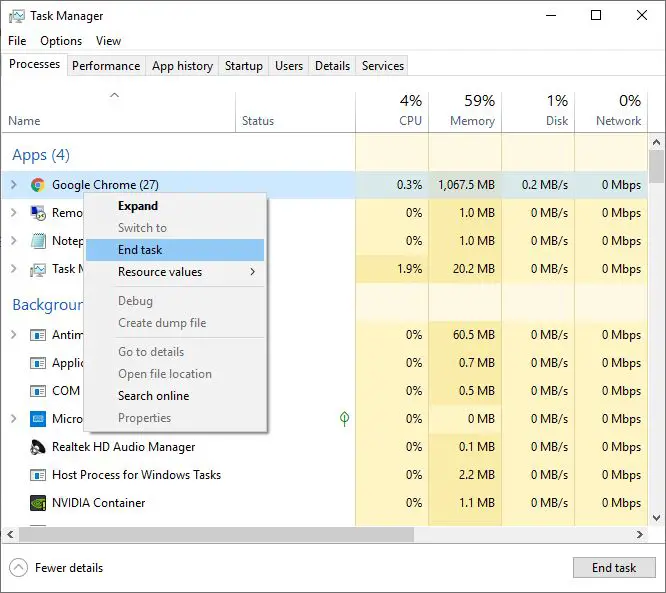 Delete chrome user profile
Now press Windows key + R, type %USERPROFILE%\AppData\Local\Google\Chrome\User Data then click ok,
Now locate the folder named "Default" Right-click on it and rename it as Default.old
Note: Performing the above steps, delete all of your chrome user data, bookmarks, history, cookies and cache. Next time when you open the Chrome browser it will automatically create a default user profile folder.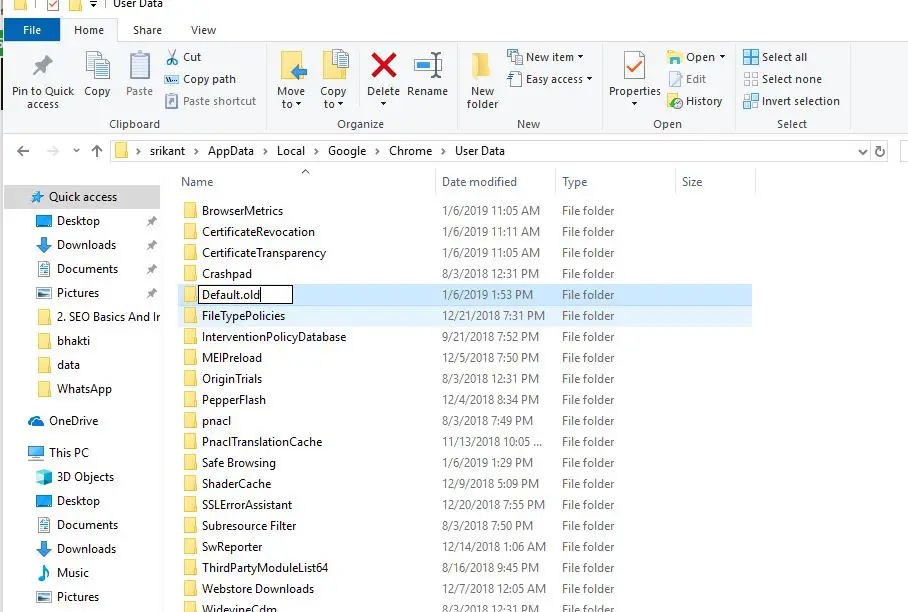 Reset Chrome
Now try to open the chrome browser, (hope this time you won't face any problem launch the browser)
Click the three dots on the upper right corner then click on settings,
Scroll down and click on Advanced at the bottom
Again scroll down to the bottom and click reset column,
Click reset again when ask for confirmation to reset the chrome browser its default settings.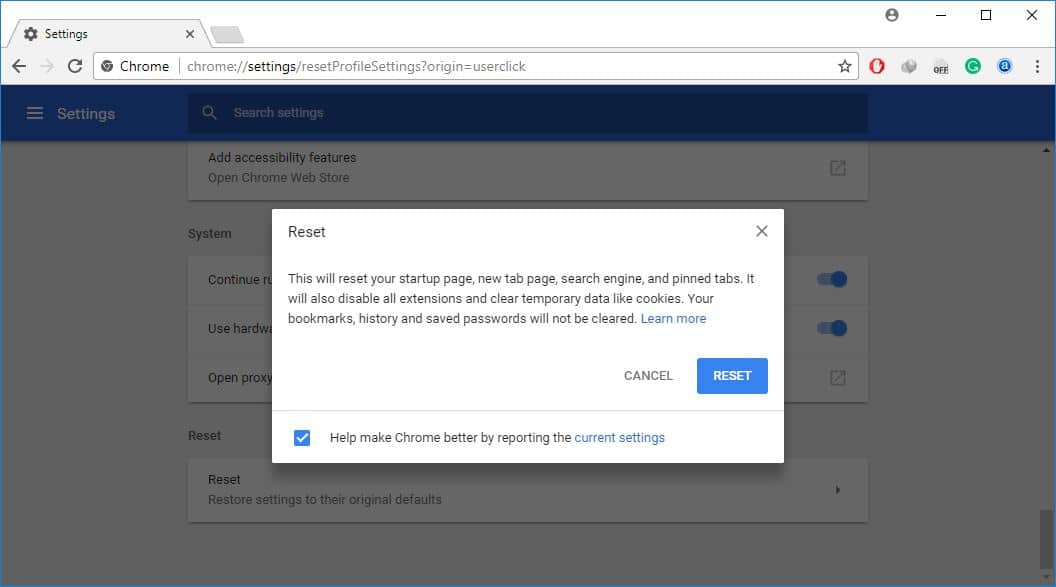 And finally, close and reopen the chrome browser.
Start chrome Incognito window
Still, need help? try open chrome in incognito mode, If it opens then chances some harmful chrome extension or malware causing google chrome not opening in windows 10.
Click on Windows 10 start the menu
Scroll down and locate google chrome, right-click on it then select new incognito window,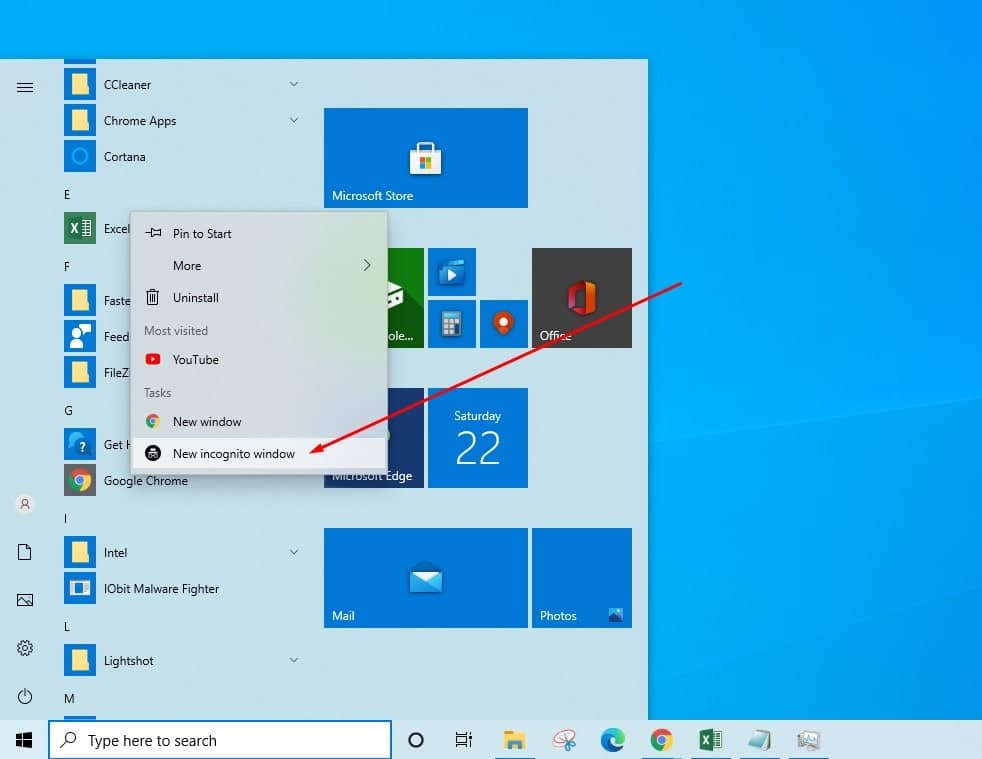 Run chrome clean up tool
Well if the chrome Incognito window opens normally then may some extensions or malware causing the issue, let's run the chrome cleanup tool, which helps to scan and remove malware or plugins that cause the problem with chrome such as crashes, unusual startup pages or toolbars, unexpected ads or changing browsing experience.
Type chrome://settings/cleanup in the address bar and press enter key,
Click on the find, which will check for harmful software and do cleanup if find any.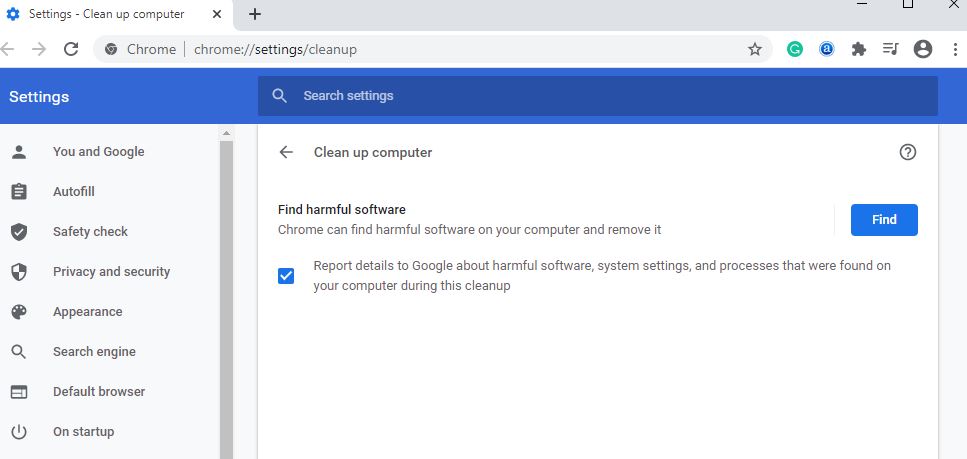 Disable Chrome extensions
Next type chrome://extensions/ on the address bar and press enter key,
This will display all installed chrome extensions list,
Toggle off all extensions, Close and re-launch chrome browser.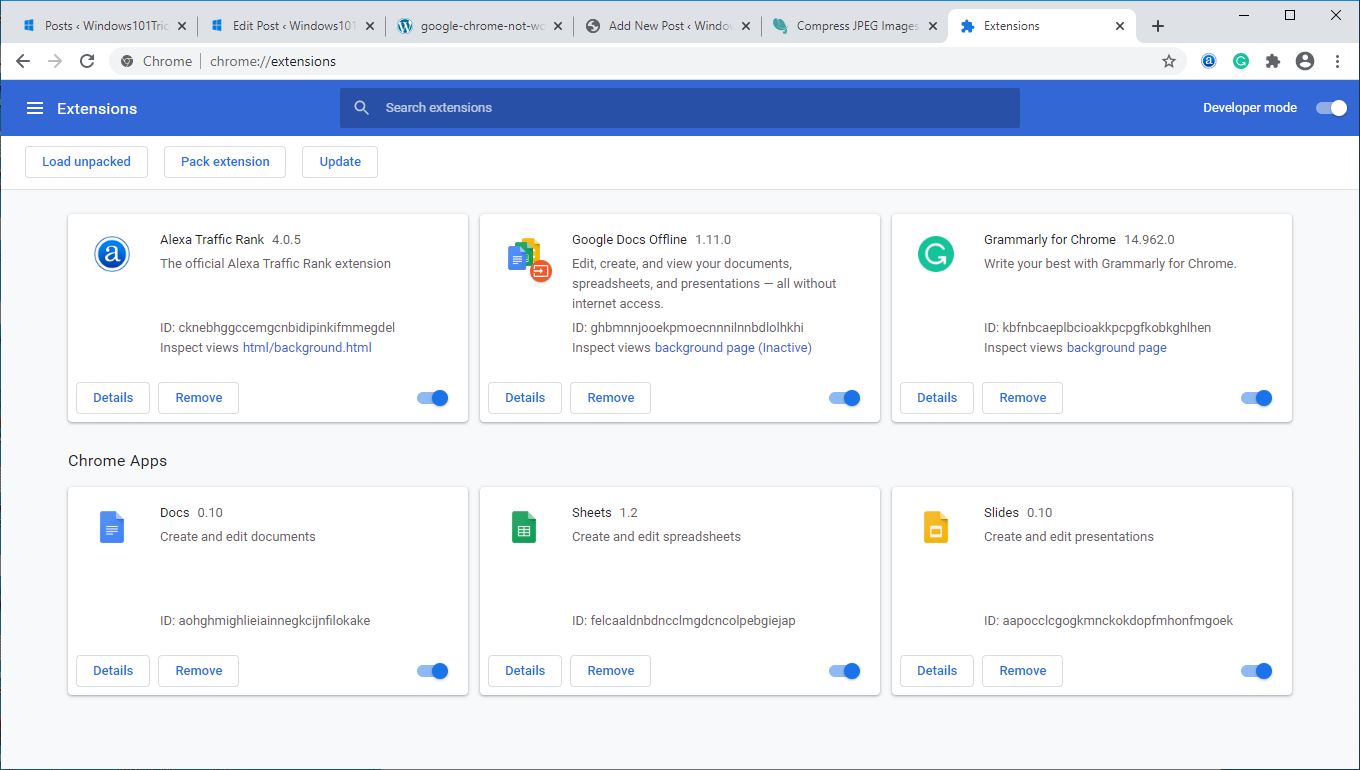 Reinstall your Chrome browser
If none above solutions fix the google chrome won't open problem, then try to reinstall the application following the steps below.
Uninstall chrome on windows 10
Press Windows key + X select settings,
Click apps then Apps & Features
Scroll down to locate Google chrome, select it and click uninstall,
Follow on screen instructions to completely remove the application and reboot your PC.
Install chorme browser
Now download and install the Latest Google chrome version from the official site here.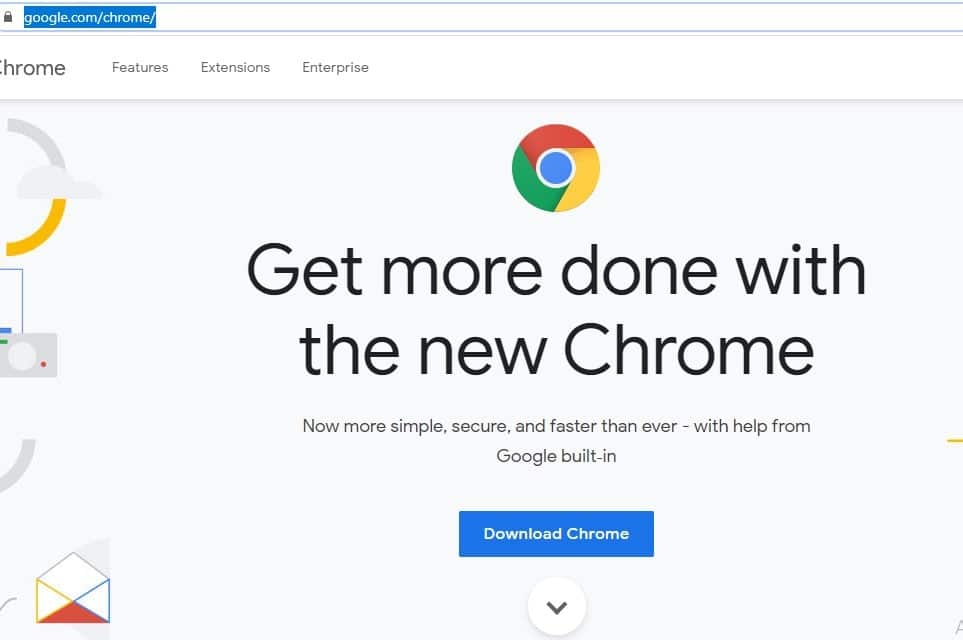 Next Read the terms and license agreement, click the accept and install button to download the web setup file of Chrome.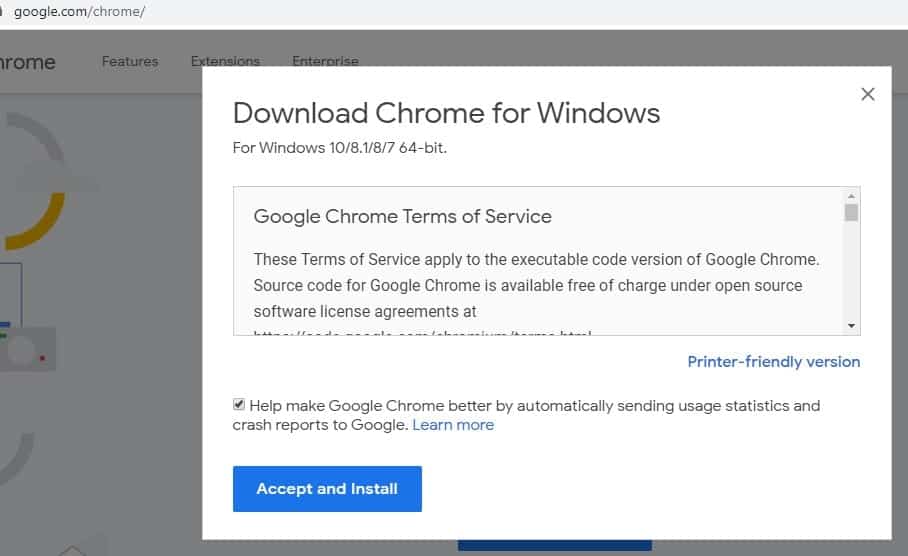 Now locate the download folder, right-click on chromeSetup.exe and select run as administrator, and follow on screen instruction to download and install chrome latest version on your computer.
If you can download the latest google chrome offline installer here.
In addition, open the command prompt as administrator, type ipconfig /flushdns and press the enter key to flush the DNS cache. And run system file checker utility that helps if corrupted missing system files prevent applications function or launch on Windows 10.
Also read: