Here are some of Free and paid Best Data recovery software tools for Windows 11 to recover permanently deleted data on your computer or laptop
Modern work is majorly done on computers. However, when you lose data, you need tools that can quickly help you get them back. This article shows you some of the best data recovery tools to use. The emergence of Covid-19, for instance, aggravated the need for people to work from home and transfer data virtually. Consequently, most people whose daily businesses and activities depend on computers lose large volumes of data through accidental deletion, data corruption, among many other reasons. However, if you cannot retrieve your lost data from the recycle bin, you must involve data recovery software.
This can be made much easier by following the correct procedure and adequately handling the computer or hard drive from where you lost your data. Also, you must recover data lost within the right time to increase the success rate of recovery.
Best Data Recovery Software Tools
Several data recovery software exists in the market today. However, before you even think of data recovery software, it is essential to create data backups for your system. If you lose data after upgrading to Windows 11, some of the top data recovery software can help you upgrade to Windows 11 without data loss. Lets' show you some of the leading 5 data recovery software to use.
Disk Drill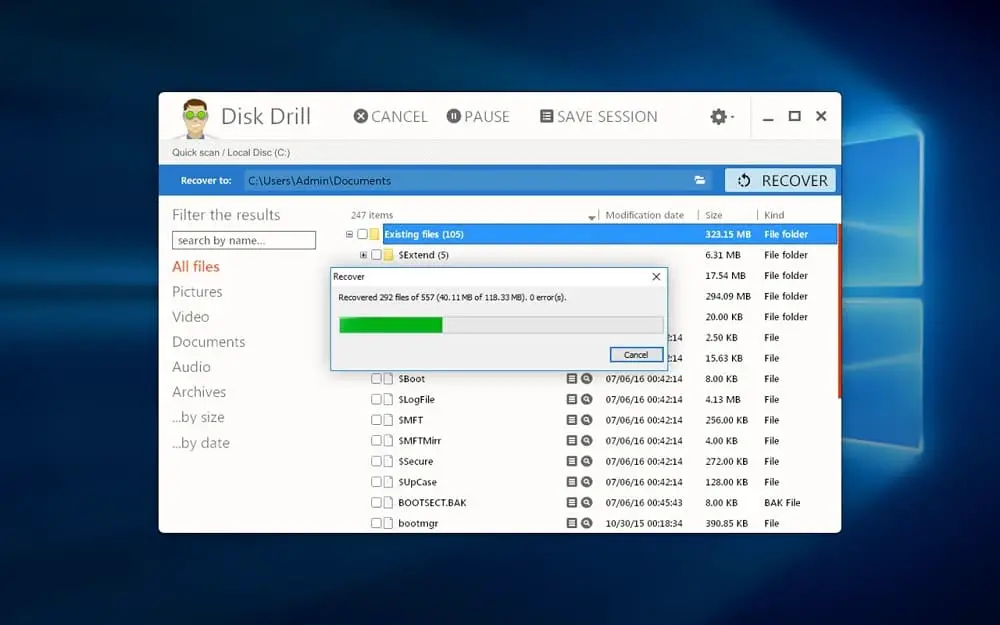 Disk Drill developed by CleverFiles is among the best data recovery software for Windows 11 you can get in the market today. It is highly developed software for restoring data on Windows 11 and many other devices.
The software supports quick data recovery and is very easy to use. Built with a user-friendly UI, it is suitable for every user regardless of their IT skills levels.
Although there are several tools to choose from, Disk Drill is more advantageous. Besides, to retrieve lost data, the primary window of the software offers you many different types of files to search.
You may be wondering whether the software will restore all your deleted files and fill your disk space. The app allows you to search, preview search results, ad select only the files you intend to recover.
Also, the payment plan is flexible, and you will not need to break a bank to access some of the enterprise features of the software to use in protecting your business data. The different payment plans offered include:
The primary category – free.
Disk Drill pro – about $89.
Disk Drill Enterprise – about $399.
Pros 
It has a simple interface
Additional features available
wide range of media files and types
Up to 500 MB of recovery
Offers file preview before the recovery
Cons 
No phone customer support
Recuva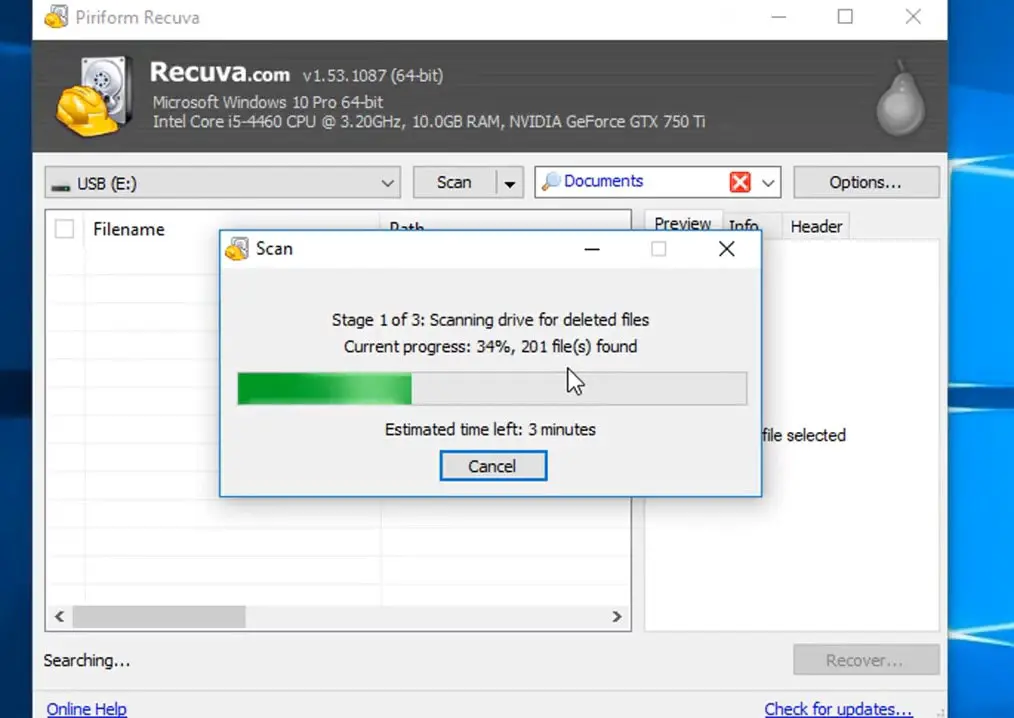 Recuva is the other top software for data recovery on Windows 11. It is free and flexible. In addition, it supports complete data recovery and can be used to restore many different file types.
Like Disk Drill, the app has a deep scan feature that will search all your lost files to recover more.
The tool is, however, not very friendly to beginners. Besides, there are several popping YouTube-like ads.
It, however, offers a file preview that makes it easier to select and recover only the files you need.
Pros 
Affordable
User-friendly interface
Fast scans
Allows for file previewing before recovery
Cons
Fewer features presented
Strained raw photos recovery capabilities
Developers' negligence
TestDisk
This is another top software you can use to restore lost data on PC. It is compatible with many different OS, such as macOS, Windows, and DOS. It, therefore, works pretty well on Windows 11.
For best results with TestDisk, avoid restarting your computer or further using it after data loss and use the app the soonest you can.
Pros
Freely available
It runs on a wide range of Oss
Cons 
Low recovery rate
No preview available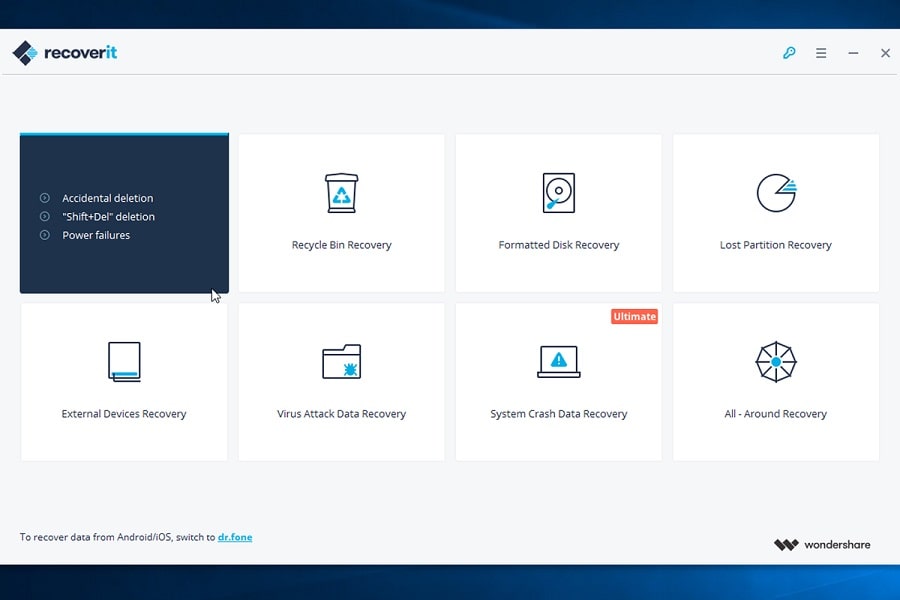 This is one of the best data recovery software to use on Windows 11 computers. Besides, it is compatible with a wide range of devices including hard drives, USB flash drives etc.
The software is easy to use and you will be able to recover files in just three simple steps.
Pros
It supports several file formats
Compatible with Windows and Mac file systems
Has a sleek design
Great usability
Cons
Recover up to 100MB of data only
Produces many scan result duplicates
Preview only available to a few file formats
Minitool Power Data Recovery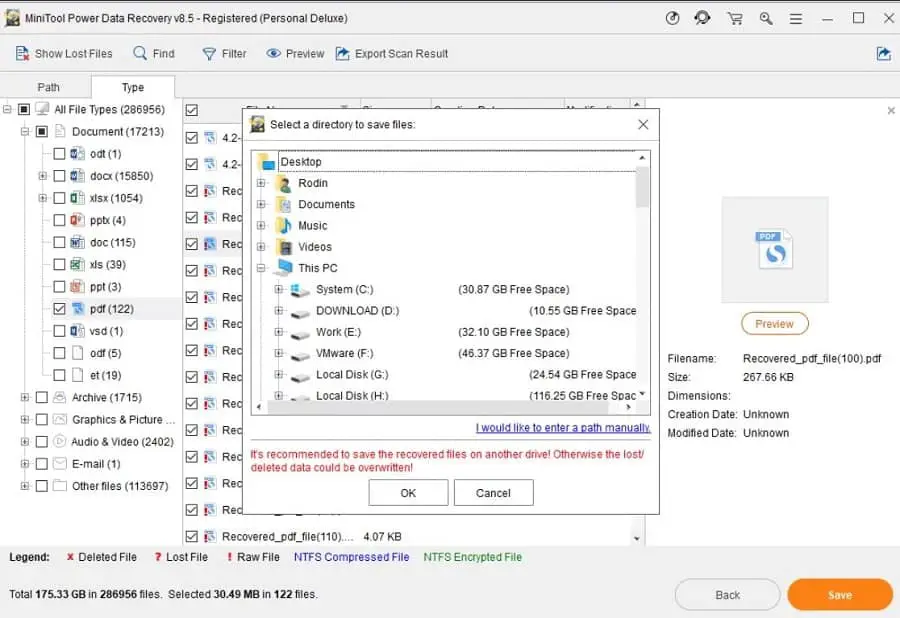 This tool offers you comprehensive data recovery and supports over 100 different types of files. Other cases that it can help sort out t to restore data from many kinds of storage devices.
The app offers both free versions that you can upgrade with monthly, yearly or even lifetime subscriptions. Also, you can preview files before recovery.
Pros
Minitool can recover up to 1 GB of lost data for free
An intuitive UI for simplified data recovery
The technical support offered 24 hours in 7 days
Cons
Subscription-based
No built-in data protection
How To Pick The Best Data Recovery Software
Picking the best solution from the top data recovery software may not be too easy. When choosing data recovery software includes; performance, file type support, operating system support, files system support, set of features, price, and security.
Also read: