This error technically means that the name cannot be resolved, and Chrome can't load the web pages you're trying to visit, Here is how to fix the problem and restore web pages again.
Getting ERR_NAME_NOT_RESOLVED while browsing web pages on chrome browser? Sometimes this error affects multiple websites while other times, it targets only specific websites. Regardless, this error prevents websites from loading. The error name not resolved on google chrome technically means the domain name cannot be resolved. As we all know DNS (Domain Name System) is responsible for resolving domains, and every domain on the internet has a name server, which makes it possible for the DNS to resolve Domain Names. If due to any reason DNS fails to Resolve the Nameserver this will result the Web page not available: ERR_NAME_NOT_RESOLVED.
Again it could be a problem with the internet connection, Browser cache or cookies, Security software or proxy, incorrect network configuration or Outdated network adapter driver also causes such errors on windows 10.
Fix ERR_NAME_NOT_RESOLVED Chrome
First, make sure you have a stable internet connection to connect and access the web page you try to browse. (You can check fast.com or speedtest.net to check if the internet connection working properly). In addition try to Restart Router, modem, and PC to refresh the Network devices, Which may fix any temporary gitch causing the issue.
Add a header to begin generating the table of contents
Sometimes, your antivirus app can detect other apps as "false positives", which means that it falsely detects a harmless website as a potential threat. Check if security software or antivirus firewall not blocking the website. Again disconnect from VPN (if configured on your PC).
Clear browser cache and cookies
Browser cookies or Cache also block your Internet DNS which causes the ERR_NAME_NOT_RESOLVED error.  You can try clearing browser cookies to fix this error.
Open the Google Chrome browser,
Type chrome://settings/clearBrowserData in the address bar and hit Enter.
Here select the time range between the last 24 hr to all time, and checkmark on all options
only check Cookies and other sites data. (This means you want to clear this type of data only.)
Then click on Clear browsing data
It's also going to reset essential features to unblock potentially faulty websites.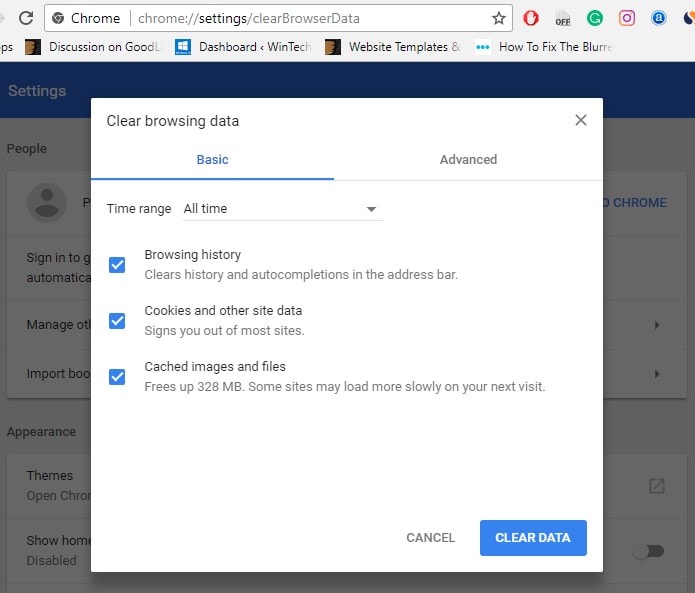 Disable Proxy
Another reason for this problem is your proxy setting. I suggest you disable the proxy to see if it repairs the error you are encountering on Google Chrome.
Press the keyboard shortcut Windows + R, type inetcpl.cpl and hit enter to open Internet Options.
Then move to the Connections tab and then click on LAN settings.
Here Check Automatically detect settings and keep other options unchecked.
Click on OK and save the settings.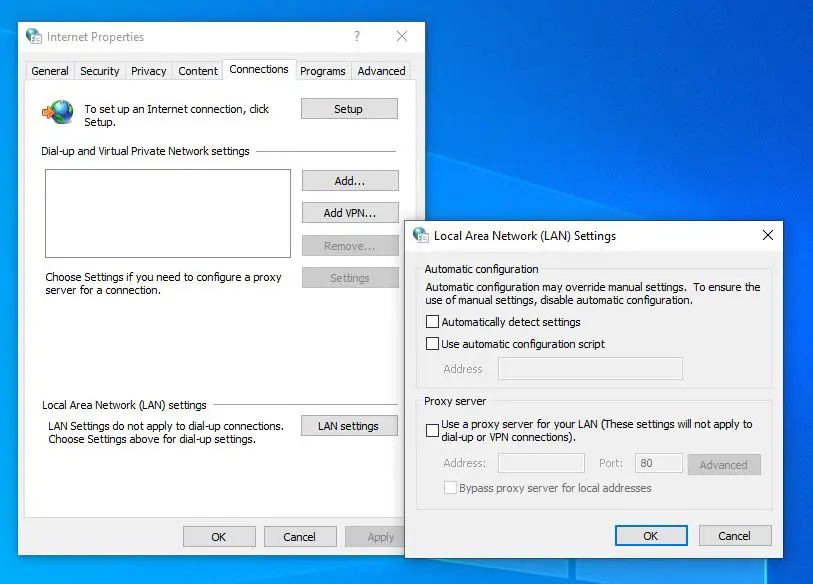 Clear your DNS cache
Whenever you found a browser not loading web pages, Flushing and renewing DNS is a very good way to fix these types of errors. This is quite easy to perform and it is very effective to fix ERR_NAME_NOT_RESOLVED on the chrome browser.
Open the command prompt as administrator
Once the command prompt window appears, type in the following commands one after another and hit Enter after each line.
netsh winsock reset
ipconfig /flushdns
ipconfig /registerdns
ipconfig /renew
ipconfig /release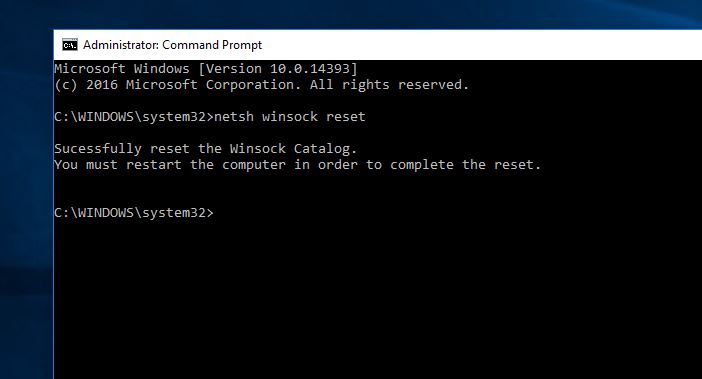 After that type exit to close the command prompt and restart your computer. Then see if the error is fixed.
Change DNS address to Google Public DNS
Changing DNS addresses to public one can help you fix browsing problems caused by DNS. You can change it to open the DNS server address provided by Google.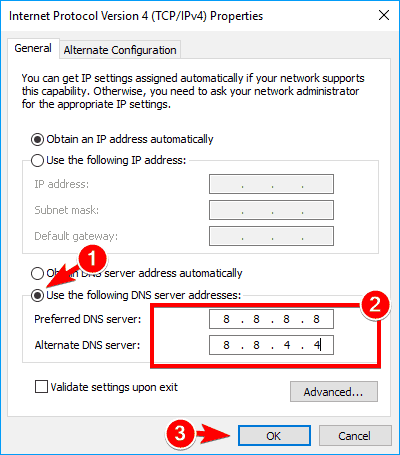 Press Windows + R, type ncpa.cpl and hit the enter key.
This will open the network connections window,
Here right click on active network Adapter (Ethernet/WiFi) and select properties.
Then double-click on Internet Protocol Version 4 (TCP/IPv4) to get its properties.
Select the radio button Use the following DNS server addresses and then type in 8.8.8.8 and 8.8.4.4 in the preferred and alternate DNS server boxes just like the image below.
Also, Checkmark on Validate settings upon exit, and click ok to make save changes. Now open google chrome and check there no more err_name_not_resolved errors.
Flush Chrome DNS
Open a new tab in Chrome and enter the following in the address bar;
chrome://net-internals/#dns
On the page that opens, click the 'Clear host cache button to flush the Chrome DNS cache. Close the Chrome browser, Restart the PC and check on the next login check there is no more err_name_not_resolved problem.
Disable the prediction feature
Chrome's prediction function promises to make browsing faster, But few users report that Disable the prediction feature helps them restore the internet on the chrome browser.
First Open the chrome browser on your computer
Type chrome://settings in your address bar and hit go to access chrome settings
Click on Privacy and security from the sidebar. On the main page, click on the Cookies and other site data button to be redirected.
Scroll down until you see the Preload pages for faster browsing and searching setting. Click on the toggle so that the feature is turned off (shows up grey).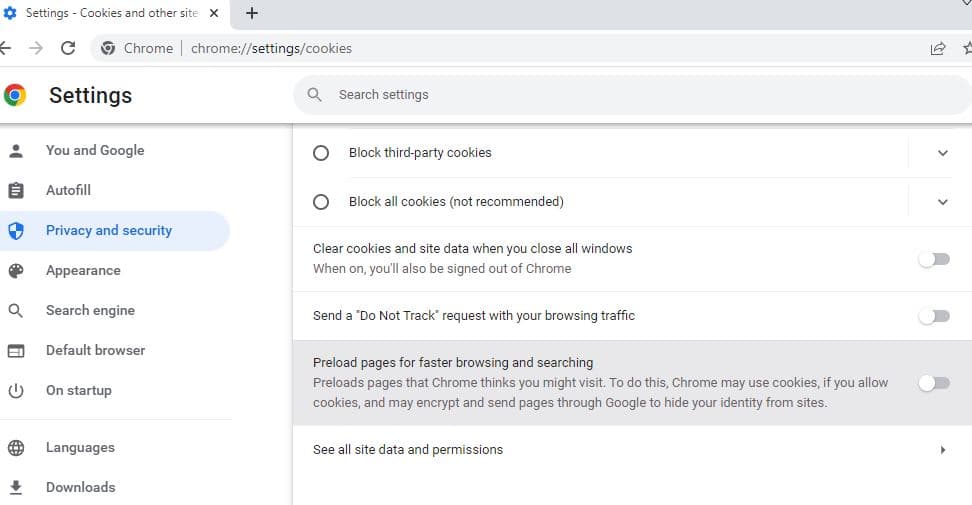 These are some most effective ways to resolve err_name_not_resolved on Chrome Browser. And I sure apply these steps to resolve the problem. Still have any queries, suggestions about this post feel free to discuss in the comments below.
Also, Read