Your DNS server might be unavailable error message indicates that there might be an issue with the DNS (Domain Name System) server that your device is configured to use. The DNS server is responsible for translating domain names (such as www.example.com) into corresponding IP addresses (such as 192.168.0.1) that computers and other devices can understand. And the problem with the DNS server results No internet access or computer cannot connect to the Internet.
There might be multiple causes for this issue including a problem with your router, the settings from your ISP, or even due to incorrect DNS or network configuration on your computer are common. This article explores What Is DNS server, how it works and solutions to Fix The "DNS Server Unavailable" Error and restore internet access on Windows 10.
What Is DNS?
DNS Stand For Domain Name System, In Computer Networking DNS is a basic element for propagation. DNS simply resolves human-readable domain names into machine-readable IP forms, and vice versa. Thus if your machine can't communicate with the DNS server, the Internet would not work on your system. This mostly occurs due to incorrect DNS server Addresses, Corrupted DNS cache, virus malware infection etc. And you can't connect to the Internet until all the issues being fixed on your PC.
How To Fix The "DNS Server Unavailable" Error
Restarting the DNS client service is one of the most effective solutions to fix the DNS server error on Windows 10. Again you need to disconnect VPN (if configured on your PC), Disable the internet proxy, reset TCP/IP configuration to fix such problem and restore internet access on Windows 10.
Let's first reboot your computer, including the network device (Router), this will fix the problem if any temporary glitch cause the issue. Again try access the website on a different browser to check if the browser cache or cookies blocking the webpage.
 If the problem is only minor, you will be able to quickly address the Your DNS server might be an unavailable error by restart windows PC and Router.
Restart DNS client service
The DNS client service, also known as the DNS cache service, is responsible for caching and resolving DNS queries on your device. If due to any reason the service not started or stuck running, restarting the DNS client service might be helpful to resolve the issue of "Your DNS Server Might Be Unavailable" on windows 10.
Press the Windows key + R, type services.msc and click ok to open the Services window.
Scroll down to locate the "DNS Client" service in the list, Right-click on it and select "Restart" from the context menu.
If the service is not started, Double click on DNS client service to open properties,
Change the startup type automatic, and click start next to service status.
Click apply then ok, now try accessing websites to check if the issue is resolved.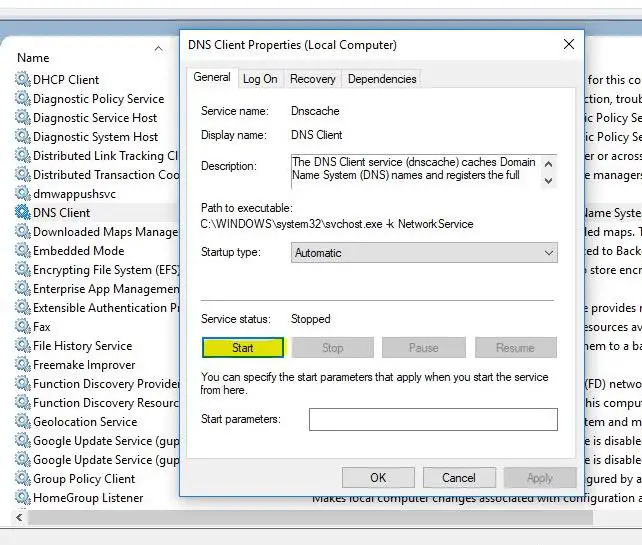 Disable VPN or Proxy Settings
If you are using a VPN or proxy connection, temporarily disable it to check if the problem is resolved.
Open the Settings app and go to the "Network & Internet" section.
Select "VPN" or "Proxy" from the left sidebar (depending on your configuration) and turn off any active VPN or proxy connections.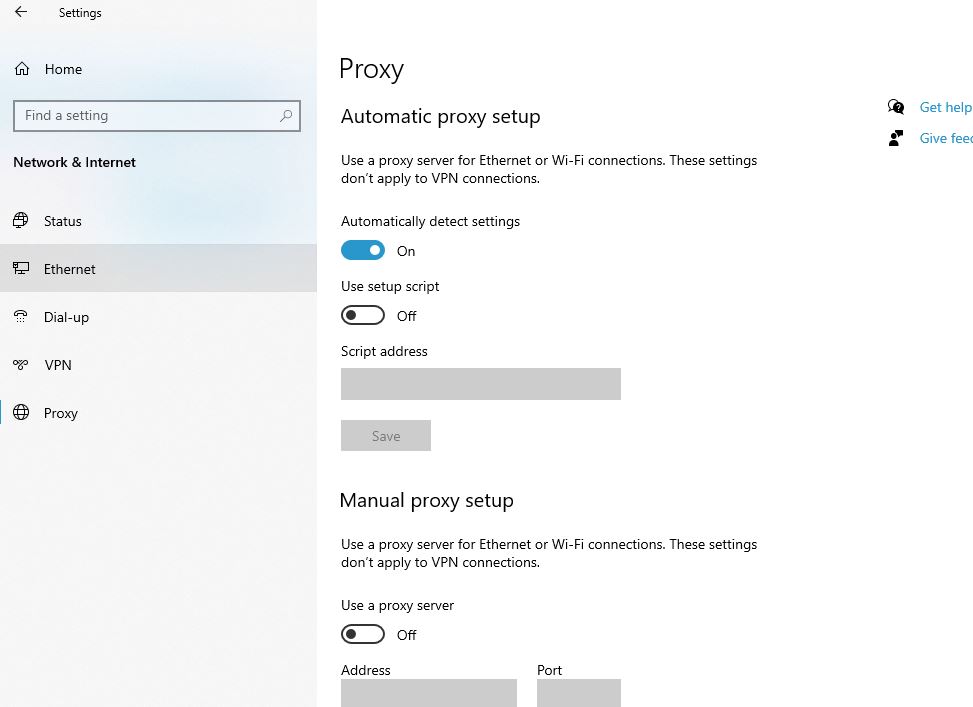 Also Press Windows + R, type inetcpl.cpl and ok to open internet options
Switch to the Connections tab and click on LAN settings.
Now make sure the Use a proxy server for your LAN is unchecked.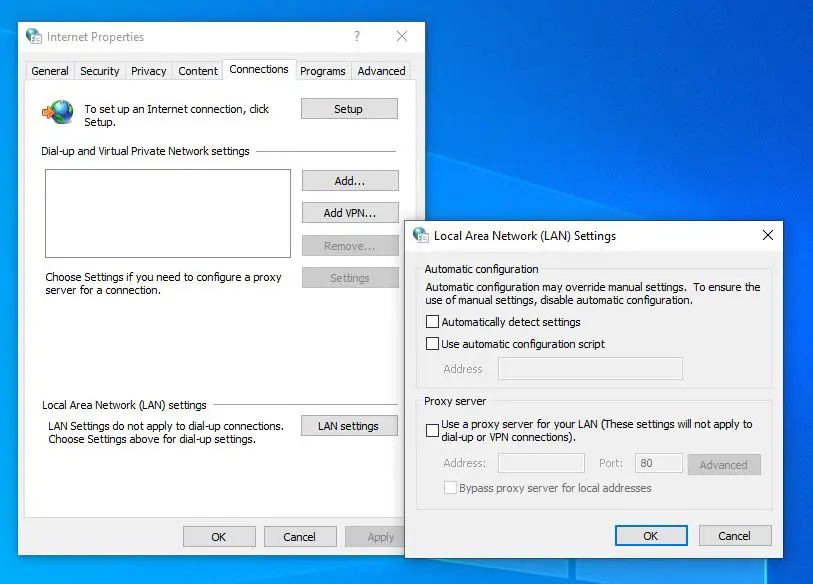 Try accessing websites or online services to check if the error is resolved. If it is, you may need to adjust your VPN or proxy settings or contact the provider for assistance.
Run Network Troubleshooter
Running the Network Troubleshooter on Windows 10 can help identify and resolve common network-related issues, including the "Your DNS Server Might Be Unavailable" error.
Press Windows key + I to open the settings app
Go to "Network & Internet" then In the left pane, select "Status."
Scroll down on the right side and click on the "Network Troubleshooter" link under the "Advanced network settings" section.
The Network Troubleshooter will launch and start diagnosing network-related problems.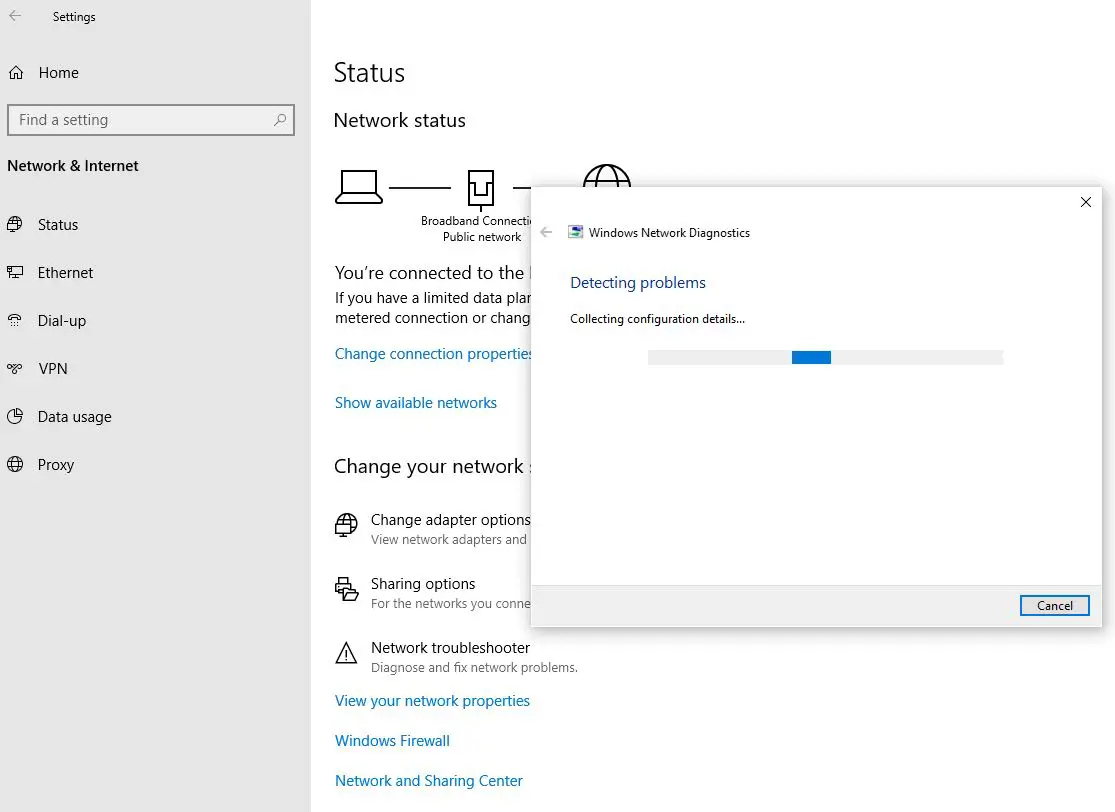 Troubleshooter will automatically analyze your network configuration and attempt to fix any issues related to DNS server availability
Follow the on-screen instructions, if provided, to resolve identified problems.
Now test your internet connection to see if the "Your DNS Server Might Be Unavailable" error is resolved.
Flush the DNS cache And Reset the TCP/IP stack
Flushing the DNS cache on Windows 10 include Reset Winsock Catalog and TCP/IP Stack mostly resolves internet connection problems including "Your DNS Server Might Be Unavailable" error on Windows 10.
Press Windows key + S type cmd and select run as administrator,
In the Command Prompt window, type the command ipconfig /flushdns and press Enter
Wait for the DNS cache to be cleared. You should see a message confirming the successful flush.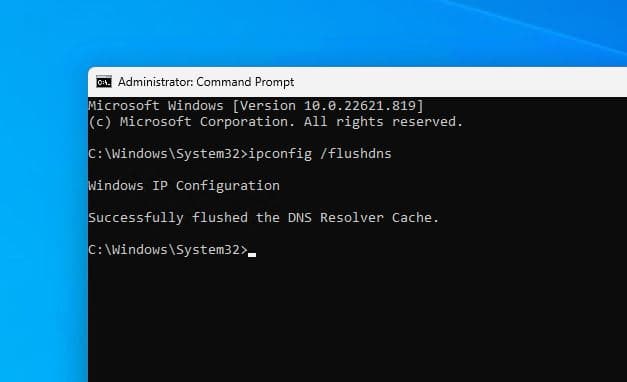 By flushing the DNS cache, you clear any cached DNS records that might be causing conflicts or outdated information. In addition run the following commands to reset Winsock and TCP/IP configuration on your computer.
netsh winsock reset
netsh int ip reset
ipconfig /registerdns
ipconfig /release
ipconfig /renew
Once the commands are executed successfully, restart your computer and Check if the issue is resolved.
Change DNS server Address In Windows 10
Also, changing the current DNS Server Address And manually Assign Googles Free DNS Address is also a good applicable solution to fix DNS issues on Windows 10.
Press Windows + R, type ncpa.cpl and ok to open the network connections window.
Right-click on the active network adapter, (e.g., Ethernet or Wi-Fi) and choose properties.
Double-click on Internet Protocol Version 4 (TCP/IPv4) to get its properties.
Select the radio button Obtain an IP address automatically.
Then select Use the following DNS server address and type. Preferred DNS server as 8.8.8.8 and Alternate DNS server as 8.8.4.4.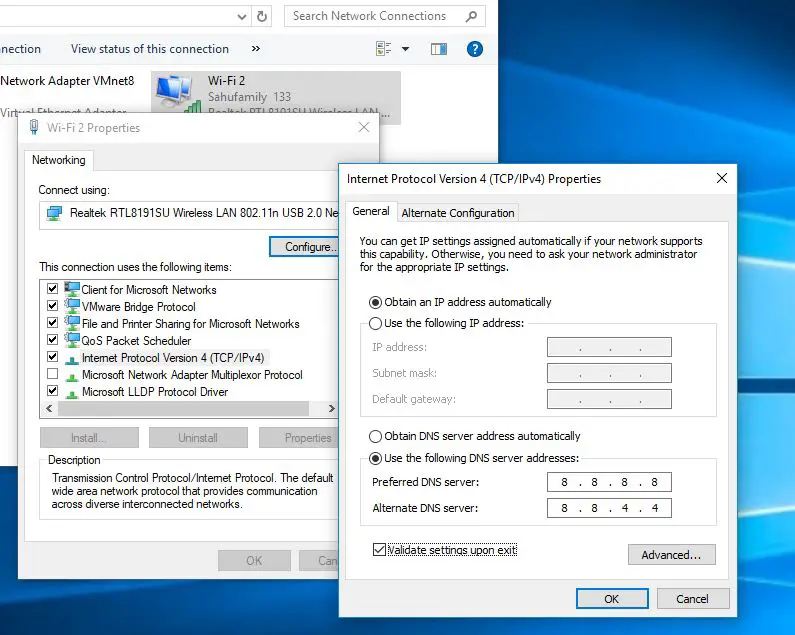 Note – These are Google's public DNS server addresses, but you can also use other DNS servers such as Cloudflare (1.1.1.1, 1.0.0.1) or OpenDNS (208.67.222.222, 208.67.220.220).
Check Validate settings on exit.
Click Apply and ok to make save the changes
Now Check the Internet connection issue is solved.
Note: In case, you use IPv6; you need to use these-
Preferred DNS server: 2001:4860:4860::8888
Alternate DNS server: 2001:4860:4860::8844
Disable IPv6
For a few users, Disable IPv6 help them fix the problem on Windows 10.
Press the Windows key + R, type ncpa.cpl and click ok,
Right-click on Active network adapter select properties,
Here Uncheck the option "Internet Protocol Version 6 (TCP/IPv6)" in the list.
Click "OK" to save the changes and Restart your computer.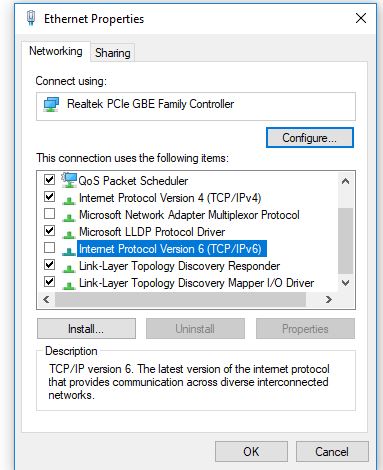 Now Check if the DNS server unavailability issue is resolved.
Update Network Adapter Drivers
Updating the network adapter drivers on Windows 10 can help resolve the "Your DNS Server Might Be Unavailable" error, especially if outdated or incompatible drivers are causing the issue.
Press the Windows key + X and select "Device Manager" from the menu.
In the Device Manager window, expand the "Network adapters" category.
Right-click on your network adapter and select "Update driver."
Choose the option to search automatically for updated driver software.
If any updates are found, follow the on-screen instructions to install them.
Once the update is complete, restart your computer.
Sometimes viruses or malware infections cause "DNS Server Unavailable" Error on Windows 10. We recommend perform a full system scan with the latest updated antivirus or antimalware application. Again a number errors and problems are caused due to corrupted and missing system files. Running the SFC Utility is a good solution to Repair and restore the missing system files, Which fixes different system issues include DNS server not responding, DNS server might be unavailable.
If the problem persists, it may be worth contacting your internet service provider (ISP) for further assistance