Microsoft regularly releases Windows updates to fix the security hole created by third-party applications, with security improvements and bug fixes. And with Windows 10 updates set to install automatically. That means whenever a new update is available, that download and installs automatically via windows update. Or sometimes we need to manually check for updates from windows settings, update & security check for updates. But some of the users report Windows 10 update stuck checking for updates forever. Or Windows 10 feature update version 22H2 stuck downloading at 48 % or any other figure, fails to install.
I was looking at Windows Update under my settings, to make sure I was up to date, but it seems Windows Update has been stuck checking for updates.
There are several reasons why the installation or finalization of one or more Windows updates can hang. Most often, these types of problems are due to a software conflict or a preexisting issue that simply wasn't brought to light until the Windows updates started installing. If you are also struggling with this problem, Here are some effective solutions to fix Windows update installation problems.
Windows update stuck downloading
First of all check and make sure you have a stable internet connection, to download updated files from the Microsoft server.
Temporarily Disable security software (Antivirus) if installed, and Remove VPN.
Check that windows installation drives (C: ) have free disk space to download windows update files.
Start windows clean boot state and check for updates that fix the problem if any third-party service conflict causing the issue.
Windows Update Troubleshooter
Run the built-in windows update troubleshooter that checks and fixes the problems that prevents windows update to install properly.
Press the Keyboard shortcut Windows + I to open settings,
Click Update & security, then Troubleshoot on the left-hand side.
Now select Windows update and run the troubleshooter.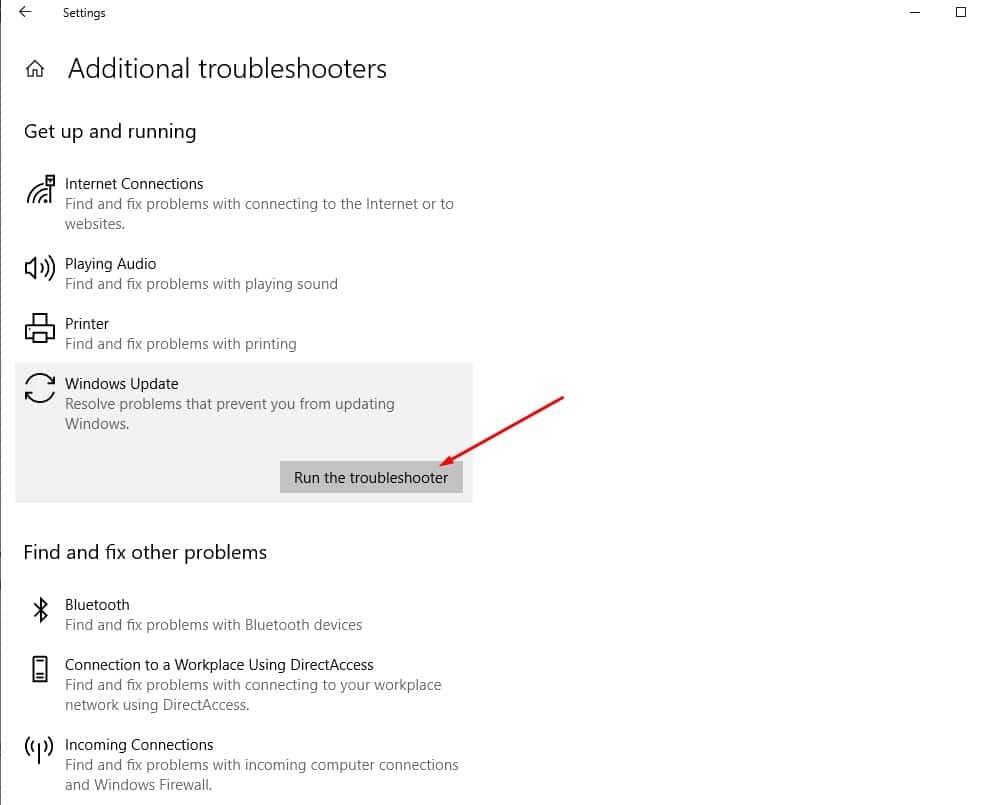 The troubleshooter will run and attempt to identify if any problems exist which prevent your computer from downloading and installing Windows Updates.
Restart windows After complete the troubleshooting process.
Now open Windows update and check for updates.
Reset Windows update cache
If the windows update troubleshooter didn't fix the problem for you. Still, Windows 10 checking for updates forever, try reset the Windows update cache that clears old windows update files and download fresh windows update files from the Microsoft server when next time check for updates.
Stop Windows 10 Update service
Type cmd on the start menu search,
Right-click on the command prompt and select run as administrator.
You need to enter net stop wuauserv to stop the windows update service.
This is to stop the ongoing update service. Including the Windows update related service and the downloading service.
Clean Windows Update Cache files
Press Windows + E to open windows explorer.
Navigate to C:\Windows\SoftwareDistribution\Download
Here inside the Download folder, press Ctrl + A to select all file folders there and press the Del key to delete them.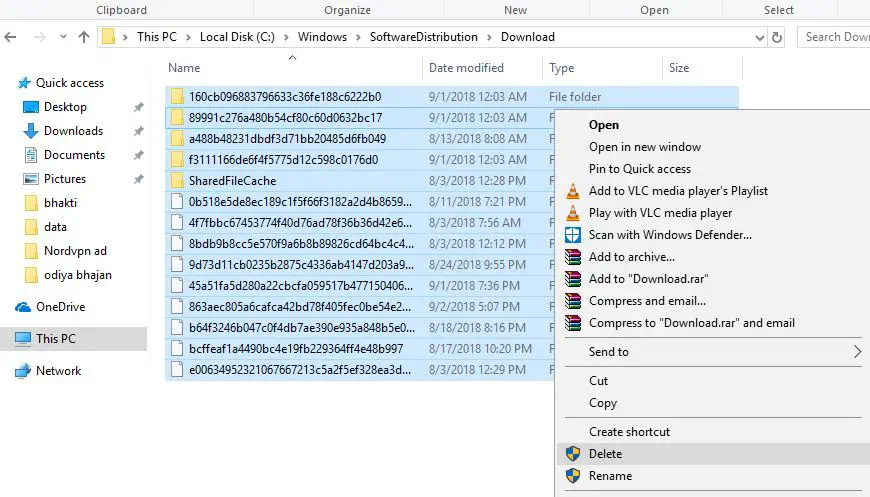 Tips: If you cannot delete some of the files, reboot your computer. After you restart your computer, follow the above steps again. Then you can delete all Windows Update cache files once.
Restart Windows Update service
To do that, open the Administrator Command Prompt, and enter "net start wuauserv".
Run Windows Update again
Press Windows + I to open windows settings,
Click Update & security, then windows update.
Click on Check for updates button.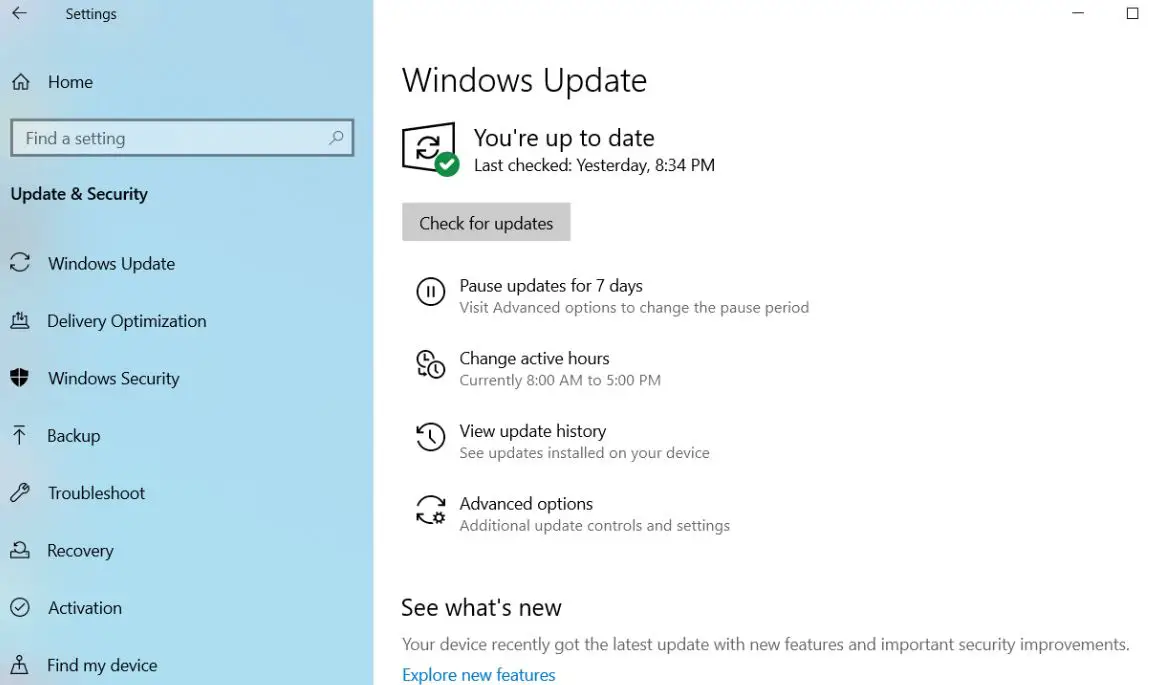 So this time, you will be able to download and install the Windows 10 system update smoothly without being stuck.
Repair Corrupted Windows system files
If windows system files get corrupted or missing this may encounter different problems including windows updates stuck downloading and installing. Run the windows system file checker utility that scan and restore corrupted files with the correct one.
To run the system file checker utility
Type cmd on the start menu search, from the search results right click on the command prompt and select run as administrator. Then type the command sfc /scannow and press enter key to execute the same.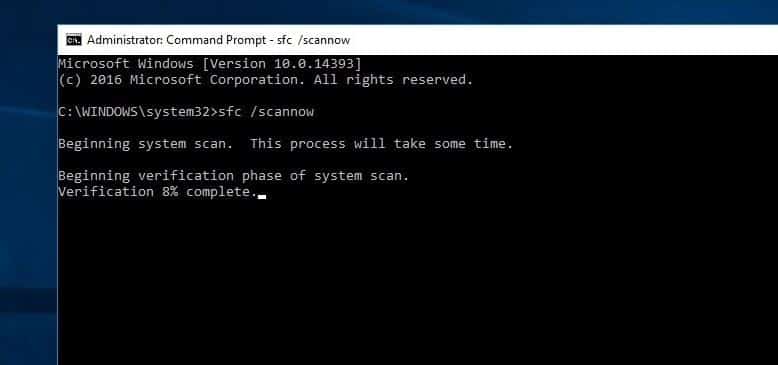 This will start scanning for corrupted missing system files if found any the SFC utility automatically restores them from a compressed folder located %WinDir%\System32\dllcache.
You only have to wait for 100% to complete the scanning process, After that restart windows. Now open windows settings, update & security and check for updates.
Did these solutions help to fix Windows update installation problems? Let us know in the comments below, Also read: