Can't find the answer which media player is best for your Windows 10 PC? As there number of media players available for the Microsoft Windows platform, choosing the right one for your computer isn't an easy task. Also, with the increasing number of newer media formats, not all free media players are capable of running all popular file formats like MKV, FLV, AVI, MP4, MOV, etc.  Apart from being a free video media player, it should also be lightweight to make sure that your multitasking doesn't take a hit while watching movies and TV shows. Here in this post, we discussed the Top 5 Free Media Players for Windows 10 with their feature details.
Best Free Media Players for Windows 10
There are many different types of media players for PC that are available. But every player does not support various types of audio and video formats. Here are the best media players that support all types of file formats.
VLC Media Player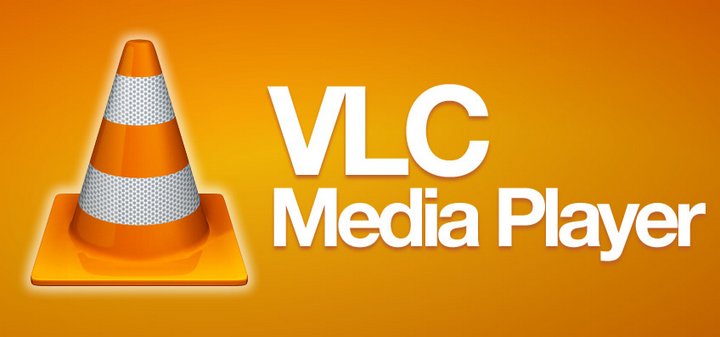 VLC is an open-source and most commonly used media player for PC. Its Created by the VideoLAN project and is compatible with all versions of Windows, Linux, and Mac OS. VLC  provides easy to understand and user-friendly interface and supports all types of audio and video formats. VLC also provides a playlist feature and photo capture of videos. It also supports third-party plugins and skins to add more functionality.
It can stream videos in real-time if you have the right URLs, plus it can play all standard media types, including CDs, DVDs, and most popular video formats like MP4, AVI, and MKV. No need to download, install, and fiddle with additional codecs.
Supports most media codecs out of the box.
Supports playback from files, discs, external devices, and webcams.
Supports online streaming with most mainstream protocols.
Hardware acceleration for fast GPU playback.
Customize appearance with the VLC Skin Editor.
Available on Windows, Mac, Linux, iOS, and Android.
XBMC/Kodi Player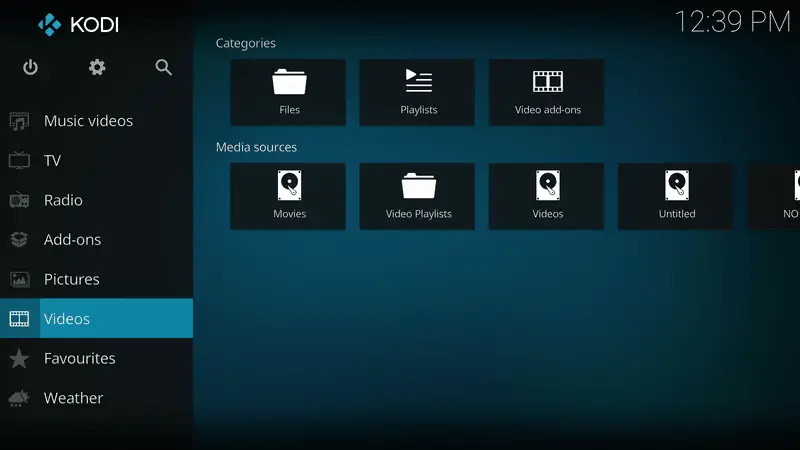 XBMC (Xbox Media Center)/Kodi media player is another popular media player for pc which is compatible with all versions of Windows, Linux, and Mac, etc. It is open-source software that supports all types of video and audio formats. And can also stream content from the web. If you have a large video collection, Kodi will help you to organize it neatly and, unlike Windows Media Player, will download posters, and movies and show information in addition to the usual metadata. It does not need any other external codecs and supports features like subtitle, noise reduction, playlist, video capturing, audio filtering, etc.
Kodi functions as a PVR supports a wide range of remote controls and can be extended through the use of plugins. In short, it has everything you could want from a free media player. Newcomers might find the learning curve steep, but it's well worth the effort.
PotPlayer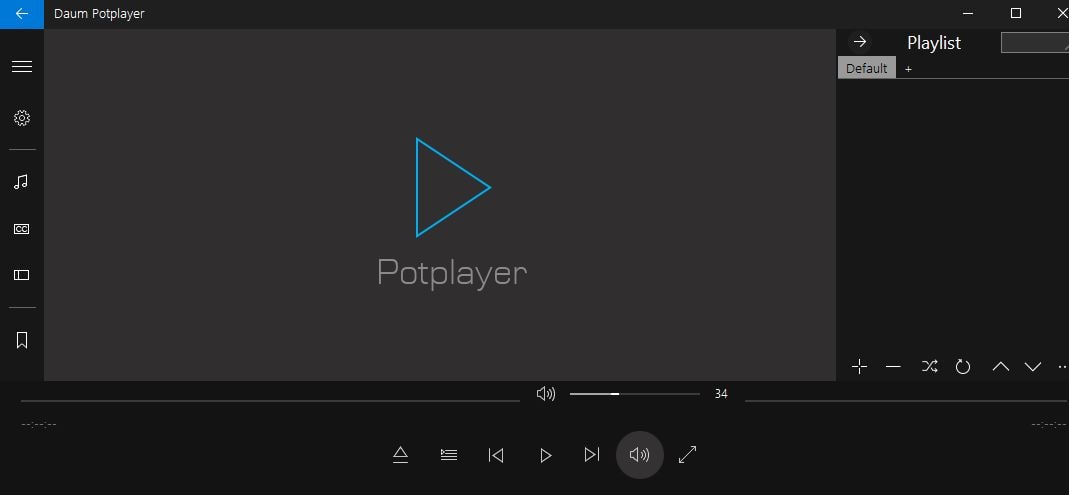 PotPlayer is another popular media player that supports all types of video and audio formats. PotPlayer has tons of features and specialties available for free and supports plugins, codecs, and subtitles This recommended media player comes with a wide range of customization options that allow you to make this software fit your needs. Using techniques like CUDA, QuickSync, and DXVA, PotPlayer is able to deliver maximum performance and a lightweight experience. It also provides you control to set the screen size according to your choice, pack filters for noise reduction, interlacing brightness, contrast, hue. PotPlayer is also a good choice for Windows users.
The detailed interface shows a lot without being cluttered.
Supports most media codecs out of the box.
Supports playback from files, discs, external devices.
Supports online streaming with most mainstream protocols.
Better handling of large files (Blu-ray) and cutting-edge formats.
Available on Windows only.
PotPlayer website
KMPlayer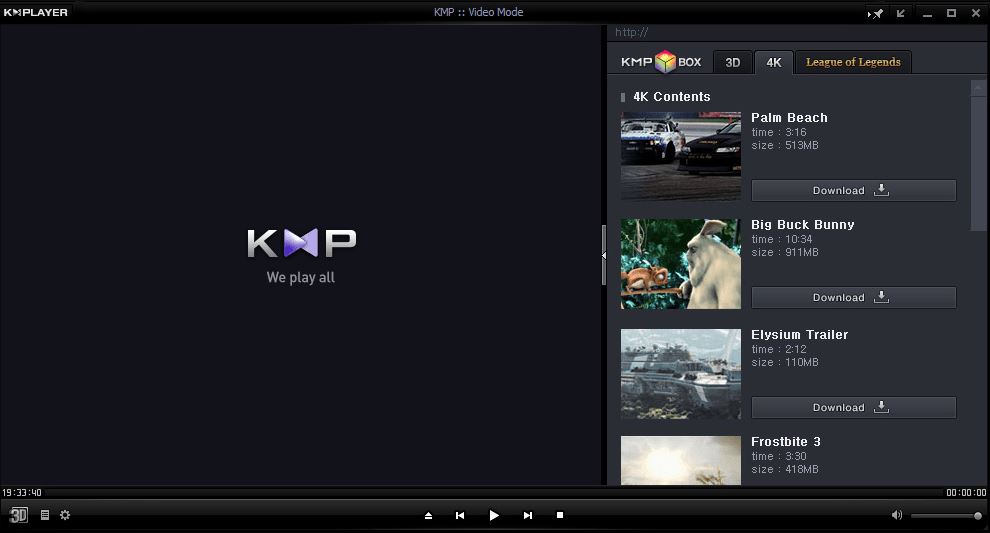 KMPlayer is another great and free Windows 10 media player that possesses the ability to play almost all mainstream video and audio files. It provides easy to understand interface and is also very lightweight software. As it has an inbuilt codec for Windows 10, the users don't need to look for any different codecs. To increase its compatibility even further, you can add external codecs. With the support for 3D, 4K, UHD support, the users can enjoy high-definition videos on their devices.
KMPlayer can effortlessly run media files in a variety of formats which include, but are not limited to, MKV, AVI, MPEG4, WMV, and OGM. Aside from smooth media playback, KMPlayer also has a nifty frame-by-frame extraction feature and filter control for seamless playback that will truly enhance your media experience. This software also provides video capture that is to take video images during video playing.
Supports video playback at higher resolutions like QHD and UHD.
Does not have powerful hardware.
3D support is also included.
KMPlayer comes without a price tag.
Gom Player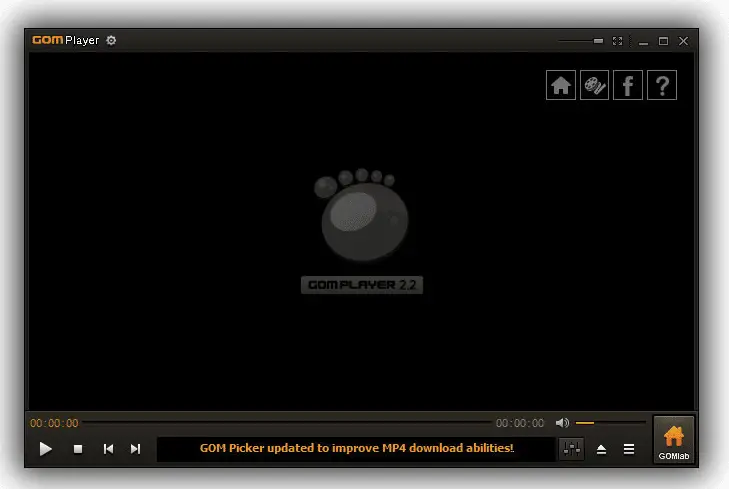 Gretech Online Movie Player ( Gom Player ), is a completely free Windows media player alternative that comes with inbuilt support for the most popular video and audio formats. That means it can play all the most popular video formats like AVI, MKV, MP4, FLV, MOV, etc. Apart from the basic functionalities that come loaded with other popular PC media players, GOM Player comes with lots of advanced features like A-B repeat, Media Player Capture, speed control, audio, and video effects, screen capture, etc. It also gives you the choice to change skins and make the whole look of GOM Player highly customized.
Using GOM's own library, you can download lots of subtitles and enjoy movies and TV shows in your preferred language. You can also link this awesome media player for PCs with the vast database of OpenSubtitles.org. It could be possible that this media player software might not support some uncommon types. For those scenarios, GOM Player's Codec Finder service will let you search for the missing codec. GOM Player for Windows supports a wide range of operating systems, ranging from Windows 10 to Windows XP SP3.
These are the Best and most recommended Free Media players for windows 10 PC 2019 Edition. I hope this post is helpful and makes it easier to choose the best media player for your Windows 10 computer/Laptop. If anything is missing, Have any queries or suggestions feel free to discuss them in the comments below.
Also, Read