The battery life on your Laptop is crucial, as it provides the necessary power for the device to function without being connected to a power outlet. And having reliable and long-lasting battery life is crucial, especially for those who need to use their laptops on the go. Microsoft also working on adding new features that ease the management of battery life and prevent fast battery drain on laptops. Recently windows 11 introduced a Power management feature with more advanced power settings and battery usage monitoring, that can help optimize battery life and reduce power consumption on laptops. However, few users report laptop battery draining faster after the Windows 11 update.
After windows 11 free upgrade My laptop's battery seems to be draining much faster compared to when I was using Windows 10.
why is my laptop battery draining so fast?
There are different reasons why a laptop battery draining fast after Windows 11 update, including power-hungry applications, high-performance settings, Screen Brightness Set to Maximum, peripherals, outdated software and drivers, and battery health issues are common.
Several apps running in the background that are consuming battery power
Your Laptop screen brightness is set to a high level
PC's display is set for a high refresh rate
High-performance graphics for apps
Unnecessary background running applications are often the primary reason behind the battery drainage problem on windows 11.
This article aims to explore some of the common reasons why a laptop battery might drain fast and provide some practical solutions to help alleviate this problem.
How to Fix Battery Drain Issues in Windows 11
It could be one of the external devices consuming battery power and that causes the laptop battery to be draining. Let's first disconnect external devices to save some of the battery life on your Laptop.
In addition Close unnecessary apps and background processes.
Reduce your screen brightness, and Adjust your power settings to use less power.
Consider replacing your battery if it is old or not holding a charge.
Run the power troubleshooter
Let's First run the built-in Power troubleshooter to look for and resolve any incorrect power configuration or battery-related issues on Windows 11 Laptops.
Press Windows key + I to open the settings app
Go to the system then troubleshoot and click on Other Troubleshooters
Locate the power option and click Run next to it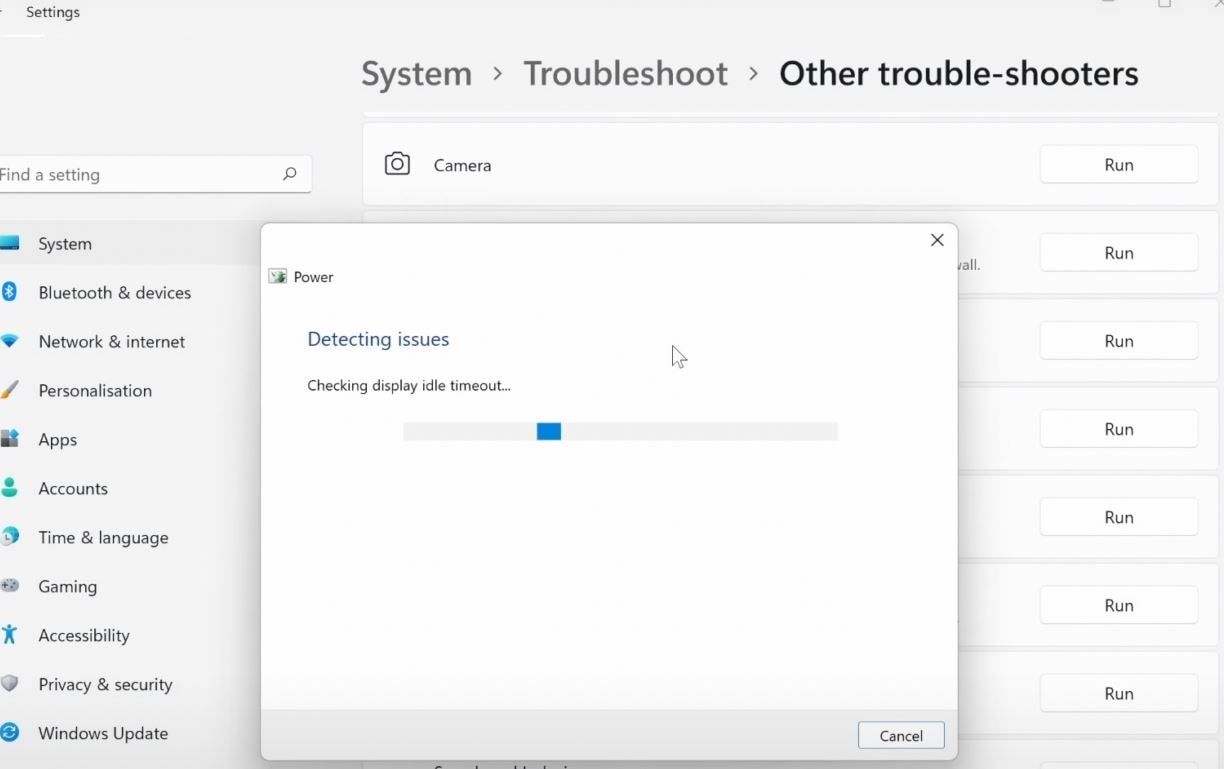 This will start to diagnose and fix common issues with power settings and battery usage on your laptop.
In addition, Press the Windows key + R, type powercfg -restoredefaultschemes and press enter key. This will Restore default power options and fix battery drain issues on Windows laptops.
Adjust Power Plan for best performance
In addition, you can configure battery performance such as set the power plan to efficiency mode and enable the battery saver option that not only restricts the higher battery consumption but also extend the laptop battery life.
Choose the Right Power Plan
Press the windows key + X and select settings
Go to system then power & battery
In the drop-down menu next to Power mode, select Best power efficiency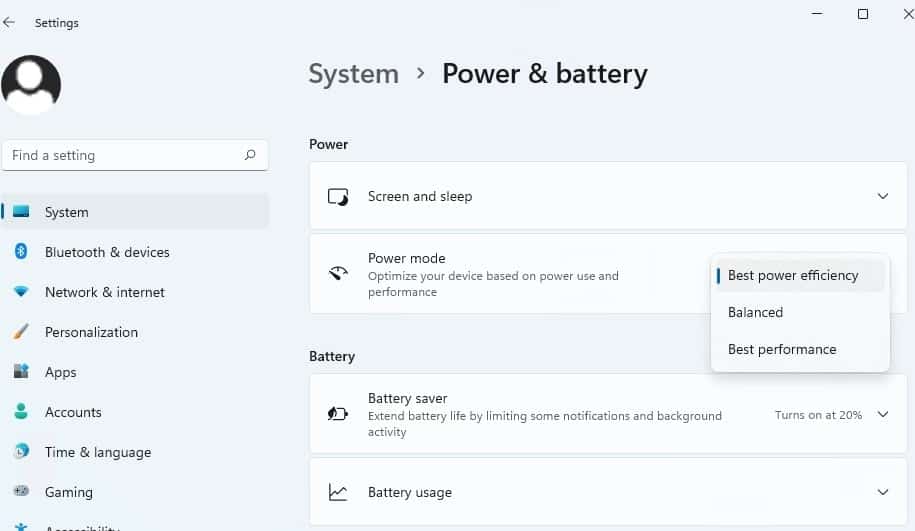 Enable Battery Saver
Battery Saver adjusts power settings such as screen brightness, background app activity, and push notifications to reduce power consumption and extend battery life.
Open windows 11 settings and go to power & battery
Click on Battery saver to expand the option.
Select any percentage you want from the drop-down menu next to Turn battery saver on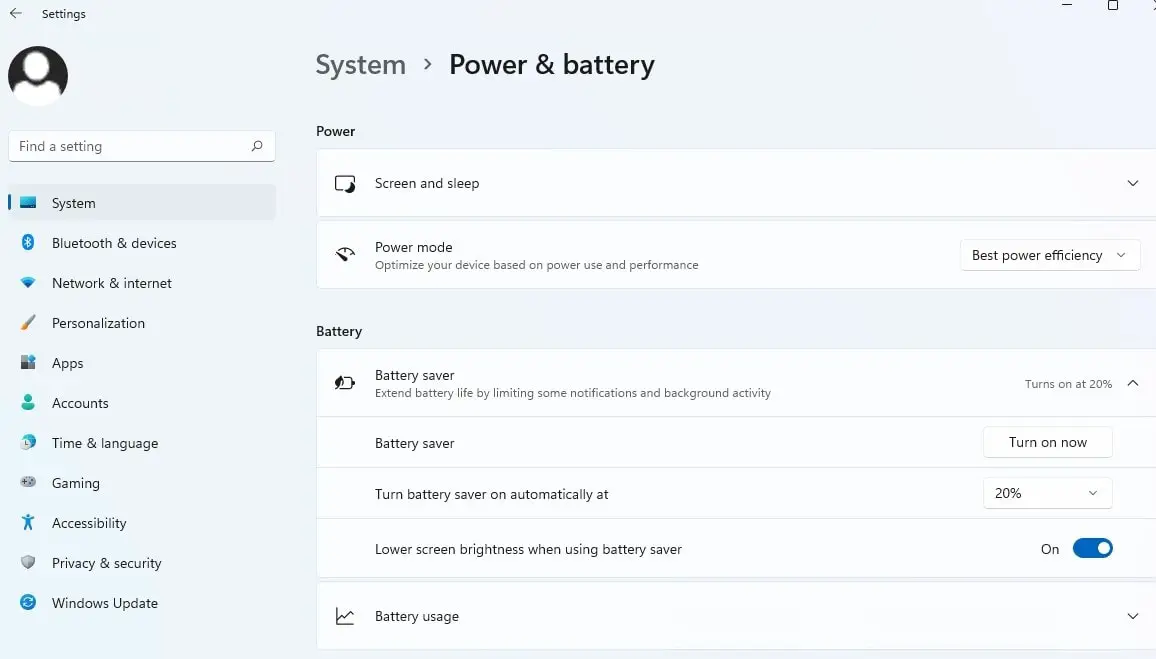 Adjust display brightness settings
The brighter display consumes more power and may cause battery drain issues. Lowering the display brightness Not only Extended battery life on laptops but also Reduced eye strain and fatigue
Press the Windows key + A and use the slider to reduce the brightness.
Open settings, Go to the system then display
Here use the Brightness" slider to configure your desired brightness levels.
In addition, check the "Help improve battery by optimizing the content shown and brightness" box.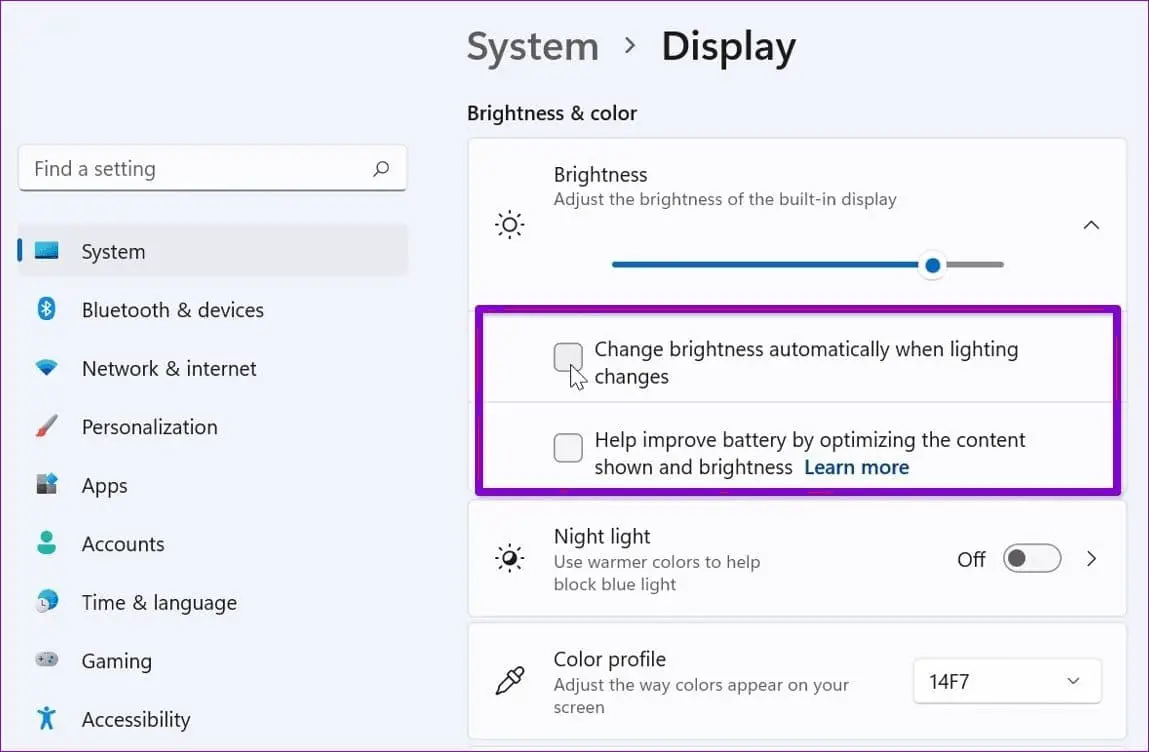 Next, adjust the graphics settings for apps you suspect are draining your battery
Press the windows key + S, search for Graphics settings, and select it
Click on the app you wish to adjust graphic settings for, then select options
Select the Power Saving option and click on Save.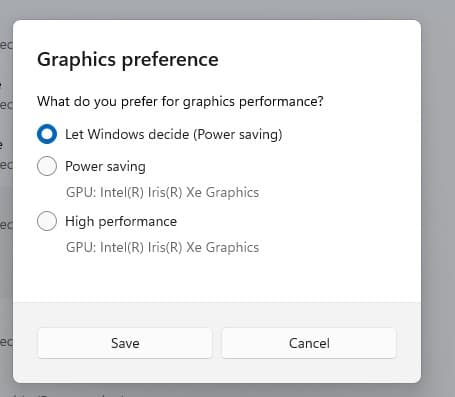 In addition Open Windows 11 settings, Go to Power & Battery, and Screen and sleep. Here select how long the operating system and screen wait in an inactive.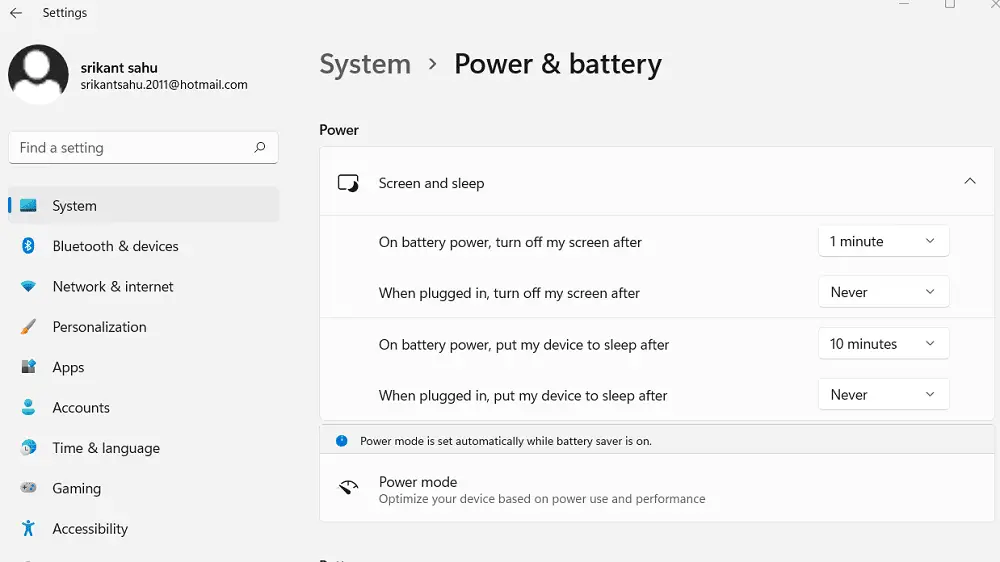 Disable Background Apps
Unnecessary background running applications can consume power even when you are not actively using them, and some apps are more power-hungry than others. And closing all such applications improves the battery performance on your Laptop.
Open settings using Windows key + I
Go to the system and then the power  & battery option from the right pane
Click on battery usage, here you will find a list of apps that are using your battery.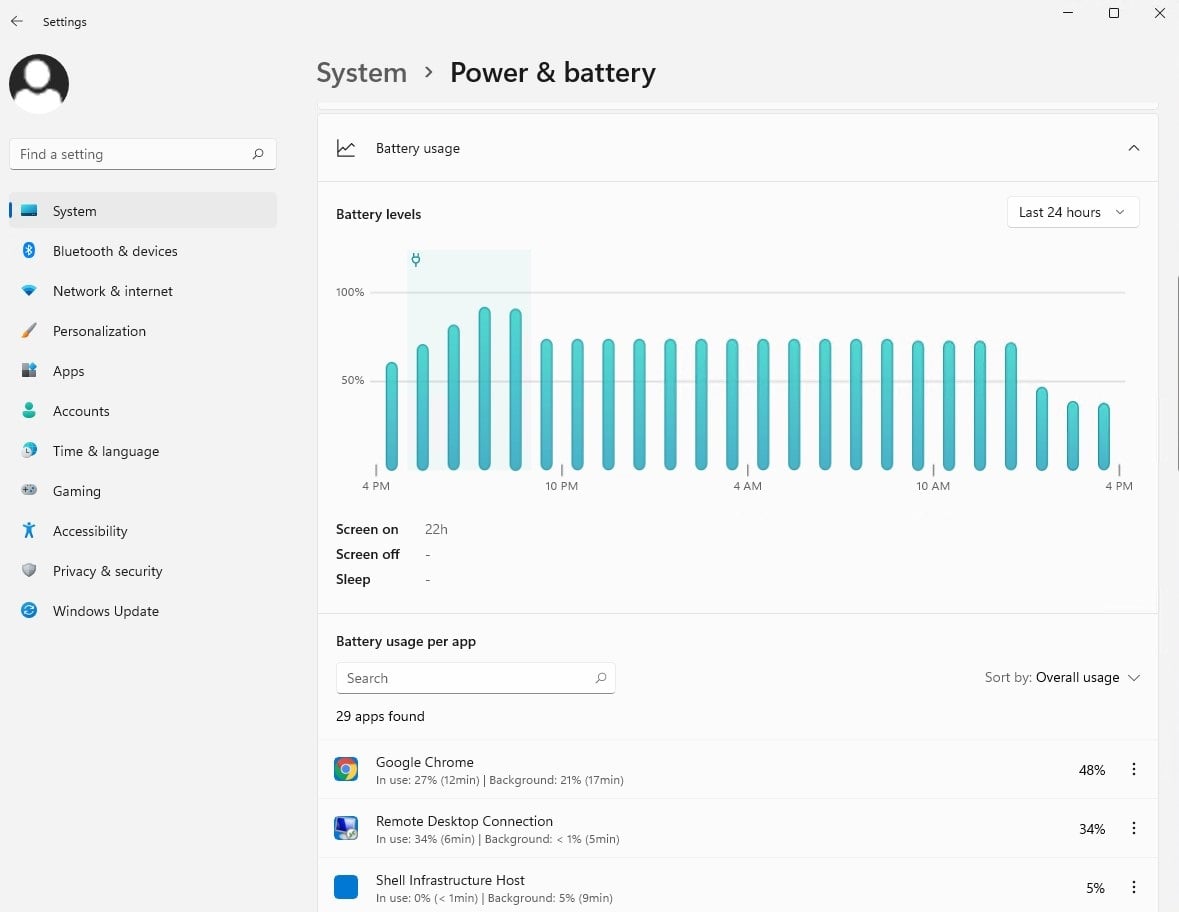 If you feel any app is unimportant, click on the three vertical dots and select Manage Background Activity.
Now under the Background apps permissions drop-down menu, select, Never.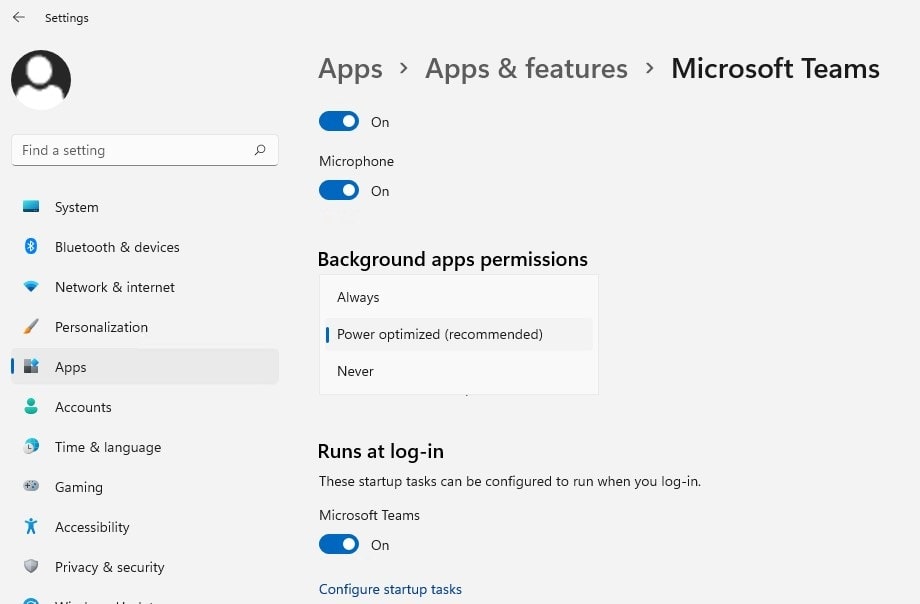 In addition, Open the Task Manager using Ctrl + Shift + Esc hotkeys. Under the Processes tab, right-click on all the unnecessary applications running in the background, and choose End task from the context menu.
Disable Fast Startup
The fast startup feature on Windows 11 reduces the system boot time, But on the negative side, this feature consumes a lot of battery resources to offer the fast boot feature. And disabling this feature to improve your battery performance
Press the Windows key + R, type powercfg.cpl and click ok
Click on Choose what the power buttons do from the left pane.
Select Change settings that are currently unavailable.
Uncheck Turn on fast startup and select Save changes.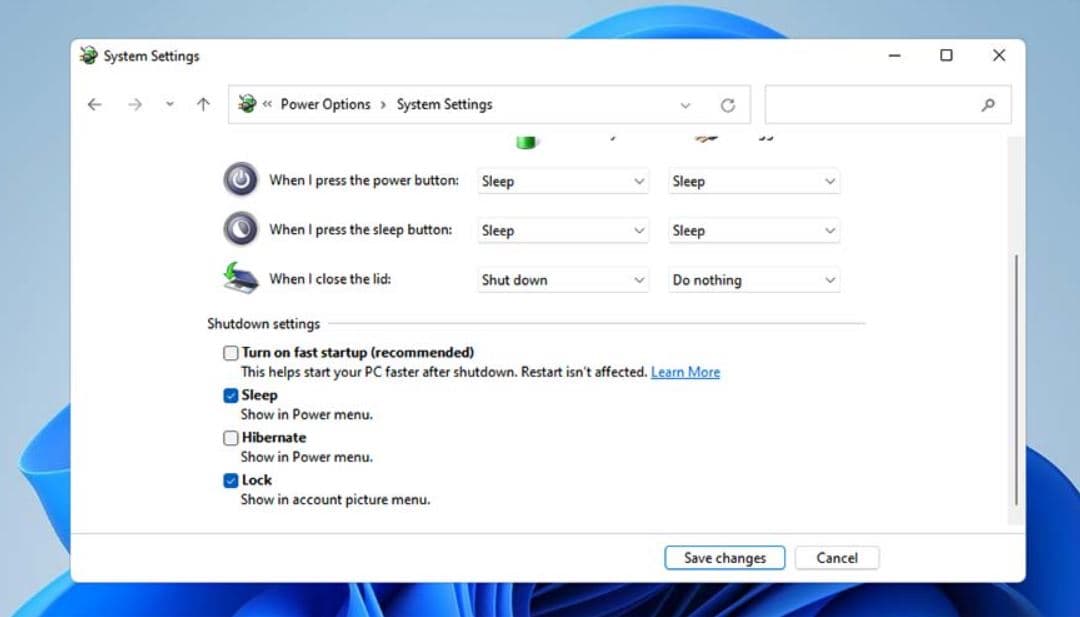 Update the battery driver
The battery driver on your Laptop manages how the battery is charged and discharged, and outdated or faulty drivers can sometimes cause power management issues. Most of time updating the battery driver helps fix such issues.
Press windows key + x and select Device manager
Locate and expand the batteries section, right-click on your battery, and choose Update driver.
Select Search automatically for drivers and wait for Windows to install the best one.
Once done, restart the computer for the changes to come into effect.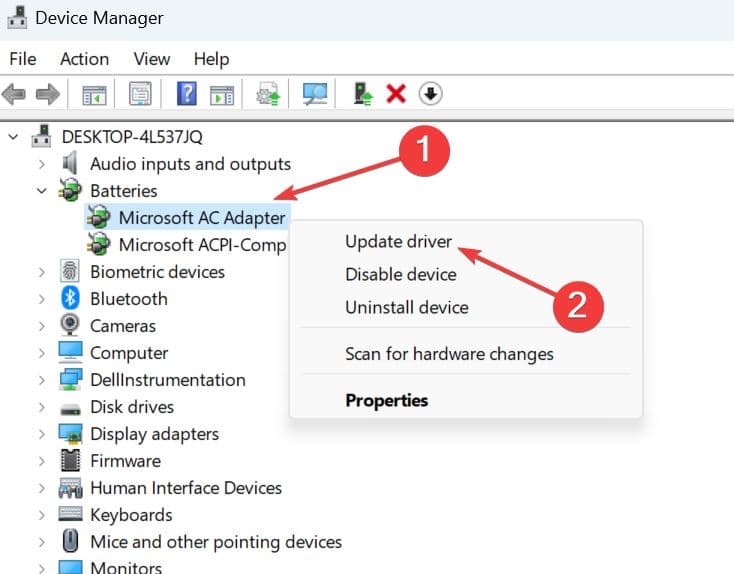 In addition, if no new drivers are available try to Reinstall Battery Drivers
Press Windows key + X, Go to Device Manager, Expand the Batteries, Right-click then uninstall all drivers there, Restart the PC the default driver install automatically or you can visit the laptop manufacturer site to download the latest battery driver.
Change the Refresh Rate
The refresh rate refers to how often the screen refreshes or updates itself per second, and a higher refresh rate requires more power to drive the screen. And you can lower the refresh rate to increase the battery performance.
Head towards Settings > System > Display.
Click on Advanced display under Related settings.
Click on the drop-down icon present next to Choose a refresh rate.
If you have a 60 Hz monitor, set the refresh rate to 48 Hz. And, if you have a 90 Hz monitor, set the refresh rate to 60 Hz.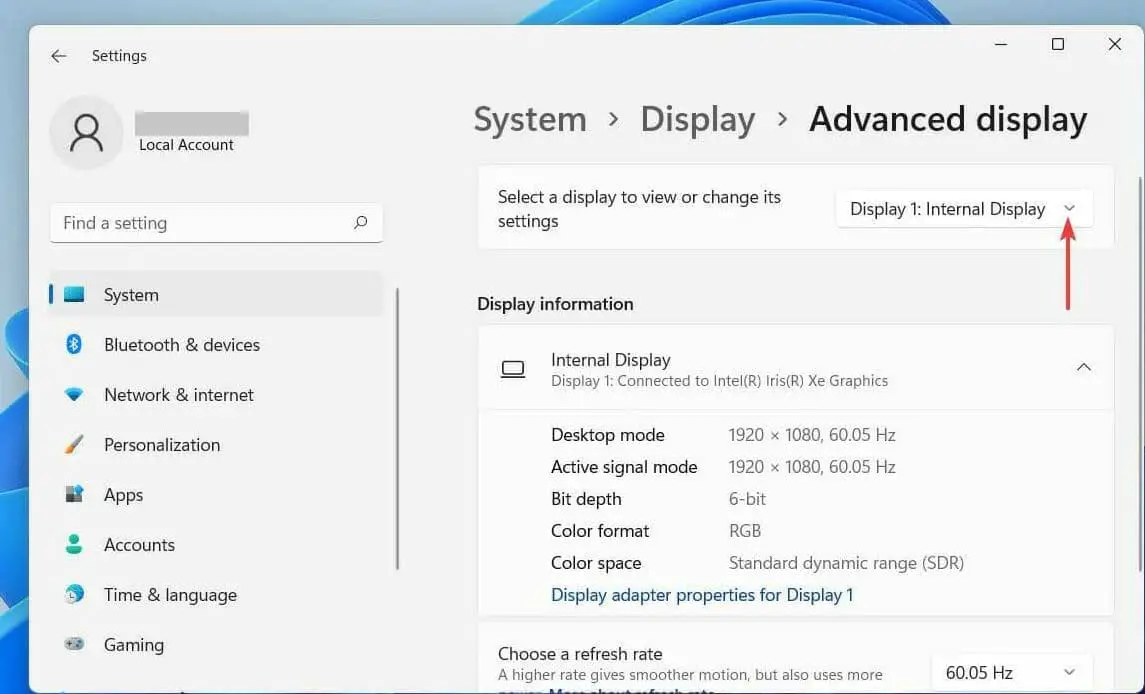 Changing Video Settings
If you regularly use your laptop for streaming videos or watching movies, you can change the video playback settings to increase the battery performance.
Press windows key + X and select settings
Go to apps then click Video playbck from right pane
From the drop-down menu next to Battery options, select Optimize for battery life.
In addition click on the checkbox next to Play video at a lower resolution when on battery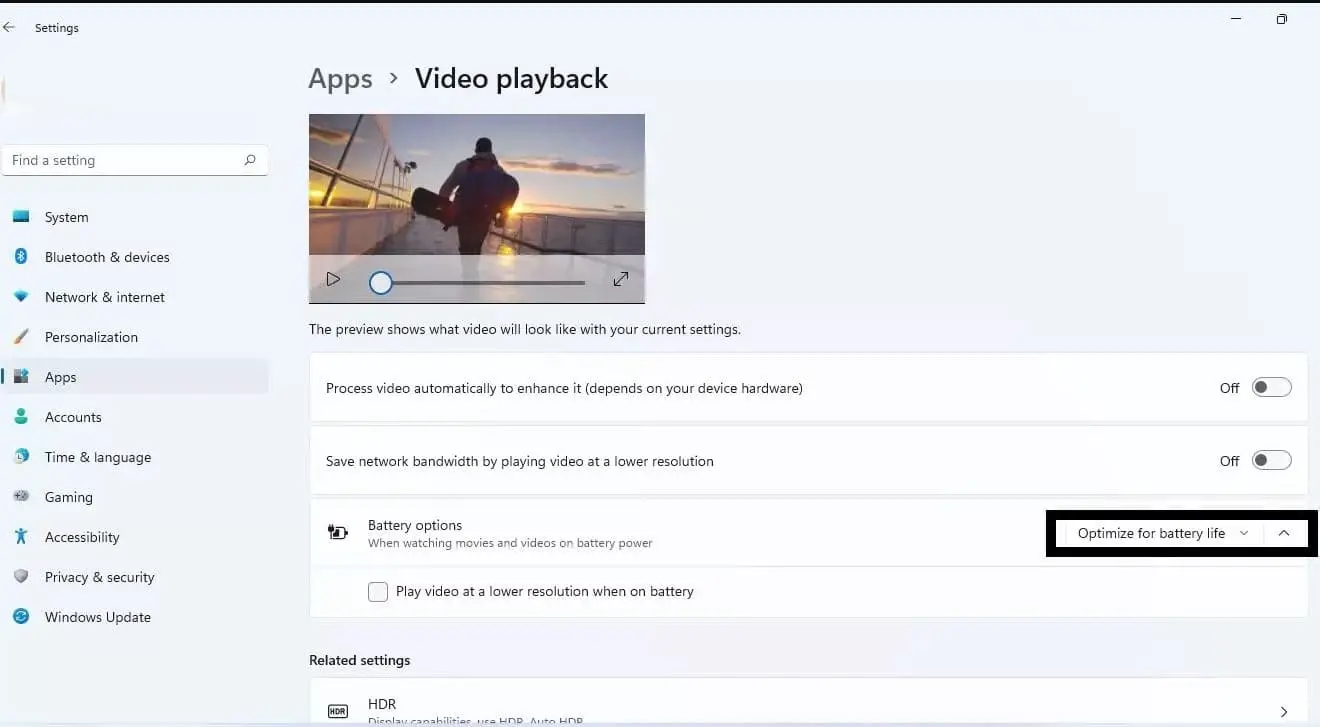 Windows Update
Sometimes older windows version or glitches may the reason wht laptop battery draining very fast on windows 11. Updating windows 11 with latest version not only fix the battery draini glitch but also optimize system performance for less battery usage.
Press windows key + X and select settings
Go to windows update and hit check for updates button
If new updates available, allow them download and install from microsoft server
Once you need reboot your laptop to apply the windows updates.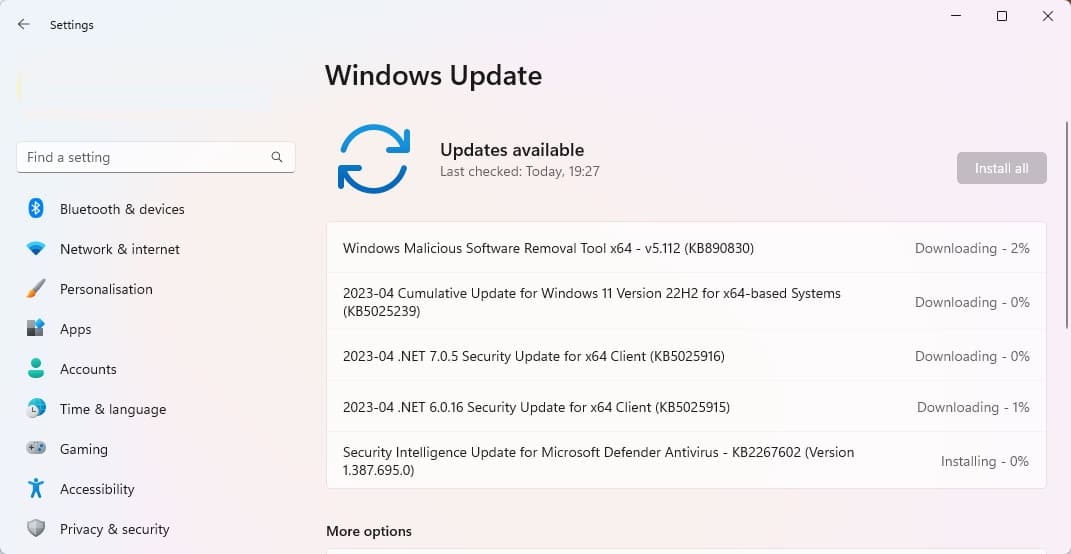 These are some of best tips to get a better laptop battery life and fix battery drain issues on windows 11.
Why is my laptop battery draining so fast?
There could be several reasons why your laptop battery is draining fast, including background apps, screen brightness, power settings, an old battery, or hardware issues.
How can I check which apps are consuming the most battery power?
You can check which apps are consuming the most battery power in the Windows Task Manager or in the Battery section of the Settings app.
What power settings can I adjust to help conserve battery power?
You can adjust power settings such as screen brightness, display timeout, sleep mode, and processor power management to help conserve battery power.
How can I tell if my laptop battery needs to be replaced?
If your laptop battery is not holding a charge or is draining very quickly, it may need to be replaced. You can also check the battery health in the Windows Battery Report or in the BIOS settings.
Can I replace the battery in my laptop myself?
In some cases, you may be able to replace the battery in your laptop yourself. However, it can be difficult or dangerous to do so, especially if you are not experienced with laptop hardware. It may be safer to have a professional replace the battery for you.
Also read: