Does Computer or Laptop keeps disconnecting from wifi after windows update? Number of windows 10 users report, the issue with their WiFi which is keeping disconnecting frequently "laptop keeps disconnecting from wifi and won't reconnect". You may have a question in mind, why does my laptop keep disconnecting from Wi-Fi? The most common reason behind this problem is corrupted or outdated WIFI drivers, incorrect network configuration, erroneous Power Settings related to network that turning network driver off, and more. Here in this post, we have three working solutions apply to get your WiFi connection stable again on windows 10.
Wifi keeps disconnecting windows 10
If you are facing this issue for the first time on your computer, restart your PC and Network devices include your router, switch, or modem. This helps you reset your network settings and fix your network issues.
Temporarily disable or uninstall third-party antivirus and most importantly disconnect VPN (If configured on your computer).
Pro Tip: Poor WiFi signal, overloaded WiFi network may causing the issue, we recommend locate closer to your network device (Router) for Better Wifi signel.
Restart your computer and network devices
Power off the laptop/computer and unplug the power cable.
Also, Turn off the router and disconnect the power cable from it.
Leave all the devices for approximately 1 minute.
Connect the power cables to the router and your laptop/computer
Turn on your router and laptop, and check if the wireless connection is stable now.
Here video explains, Why does restarting the router/network devices fix the Wifi connection problem on windows 10.
Run the Network troubleshooter
Run the built-in network troubleshooter, which helps identify, diagnose and solve problems that may cause the laptop to keep disconnecting from wifi.
Press Windows key + X and select settings,
Click on Network and internet then network troubleshooter to start the network diagnosis.
Follow on-screen instructions to complete the process once done restart your computer and check if the WiFi connection is stable now.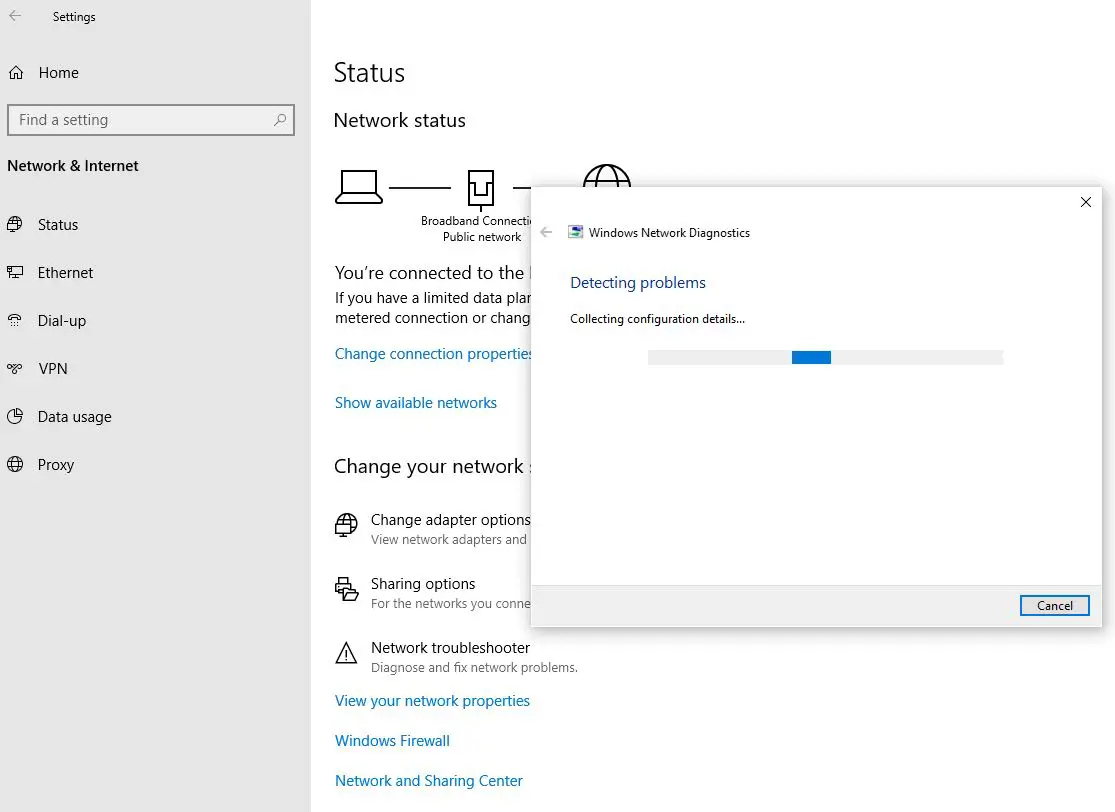 In addition, if the troubleshooter doesn't fix your connection problem then open the command prompt and perform the command below one after each.
netsh int ip reset  
netsh winsock reset
ipconfig /release
ipconfig /renew
ipconfig /flushdns
Performing the above command, Reset the TCP/IP stack, Release and renew IP address and Flush and reset the DNS client resolver cache. Now check the WiFi status.
Configure Power Management
There are chances, erroneous Power Settings related to network that turning wireless network adapter to save power, that result "computer keeps disconnecting from wifi".
Press Windows key + R, type devmgmt.msc and click ok,
This will open device manager, locate and expand wifi adapter right click on it select properties,
Go to Power Management tab. Uncheck Allow computer to turn off this device to save power and click on OK to save changes.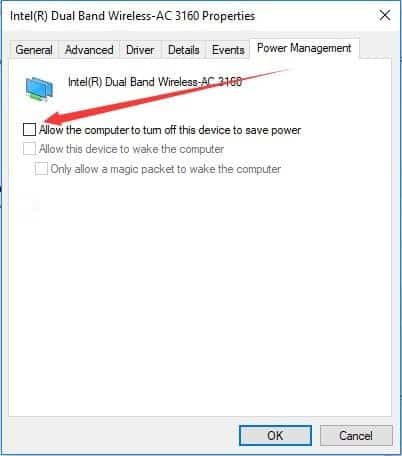 In addition open control panel, search for and select power options,
click on Change Plan Settings next to your selected plan
Click on Change Advanced Power Settings in Edit Plan Settings.
Locate and expand Wireless Adapter Settings then Power Saving Mode
Click on the On battery and Plugged in drop downs and select Maximum Performance on both
Reinstall Your Wi-Fi Adapter Driver
An outdated or corrupted Wifi adapter driver can also cause the laptop to keep disconnecting from Wi-Fi. update or reinstall the Wi-Fi Adapter Driver following steps below and check if the WiFi is stable now.
Press Windows + X select device manager,
Locate and Expand Network Adaptor, then right click on Network Card select uninstall device.
Click uninstall again if ask for confirmation then restart your PC.
On next boot your PC install build in driver for network adapter or you can open device manager click action then scan for hardware changes to install it manually.
In addition you can download and install latest wifi adapter driver from manufacturers website to fix the problem as well.
Switch go Google DNS
Some of windows users recommend changing DNS address help them fix the problem.
Press Windows + R, type ncpa.cpl and click ok
This will open network connections window, Right click on active network adapter select propeties,
Select Internet Protocol Version 4 (TCP/IPv4) and click Properties.
Choose radito button, Use the following DNS server addresses, set Preferred DNS server to 8.8.8.8, and Alternate DNS server to 8.8.4.4.
check mark on validate settings upon exit then click ok appy ok .
And finally check if your Wifi is stable now.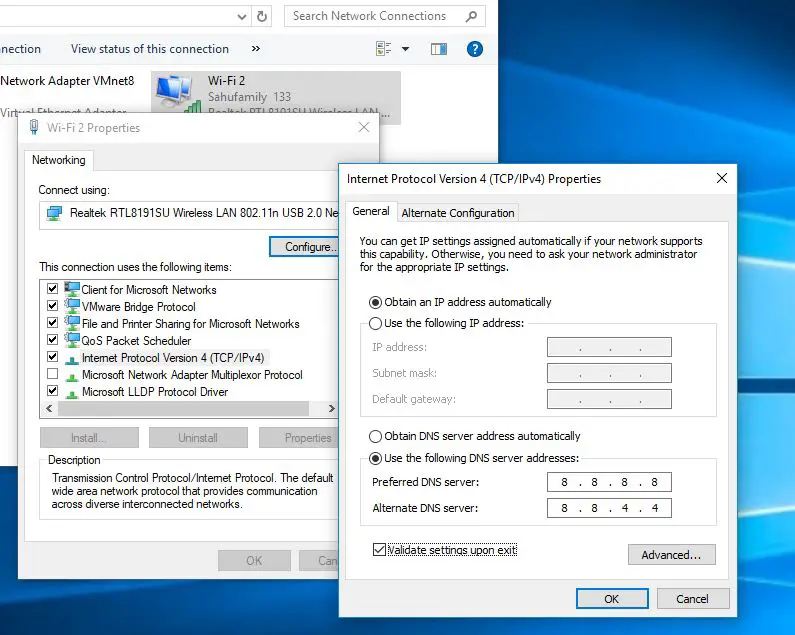 Set your Network as Private instead of Public
Click on WiFi icon located on system tray, Click on the network you're connected to, then click on the Properties link
Or you cna press windows + R, type ms-settings:network-wifi and click OK to open same window.
Here change the Network profile from Public to Private
Reset the Wi-Fi AutoConfig service
Press windows + R, type services.msc and click ok,
This will open windows service console
scroll down and locate service named WLAN AutoConfig right click on it select properties,
Make sure Startup type is set to Automatic, then stop and start the service next to service status.
Reset Your Entire Network
Here another effective solution, reset your entire network configuration settings following steps below that removes and reinstalls every network adapter installed on your system and fix Wi-Fi connection issues in Windows 10.
Press Windows key + X select Network connections,
Scroll down and click on network reset link (refer image below)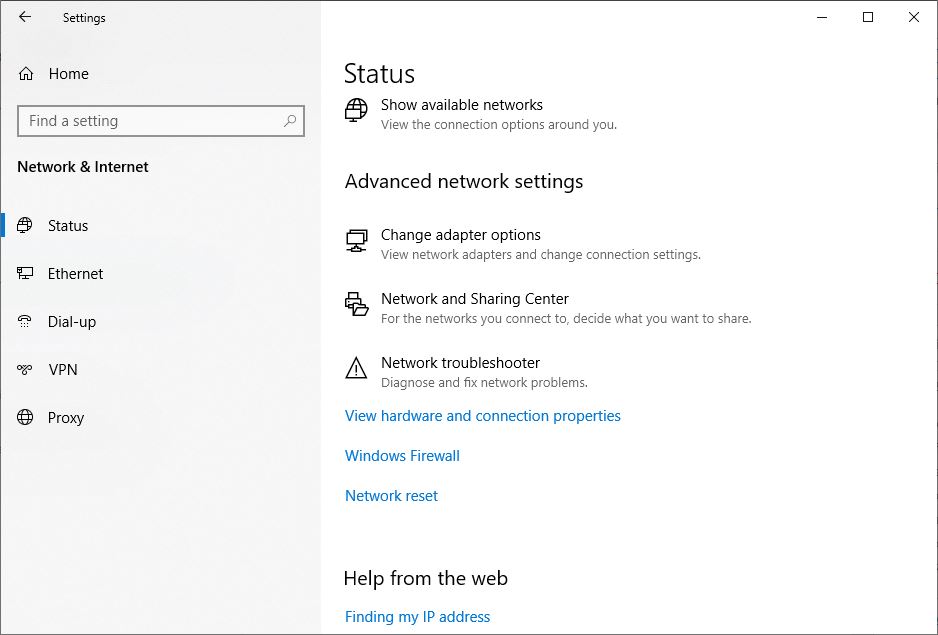 And finally click the "Reset now" button to reset the network and restart your PC.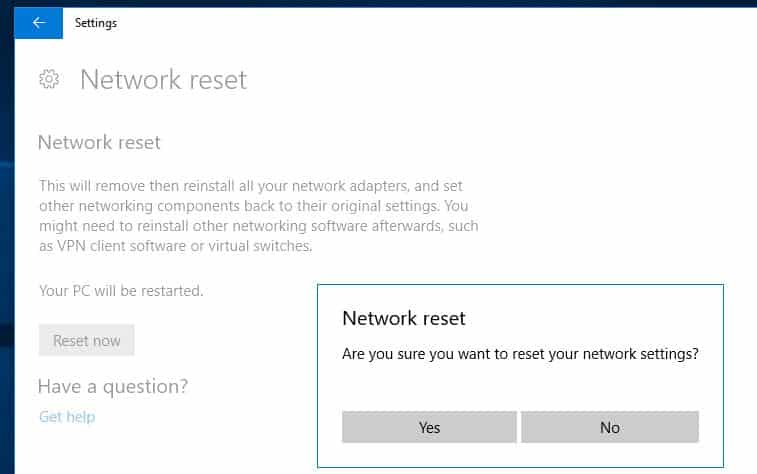 Did these solutions help fix computer or laptop keeps disconnecting from wifi on windows 10? Let us know on comments below.
Also read: