Sleep mode is a power-saving feature on Windows 11 that helps store your current computer session in your RAM and turns everything else off. This not only reduces the boot times but also allows you can continue your work where you left from. You can move the mouse or press any key on the keyboard to wake up a computer or the monitor from sleep. But sometimes you may experience, windows 11 laptop won't wake up from sleep, By pressing any key on the keyboard the laptop remains in sleep mode even after pressing the power key.
A few users report Windows 11 laptops won't Wake Up from Sleep Mode, This issue happens when they put the system on sleep mode for more than 20-30 minutes, and later Force restart is the only way left to wake up the device from sleep mode.
Why is my laptop not turning on after sleep?
There are multiple reasons that may cause Windows 11 computers unable to wake up from Sleep mode. These can be related to the power supply on your PC outdated drivers, incorrect power settings, or problematic third-party apps are some common. Again older Windows versions or the fast startup feature (which helps fast the reboot process) or Windows background conflicts are also the reason behind Windows 11 not turning on after sleep.
Running the power troubleshooter help find and fix such minor issues on Windows 11. Also, Changing Power Plan Settings, updating the Graphics driver, or turning off the Fast Startup feature is helpful to fix when the computer is unable to wake up from Sleep mode.
Laptop won't wake up from sleep Windows 11
If you are also experiencing a similar problem, here is what to do if the laptop screen won't turn on after sleep.
Press the power button
Press any key on your keyboard
Move your mouse
Click your mouse button
Open the lid (in the case of a laptop)
A force restart is the most straightforward short-term solution when your Laptop won't wake up using the usual method.
Let's Press and hold the power button of your desktop or laptop until you hear the device completely turn off.
Wait a few seconds, and Push the power button again.
When Windows start normally apply the solutions listed below to fix the Windows 11 computer won't wake up from sleep.
Run Windows Power Troubleshooter
Whenever you experience such problems related to Windows 11 slow startup or shutdown or your laptop won't wake up after sleep the first thing you need to run the built-in Windows Power Troubleshooter. This will automatically detect and fix problems or correct power plan settings or configurations that might prevent Windows 11 wakeup after sleep.
Press the Windows key + X and select settings,
Go to system, click on troubleshoot then other troubleshooters,
This will display a list of available troubleshooters, scroll down to locate power and click run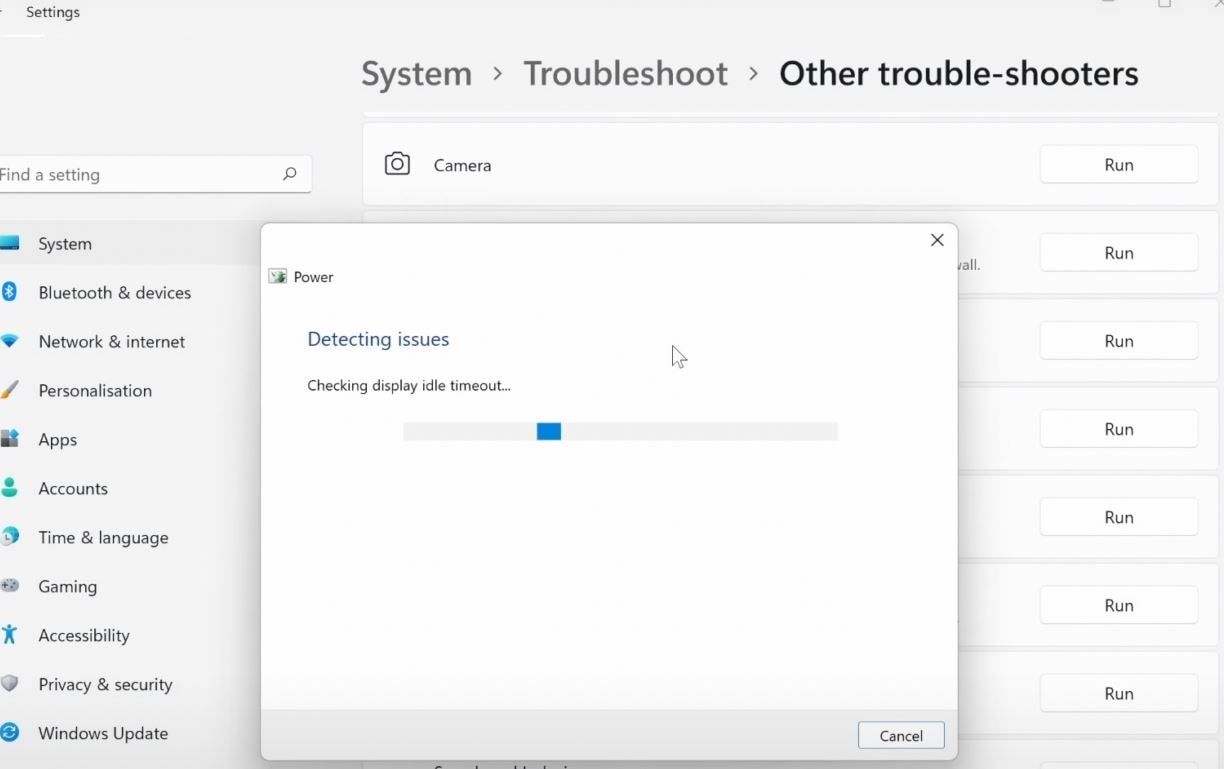 The troubleshooter opens and scans for issues with power configuration and apply fixes if needed.
If the troubleshooter fails to fix the problem itself the display the issue to fix it manually.
Ensure your keyboard & mouse can wake up your PC
Press Windows key + X and select device manager,
This will display a list of devices and peripherals connected to your computer,
Locate and expand keyboards, right-click on keyboard driver select properties,
switch to the Power Management tab at the top and Check the box for Allow this device to wake up the computer.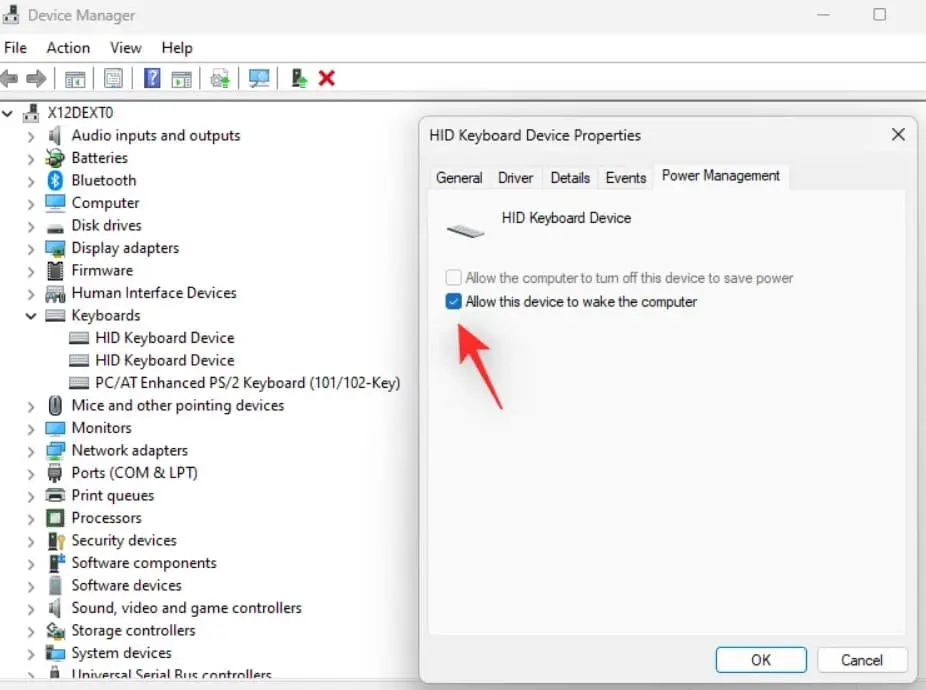 Note – if the option is already checked then uncheck it and click ok, Again open the keyboard device properties and re-enable Allow this device to wake up the computer.
Restart your PC for good measure now test with sleep your laptop.
change power plan settings
Press Windows key + R, type powercfg.cpl and click ok to open the power options window,
Click Change plan settings beside your current power plan, then click on Click Change advanced power settings.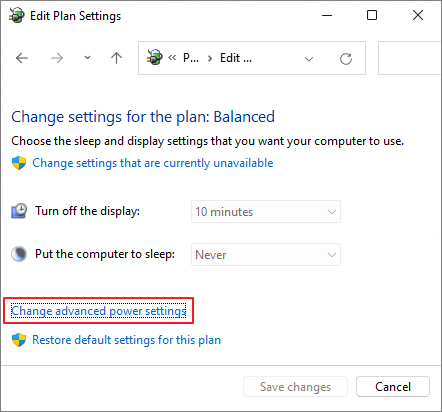 The power options popup window opens, locate and expands the sleep section then allows hybrid sleep,
Here change the Hybrid sleep to Off for when your PC is running battery and it is plugged in as well.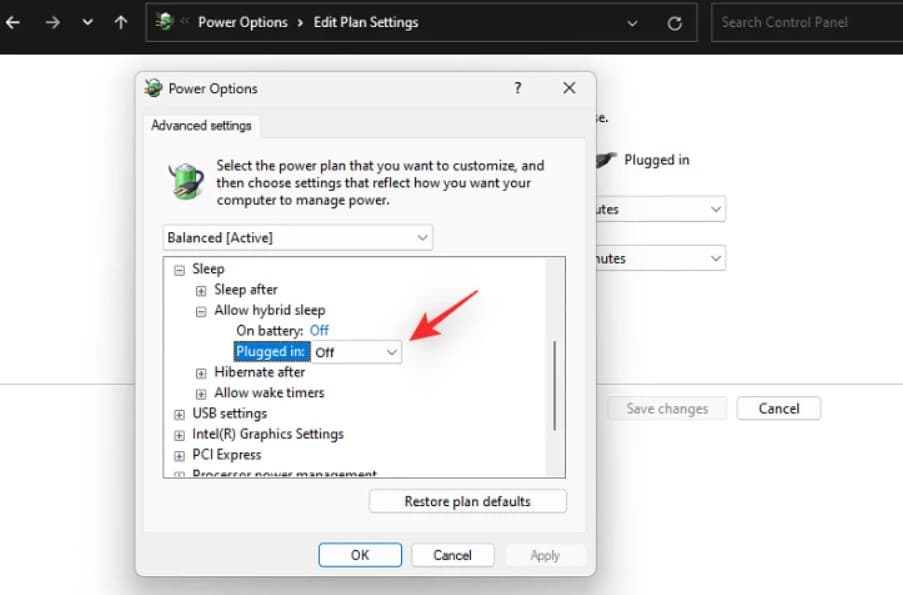 Now expand Allow wake timers and set On battery and Plugged into Disable using the respective drop-down menus.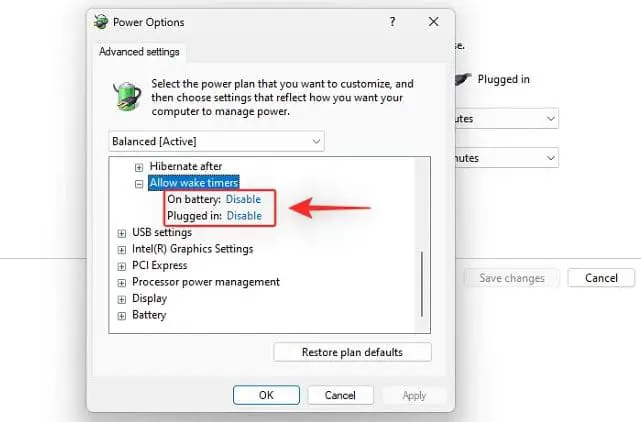 Try using Sleep on your PC again. If Hybrid sleep and wake timers were preventing your PC from waking up then the issue should now be fixed on your system.
Turn off Fast Startup
Windows fast startup feature was introduced to quick the reboot process but sometimes interferes with the sleep behavior of your laptop due to the power management of certain hardware components. Let's disable this option and check if this helps fix the problem.
Press Windows key + R, type powercfg.cpl and click ok to open power options,
Click Choose what the power buttons do on your left. then Click Change settings that are currently unavailable at the top.
Now uncheck the box for Turn on fast startup (recommended)  and click Save Changes.
Restart your PC now and try using Sleep again once it boots up.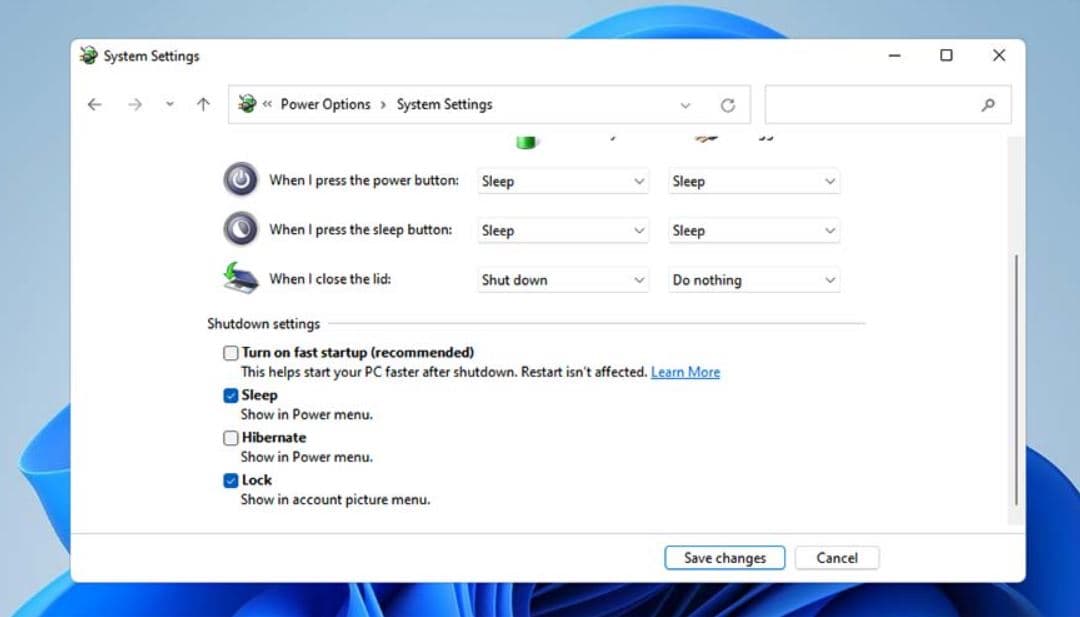 Install the latest Windows updates
Windows updates are essential to your computer's functioning. Installing the latest updates not only brings security improvements and enhances the system performance but also addresses previous problems as well
Press the Windows key + X and select settings
Go to Windows Update and hit the check for updates button,
If pending updates are there, allow them to download and install on your computer,
Once done reboot your PC to apply them.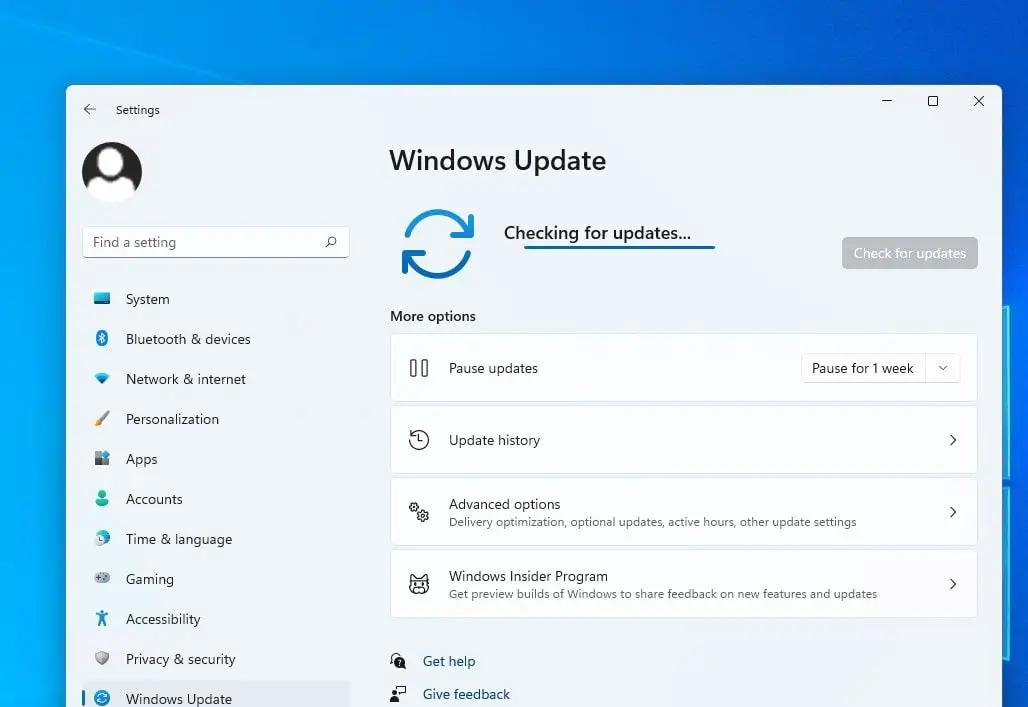 updating the graphics card driver
Device drivers are crucial things to check when you experience such problems, especially the display driver. Let's try to update or reinstall the Graphics driver that probably Troubleshoots problems waking the computer from sleep mode.
If you are experiencing a black screen after sleep problem on Windows 11, you need to update your graphics driver.
Press Windows key + X and select device manager,
Expand Display adapters, right-click on installed graphics adapter select update driver,
Click on search automatically for driver and follow the on-screen instructions to get the latest driver update installed.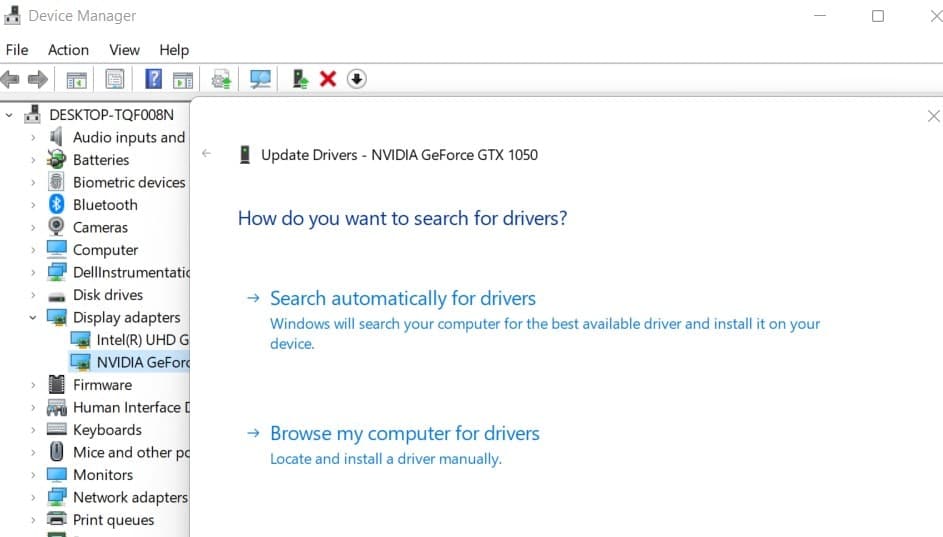 Similarly, update the keyboard driver as well.
Once done reboot your computer and check if the sleep mode problem is solved.
In addition, Clean Boot Windows 11 helps determine whether a background program is interfering and prevents the laptop wake up from sleep.
Sometimes corrupted system files are also the reason why the laptop won't turn on after sleep. We recommend you run a chkdsk command to check disk errors and SFC /scannow command on your system to scan and replace corrupted system files and fix the same.
Few users report create a new users account helps them fix the problem as well.
Also read: