After upgrade to Windows 10 22H2 update the Login Screen appears twice while sign in to the computer. Also, Some users report when they start the computer and sign in, the login screen may appear a second time, forcing the user to sign in again. And the issue occurred even when locking and unlocking the workstation.
A user at reddit.com wrote.
I use a PIN number to log on to my PC and since the windows 10 Update, I need to enter the number twice. After the first PIN entry, I'm back at the lock/login screen. Any ideas?
Also, some posts at the Microsoft Answers forum are mention this behavior. According to this MS Answers forum thread, this is a known issued in Windows 10 May Update.
How to Fix Login Screen appears twice in Windows 10
This is A window update bug, Or sometimes corrupted system files, Virus malware infection cause this Login Screen appears twice issue on windows 10. If you are also having this issue Here are some applicable solutions to get rid of the double login problem.
Disable "Use my sign in info to automatically" setting
Open the Start menu and select the Settings app icon.
On the Settings app click to Accounts to go to the Accounts page.
In the left-hand column of the next page, select Sign-in options.
Turn off "Use my sign in info to automatically finish setting up my device after an update or restart" under the Privacy setting.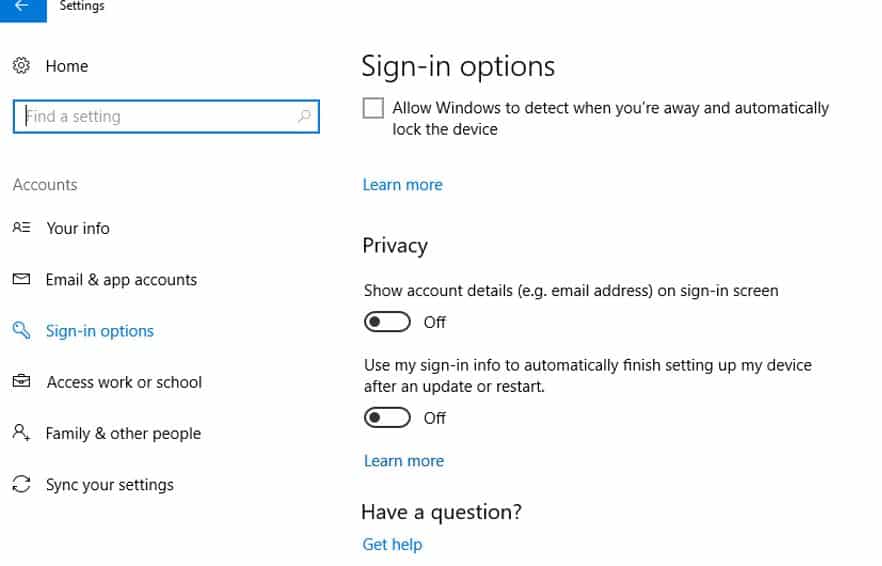 Afterward, the user login should work as usual by entering a password or a PIN only once.
Allow automatic login
If after Turn off "Use my sign in info to automatically finish setting up my device after an update or restart option still windows Ask password Twice while login then Allow user account to log in automatically by the following below.
Press Win + R, Type netplwiz.exe and hit enter key.
Here Un-check the option "Users must enter a username and password to use this computer".
When you click to apply this will ask for a password put the current windows user account password and OK, And Restart windows.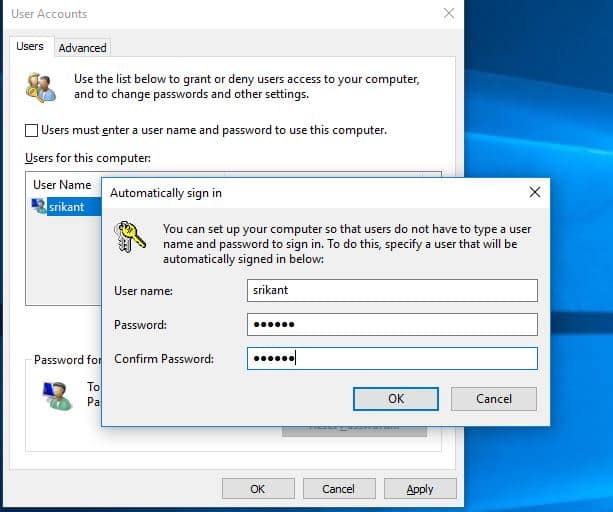 Again open user account dialogue box, this time again checkmark on Require a Login box. Restart the PC and check your issue is solved.
Remove duplicate usernames
Open the RUN Dialogue box from the Start Menu, and enter netplwiz.
If you found two different usernames with the same name
Remove one of the users and you will be fine with the issue.
Restart the windows and see if the issue is solved.
These are some most applicable solutions to fix Fix Login Screen appears twice in Windows 10. Face any difficulty, Or have any other solution to this issue, do let us know in the comment section below. Also Read