Have you noticed Microsoft edge not working or Edge browser not loading web pages correctly after Windows 11 Update? You're not alone. Many Windows users are reporting Microsoft Edge not opening for some other Microsoft Edge lagging or very slow to respond. There are multiple reasons why Microsoft Edge is slow on Windows 11, Browser cache, slow internet connection, Malicious edge extensions, or corrupted windows files are common. Here in this post, we have different solutions to apply to fix the problem and speed up your edge browser.
After upgraded to Windows 11 22H2, Microsoft Edge is no longer able to open clicking on the Edge button on the taskbar get no response. 
Microsoft Edge not working Windows 11
Microsoft Edge is very slow to respond web pages because you might have issues with the browser cache or internet connection speed. You might have dozens of extensions enabled that lead to slower Edge loading times. Edge browser is lagging on your Windows 11 PC due to the number of open tabs or the browser not updated for a long time. Again problems with system files or windows Pc infected with viruses or spyware eat up system resources and make the whole process slow. If you are also having problems with the edge browser, you can try the solutions below.
If you notice Microsoft edge won't open even after clicking a few times on the Edge button on the taskbar.
Open the task manager using Ctrl + Shift  + Esc,
Under the process tab, Check out all Microsoft Edge services and click on the End Task button at the bottom.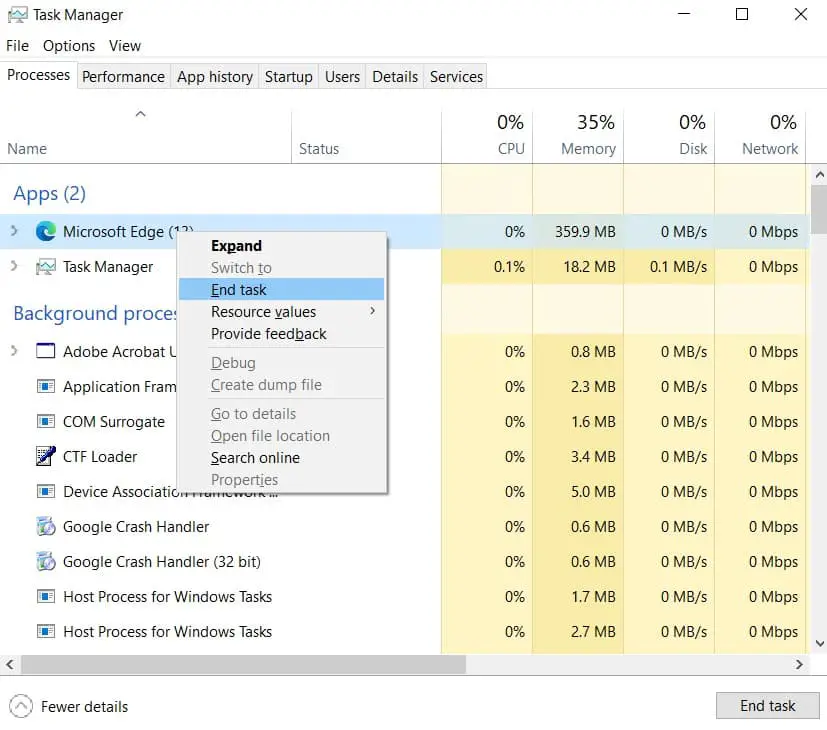 Install the Latest Windows Updates
Microsoft regularly releases cumulative updates with the latest bug fixes. Before applying any other solutions we recommend to check and make sure the latest Windows updates are installed on your system.
Press the Windows key + X and select settings
Navigate windows update and hit the check for updates button,
If windows are pending there allow them to download and install on your computer,
You need a stable internet connection to download windows updates from the Microsoft server,
Once done you need to reboot your computer to apply the changes.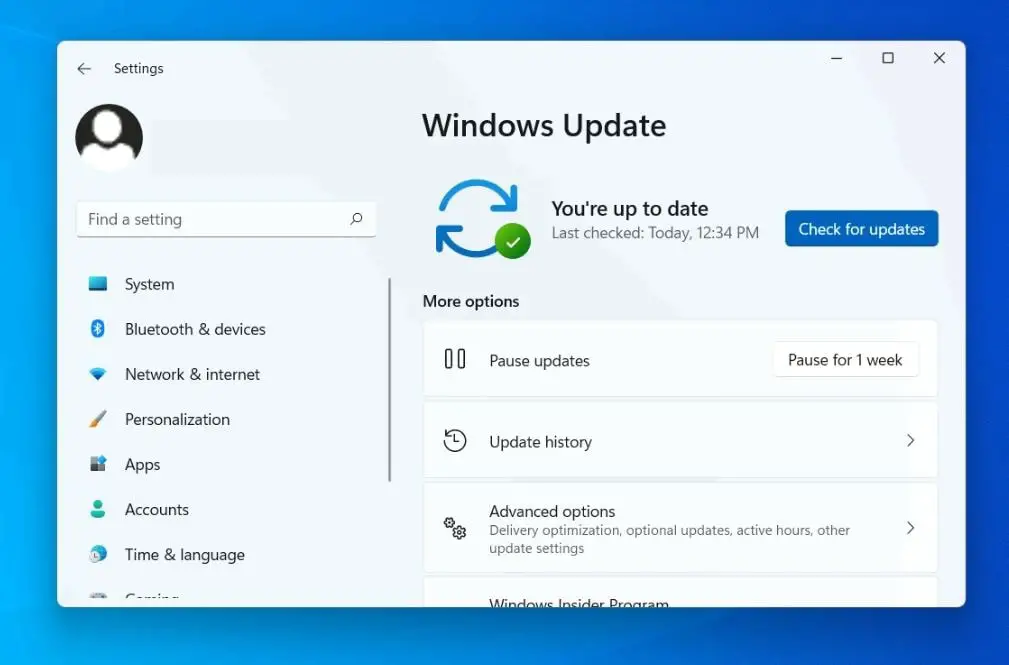 Update the Edge Browser
The Edge browser gets regular updates with new features and security enhancements that not only fix the problem with the browser but also optimize edge browser speed on windows 11.
An outdated Microsoft Edge build can lead to a slow browsing experience on Windows 11. 
Open the Microsoft Edge browser
Click the three-dot menu found on the right side of the screen and select settings,
Select About Microsoft Edge from the left-side navigation Or you can type edge://settings/help in the address bar and press enter key
This will automatically check and install any available updates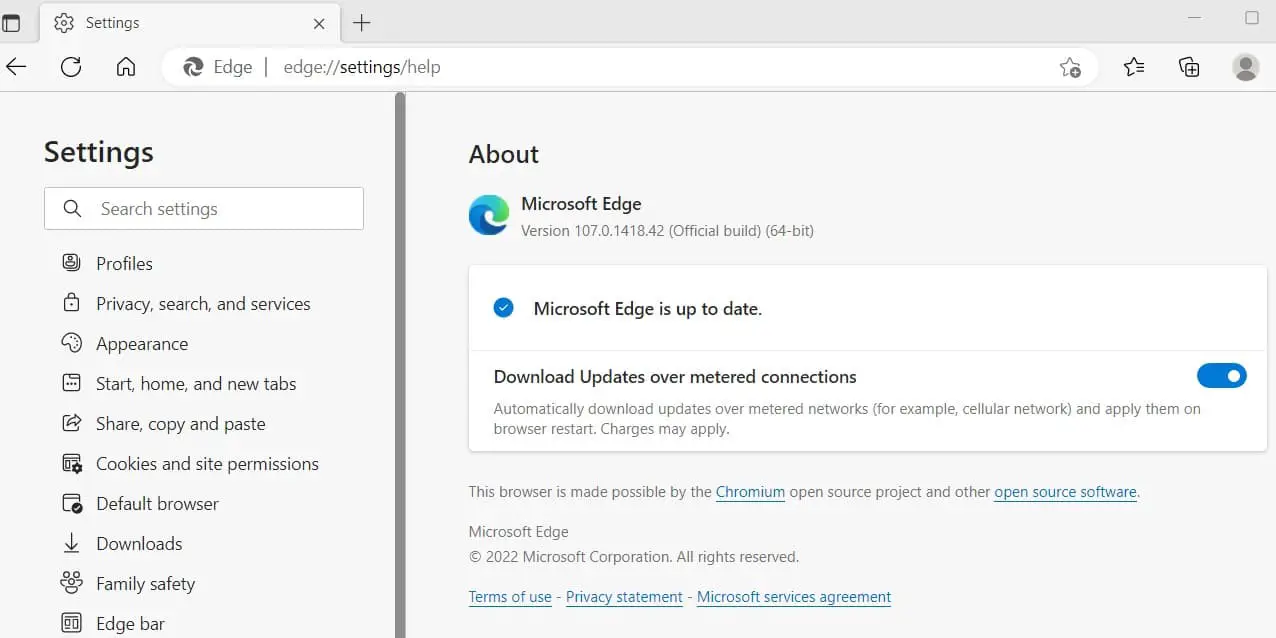 Delete Cached Files and Browse History
Since you experience Microsoft Edge not working properly, and browser crashes, there might be chances that your browser history is corrupted. Or edge browser chunk with cache files, Let's clear the browser cache, and history that probably fix the problem.
Cache and Cookies make the browsing experience faster but If the browser has a lot of them, it can affect its speed
Open the Edge browser and press shift + Ctrl + Del
The Clear browsing data window opens, here select the time range all time
check marks on all options that include browsing history, cookies, cache, download history and more.
And finally, click on clear now to fresh the browser.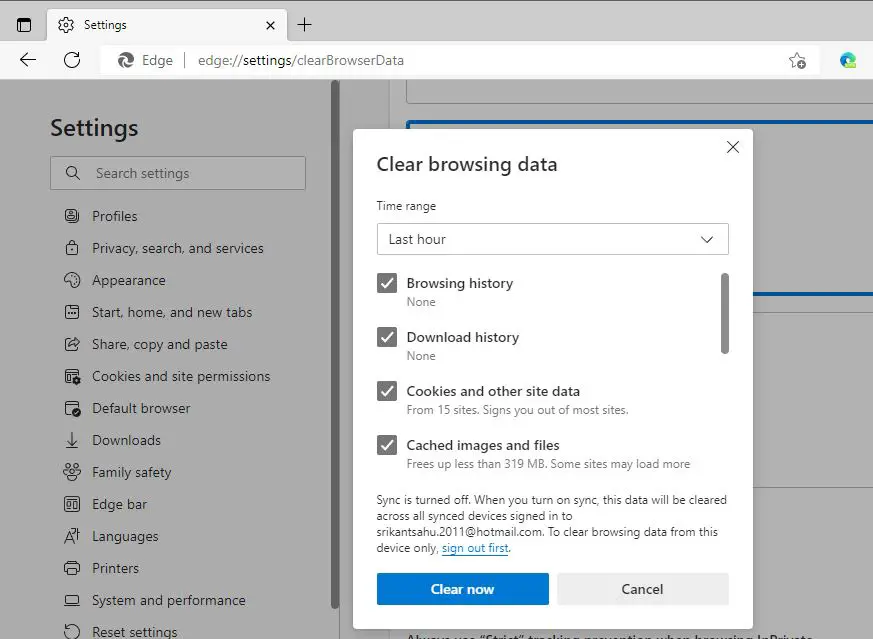 Switch to balanced tracking prevention
If you have enabled Strict tracking prevention it blocks most trackers from all sites but due to this you may experience edge web page loading time is slow. Let's go back to the Balanced approach for a smooth browsing experience.
Open the Edge browser and navigate settings,
Click on Select Privacy, search, and service or type edge://settings/privacy in the address bar then press enter key,
Here Select the recommended Balanced option to prevent tracking.
Remove edge extensions
The latest edge is chromium based and supports chrome extensions that extend the function for the browsing experience. But if you have dozen of or malicious extensions installed or enabled that may slow the Microsoft Edge browser. Let's disable or remove all extensions except for the password manager and check if the Edge browser is faster now.
Open the Edge browser type edge://extensions/ and press enter key
This will display all installed and enabled extensions list
Toggle off the button next to the extension to disable it.
Also, you have remove option to completely delete the extension from the edge browser.
Repair Microsoft Edge
If the Microsoft Edge browser fails to launch when you try to open it, or it could crash immediately after opening. Repairing the edge browser is one of the best ways to fix different problems with the edge browser. Repair the edge browser also clears minor glitches or replaces broken, damaged, or missing files that might slow down the Edge browser performance.
Right-click on the windows 11 start menu select installed apps,
Scroll down to locate Microsoft Edge, you can search it as well,
Next to Microsoft edge click on three dots on the right Then, click on Modify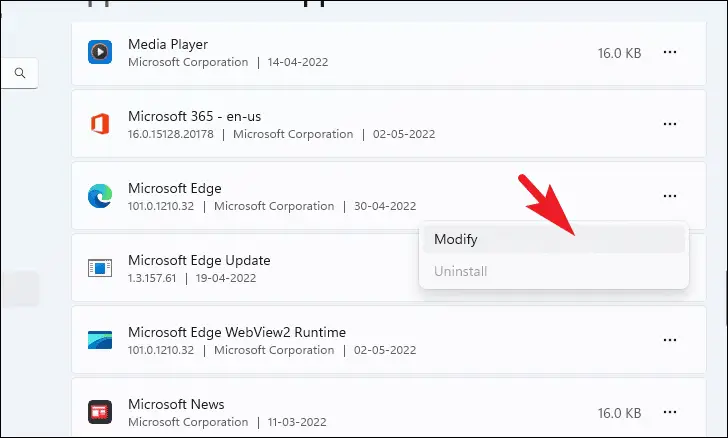 Note: Edge is the default browser for windows 11 and you can't uninstall it.
Repair Microsoft edge screen opens, click on Repair to begin the process
This process almost reinstall the edge browser on windows 11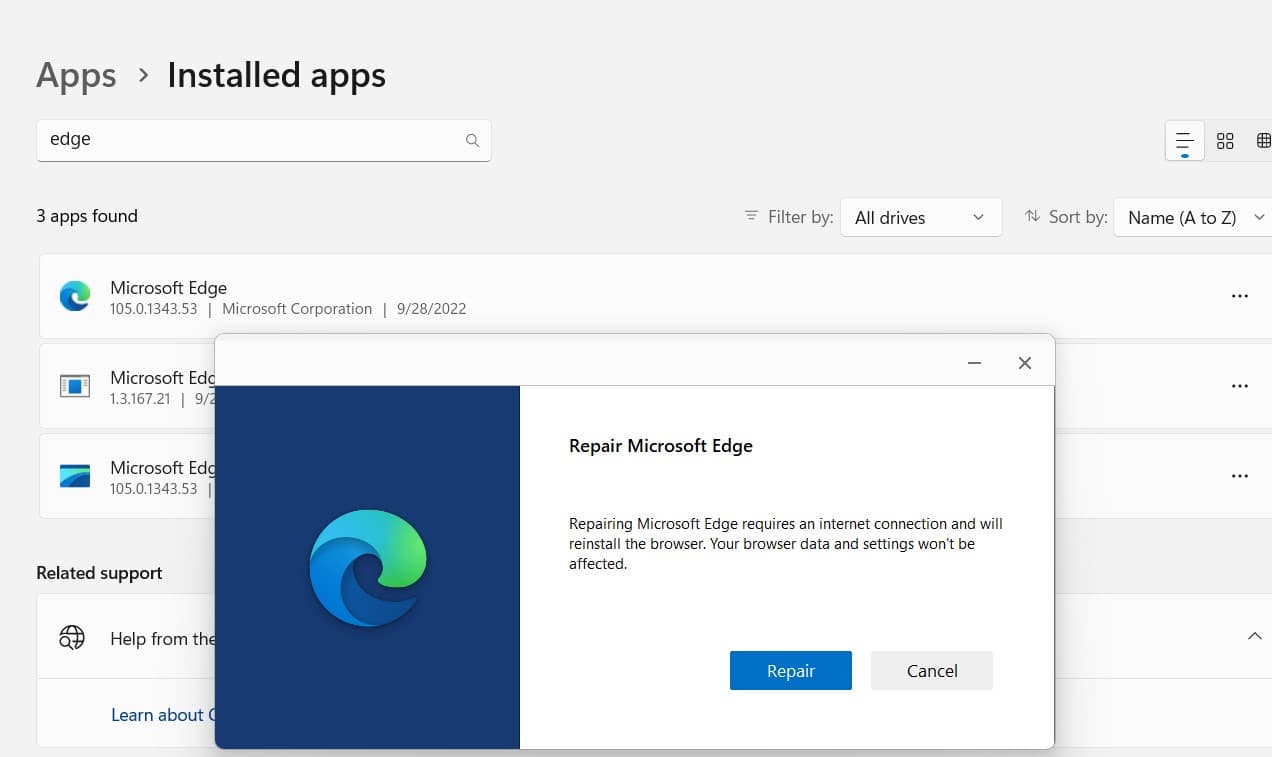 Reset Edge Settings
If none above solutions fix the problem still Microsoft edge is slow or not responding its time to Reset the browser to bring it back to the default settings. This will reset the startup page, new tab page, and search engine settings, also clear temporary data like cache and cookies, and disable extensions. But your favorites, history, and saved passwords will not be cleared.
Open Edge browser then navigate settings,
Click on Reset Settings and tap on Restore settings to their default values.
when the confirm dialog box opens, click on Reset to confirm the deletion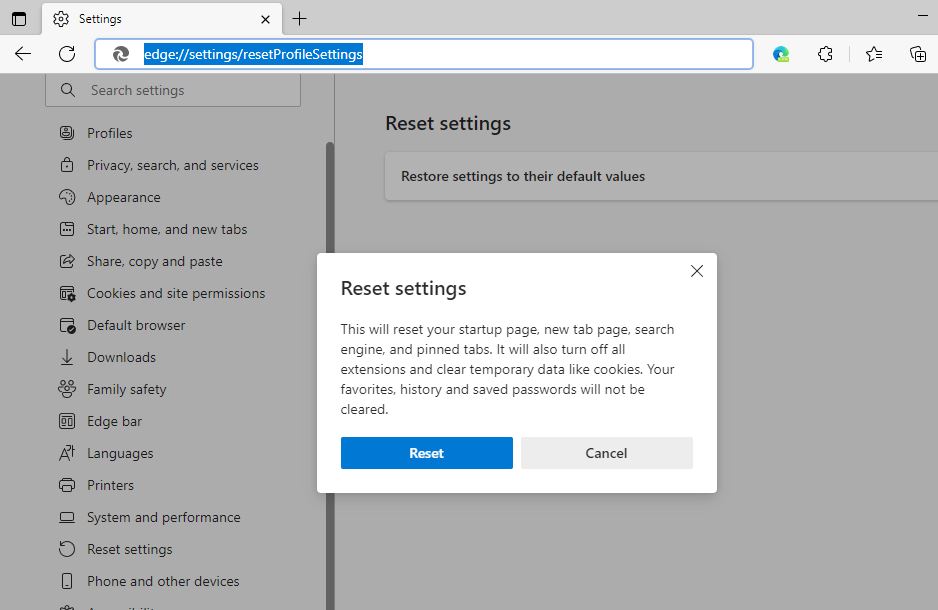 Run the SFC scan
As discussed before corrupted system files also cause Windows 11 apps not to perform properly. Run the Microsoft Windows Resource Checker tool, also known as "System File Checker" or "sfc". This tool scans and verifies the integrity of all protected system files and replaces incorrect versions with correct versions.
Open the command prompt as administrator,
Type sfc /scannow and then press Enter to execute the command
Wait until the process is completes. This usually doesn't take longer than 20 minutes with a regular hard disk and takes much shorter when you have a fast SSD drive.
Restart Windows Once the process 100% completed
Check to see if the issue is resolved.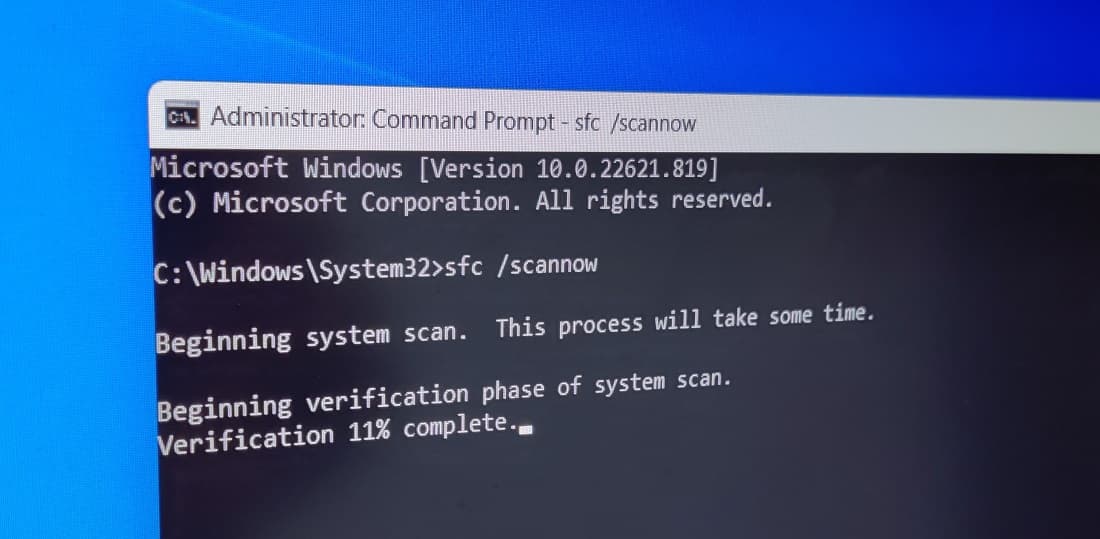 Create A New User Account and check
Sometimes creating a new user account can fix this problem. So try to create a new user account and open Edge Browser check you may not face any issues.
To create a new user account on Windows 11
Open the command prompt as an administrative privilege then type the command below
net user [username] [password] /add and press enter key.
Example: net user windows101tricks P@$$word / add
When the command executes you will get a message the command was completed successfully.
Now exit the command prompts logoff from the current user login and log in to the newly created user account.
Start Edge Web Browser and check it worked for you or not.
Did these solutions help to fix Microsoft edge browser problems on Windows 11? Let us know on the comments below.
Also, Read