Using Miracast Technology you can easily mirror the screen of a device such as a windows 10 PC to a TV wirelessly. It's like HDMI over Wifi where HDMI enables mirror Windows 10 PC to TV through a Wired connection but Miracast enables mirror device screen Such as PC to TV Wirelessly. But sometimes you might see Windows 10 screen mirroring function not working after the windows update. Or display an error message "The device doesn't support Miracast, so you can't project it wirelessly" while setup Miracast on windows 10.
Miracast not working on Windows 10 after Windows Update, while tried connecting it would connect for a second screen flashes then disconnects. (User reported on microsoft support)
Here this post explains What is Miracast? How to check your Windows 10 PC Supports Miracast or not? What to do if "Your PC Doesn't Support Miracast".
What is Miracast Windows 10?
Miracast is a standard wireless technology, that allows mirror your computer screen (such as laptops, tablets, or smartphones) to a TV Screen, monitor, or projector. It's basically described as "HDMI over Wi-Fi" introduced in 2012 by Wi-Fi Alliance to replace the cable from the device to the display. Miracast allows sending up to 1080p HD video (H.264 codec) and 5.1 surround sound. And many users use Miracast for presenting slide shows, playing games, or watching movies on a large TV screen.
Check your Windows 10 PC Supports Miracast
If your windows 10 device doesn't support Miracast, it will not work at all. To check whether your PC supports Miracast:
Press Windows key + R, type dxdiag, and click on ok
This will open the DirectX Diagnostics tool, Let the tool finish collect all the information about your computer,
Now click on the Save All Information button and then save the DxDiag.txt file on your desktop.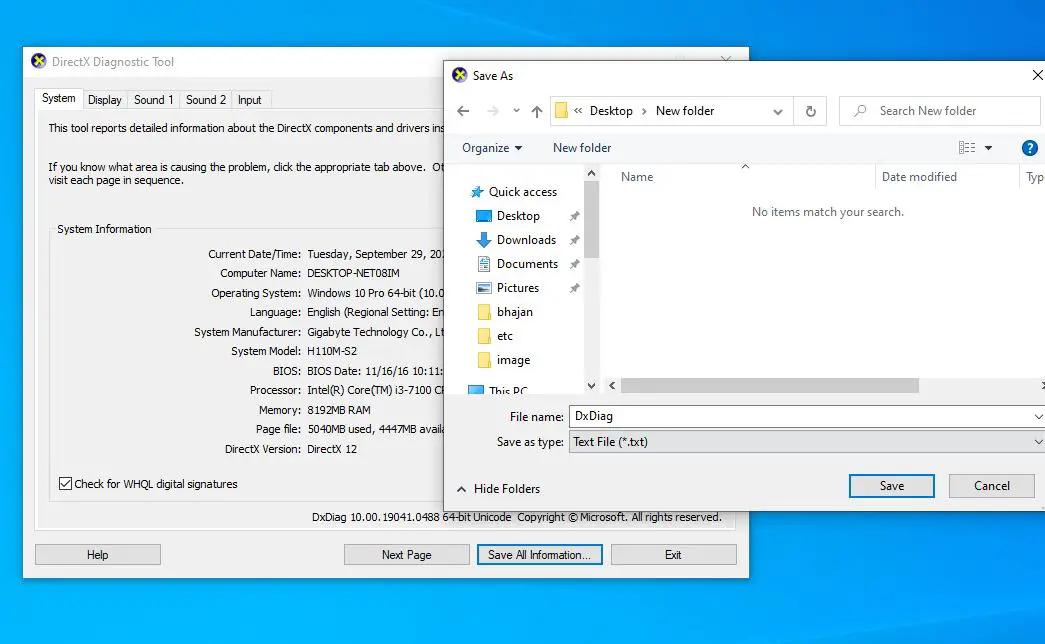 Open the DxDiag.txt in notepad that is saved on your desktop, and scroll down to find Miracast status.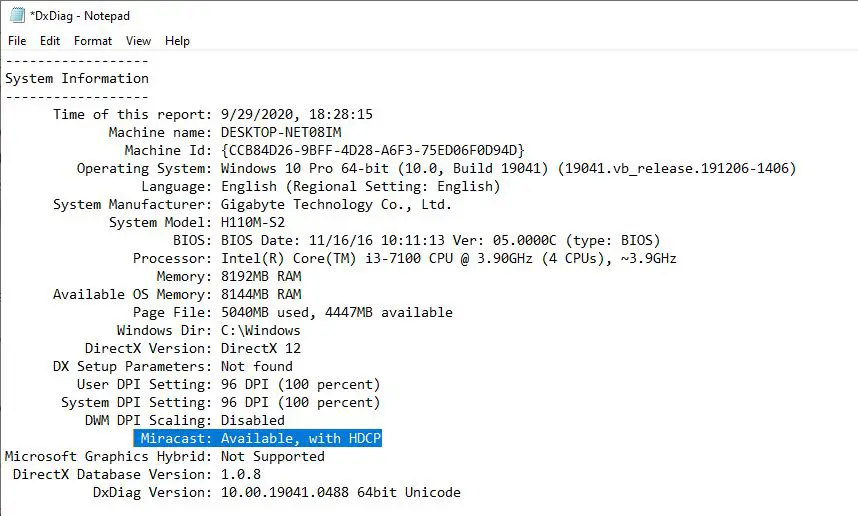 If the Miracast status is Available, with HDCP But still Miracast Not Working or displays error "The device doesn't support Miracast, so you can't project it wirelessly" follow the solutions listed below to fix the problem.
If it says Miracast: Available, no HDCP it means your device is not Miracast compatible.
Well If the status is Not Available or Not Supported, buy a Miracast adapter such as a Microsoft Wireless Display adapter, plug it into your computer that helps you solve this problem and project videos, photos, and apps to TV now.
How to set up and use Miracast on Windows 10?
Well if your windows 10 laptop supports Miracast, follow the steps below to set up Miracast.
First Turn on your TV that comes with built-in Miracast supported or Connect an external Microsoft Wireless Display adapter to its HDMI port.
Now on your Windows 10 PC Press the Windows key + I to open settings,
Click on  Devices -> Bluetooth & other Devices
Click on 'Add Bluetooth or other devices' then wireless display or dock
Wait for the adapter to appear on the list click on it to connect.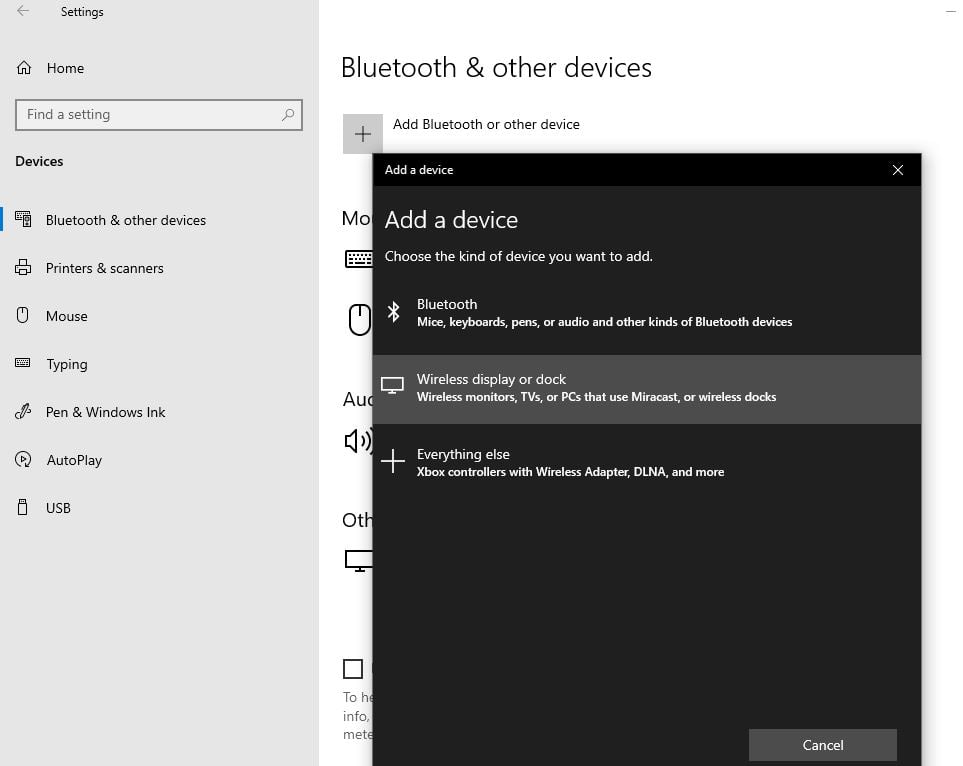 When the device is connected, you can configure the displays by pressing Windows Key + P.
Miracast not working on Windows 10?
Here is how to fix Miracast not supported on this device issue in windows 10.
Make sure your windows 10 PC and Display screen (TV, projector) are connected on the same network (It's important for it to work)
Check and verify your network card is compatible with Miracast
To do this open PowerShell as administrator,
Type command Get – netadapter | select Name, ndisversion and press enter key,
Here check and make sure Ndisversion should be above 6.30 for your Wireless card to support Miracast.
Try to update the Wireless driver for the card if it is below 6.30.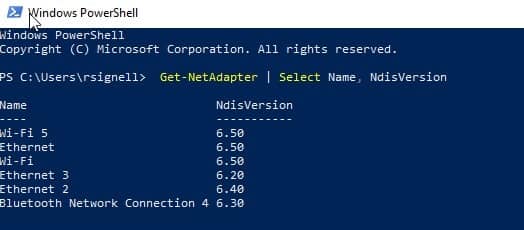 Re-connect the Computer and the Display
On your PC, go to Settings > Devices.
On the right pane, find the display and select it and choose Remove device.
After a while, add this device again from Settings > Devices > Add Bluetooth and other devices > Wireless display or dock > select your external display such as TV.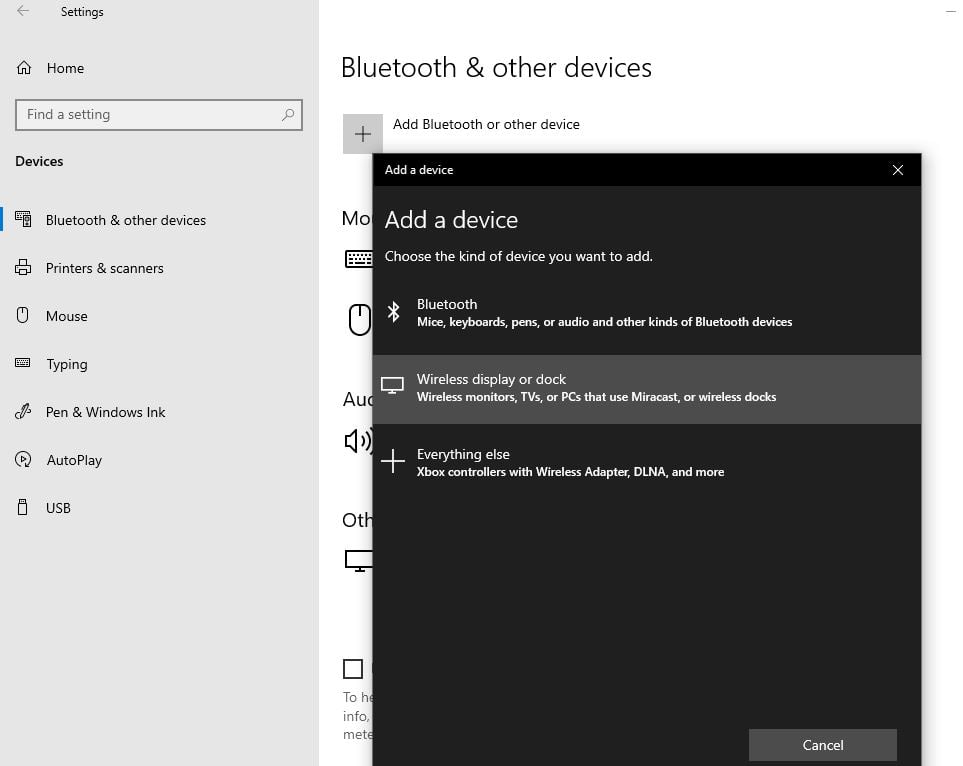 Change Screen Resolution
Again changing a screen resolution may help resolve this issue.
On your computer, go to Start > Settings > System.
Use a different resolution and see if the problem is improved.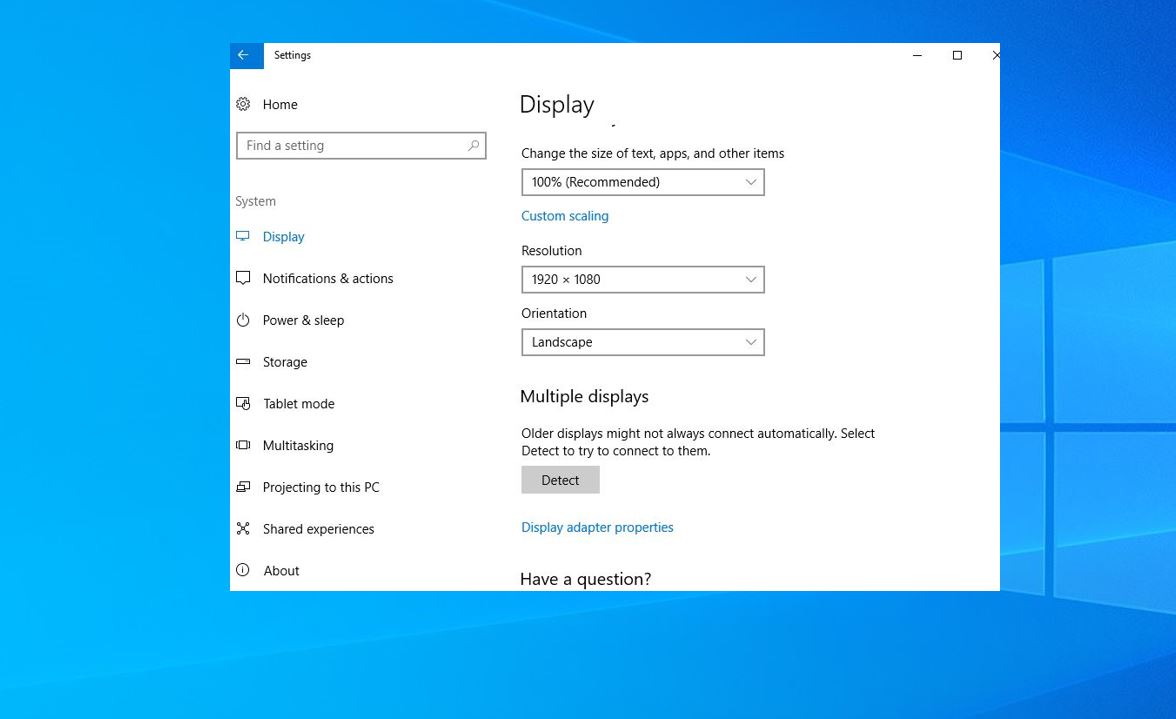 Reinstall Wireless Network Adapter Driver
Wireless Network driver compatibility issues also cause failure to connect the mirror device or result from second screen flashes then disconnects. Try reinstalling the wireless network adapter driver.
Press Windows key + X and select device manager,
Expand network adapters, Right-click on the network select uninstall the device,
Wait a few minutes, Click on the action, on device manager, and select scan for hardware change.
If your Miracast stops working after the Windows update, you can try updating graphics drivers manually to solve this problem.
Still need help we recommend, consult the respective manufacturer and ask for a solid solution to the problem.
Also read: