Although there are more video editors on the market than there ever have been before, not many are in the sweet spot of being both easy to use and having the sort of professional features needed to make a stunning movie. In this review, we look into the full list of features of Movavi Video Editor. What makes this such a good option for both Mac and Windows users? At the top end of the market, software such as Adobe Premiere Pro and Final Cut Pro are known to be industry-standard products, and they are used in many professional studios. However, most of us don't need this level of functionality and may find it confusing. For Mac users, iMovie is a decent choice, but it only works on Apple's OS, meaning many are looking for an iMovie alternative for Windows, too.
A lot of the free video editing software options are incredibly limited too, so does Movavi manage to provide you with functionality, value, and quality?
Features of Movavi Video Editor
So, let's get into the features of Movavi, and whether or not it is the ideal option for your video editing needs. Whether you're looking to become the next top YouTuber, you need to edit a corporate film, or you are making a feature film, this video editor has features that can help.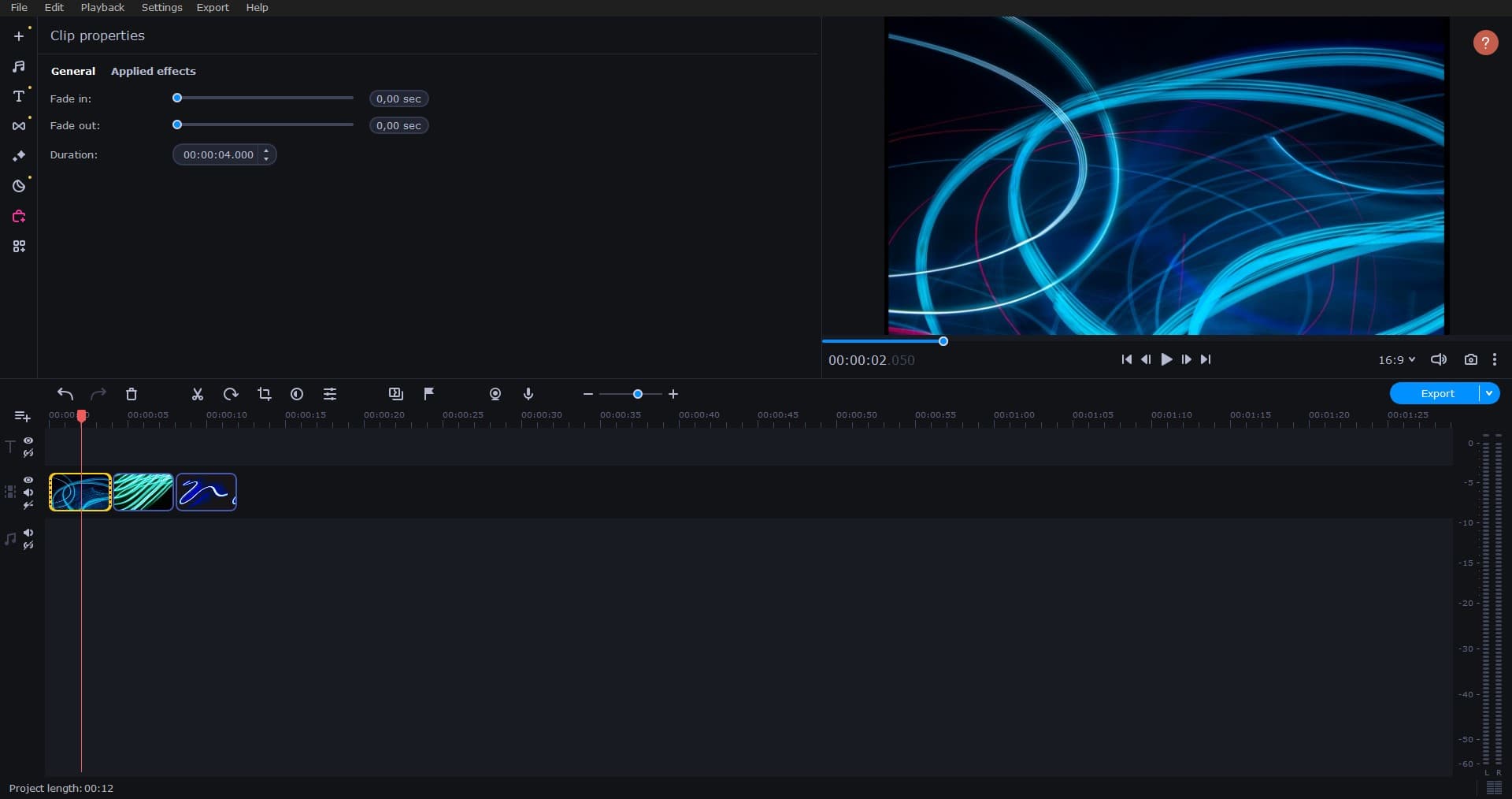 Works on Multiple Platforms
You know you can't download iMovie for Windows, nor can you use Final Cut Pro, which is also Mac exclusive. Fortunately, Movavi Video Editor is not so restrictive, and this means Windows users can enjoy all of the different features of the software.
The software is also not overly intensive and doesn't demand that you have a supercomputer to run it. A decent Windows PC with a modern OS will be enough to start making edits.
The minimum configuration for Windows is a Dual-core Intel, AMD or compatible processor, with 1 GHz of power. You'll also need at least 2 GB of RAM and a machine running Windows 7/8/10 with all the latest patches.
Powerful Editing Software, Simple Operation
A lot of the best video editing software options are very difficult to run and can also be tough to get to grips with.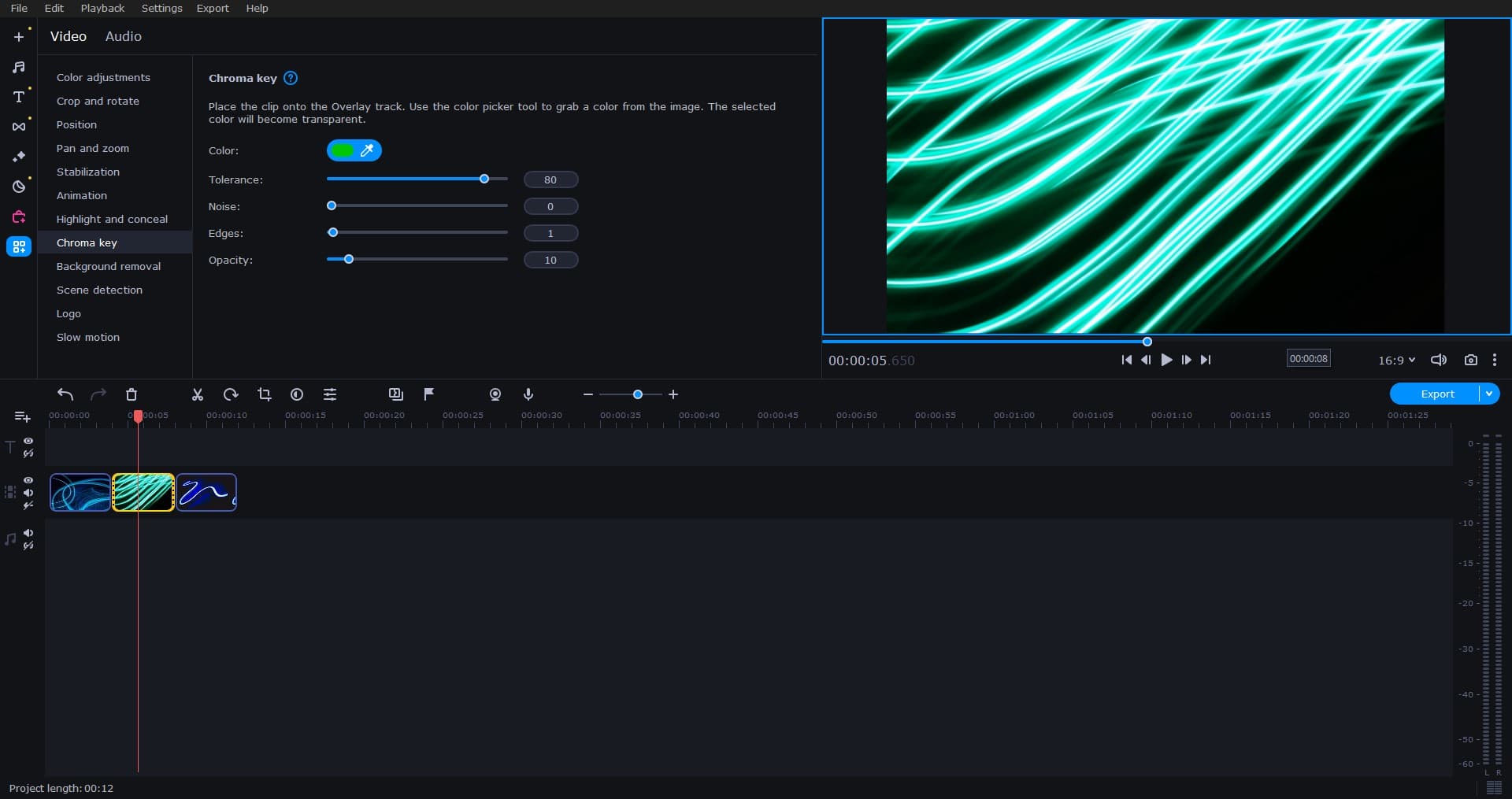 With Movavi Video Editor, you get a lot of powerful features that are intuitive to use. As well as audio correction and noise removal on the audio side of things, you also get the benefits of some professional video features. For example:
Crop and rotate makes it easy to move and alter footage, and crop in tighter, perfecting the footage you have shot or getting rid of things you don't want around the side of the frame.
Stabilization can help to make a shaky video appear much more smooth and stable, so if you have taken footage by hand, this feature could be a huge benefit.
A clever AI-powered motion tracking feature means you can tag things in an image, and that effects like stickers and blur can follow an object.
Chroma key means you can also take advantage of blue screen and green screen technologies.
Slow motion allows you to take HD footage and slow it down for effect or to analyze it in more detail.
On top of all of this, you can add filters and transitions and many different titles, stickers, and LUTs. Whether your video needs to be professional and serious or you are just making something funny for TikTok or YouTube, Movavi Video Editor has the perfect set of features.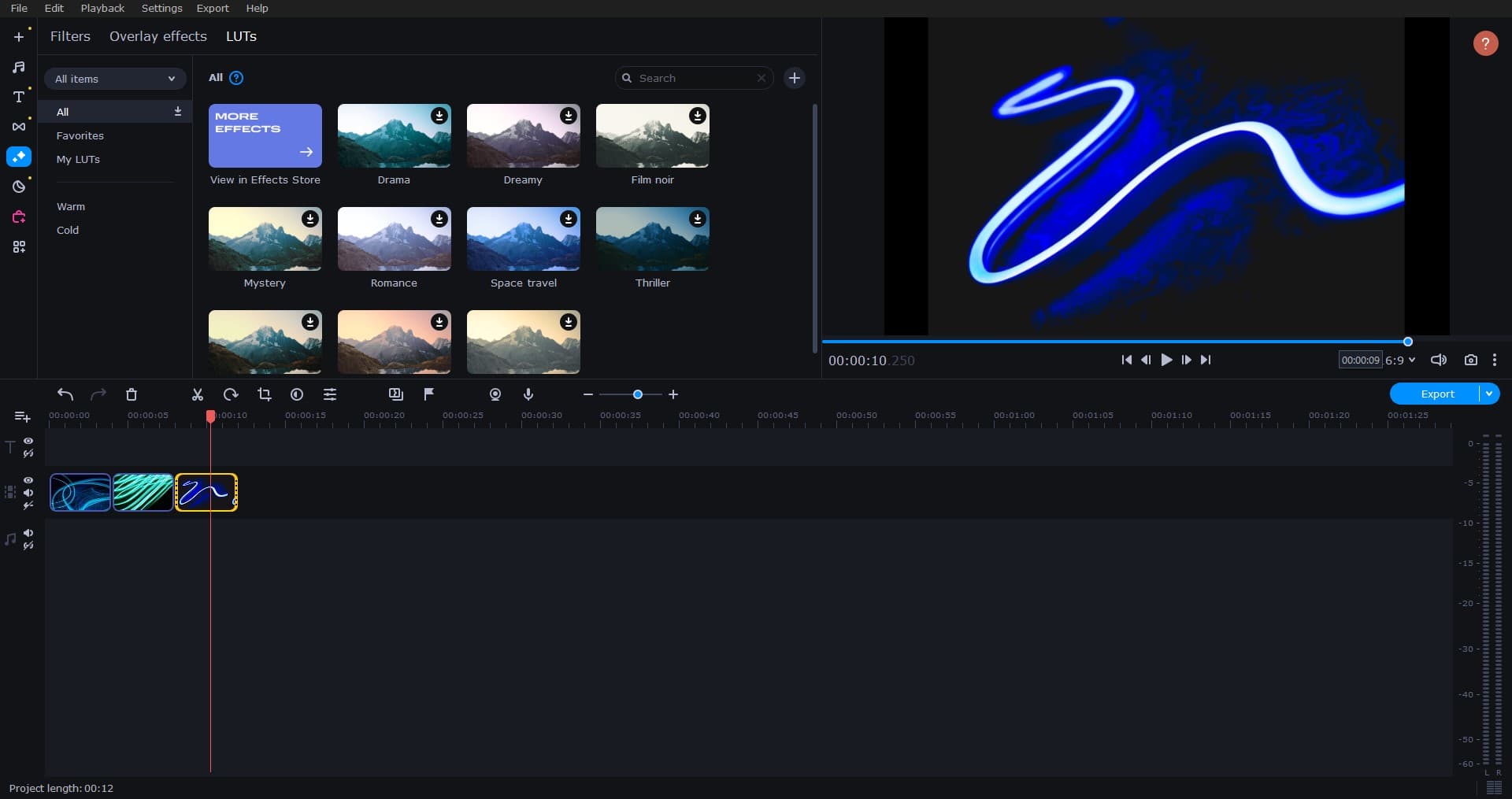 It can handle up to 99 different tracks of video footage, and powerful audio editing means you can add a soundtrack or other sound effects.
Simple Sharing and Export
It is incredibly annoying when your software does what you want it to, but does not allow you to export in the formats you want. Luckily, Movavi Video Editor lets you export to a wide range of files, including all of the industry-standard video files like MP4, MOV, and AVI.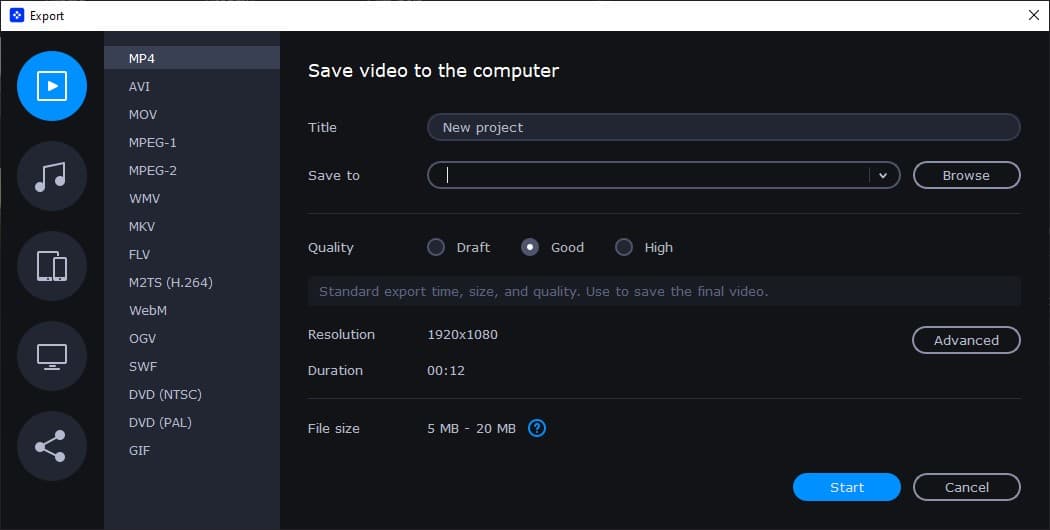 There are also settings to optimize perfectly for your device and to upload to TikTok, YouTube, or other video sharing sites easily without leaving the software.
Benefits of Movavi Video Editor
So, you've seen the features that the software has to offer, but what are some of the other benefits and plus points?
A free trial. Though the trial has some limits such as adding a watermark, it is ideal to download the software and see if it works for you. Does it have the features you need, and is it worth paying for the full version? You can evaluate for seven days.
Excellent support via a huge knowledge base. It is easy to find out how to use the software if you are uncertain about anything.
Regular updates. Movavi regularly updates the software with new and modern features to iron out any bugs.
Affordable software. This is a great option if you are looking for an affordable way to get your hands on professional editing software. With such a low cost ($74.95 for a lifetime license) it doesn't break the bank. Some other pro editing software is hundreds and hundreds of dollars to buy a license for.
Summary
This software can be the ideal solution for those who want plenty of power and advanced features such as motion tracking and stabilization but don't want to pay a huge amount. It is a Windows-compatible alternative to iMovie but has more features than Apple's free video editor. Of course, Movavi Video Editor does have some limitations when it comes to their trial, but it is still a good idea to download the seven-day trial so that you can try out all of these features for yourself.
Also read: