While browsing web pages you may notice plenty of sites have embedded Videos in them. And this will set to start playing automatically when a web page is loaded or the video is scrolled over. This can range from being perfectly acceptable to some to very annoying to others. The user looks for options on how to get this annoying Auto-playing sound, Videos etc. For those users, Google has released a new version of its Chrome Internet browser which lets users permanently mute websites that annoying auto-playing videos. If you want to disable Video Ads Autoplay you can use AdLock This ad blocker mercilessly removes all advertisements, fights trackers and malware hard, secures personal data from tricky scammers, and even more.
"Available on Windows, Mac and Linux, the new version of  Chrome 64 lets you permanently mute websites that autoplay videos". This will permanently mute any audio-video on the web page, meaning users can happily navigate back to the page and not have to re-mute it. If you do fancy getting the audio back, it's just a simple case of right-clicking on the tab again in the Chrome browser and then unmute the site.
Previously you could avoid it (mute annoying auto-playing videos) by tweaking internal browser settings or using a browser extension. But with this latest Chrome 64 update, it's easier than ever to mute a site for good.
Google has also added a few other bits to Chrome 64 including a suite of security fixes, notably to defend against the Meltdown and Spectre bugs.
Also, Chrome will soon gain a Google-built ad blocker that will automatically prevent several "annoying" and "intrusive" types of ads from appearing online.
Again with this new build Google adding HDR support to Chrome 64 for Windows users. Which will require a PC with the windows 10 Update, an HDR compatible monitor, and a graphics card. This latest version of Chrome also protects Mac and Windows users against the Meltdown and Spectre vulnerabilities. Google is following other browsers by disabling the SharedArrayBuffer feature to mitigate the attacks.
Mute annoying auto-playing videos in Google Chrome
Note: Your Chrome browser must be updated to Version 64.0.3282.119 to avail of this feature. Or you can manually check and install the latest Chrome version from settings -> About Chrome -> check the installed version. Or you can manually download and install the latest Chrome version from here.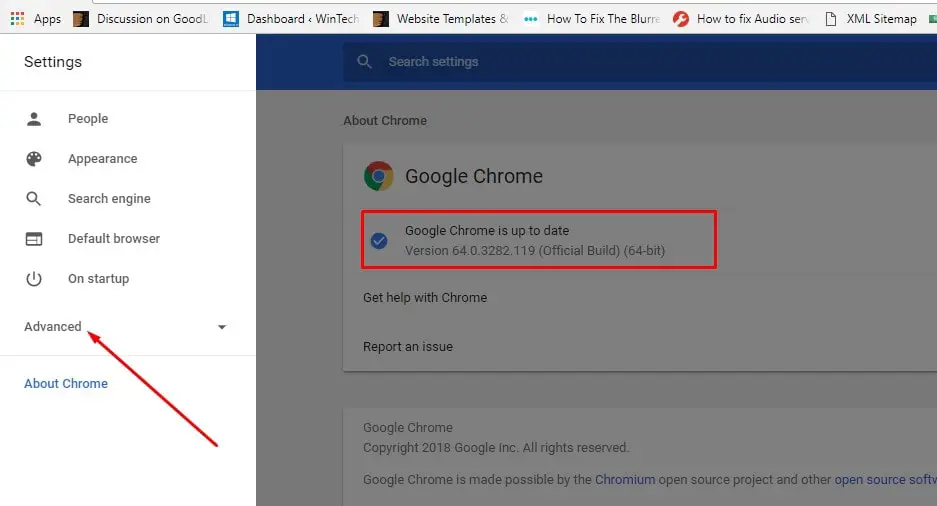 To mute annoying auto-playing videos or sound on Google Chrome. Simply open Chrome browser and open a site which having annoying auto-playing sounds, and videos. Or, just look for a small speaker icon on the tab. Then, right-click on the tab and choose "Mute Site" from the menu. Also, it works for pinned tabs, simply Right-click the pinned tab with the speaker icon and then select to mute or unmute it.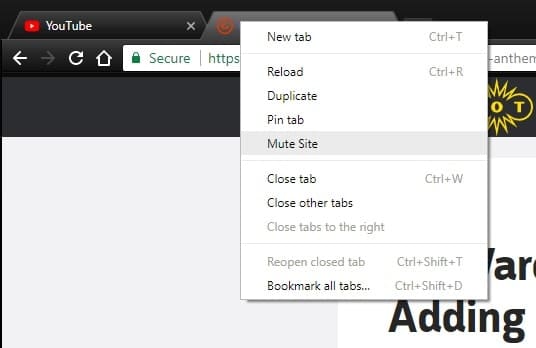 You can also mute sites permanently on a case by case basis. Right-click the "Secure" section to the left on the URL bar and check the "Always block on this site" option. This is perfect for the biggest offenders and you don't need to worry about muting the site each time you visit it.
Once the website is muted, it will not automatically play videos with sound again until you unmute it. Chrome 64 is also confronting the issue of cleverly disguised links and popups. The browser will prevent sites from tricking you into opening new windows or tabs by making links to third-party websites look like something else.