A VPN or Virtual Private Network creates a secure and private connection over the internet. It encrypts internet traffic and Hide your IP address so you can browse the internet completely anonymously. Also, VPN services used to bypass Geo-restrictions and access streaming services or websites are blocked by Gov or Internet service providers. If you are looking for a VPN service provider to connect to the internet securely and anonymously that offer great security feature, strong encryption, a no-logging policy, and fast connection speeds NordVPN offers make it a top choice.
The company was established in 2012, is based in Panama and NordVPN is known for its excellent security feature and large server network. It also uses military-grade encryption to protect user data and has a strict no-logging policy, The service provider has over 5500 servers in 60 countries and provides users with plenty of options to choose from. Here in this article, we will take an in-depth look at NordVPN its features, and its pros and cons. Why did you choose NordVPN and what makes it better than other VPN service providers?
NordVPN special discount, Get up to 65% off the 2-year plan + 3 months extra $3.79/month
Why choose NordVPN?
NordVPN is one of the most popular Virtual Private Network (VPN) service providers in 2023, its well known for its excellent security features and user-friendly interface. The NordVPN service provider is based in Panama and has been around since 2012, has the largest server network with over 5,500 servers in 60 countries. It also offers a range of security features that make it a popular choice for many users. Some important features include military-grade encryption ensures that all user data is protected from hackers and other malicious third parties. kill switch that automatically stops all internet traffic if the VPN connection is lost. Double VPN that routes your connection through two servers for increased security. NordVPN claims that its website has a strict no-logging policy, which means that user data is not stored on the company's servers.
NordVPN hides IP addresses and encrypt your internet traffic, making it all but impossible for snoops to know what sites you've been visiting
How does NordVPN work?
A VPN or Virtual private network creates a secure and private connection between the user device and one of NordVPN's servers. When you connect to NordVPN, all the internet traffic is routed through VPNs encrypted tunnel that hides IP address and encrypts all data to prevent unauthorized access. NordVPN also enables to access and view Geo-restricted content regardless of your location. Additionally, NordVPN offers advanced features such as Double VPN, Onion Over VPN, and CyberSec, which provide additional layers of security and privacy.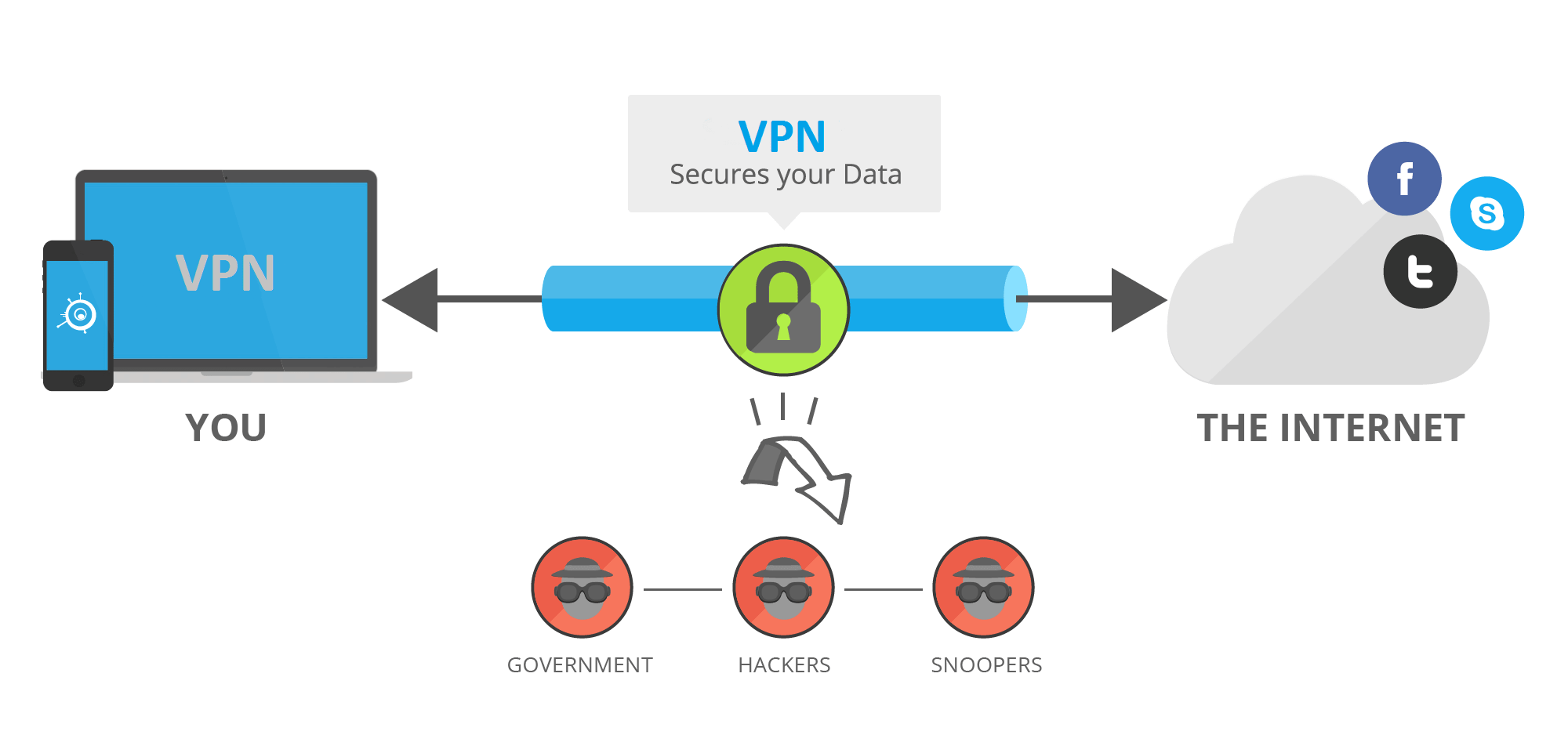 NordVPN features
NordVPN is one of the fastest and most secure VPN service providers in the market with market-leading encryption and secure tunneling protocols to ensure your data is safe. It offers different features that make it the market leader in the VPN industry. The service allows you to connect to up to six devices, and you can use it on Windows, macOS, Linux, Android and iOS.
The company also offers the service as a browser extension for Google Chrome, Mozilla Firefox, and Microsoft Edge, and as apps for Android and iOS devices.
Encryption
The main purpose of using a VPN is a secure and private internet connection and its done by encrypting all the traffic between the user's device and the VPN server. Here NordVPN offers the market leader encryption technology that helps to protect user privacy and prevent unauthorized access to their internet activity. NordVPN uses Advanced Encryption Standard (AES) encryption standard with 256-bit keys, which is considered state-of-the-art at the time of writing.
Protocol
When we connect to the VPN service all data is transferred between the VPN server and your device using Tunneling protocols. And NordVPN utilizes three different internet security protocols OpenVPN, IKEv2/IPsec, and WireGuard protocol.
OpenVPN (UDP/TCP) is an open-source VPN protocol, used by many VPN service providers. It's secure and works on multiple platforms. UDP connections are faster, but easily blocked. TCP is slower, but more resilient against obstacles like the Chinese Firewall.
IKEv2/IPsec Its best for mobile devices. It's much less CPU intensive, and excellent in establishing a reconnection,
WireGuard (NordLynx) It nordVPNs custom take on next-gen WireGuard VPN technology with superior options for both speed and security. It's available for NordVPN clients only.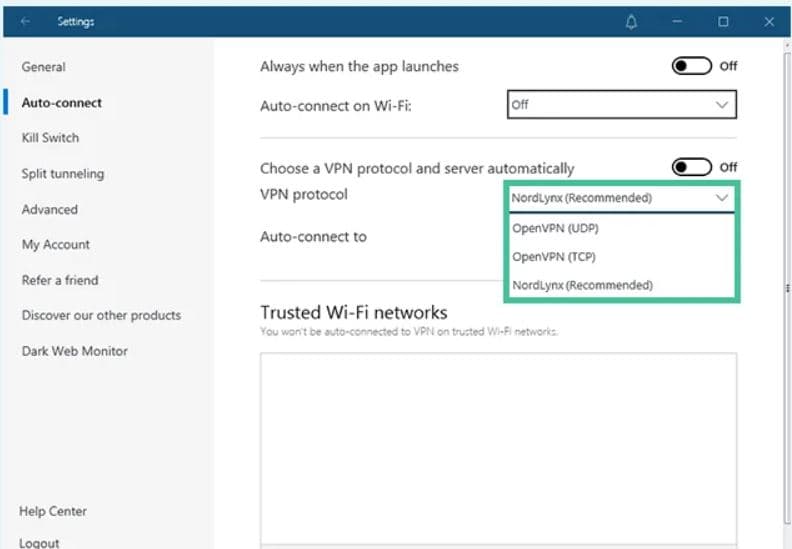 NordVPN has numerous privacy features in its sleeves like Onion over VPN which routes your traffic first through NordVPN's own network, then directs it over the Onion network and on to its final destination.
Server
NordVPN has more servers and faster speeds than other VPN service providers, At the time of writing, NordVPN offers roughly 5500 servers in 60 countries. All their server only store data in RAM means it gets wiped off every time a server gets restarted.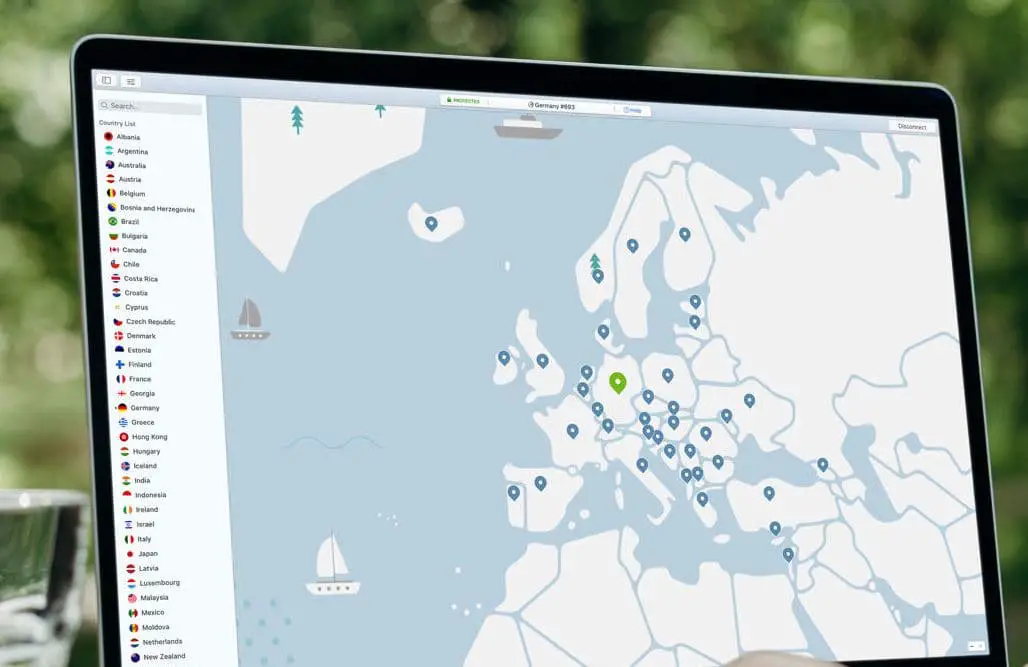 NordVPN successfully unblocks all main streaming services, including Prime Video, BBC iPlayer, Netflix, and Disney Plus.
Additionally, NordVPN offers three types of specialty servers: Double VPN, Onion Over VPN, and P2P (Peer-to-Peer) servers.
The double VPN category enables traffic to be encrypted and sent through two servers, adding an extra layer of security.
Onion Over VPN, on the other hand, works as a standard server, with the only difference being that traffic is also routed through the Onion network, again, adding an extra layer of security.
P2P servers are optimized for fast and secure file sharing, for instance, when downloading from torrent files.
Speed and performance
Performance is the second most important VPS service feature that can't be ignored while reviewing NordVPN. The performance of the VPN server is mainly analyzed on the basis of connecting speed and latency factors. When NordVPN is connected with different servers throughout the world, then it has been recorded some connection failures, but once the server is connected then the speed is quite nice. The download speed of NordVPN is very nice, but when the long distance is covered, then some problems can be observed. So, NordVPN can offer you decent performance features.
Well If you're experiencing a slow internet connection when using NordVPN, read these tips on the company's website on how to improve internet speed.
Kill switch
NordVPN has a system-wide kill switch, and an app kill switch disables internet access if the client detects that you are not connected to VPN and the app kill switch affects a specific app. For example, You are using VPN for torrenting and don't want any of the P2P traffic to go directly through your ISP. The app kill switch on the µTorrent client would close the app to prevent data leaks.
Split Tunneling
NordVPn offers a Split Tunneling feature that allows you to select which apps and websites require VPN protection and which ones are safe to browse without it. This is helpful for websites that block access with a VPN, such as many bank websites.
Protection
The NordVPN service also offers a feature called Threat protection that blocks malicious websites, blocks online ads, Prevet tracking of your activity and blocks dangerous files just like an antivirus tool would. Also, there is Dark Web Monitor feature that will notify users if their information is leaked to the dark web.
No logging policy
The service provider is based in privacy-friendly Panama which isn't located in a Five Eyes country and Panama has no data retention laws and their government does not (as far as we know) carry out Internet surveillance. NordVPN privacy policy states:
Nord guarantees a strict no-logs policy for NordVPN Services, meaning that your internet activity while using NordVPN Services is not monitored, recorded, logged, stored or passed to any third party.
Well, this statement is given by all the VPN service providers, but NordVPN takes it pretty seriously. They clearly state that they won't keep a record of your online activities. That means they won't track your time on any online session and they won't keep a log of IP address or the server used or the website visited by you. So, your online data will remain completely secure with NordVPN as they won't record anything for you.
Pricing 
NordVPN has a very clean and straightforward pricing policy with a value of three plans. Earlier, the company even used to offer a seven-day free trial, but they have stopped this service because of over-abuse by users. However, the 30-day money-back guarantee is still active.
Nord VPN special discount link, Get up to 65% off the 2-year plan + 3 months extra $3.79/month
Note – NordVPN will offer a full refund if you are not satisfied with the VPN after 30 days, so you can try the product with no risk.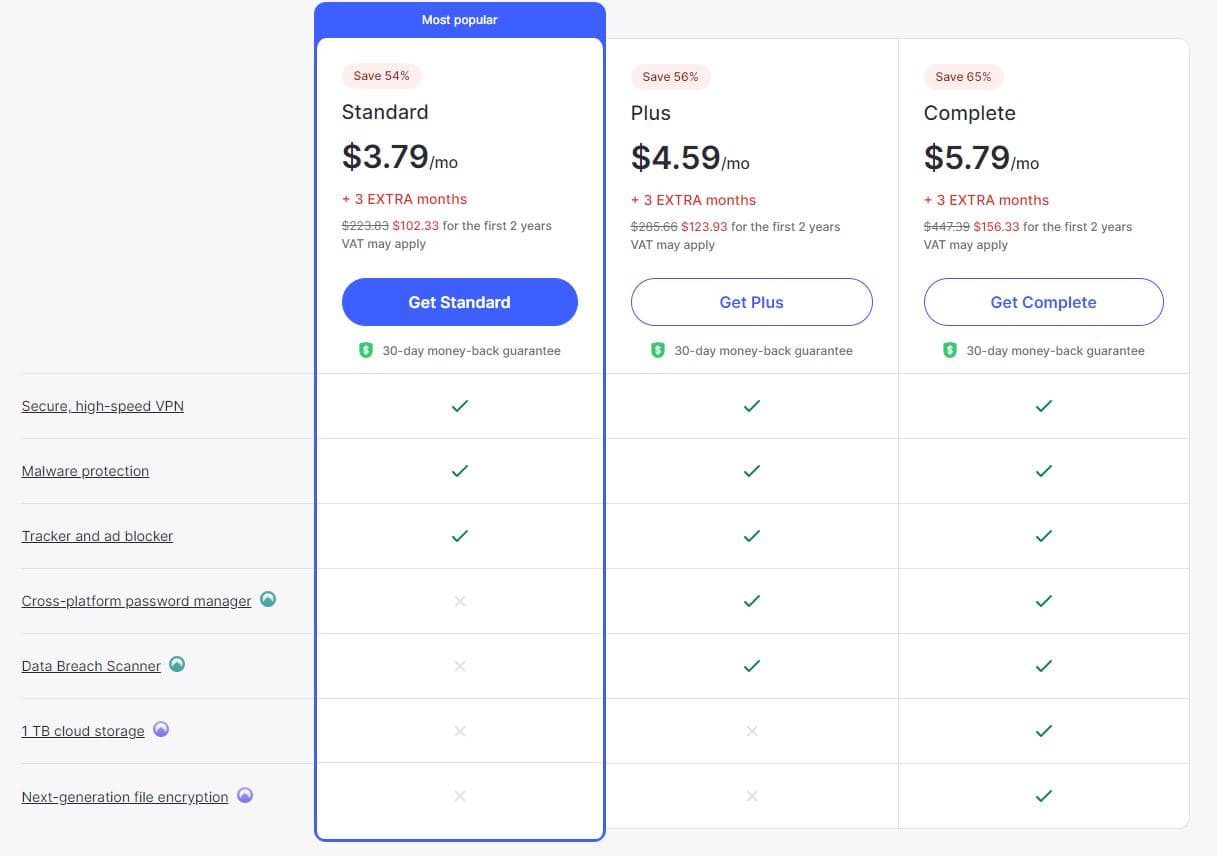 24/7 Support
NordVPN offers email and live chat support, in addition to an extensive online knowledge base.
How to Setup NordVPN
If you are using NordVPN for the first time, then you won't have to do much, you can tap over the NordVPN app link and the website will automatically offer you the client download link. After getting the client set up, you can easily click on the link according to your devices such as Windows, Mac, Android, iOS, Linux and Android TV.
However, if you are stuck somewhere, then you can use multiple tutorials available online to help you set up your normal server.
Pros And Cons of Using NordVPN
NordVPN is popular for its strong security features, large server network, and fast connection speeds. However, there are some downsides to using NordVPN, such as occasional connectivity issues and limited configuration options.
Nordvpn Pros: 
Excellent security features, including military-grade encryption and a strict no-logging policy.
Large server network with over 5,000 servers in 59 countries.
User-friendly interface with a map view and search function.
Fast connection speeds, thanks to NordLynx protocol.
Range of pricing plans to suit different needs.
No logging claim is very correct
Nordvpn Cons: 
Torrenting is only supported on some servers
The map-based interface is messy
Some servers can be slow during peak hours.
A dedicated IP address and other additional features come at an additional cost.
OpenVPN configuration isn't user-friendly
Should I pay for NordVPN?
It depends on your specific needs and budget. If you value your privacy and security online and need a reliable VPN service with a large server network and advanced features, NordVPN may be worth the investment. However, if you don't require advanced features or prefer a more affordable VPN service, there are other options available.
Also read: