After upgrade to latest Windows 10 version 2004 Photos app causing problems, Windows 10 Photos App didn't start (Photos won't open or crashes) prevent users to open and view image files or photos with Photos App. Usually, the Photos app crashes due to several common reasons such as glitched out system processes, an old data cache, or corrupted program files. Here some solutions you may apply to quickly fix Photos App not opening on windows 10 May 2019 update.
Microsoft Photos App not working windows 10
Microsoft regularly rolls out security updates with bug fixes, may the latest windows update contain the bug fix which causing photo app not opening, crashes. We recommend check and install the latest Windows updates.
Press Windows + I keyboard shortcut to open settings
Click on Update & security than windows update
hit check for updates button and let download and install windows updates.
Temporarily disable security software, such as antivirus (if installed on your PC)
Make sure your Display driver is updated. Outdated, incompatible Display driver fails to open graphics contents that's why we recommend check and update your graphics driver.
Press Windows + R, type WSReset.exe and click on ok.
This will reset the Microsoft store cache.
As Photos app is a Microsoft Store app, this is helpful to fix these issues.
Close the Microsoft Store App and then try to launch the Photos App again.
Run Windows Store apps troubleshooter
Run the build in Windows store apps troubleshooter and it to detect and fix the problem prevent photos app working properly.
To run the windows store apps troubleshooter open Settings ( Windows + I ),
click on Update & security then Troubleshoot
Here look for and select windows store apps Click on it and Run the troubleshooter as shown image below.
This will check and fix the problems which causing windows store apps from working properly.
After that restart windows and open any image via photos app check this working properly.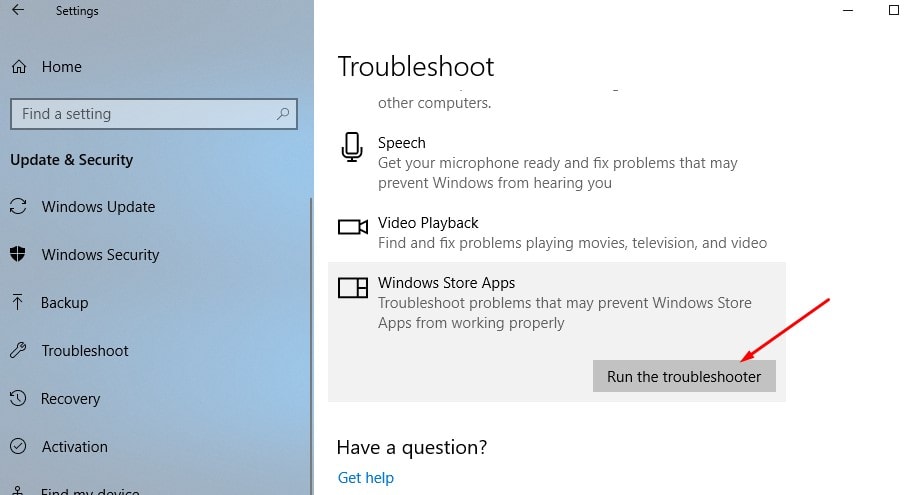 Reset photos app
Also, try to reset the photos app to its default setup following steps below.
Open the settings app using keyboard shortcut Windows + I,
Click on  Apps then Apps & Features –
Scroll down and click on Photos then Advanced options link,
Then click on the Reset button on as shown image below.
That's all Close the window, restart windows
On next start check photo app opening and working properly.
Run sfc utility
Run the System file checker utility to make sure missing corrupt system files not causing Photo app to crash or not opening.
Open the command prompt as administrator,
type sfc /scannow and hit the enter key.
This will check for missing corrupted system files
If SFC found any this will restore them from %WinDir%\System32\dllcache.
Wait until 100% complete the scanning process, After that restart windows.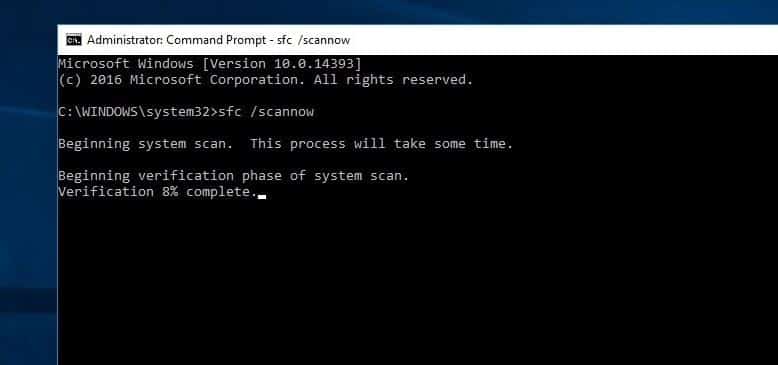 Note: If Sfc scan results "windows resource protection found corrupt files but was unable to fix some of them" Then Run DISM command dism /online /cleanup-image /restorehealth to repair system image and enable sfc to do its job. After Run DISM command again Run SFC utility, Then restart windows and check photos app working properly.
Check with new user account
Create a new user account and check with new user account profile photo app working properly.
To create a new user account open command prompt as administrator,
Type  net user <username> <password>/add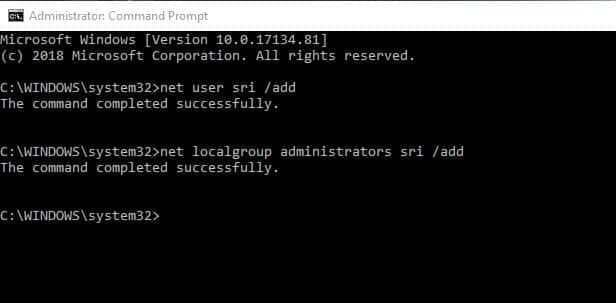 Then type command net localgroup administrators admin /add to add the newly created user account on to Administrator group.
That's all type exit to close the command prompt,
log off from current user account and login to newly created user account and check photos app working.
Uninstall and Reinstall Photos App
If all above solutions fail to fix the issue, Then the final option Reinstall the photos app. As this is the built-in app we cant uninstall this,
Open PowerShell ( admin ) Then perform command below to remove the built-in photos app.
Get-AppxPackage *Microsoft.Windows.Photos* | Remove-AppxPackage
After executing the command restart windows,
And on next start, open Microsoft store
search for photos and select Microsoft photos app
click Get button to download and install photos app on your Windows 10 system.
That's all, And i am sure applying these solutions your photos app start working normally without any problem or app crash. Still, need any help or have any suggestion about this post feel free to comment below. Also, Read