Sometimes you may lost your data from the computer, and we all know how stressful this can be. Today, fortunately, the loss of any data should not be stressful even if you had not backed them up. Yes. this is because of the continuous improvement of the available data management tools. Finding useful data management tools especially for the recovery of lost data is however very crucial for small and large enterprises. This is because Best data recovery software will help you extract lost digital evidence, recover key company data that has been accidentally deleted, recover data from formatted partitions among many other benefits. This is why choosing the best data recovery service provider should not only be based on popularity but the quality of service too. But which are the most popular data recovery software in the market today? Read the data recovery software reviews for the most popular software below.
Data recovery software, how it work?
Data recovery software is an application that recovers lost files from any storage medium. It can recover files that have been accidentally deleted or lost due to virus attacks, hard drive failures, or any other reason
Whenever files get deleted it is moved to recycle bin. But did you know, even after deletion of the file from recycle bin it doesn't get removed from your HDD? Yes, when we delete any file or folder the path of this deleted file gets removed by the file system and makes it less accessible. And the space assigned to that file is marked as free and available to be used by another file when required. But the binary file is still available on your computer and it remains available until it gets overwritten by another file. And using the best data recovery software you can retrieve that data and recover your lost file.
Here are some of the best paid or free Data Recovery Software Download for Windows 10 or 11 to quickly recover lost data, deleted files, and photos or formatted partition data
Disk Drill
Disk Drill by CleverFiles is indisputably the most popular software for data protection. It can recover data lost even on those devices that are unreadable. There's no doubt that there are many varieties of data recovery software for Windows available on the Internet that are either free or paid. However, most people now use Disk Drill for data recovery. You can read more Disk Drill review from this link.
The software is used to recover deleted videos, music, photos, and documents from either internal drives such as a computer's internal HDD and SSD or external storage drives, SD memory cards, or USB drives. The freemium data recovery software also has data protection features to restore lost data from digital cameras and mobile phones such as iPhones and androids.
Some of the features of Disk Drill include the following:
Disk Drill allows you to recover up to 500 MB of data for Windows.
Disk Drill software comes with extra precautions features that are very important in data loss prevention. There is a recovery vault technology that can recover data secured by Recovery Vault beforehand. It remembers all metadata of the deleted or lost data. The second precaution feature, known as Guaranteed Recovery, keeps files copied to a pre-selected folder.
It is compatible with many file systems, including FAT32, NTFS, APFS, exFAT, and ext2/ext3/ext4.
It offers automatic scanning.
Disk Drill can scan lost partitions and raw devices.
Stellar
Stellar is one of the most popular data recovery software that helps you recover deleted or lost data from SSDs, USB drives, and hard drives. You can recover photos, videos, email, audio, etc.
Features
Can recover unlimited file formats on storage media and Windows devices
Recovers deleted data from an encrypted drive
Can create a hard disk image to speed the recovery process
Can recovery data from crashed Windows system
Recovers up to 1 GB of lost or deleted data for free
Recuva
Built by Piriform, Recuva is one of the most popular data recovery software that helps you recover files from hard drives, memory cards, iPods, etc. it also recovers files from newly formatted or damaged drives.
Features
Recovers unsaved word documents
It supports every version of Windows and 40 languages
Easy to use
It has a deep scan mode that can find traces of files lost by accidental deletion
Can recover emails
Search and Recover
This is one of the best and most popular data recovery tools to recover lost data from PC or other digital devices. It searches, recovers, and restores missing data from hard drives, cameras, flash drives, etc.
Features 
Easy one-click restoration
Recovers deleted music, photos, videos, documents, and emails
Can search specific folders on the hard drive
AnyRecover
AnyRecover for Windows is a data recovery software that recovers any file from the most commonly used devices. It can recover all the deleted, lost, or inaccessible data on your device.
Features 
Supports over 1000 file types
Fast scan with unique algorithms
Can retrieve unlimited data in three simple steps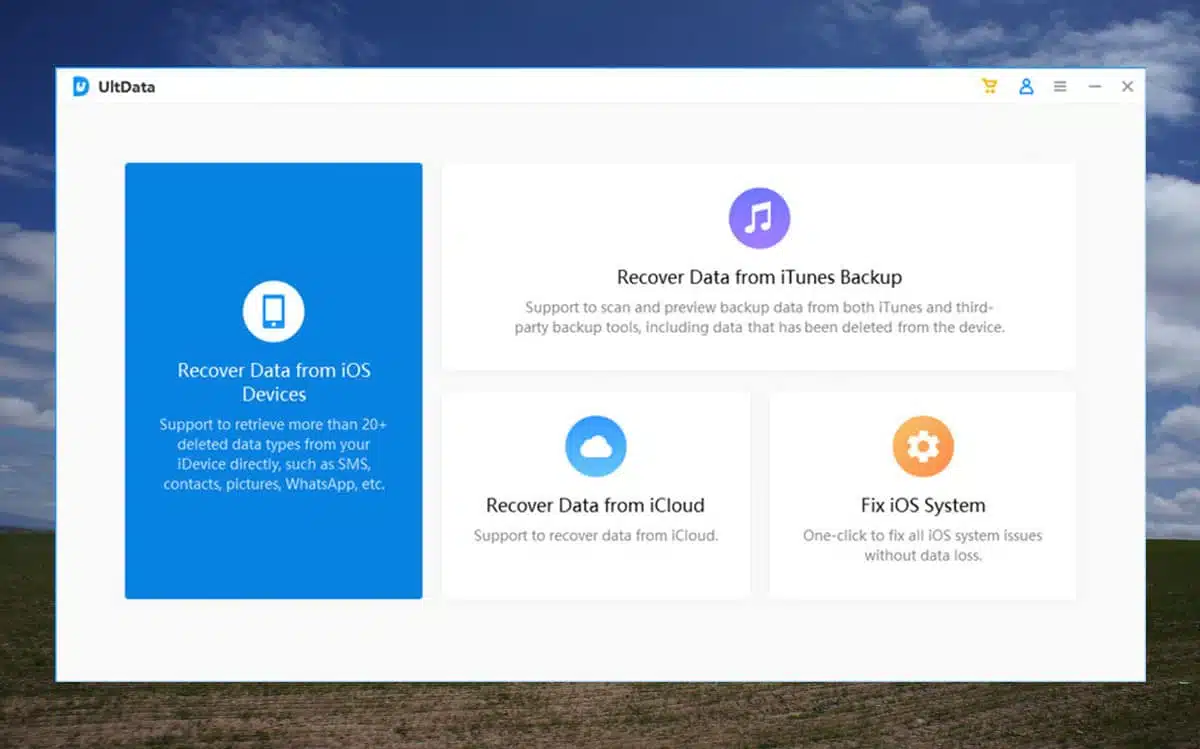 This is a popular iPhone data recovery tool that helps recover data from iOS devices. It also helps extract iTunes backups and can restore data from iCloud syncs.
Features
Supports over 35 file types
Recovers deleted data from iOS devices, iCloud, and iTunes backup
Supports Kik, WhatsApp, Viber, LINE, WeChat Backup and Restore on Mac
Compatible with the latest iPhone 12 mini/iPhone 12/12 Pro (Max) and iOS/iPadOS 14.6s
Unformat
This is one of the most popular data recovery software people use to solve all data loss situations. It is versatile and can recover deleted files on a disk even after formatting it.
Features
Can restore formatted hard disk, USB flash disk, and memory cards.
It has an advanced version that can recover Apple, Windows, Unix, and Linux files
It helps you get data from the memory card
Active UNDELETE
This is one of the best and most popular hard drive recovery software to restore deleted files and folders. It supports Windows XP, Vista, 8, and 10.
Features 
It recovers docs, images, ebooks, emails, images, etc.
The latest version offers wizards for restoring files easily
Scans for files by their signatures
Conclusion
Indeed there are several best data recovery software for windows available in the market today. Although some are more robust and efficient than others, these are some of the most commonly used ones. When choosing from the list, consider the features, nature of the device used, amount of data lost, and budget.
Also read: