Having a problem with not being able to right-click on my desktop to open a new folder after the recent Windows 10 Update? You are not alone a number of users report Right Click Not Responding (the context menu doesn't appear) and Crashes file Explorer In Windows 10. The reason may various but the most common one is system file corruption which directly affects File Explorer functionality or corrupted File Explorer app. Whatever the reason here we have quick solutions that help to Solve Mouse Right Click Not Working in Windows 10.
Right Click Not Responding Windows 10
Let's start with basic
Restart windows fix the problem if a temporary glitch causes the issue.
Perform a full system scan with the latest updated antivirus software.
Again windows clean boot help detect if any startup service causing the issue.
Connect the mouse on a different device to check that right-click works.
Use the keyboard shortcut Windows + I to open the action center, here Click to switch Tablet Mode off.
Restart Windows Explorer
To Restart Windows explorer we need to End the currently running task on Task manager.
Use keyboard shortcut Ctrl + shift + Esc to open task manager,
Under the process tab scroll down and look for windows explorer,
Right-click on Windows Explorer and select End Task.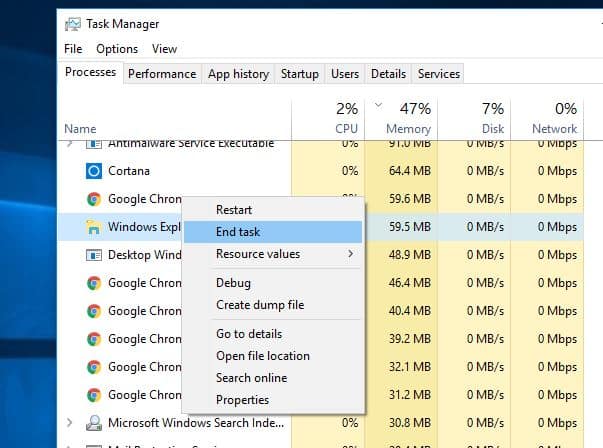 Again on taskmanager click on File and select run new task
Here type explorer.exe, checkmark create this task with administrative privileges and click ok
Now Check the problem is solved, If not follow the next solution.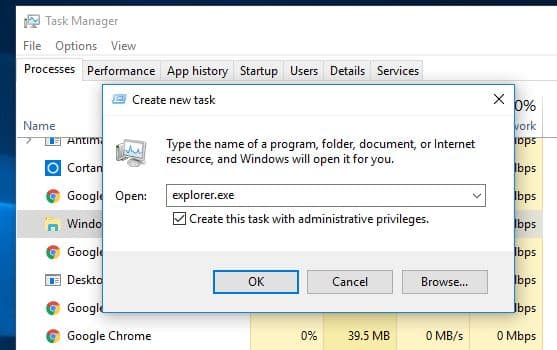 Check Corrupted system files
As discussed before corrupted system files are the main reason behind this Right Click Not Responding and Crashes In Windows 10. Checking for Corrupted system files using inbuilt DISM and SFC Utility can help to fix and restore missing, corrupted system files on Windows 10.
Open the command prompt as administrator. you can do this by simply type cmd on start menu search, right-click on the command prompt from search results and select run as administrator.
Note: Due to this right-click Crash issue if you are unable to open the command prompt, Or perform any task we recommend to Start windows into safe mode and then, perform the steps.
Now on Command prompt type Dism /Online /Cleanup-Image /RestoreHealth and hit enter key to execute the command.
The DISM (Deployment Image & Servicing Management) tool helps fix Windows corruption caused errors.
Once the scanning process completes 100% run the system file checker utility that restores missing system files with the correct one.
To run the system file checker utility run the command sfc /scannow
This will start scanning windows for corrupted, missing system files
If found any the SFC utility will restore them itself from a cache folder stored on the windows installation drive. You Can Read More About the windows SFC utility Here.
Restart Windows once the scanning process completes 100% and check if the problem is solved.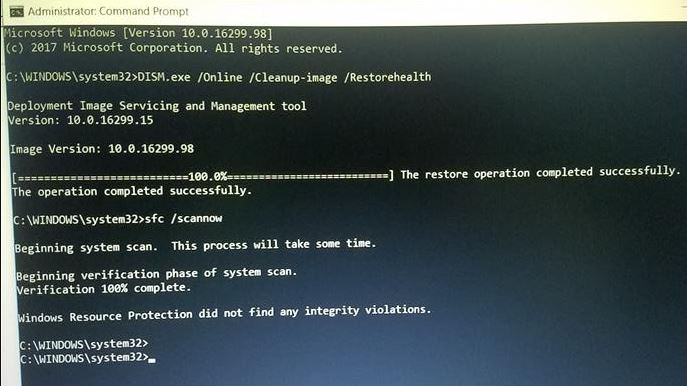 Install the latest Windows updates
Microsoft regularly pushes windows updates with various bug fixes and security improvements. Therefore if you want your PC to be safe and free from errors it's highly recommended to make sure the latest windows updates installed on your device
From start, menu search for settings and select the first option
Click Update & security then Windows update,
Click on check for updates button to allow the download and install windows updates from the Microsoft server.
Once done restart your PC to apply them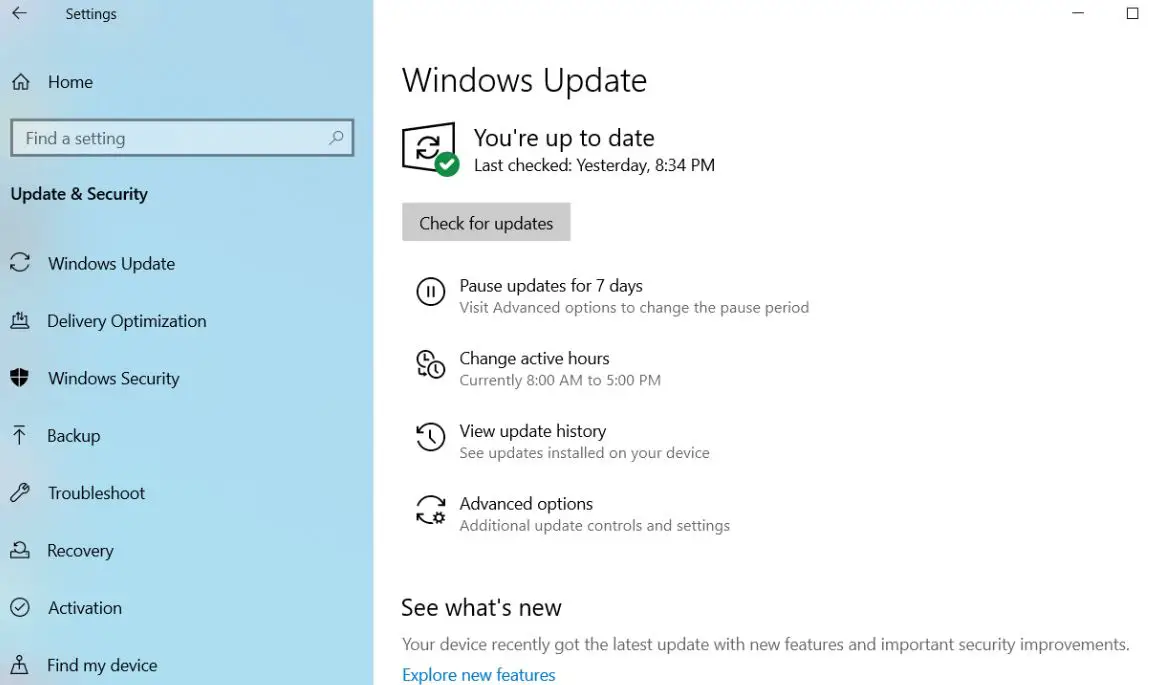 Remove Recent Third-party application
If the problem Started recently After Install a third-party application, then the application incompatibility, the problem with the application or you may install a virus/malware with this application. Especially using Activators, Cracks, and Nulled files can cause this type of issue.
We recommend to Remove the recent application, which after installing the problem started Right Click Not Responding and Crashes by following the steps below.
Open Control panel  followed by programs than programs and features,
This will display all installed programs list,
Select and right-click the recently installed application, Then click on Uninstall/Remove.
Change display settings
Also Changing the Display Settings help, some windows users to fix Right Click Not Responding and Crashes In Windows 10.
To change Display Settings Start button > Settings > System.
Here On the Display panel, change the size of your text to 100%,  Don't set it to 175%, 125% thought, 175% is reported to be the cause of this problem. Then Check to see if you can access File Explorer now.
Also, open the device manager and update the display driver help fix if temporary graphics gitch causing the issue.
Still the problem not solved? its time to utilize the Windows system restore feature that reverts system settings to the previous working state.
Also Read