Microsoft Windows 11 is available as a free upgrade for compatible Windows 10 Devices with a number of new features, improvements and more. If you have upgraded to Windows 11 from Windows 10, after installing Windows 11 there are several important settings and customizations you should consider to optimize your experience and ensure your system is secure. These steps include Enabling system protection, configuring privacy settings, installing antivirus software, Getting rid of bloatware, setting up user accounts, Update device drivers for best performance, customizing your Start menu and more. In this article, we will discuss some of the essential steps that you can take to make the most of your new operating system.
Things to do after installing Windows 11
Whether you Got a new laptop with Windows 11 installed or upgrade to shiny new Windows 11 take a few minutes and read these recommendations that help you get started on the right foot and ensure a smooth and enjoyable experience with Windows 11. Let's see what things to do when you get Windows 11.
Enable System Protection on Windows 11
System protection is a feature in Windows 11 that creates restore points, which are snapshots of your system that can be used to restore your computer to a previous state if something goes wrong. This feature is essential for troubleshooting and can help you recover your system in the event of a software or hardware issue. By default, this feature is disabled, and you need to enable and configure it manually.
Press Windows key + R, type sysdm.cpl and click ok
Move to the system protection tab, select the drive that you want to enable system protection for, and then click on Configure.
Here select Turn on system protection and adjust the maximum disk space usage as desired.
Click on OK to save the changes.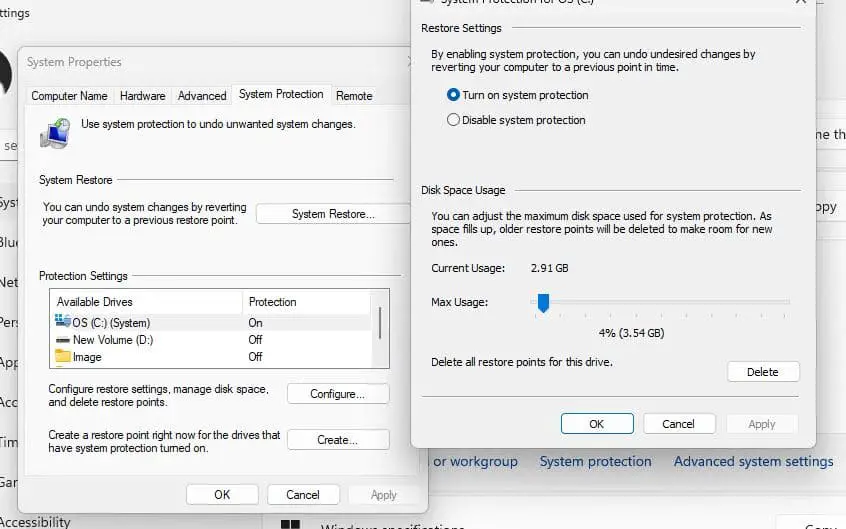 Now windows 11 automatically creates a new restore point before a major system event such as a New software installation or Windows update.
Configure Privacy Settings on Windows 11
The latest Windows 11 offers several privacy settings that allow you to control how your personal information is shared. And you should configure it properly to ensure that your personal data is protected and secure.
To access the privacy settings, go to Settings, then Privacy & Security, Under the General section disable all options that include show personalized ads, relevant content, tracking app launch and more.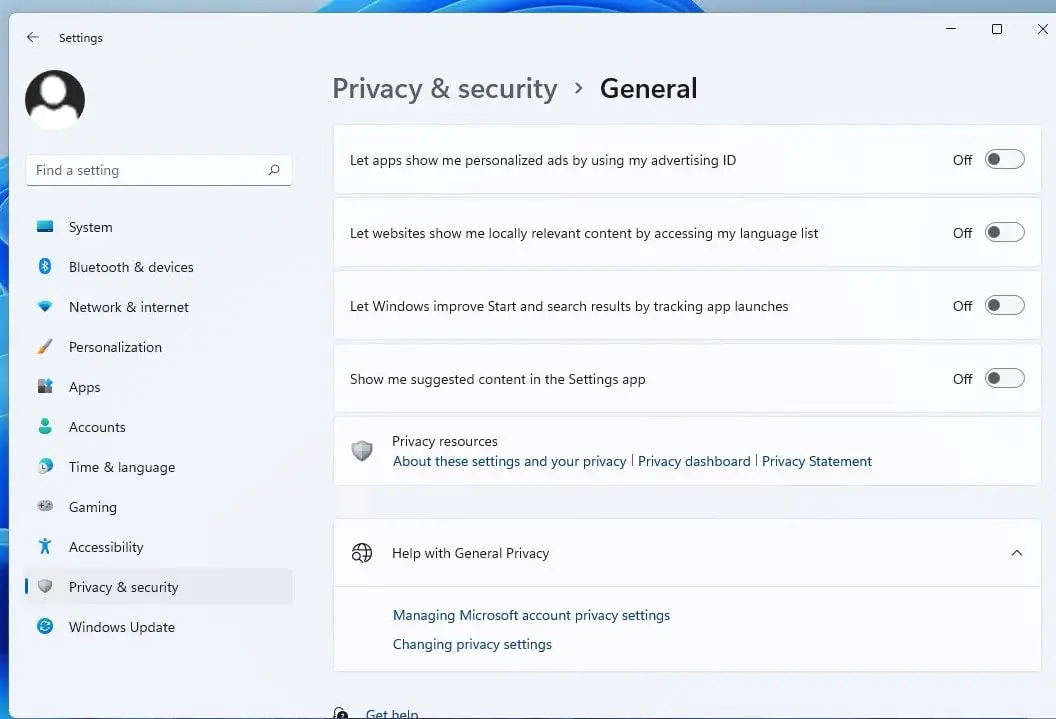 Here you can choose which apps and services can access your location, camera, microphone, contacts, and more. You can also toggle off any settings that you're not comfortable with.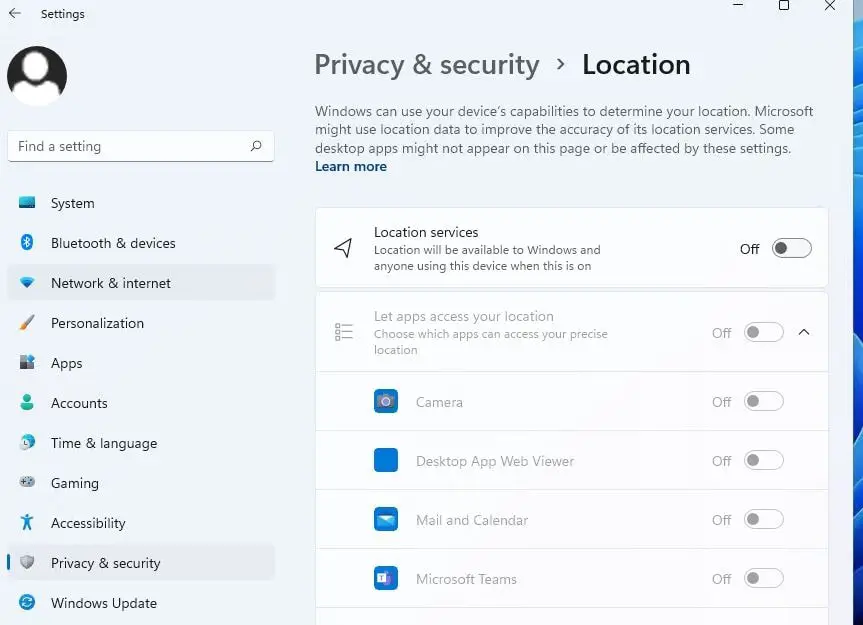 Under the Speech, inking & Typing section, you can turn off speech recognition, typing history, and handwriting recognition.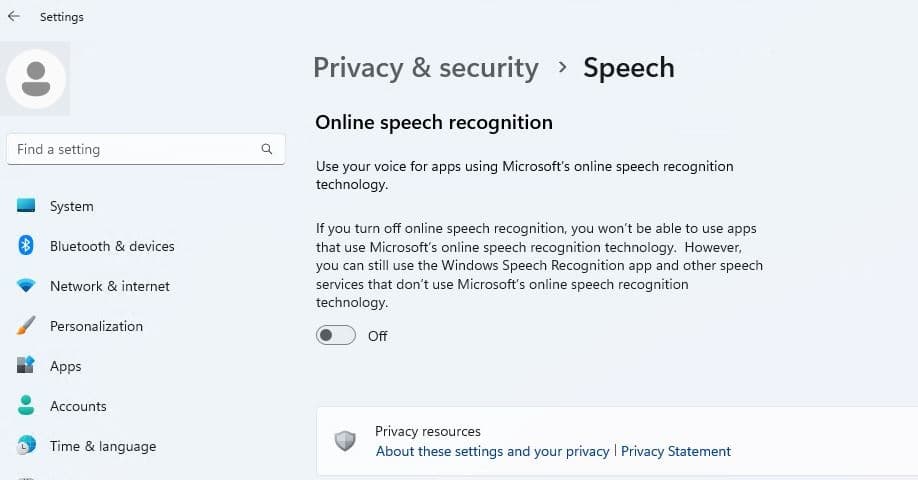 In the Activity History section, you can choose to turn off the option to store your activity history then click clear history, which includes your recently opened files and websites.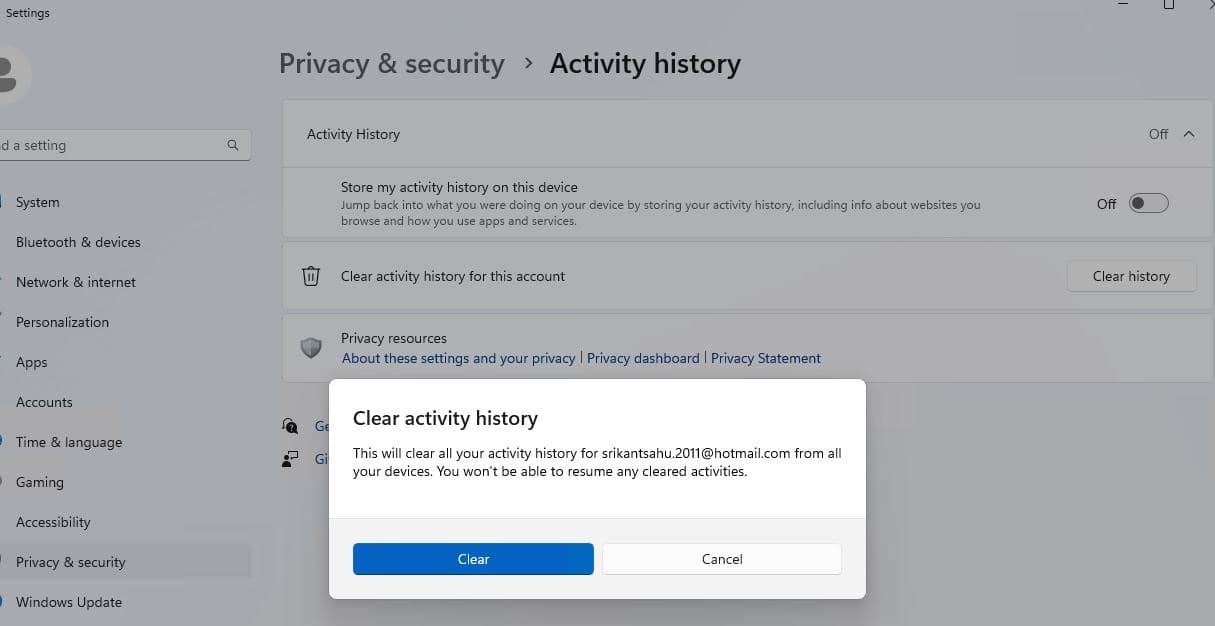 In the App Diagnostics section, you can choose which apps can send diagnostic data to Microsoft.
Under the Background Apps section, you can choose which apps are allowed to run in the background.
Here we have the article Windows 11 Privacy Settings You Should Change Now
Install Antivirus Software on Windows 11
Security software such as Antivirus is essential to protect your computer from malware and viruses. In today's digital life, most of viruses or malicious codes spread through email attachments or malicious websites. The latest Windows 11 comes with built-in security features, such as Windows Security (formerly known as Windows Defender) it's always a good idea to install an additional antivirus program for extra protection. There are many antivirus programs available for Windows 11, both free and paid, so do your research to find one that suits your needs.
In addition, you should consider using VPN (Virtual private network) that encrypts your internet data, and Mask IP address which helps to protect your online privacy and security. VPNs also help to protect your device from malware and other online threats by encrypting your internet traffic.
Install Windows 11 update
Microsoft frequently releases Windows updates to address security issues and fix bugs that could affect the performance of your system. And installing the latest Windows updates include security patches and fixes that address known vulnerabilities and security issues.
It is the best way to get the most out of Windows 11 and keep you protected from viruses and other security problems.
Press the Windows key + I to open the settings
Go to windows update then hit the check for updates button,
If Windows updates are pending there, allow them to download from the Microsoft server,
In addition, click on advanced options then optional updates,
Check mark if optional updates are available and install them
Once done reboot your PC to apply them.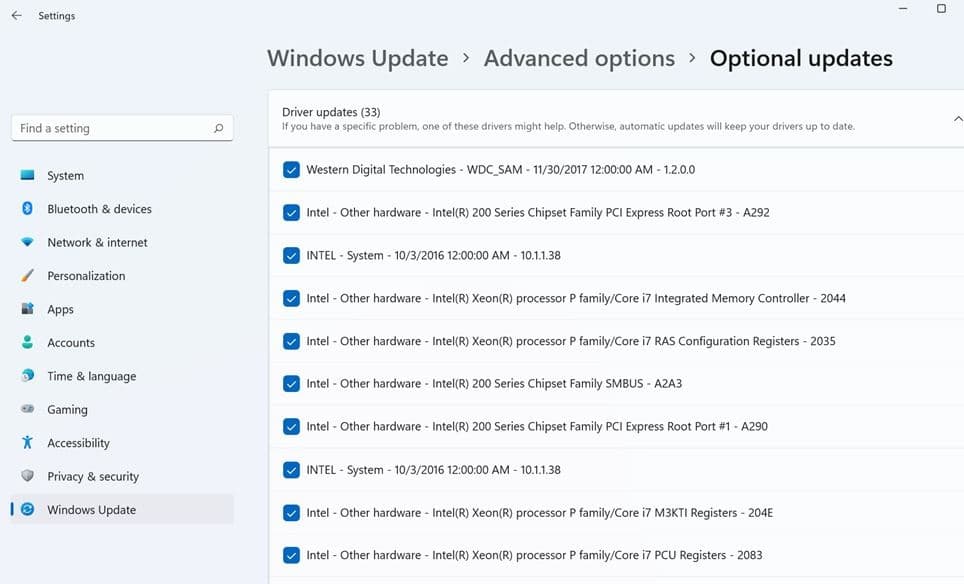 In addition open the Microsoft store, Click on Library located on the left bottom side of the window, then hit the blue Get updates button.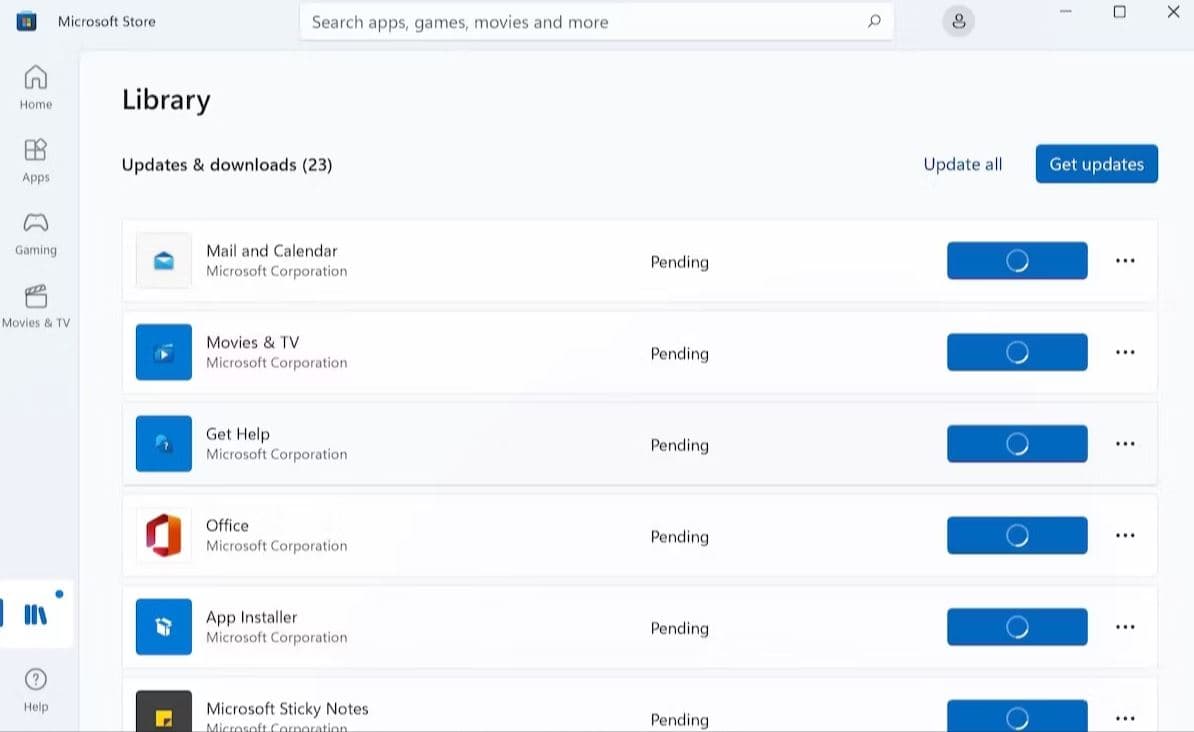 Install the latest driver update
In addition, you need to check and ensure all device drivers are up to date with the latest version which can help to improve the stability and reliability of your software and devices.
Check for Windows optional updates most of the time bring the latest driver updates, or you can check and update drivers for Windows 11 in Device Manager.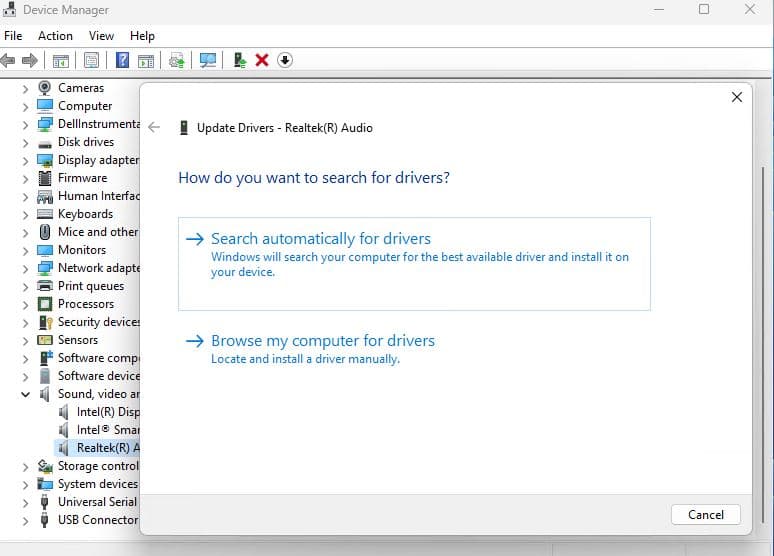 Remove Bloatware from Windows 11
Bloatware refers to pre-installed software on your Windows 11 device that may not be essential or useful to you. These applications can take up valuable space on your device and slow down your system. In addition, Microsoft made a number of agreements with third-party vendors to have software stubs on the new, improved Windows 11 Start Menu.
Uninstall unnecessary apps
Icons for applications like Picsart Pro, WhatsApp Line, and Adobe Lightroom are included. When you click one of these buttons, the program will be downloaded and installed. Right-click on the app you want to uninstall from the Start menu, then click Uninstall.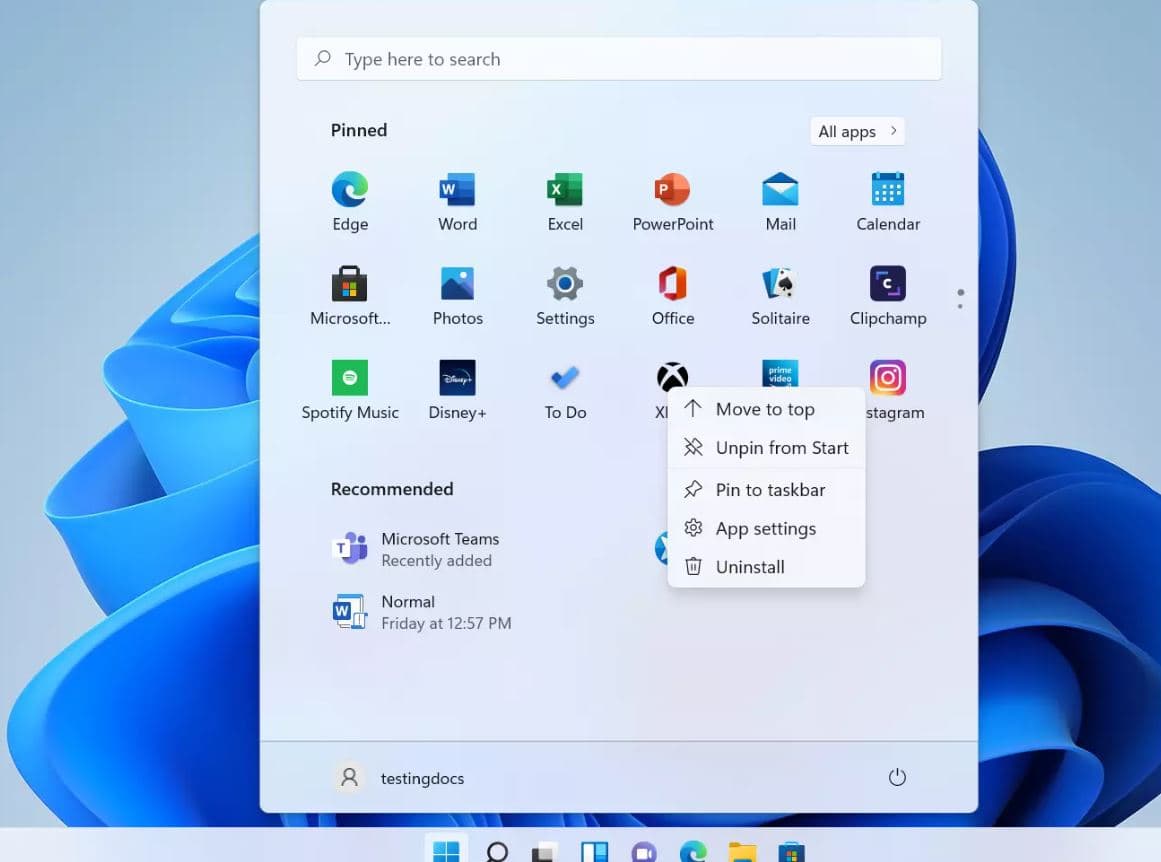 In addition Go to Settings > Apps > Apps & features. Find the app unnecessary app to remove, click on it, and then click Uninstall.
Disable Unnecessary Startup Programs
If you don't want Windows 11 to run some unnecessary apps on startup, go to Settings > Apps > Startup and then disable the toggle for all the apps that you don't want to run every time you boot the PC.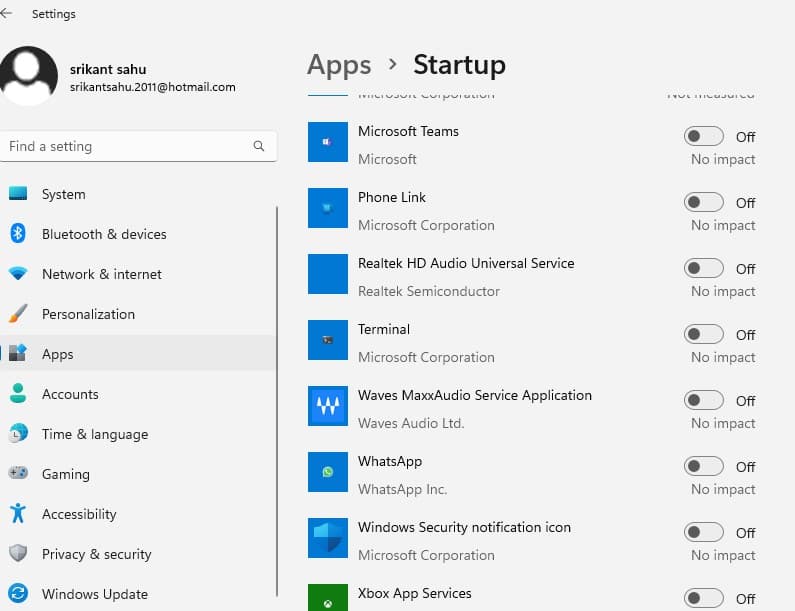 Sign in to your Microsoft Account
If you are using a local account to log in to Windows 11, you should consider Signing in to your Microsoft Account which add the ability to sync files and Windows 11 settings with Onedrive. Microsoft account allows you to access your OneDrive files and folders from any device. You can also use OneDrive to back up important files and documents.
Press the Windows key + X and select settings
Go to Accounts then your info, Next to account settings click on sign in with the Microsoft account option and follow the on-screen instructions
Also, you can refer following video guide on how to configure a Microsoft account on Windows 11
Personalize Windows 11
Also, You can personalize Windows 11 based on your needs to create the desired environment for yourself. Just go to Settings > Personalization Now, you have several options to personalize your Windows 11 experience.
From here, you can customize many features, including background, themes, colors, lock screen, fonts, and more.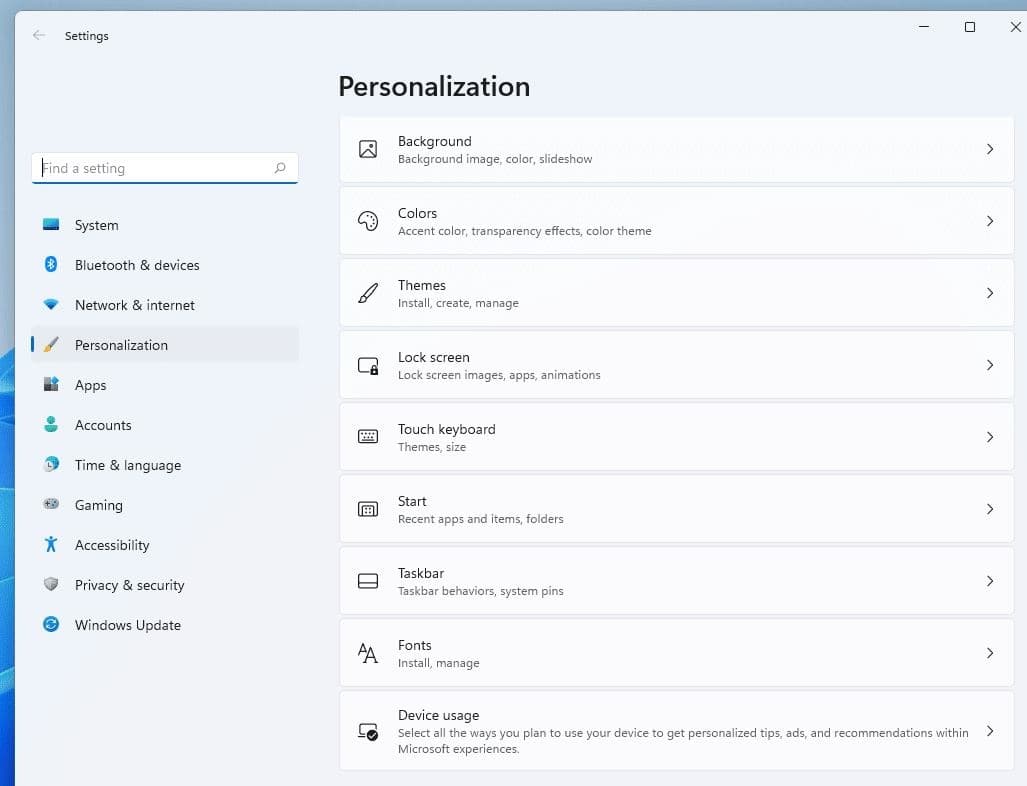 Check activation status
Another status setting that should have survived the transition from Windows 10 to Windows 11 was the activation status of your operating system. However, it is wise to confirm this by checking the Windows 11 System Settings page under the Activation tab
Check Power Settings
By default, the power mode is set to Balanced. To let the PC get the best performance, you can change the power settings.
Go to Settings > System > Power and change the mode to Best power efficiency.
Besides, you can change screen and sleep and battery saver options.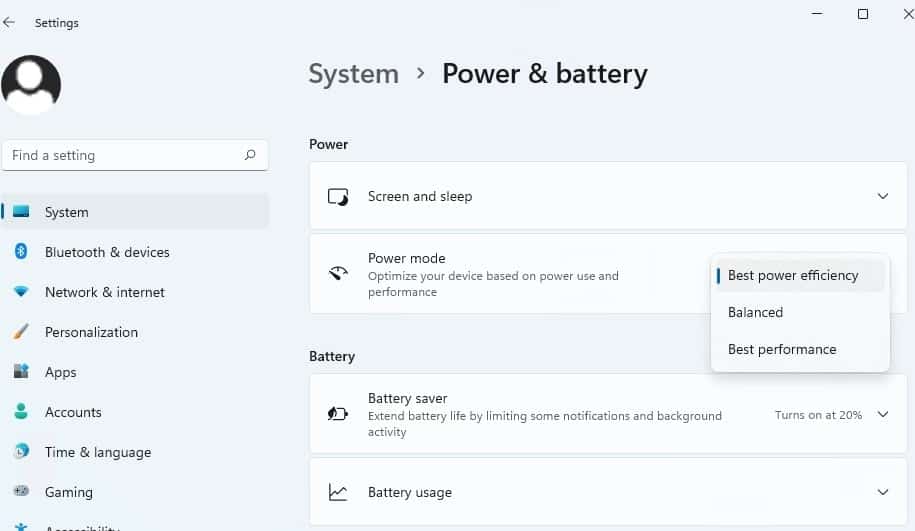 Install Your Favorite Apps
Finally, you should install your favorite apps to get the most out of your new operating system. Windows 11 offers many built-in apps, such as Microsoft Edge and Microsoft Office, but you may also want to install additional apps for productivity, entertainment, or gaming. The Microsoft Store is a great place to find and download new apps.
Also read: