Most commonly, the culprit for the Windows 10 Unexpected Store Exception blue screen error is faulty hardware or software. Let's find out and fix the error on your PC
Did your windows 10 computer crash due to a mysterious Unexpected Store Exception blue screen error? This error indicates that the store component caught an unexpected exception. There are many potential causes for this windows 10 blue screen error outdated hardware drivers, it can be an error in the file system, third-party app conflict and more. Updating the OS and installed drivers, running related troubleshooters, removing conflicting applications, and running the SFC or Check Disk scan are some potential solutions apply to fix the windows 10 Unexpected_Store_Exception error.
Unexpected store exception windows 10
Whenever you experience a blue screen error, we recommend disconnect all external devices and reboot your computer. This help fix driver conflicts or temporary glitch that may cause system crash, freeze, or blue screen error. In addition, check if the hard drive is correctly connected to the system and if there are no loose connections.
Note: If due to this Unexpected Store Exception error you are unable to login into windows you need to follow the instructions listed below in safe mode.
Install the latest windows update
Microsoft regularly releases cumulative updates with security improvements and various bug fixes. Installing the latest windows updates not only fix previous problems but also addresses driver-related issues as well.
Press the Windows key + X and select settings,
Click on Update & security then check for the updates button,
Also, make sure to manually click on Download and install link under optional updates if available.
This will start the download and install the latest windows updates from the Microsoft server,
Once done you need to restart your computer to apply them, and check the status of unexpected store exception errors.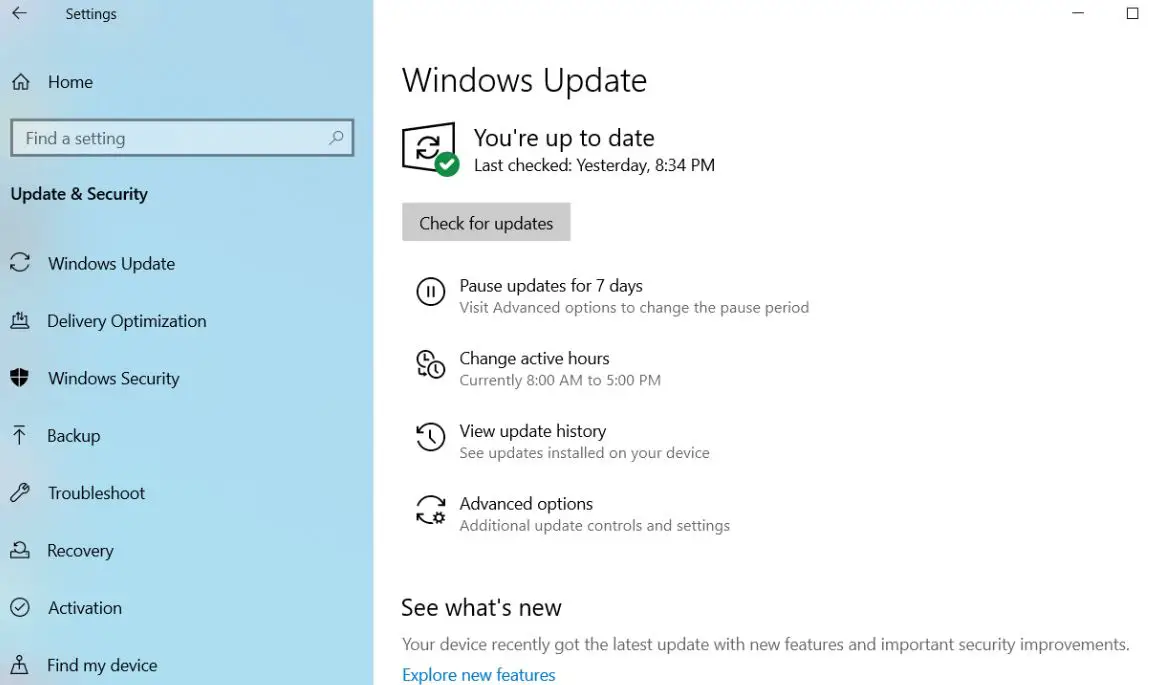 Disable Fast startup
Several Users on support forums, Reddit, and elsewhere have mentioned Disable fast startup feature helps them get rid of this Unexpected_Store_Exception error.
Press Windows key + R, type powercfg.cpl and click ok,
This will open the power options window, click on Choose what the power buttons do
Next click on Change Settings that are currently unavailable.
Finally, here uncheck Turn off fast startup (recommended).
And click ok to save changes. See if it really resolves unexpected store exception error on windows 10.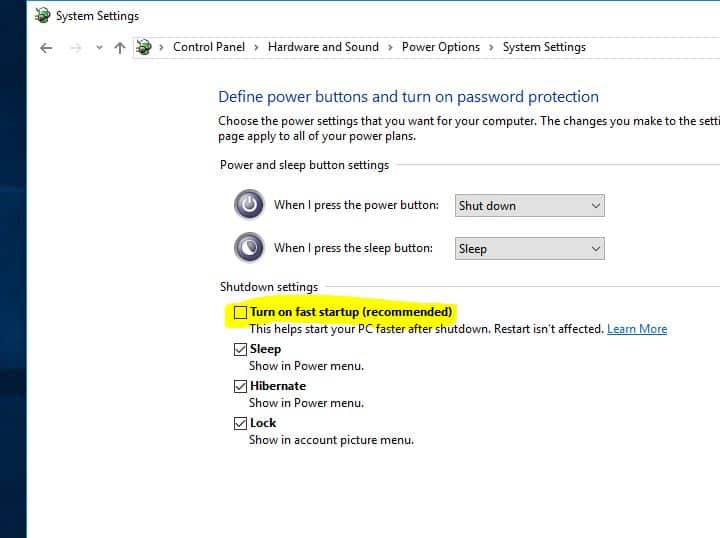 Update Your Display Driver
Device Drivers are essential components that facilitate communication between the system and all installed programs and applications. That's why they need to be installed and must be up-to-date for smooth computer operations.
Press Windows key + X and select device manager,
This will display all installed device driver list,
Expand each of them and look if any driver located there with a yellow exclamation mark
Right-click on that driver select uninstall and install the latest driver from the manufacturer site.
To manually update any driver:
Open the device manager,
Expand the driver you want to update, for example, display driver,
Now right-click on the installed display driver and choose Update driver software
Click on Choose Search automatically for driver software and follow the on-screen instructions to download and install the latest driver version from the Microsoft server.
Or just visit the manufacturer website to Get the latest updated driver for it.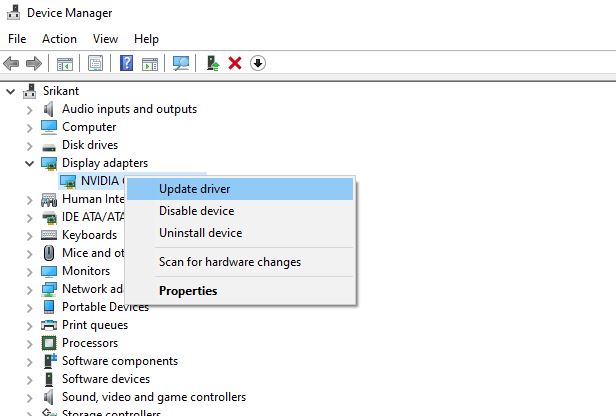 Run System File Checker Command
Again if core system components get corrupted, you may experience, occasionally system crash with different blue screen errors include nexpected Store Exception. Run the built-in system file checker utility this will run a deep scan on your drive and fix all the corrupted files.
Open the command prompt as administrator,
Type the command sfc /scannow and press the enter key.
This will scan your system for all its important system files, and replace them where necessary.
Wait until Verification 100 % complete and Restart windows.
Pro tip: If you get windows resource protection found corrupt files but was unable to fix some of them then try following command

dism /online /cleanup-image /restorehealth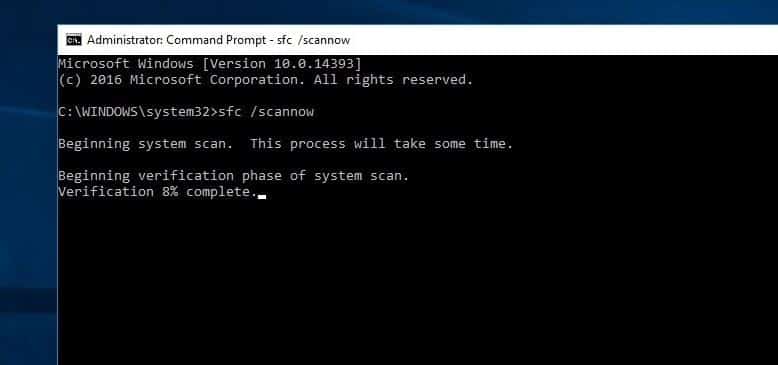 Run Disk Check Utility
Bad sectors on the disk hosting the OS can also cause the Unexpected_Store_Exception error. Run the built-in disk check to see if doing so resolves the error.
Press the shortcut key Win + X , and click on Command Prompt (Admin).
In the command prompt window, type chkdsk c: /f /r /x command and press the Enter key.
Tip: CHKDSK is the short of Check Disk, C: is the drive letter you want to check, /F means fix disk errors and /R stands for recover information from bad sectors and x for dismount the disk )
When it prompts "Would you like to schedule this volume to be checked the next time the system restarts? (Y/N)". Answer Yes to that question by pressing the Y key on your keyboard and press Enter. Restart your computer.
After restarting, the disk checking operation should start. Wait until Windows check your disk for errors.
Disable Third-party antivirus
It is possible that your antivirus is creating unexpected store exception on your PC, especially for third-party antivirus, just uninstall them and check the status of this error.
If you're using Windows Defender, disable it like so:
Press the Windows key + S, type windows security and select the first result,
Go to Virus & threat protection, Beneath Virus & threat protection settings, click Manage settings. Then Toggle Real-time protection to Off.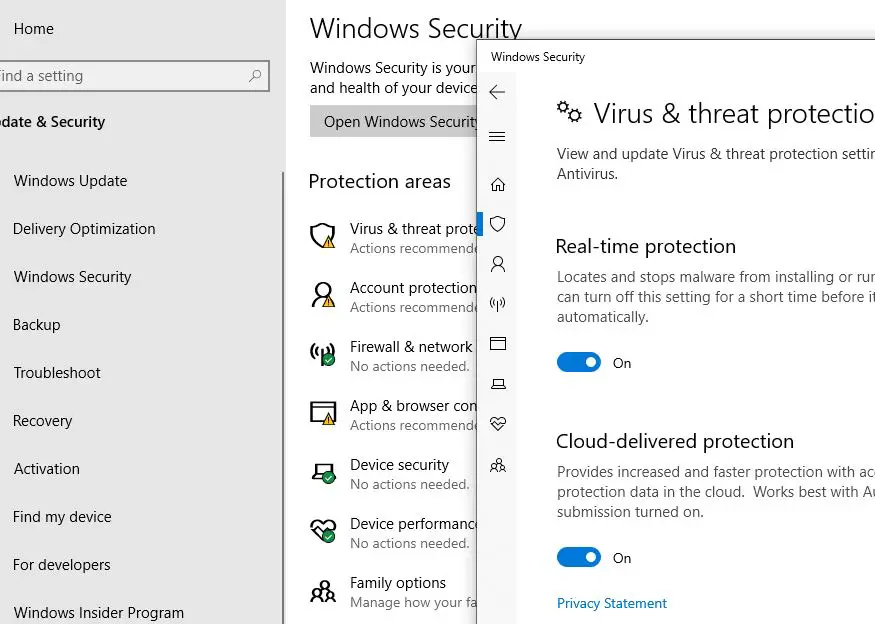 Alternatively, if using any third-party antivirus software, you could try uninstalling it entirely.
Press Windows Key + I then select Apps & features.
Find your antivirus on the list, click it, then click Uninstall.
Did these solutions help fix Windows 10 stop code "Unexpected Store Exception"? Let us know on the comments below.
Also read: