Getting Windows 11 Unmountable Boot Volume Error at startup? Here is how to fix this blue screen error and get back into your PC
Unmountable Boot Volume blue screen error on windows 11 prevents the computer from starting. There are many reasons that may lead to the issue of unmountable boot volume, A corrupted file system, damaged hard disk or memory problems are common. Apart from these, other reasons may also give rise to the problem. If you are looking for solutions to fix the windows 11 unmountable_boot_volume error keep reading this article, we have a few effective solutions help you fix this blue screen error without losing any files or resetting Windows.
Why Unmountable Boot Volume Error?
The "boot volume" is the system partition of your hard drive that holds the Windows 11 operating system. If due to any reason Windows is unable to access the volume containing the boot files, your computer cannot load Windows properly and gives a blue screen error Unmountable Boot Volume Error.
Corrupted boot volume, Hard disk bad sectors, damaged file system or corrupted Windows files are some common reasons behind windows 11 blue screen errors. Again Window update bug, disk drive failures, Security software or Faulty hardware device or incompatible Device driver also Cause this BSOD error.
How do I fix unmountable boot volume?
Whenever you get a Blue Screen error at startup, The first thing you have to do is disconnect all external devices such as a printer, scanner, external HDD, USB device etc (except keyboard & mouse ) then start windows normally. This will ensure any device or newly installed device driver conflict not causing the issue.
If you are getting unmountable_boot_volume error frequently or windows won't start normally then access the advanced option and perform automatic repair and rebuild the Master Boot Record. But if this blue screen error occurs sometimes only then boot into safe mode and jump to this solution list.
Windows Automatic Repair
Windows automatic repair or startup repair can fix problems with files that are required to boot the operating system. If due to Unmountable Boot Volume Error PC won't start normally then access advanced options and perform startup repair, which quickly fix the most common issues that may be preventing your computer from booting into the operating system
First of all boot windows from an installation media,
Let Windows start from your USB/DVD until it loads up, and click the Next button.
On the next screen, click on Repair your computer option located at the lower-left corner.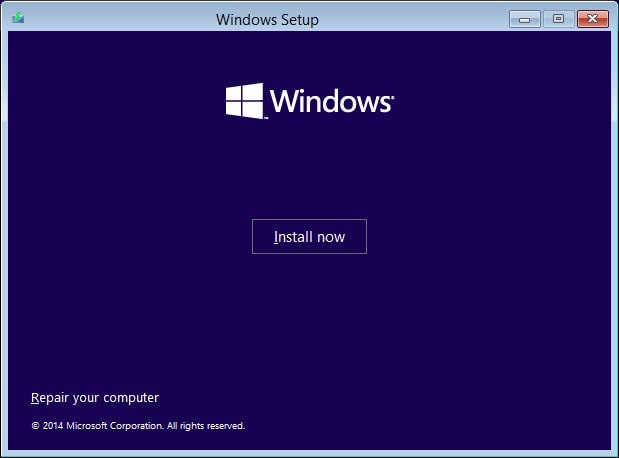 Now navigate to Troubleshoot  then Advanced options
And finally, click on Startup Repair (or Automatic Repair) and Follow the onscreen instructions to complete the Startup Repair process.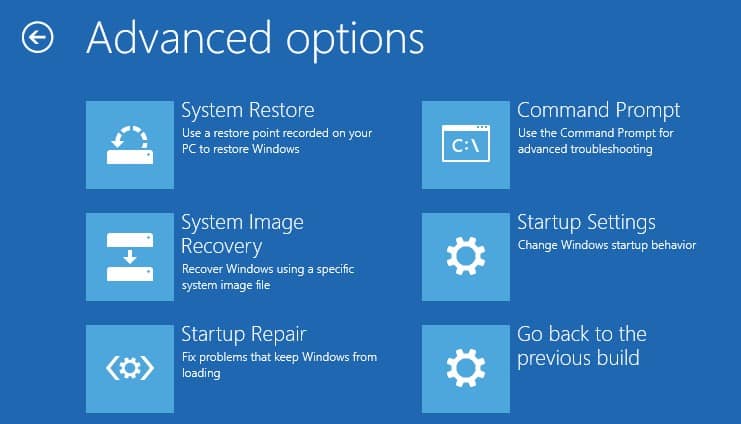 Wait patiently as the utility attempts to repair the files, once done Restart your device and see if the troubleshooter was able to fix the issue.
Repair the Master Boot Record
The Master Boot Record (MBR) contains information about where and how your operating system is located on your hard drive and helps it load properly when you turn your computer on. If this becomes corrupted, it can lead to an unmountable boot volume error. So if the startup repair failed to fix the problem and still windows frequently restart with the UNMOUNTABLE_BOOT_VOLUME BSOD error. Let's repair MBR and BCD (Boot Configuration Data) which may very helpful to deal with issues like this.
Again access advanced options and choose Command Prompt, and perform the following commands to repair MBR, Rebuild BCD and fix Boot manager problems
bootrec /fixmbr
bootrec /fixboot
bootrec /rebuildbcd
bootrec /scanos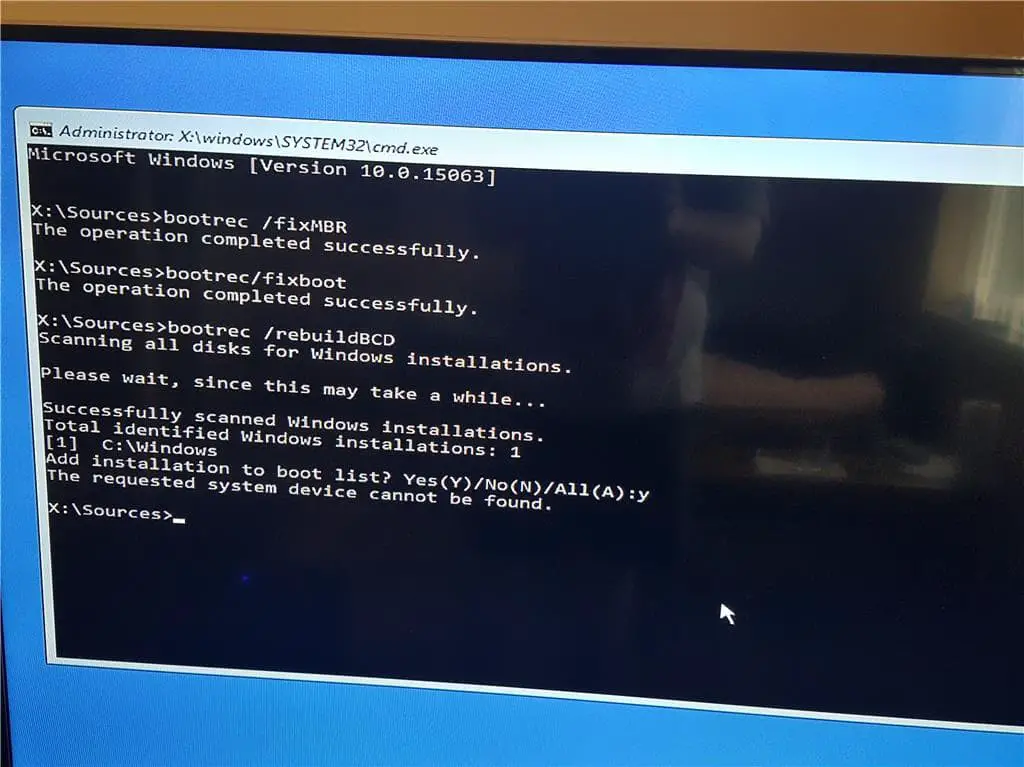 After completing these commands type exit to leave the Command Prompt, Then reboot your system and check this time windows started normally without any BSOD errors.
Run the Ckhdsk Command
Windows 11 Unmountable Boot Volume Error can be caused due to hard disk errors. If the automatic repair fails to fix the problem, then run check disk command in safe mode which helps fix disk drive errors.
Note – If windows fail to start in safe mode then access the command prompt from Advanced options and perform command below.
First, try to boot into safe mode then open the command prompt as administrator.
Type command chkdsk C: /f /r and hit enter key,
This may ask you to schedule run disk check next time the system restarts. Press Y and hit the enter key and reboot your PC.
Note: Here C: is your System drive letter. The /r flag locates any bad sectors on your disk and fixes those errors and /f Fixes errors on the disk.
This will start the scanning and repairing process for drive C: wait until 100% complete the scanning process after that restart windows and check may this helps to fix the windows 11 Unmountable Boot Volume error.
Run SFC utility and DISM command
The system file checker the built-in Windows utility scan system for file corruption, if found any the SFC utility automatically try to replace them with the correct one. Running the SFC utility with the DISM command is very effective to repair windows images and corrupted system files.
Again open the command prompt as administrator,
First run DISM command dism.exe /online /cleanup-image /restorehealth
Let the scanning complete 100%, once done run the command sfc /scannow.
Running both commands, almost fix corrupt files on your computer and make the system healthy.
Once the scanning completes 100% reboot your PC and checks if there is no more Unmountable Boot Volume error at startup.
Run Memory Diagnostic Tool
Sometimes this Unmountable Boot Volume Blue Screen STOP: 0x000000ED can happen due to bad memory so for this try  Run Memory Diagnostic Tool.
Run the Hardware and Device troubleshooter from settings -> update & Security -> Troubleshoot -> select Hardware and Device and run the Troubleshooter to check and make sure any faulty hardware device not causing the BSOD error at startup.
Also, remove recently installed Third-party applications to check and make sure application compatibility not causing the issue. Open Control Panel -> All Control Panel Items -> Programs and Features.  Here select the recently installed Application and click uninstall Restart windows and check.
Open the device manager and update/reinstall the Display driver with the latest version. As users report reinstalling the Display driver mostly fix maximum blue Screen errors on windows 11.
Performing the above solution didn't fix the problem, Still, windows restart with BSOD error then its time to utilize the system restore feature, which reverts windows configuration to the previous working state without affecting any files.
Did these solutions help to resolve the "Windows 11 Unmountable Boot Volume Error"? Let us know which option worked for you.
Also Read