Microsoft has started the Rollout process of Windows 10 version 22H2 to the general public with several new features  & security improvements. And it will be  Automatically available to all genuine Windows users via windows updates. Or you can get downloaded by manually checking for updates from settings -> update & security -> windows update -> check for updates. The overall Upgrade process is easier, But for some users, the Feature update to Windows 10 version 22H2 failed to install for Unknown Reasons. For others, Windows 10 22H2 update stuck hours or displays the message Windows 10 version 22H2 update failed – error 0x8007000e.
Most of the time windows update fails to install due to a corrupt Windows Update cache or system incompatibility. Well, Some outdated driver software, incompatibility of an application installed on your computer or third-party software conflicts also cause Windows update fails to install. Whatever the reason here apply solutions to fix Windows 10 update problems.
Note: If the latest windows 10 update fails to install or stuck downloading apply the solutions listed here.
Windows 10 22H2 Update failed to install
The first thing you have to do is check Windows 10 version 22H2 minimum system requirements.
Processor: 1GHz or faster CPU or System on a Chip (SoC)
Memory: 1GB for 32-bit or 2GB for 64-bit
Hard drive space: 32GB for 64-bit or 32-bit
Graphics: DirectX 9 or later with WDDM 1.0 driver
Display: 800×600
Here note: Windows 10 recommends 32GB free space.
If the windows update is stuck downloading hours, make sure you have a working internet connection to download update files from the Microsoft server.
Well check Date & time and Region & Language settings are correct,
Temporarily Uninstall Antivirus and Disconnect VPN if configured on your PC,
Remove all external devices such as USB drives, SD cards or USB printers etc.
Also, perform a clean boot and check for updates, which may fix the problem if any third-party application or service causes the windows update stuck.
Download and install the latest Servicing stack update for Windows 10 version 22H2
Run Windows Update Troubleshooter
This is the swift solution you must try to fix Windows update problems automatically. Running Windows update troubleshooter detects the problems preventing windows update to install and try to fix them itself.
Press Windows + I keyboard shortcut to open the Settings app,
Go to Update & Security, then click on Troubleshoot.
Here select windows update and Run The Troubleshooter.
The troubleshooter will run and attempt to identify if any problems exist which prevent your computer from downloading and installing Windows Updates.
Restart Windows after completing the diagnosis process,
Now again, open Windows update & security from the settings app,
Check for updates and hit the download button if Windows 10 version 22H2 is available for you.
Otherwise, you can follow the steps from here to manually upgrade to windows 10.
Clear Previous Windows update cache
Windows 10 download and temporarily store all window update files on the software distribution folder. If due to any reason, any file gets corrupted on the software distribution folder, you may face update download and install stuck at any point, or a windows update fails to install with a different error code.
Clearing the folder where all of the update files are stored will force Windows Update to download afresh update files from the Microsoft server. Which fix most of the windows update related problems. Here follow the steps below to clear and reset the windows update cache.
Press Windows + R, type services.msc and ok to open the services console,
Here scroll down and look for the Windows update service,
Right-click on windows update service select stop,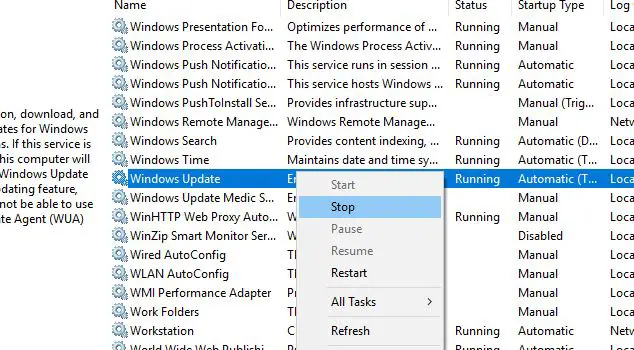 Now press Windows + E to open File Explorer,
Go toC:\Windows\SoftwareDistribution\Download
Here delete everything within the folder but do not delete the folder itself.
To do so, press CTRL + A to select everything and then press Delete to remove the files.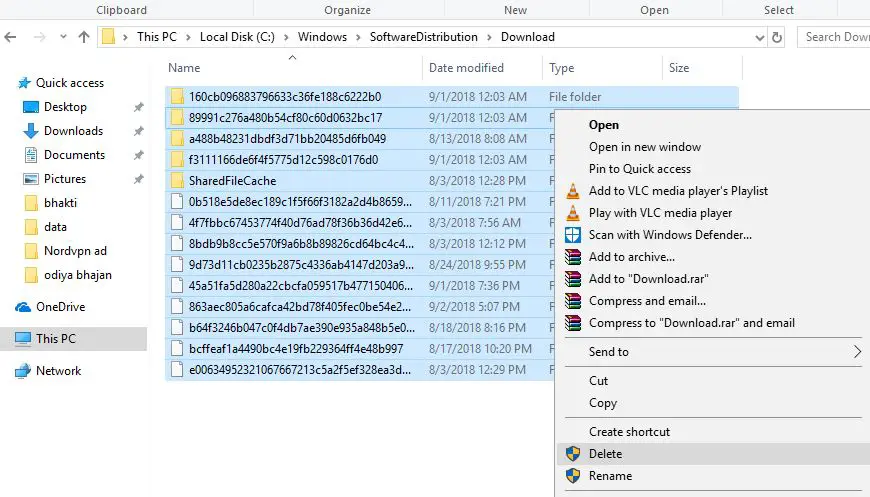 Now Restart the services ( windows update, BITs, Superfetch ), which you previously stopped.
Restart the Computer to take effect the changes,
Now again, check for updates from settings and update & security.
I hope this time your system successfully upgrade to windows 10 version 22H2 without any stuck or update installation error.
Update Drivers before Windows 10 22H2
Also, Make Sure All Installed Device Drivers Are Updated and compatible with the current windows version. Especially Display Driver, Network Adapter, and Audio Sound Driver. You Can Check and update Them From the Device Manager.
Run a Third-party system optimizer like Ccleaner to remove junk, cache, system error, memory dump files etc and fix broken missing registry errors.
Note: If you are getting a Blue screen error while upgrading to windows 10 version 22H2 .
First, disable the Antivirus application if installed,
Run SFC utility and DISM command and also update the Display driver and network adapter driver before Check for the latest updates or installing windows 10 updates. Check out Windows 10 BSOD Error ultimate guide.
Use Upgrade Assistant
Still need help, use the official Upgrade Assistant to upgrade to windows 10 version 22H2 without any error or problems.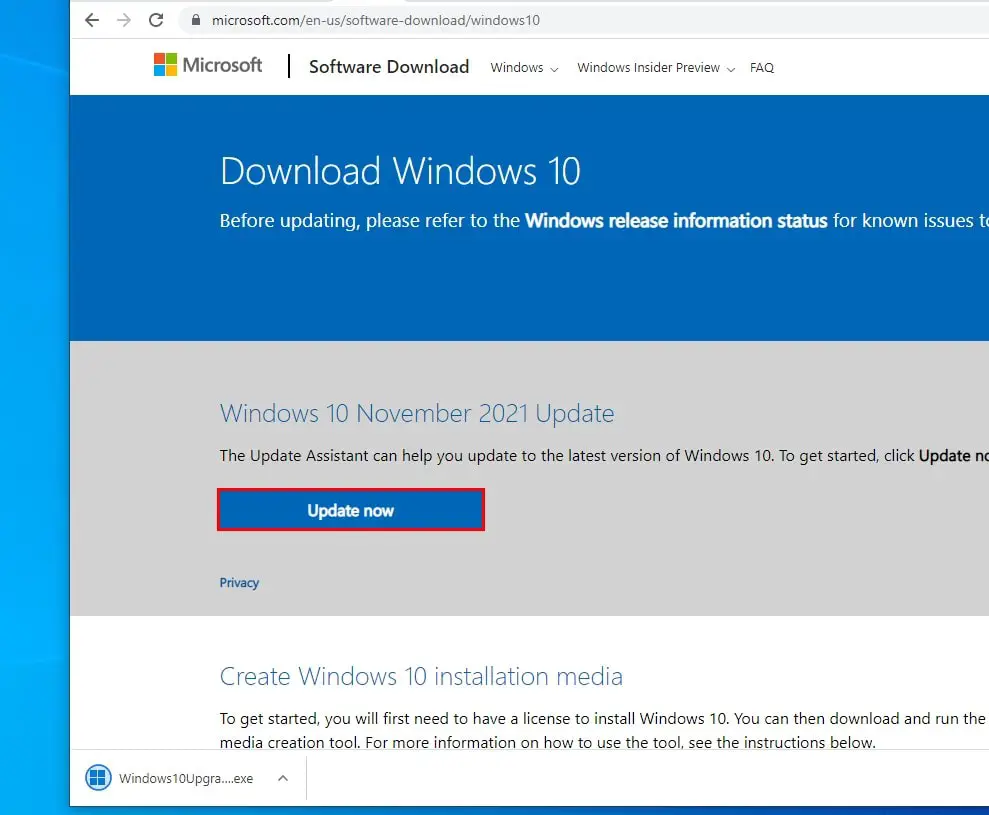 Once downloaded, right-click on Windows10Upgrade.exe select run as administrator,
You'll see the Windows 10 Update Assistant introductory screen, click update now.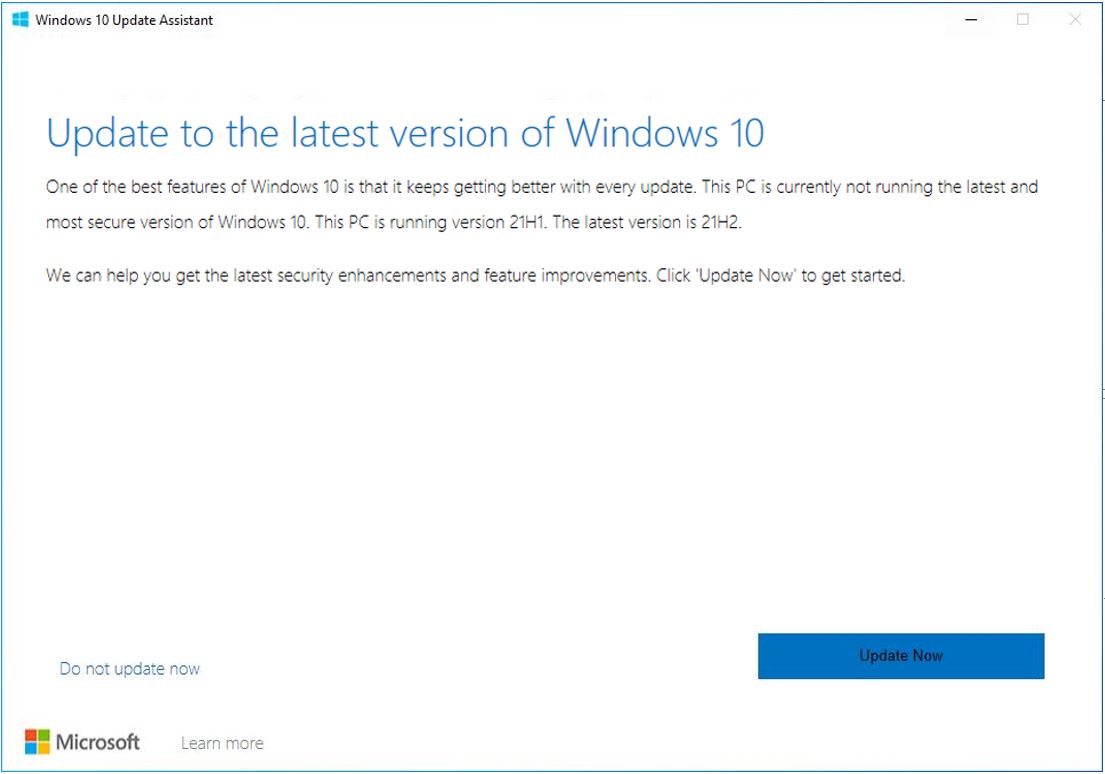 The assistant tool first checks the compatibility, If your PC meets the minimum system configuration click next.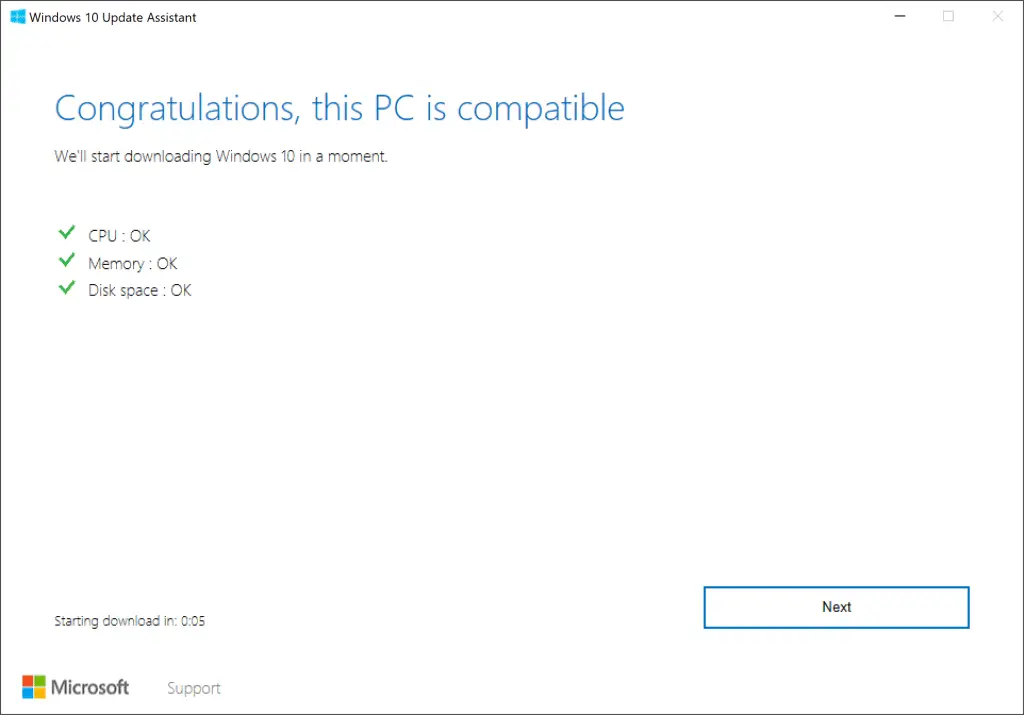 This will start downloading windows update files from the Microsoft server.
Once done, the assistant will automatically restart your computer after a 30-minute countdown.
Click the "Restart now" button at the bottom right to start it immediately or the "Restart later" link at the bottom left to delay it.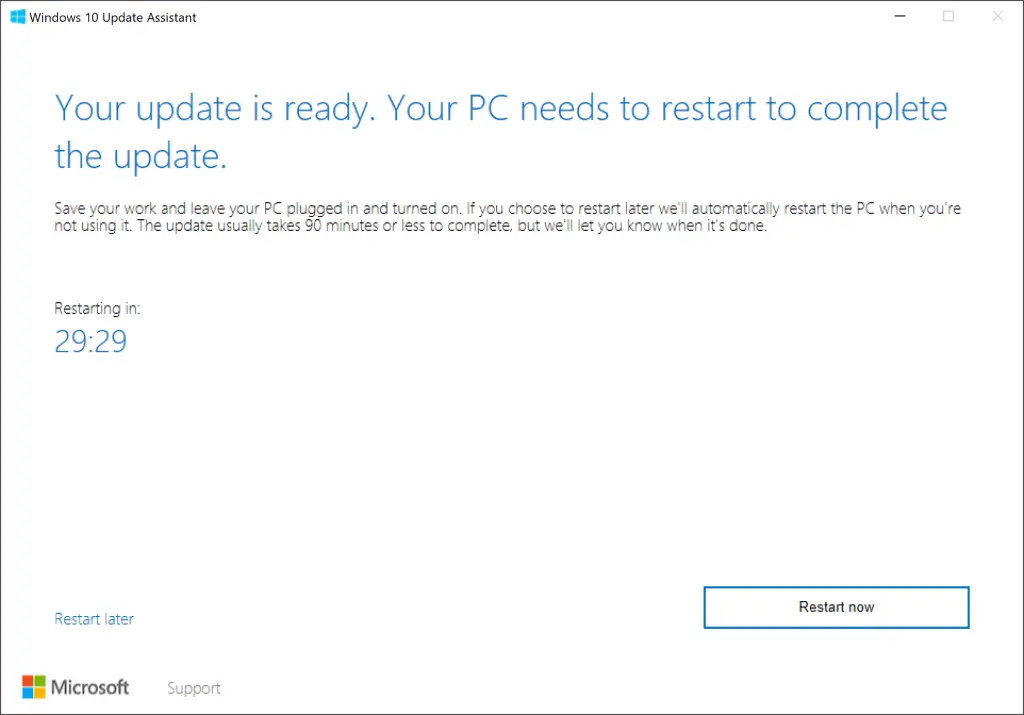 After your computer restarts (a few times), Windows 10 will go through the final steps to finish installing the update.
You can also use an official media creation tool to upgrade to windows 10 without any errors or problem.