laptop freezes hang on startup, mouse freezes very often after Windows 10 1903 upgrade? A number of users report after installing the latest windows updates, Laptop freezes at startup only 10 seconds to a minute and I can still move my mouse but not interact with any programs. But other times the Laptop completely freezes and the only way forced to do a hard boot on my laptop. Normally Malware, outdated drivers, and corruption with system files are several reasons causing windows 10 freezes, not responding at startup etc. If you are also struggling with this problem here some solutions to apply.
Fix Laptop Freezing issue in Windows 10
First, of all, we recommend running a full antivirus scan on your PC using Windows Defender and see if it will detect any issues or infections.
USB devices such as external hard drives, printers, etc. can sometimes cause Windows 10 to freeze randomly. If you have any USB devices connected to your computer, you should disconnect them before you turn on your computer.
Also, perform a clean boot that helps to eliminate software conflicts and to determine what is causing the problem.
Press Windows + R, type netsh Winsock reset and ok. Now restart the computer, check Windows running smoothly.
If due to certain freezes you are unable to use the computer, we recommend to boot into safe mode and perform steps below.
Check for Windows updates
Make sure you're running the latest version of Windows, that helps your device run efficiently and stay protected.
Press Windows + X select settings
Click Update & security, then windows update,
Now click check for updates button.
If an update is available, be sure to download and install it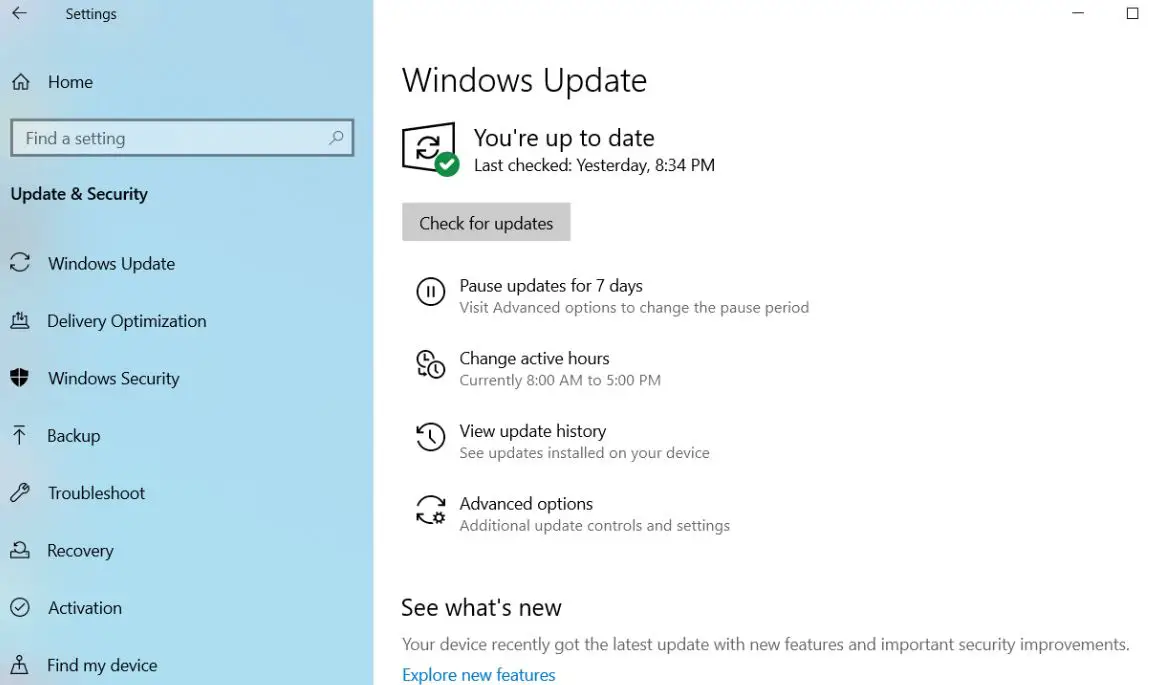 Remove problematic software
Sometimes Certain software can cause a random freeze on Windows 10. If you have any unnecessary programs installed on your computer, we advise that you remove them by following these steps:
Open Settings App and go to System.
Go to Apps & features section and delete the aforementioned apps.
After you've uninstalled these apps, restart your computer.
Turn Off Fast Startup
Open Control panel window,
Search for and select Power Options.
Click on Choose what the power buttons do in the right pane of the window.
Click on Change settings that are currently unavailable.
Uncheck the checkbox beside Turn on Fast Startup (recommended), thus disabling it.
Click on Save changes.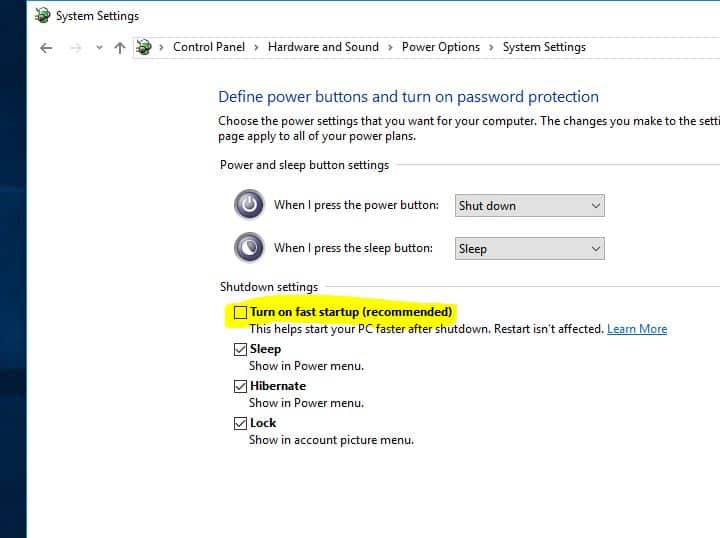 Adjust Virtual Memory
Press Windows + R, type sysdm.cpl and ok,
Move to Advanced tab, Click Settings underneath Performance.
Choose Advanced and then Change.
Uncheck the Automatically manage paging file size for all drives box.
Select (D:). Click Custom Size.
In Initial Size, use the number that is labeled as Recommended in the box below.
In Maximum Size, type (a number that cannot be determined without your RAM/Memory. Please provide that). Press Set, then OK.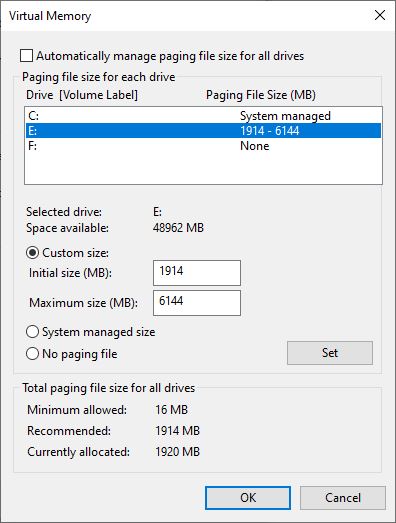 Now Press Windows + R, type Temp and press Enter.
Press Control + A, right-click, then delete all the files in the folder.
Restart Windows and check windows running smoothly.
Check updated drivers installed on Windows 10
Driver incompatibility, especially after Windows 10 1903 upgrade, causes different BSOD errors Include Black screen at startup or system freezes frequently etc. We recommend check and update device drivers following the steps below.
Update the device driver
Press Windows + X and select Device Manager.
Select a category to see names of devices, then right-click the one you'd like to update.
Select Update Driver.
Select Search automatically for updated driver software.
This will automatically check for driver update, if available any windows automatically download and install them for you.
Restart windows and check if this helps.
Note: we recommend update driver software for the Display adapter, network adapter and sound card.
Reinstall the device driver
In the search box on the taskbar, enter the device manager, then select Device Manager.
Right-click (or press and hold) the name of the device, and select Uninstall.
Restart your PC.
Windows will attempt to reinstall the driver.
If neither updating or a new installation worked for you, visit your motherboard manufacturer's website and download the latest drivers for your motherboard.
Run System File Checker
Also Corrupt or missed system files can cause Windows to randomly freeze. Run DISM command and System File Checker that will restore any broken or missing system files that could be causing your PC to freeze.
Search for cmd, Right click on command prompt select run as administrator.
Type DISM RestoreHealth command: DISM.exe /Online /Cleanup-image /Restorehealth
After 100% complete the scanning process Run system file checker utility sfc /scannow and press enter key.
Restart Windows after complete the scanning process, and check system running smoothly.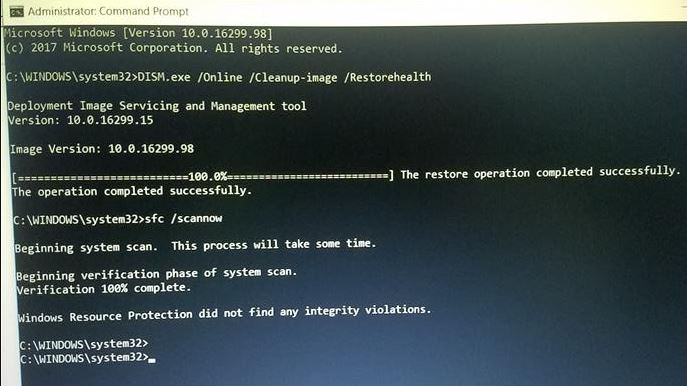 Run a disk check
Another common issue is errors within your drive, and if you haven't defragmented or error-checked it in a while then this could certainly be the cause of Windows crashing.
Open Windows Explorer, right-click your primary drive (most likely your C drive) and hit Properties
Head into the Tools tab and, under the Error-checking pane, click 'Check now…'
Click Scan Drive to begin the process.
Restart windows after complete the scanning process.
Did these solutions help to optimize Windows 10 Performance and fix Laptop freezes, Not responding problems? Let us know on the comments below.
Also read: