Windows 10 is a very gamer-friendly operating system, and the fact that it is becoming the leading gaming platform in the world proves that. But some of the users report,  windows 10 laptop Freezes frequently or the system became unstable while playing games.
The computer is randomly Freezes and there is no clue why it happens. Playing a game or simply using Chrome, and suddenly my entire computer will freeze, audio will stop, and the only fix is to use the reset button on my case to force a reboot.
The most common cause of this problem is the Outdated, incompatible display driver. Corrupted system files, Disk drive errors also cause this problem. If you notice the system Freezes frequently while playing games on windows 10 22H2. Here are some solutions you may apply to stop your computer from crashing or freezing when playing games.
Windows 10 Freezes while playing Games
Start with basic first Disable any security software (if installed). Run system optimizer like Ccleaner to clean cache, junk, memory dump etc. And cleanup broke registry problems.
Also make sure your system is updated, has installed the latest windows updates. Or you can manually check and updates from Settings -> update & security -> windows update -> check for updates.
Perform a clean boot to start Windows by using a minimal set of drivers and startup programs. This helps eliminate software conflicts that occur when you install a program or an update or when you run a program. And Run the game, (which crashes while playing) check working normally. If yes then may any third-party application causing the issue. Identify the causing application and uninstall it.
USB devices such as external hard drives, printers, etc. can sometimes cause Windows 10 to freeze randomly. If you have any USB devices connected to your computer, you should disconnect them before you turn on your computer.
Disable programs in the background
Most games tend to take up a lot of memory, so it's always wise to close background programs before playing. If a game is unable to gain access to the memory it needs, it will either crash or run very slowly. To disable background running apps:
Open windows settings (windows + I)
Click on Privacy then select Background apps
Here toggle off the button "Let apps run in the background" As shown image below.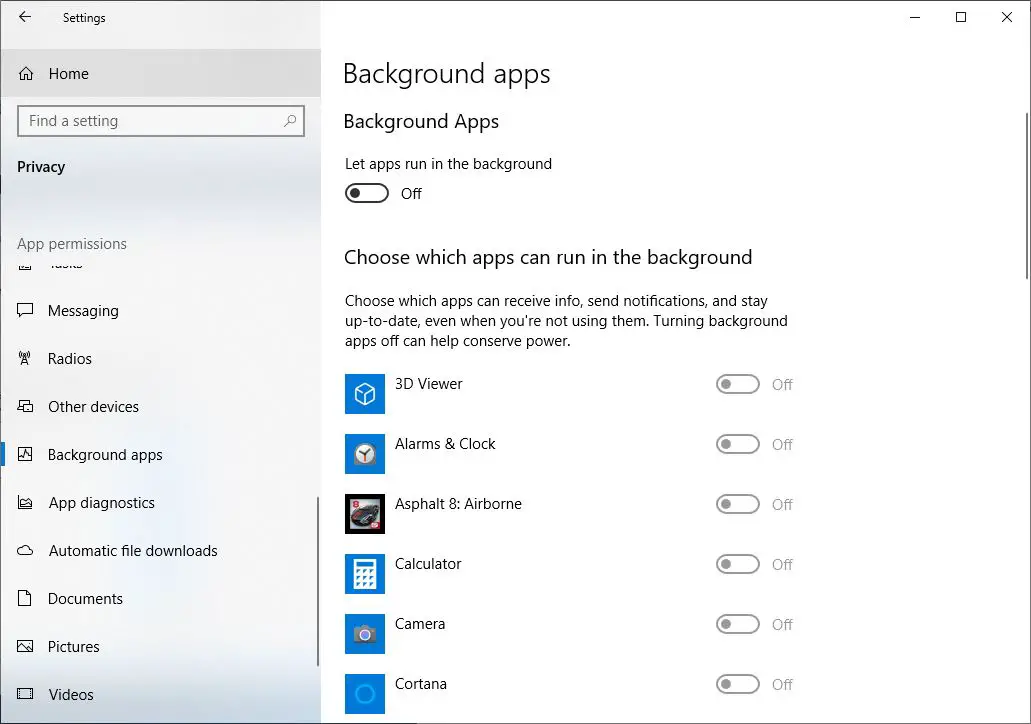 If you are Windows 7 and 8 users Here's how to disable background apps from starting with the system:
Right-click on the Taskbar and open Task Manager.
Select the Startup tab.
This will display all startup programs list, Simply right-click on it and select disable.
Update/Reinstall Display Drivers
Driver!!! the most important part of your System, If it's incompatible with the current windows version, Outdated, gets Corrupted this will cause the system to crash. And especially if the Graphics/display driver if it's outdated, not compatible this will mostly cause the system freezes while loading heavy graphics applications. We recommend to check and update your graphics driver first before performing any other troubleshooting steps. To check and update the display driver,
Press Windows + R, type devmgmt.msc and click ok to open the device manager.
This will display all installed driver lists.
Here extend the Display adapter, right-click on the installed display driver and select update driver.
Next, select Search automatically for updated driver software and let windows to check and install the latest display driver.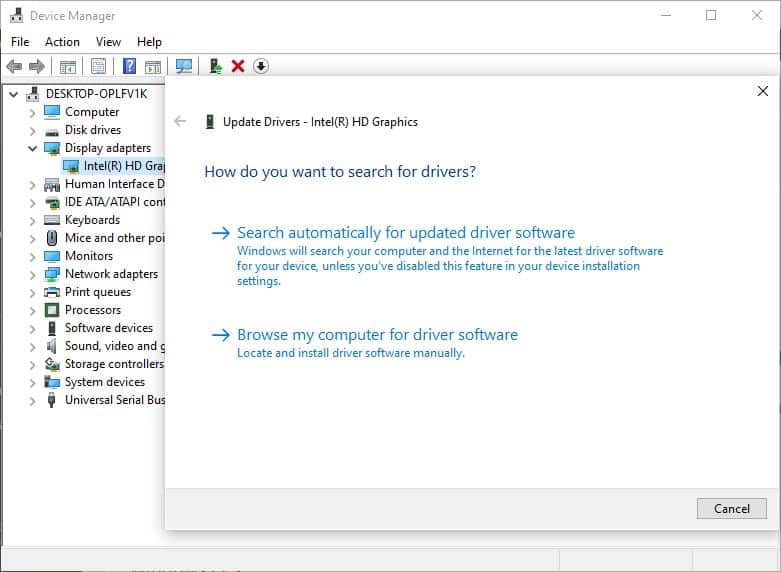 Also, you can reinstall the display driver and install the fresh display driver on your system. To do this visit the device manufacturer's website, download the latest available display driver and save it on your local drive.
Now again open Device manager, and expand display adapters. Right-click on the installed graphics driver and select uninstall the device. Click ok to confirm and restart windows. After that install the latest driver which you previously downloaded from the manufacturer's website.
Install Proper Software
Most of today's games require some additional software to work properly. In most cases, these programs are DirectX and Java. So, make sure you install all the required software and then try to play the game again. If you're not sure which programs you need to install in order to play your desired game, try to google a little bit, or read the game's documentation.
Run SFC and CHKDSK
Again sometimes corrupted system files cause a system crash, and the game fails to start or is stuck at startup and restart windows. Same with Disk errors Game stuck while playing, windows restart and fails to start with errors like no disk drive, select proper boot device etc.
Open the command prompt as administrator,
Type the command sfc /scannow, and hit enter key to run the system file checker
This will scans for any missing corrupted system files causing the issue and try to restore them.
Also run the command chkdsk C: /f /r to run Disk check, Which checks and fix disk drive errors, bad sectors.
Install the games in Compatibility Mode
If you notice any specific game causing windows 10 freezes, follow the steps below to install the game in compatibility mode.
Download the game and save on the desktop.
Right-click on the .exe file and select Properties.
Go to the Compatibility tab.
Under Compatibility Mode, check the box "Run this program in Compatibility mode."
Choose Windows 7.
If you want to apply the settings for that program to all accounts on the PC, tap or click Change settings for all users.
You might be asked for an admin password or to confirm your choice.
Apply changes and hit OK.
Check if the issue persists.
Run netsh winsock reset command
Press Windows Key + X and choose Command Prompt from the menu.
When Command Prompt starts, enter the following and press Enter to run it:
netsh winsock reset
Close Command Prompt and restart your computer.
Remove problematic software
Certain software can cause a random freeze on Windows 10. Users have reported that software such as Speccy, Acronis True Image, Privatefirewall, McAfee and Office Hub App can cause problems with Windows 10. If you have any of these programs installed on your computer, we advise that you remove them by following these steps:
Open the Settings App and go to System.
Go to Apps & features section and delete the aforementioned apps.
After you've uninstalled these apps, restart your computer.
Make sure the PC doesn't overheat
Overheating is one of the most common instigators of sudden crashes on PCs. Especially if you're running something which is power-intensive as modern games certainly are. Your PC is automatically programmed to shut down in case the CPU or GPU temperature hits critical levels. That way, it protects itself from major hardware failures. Which are quite common after extended exposure to heat.
So, what you'll need to do is to check the cooling system, clean all fans, remove all dust and debris, and move from there. Also, applying the thermal paste on the CPU is a must. It'll reduce overheating substantially. Moreover, you should also add some additional coolers if there's free space to do it. Just make sure that your power supply isn't overwhelmed
Check Physical Hardware Components
In my personal experience, Sometimes the system started crashing and performing all software-related troubleshooting didn't fix the problem. Some problems have nothing to do with the software, but instead, the hardware. There are times when you'll have to take a look and find out if components are installed properly, not causing any issues.
If you are using a Desktop computer and has an extra graphics card. Most of the time remove the graphics card, Clean it and insert it again is a very helpful solution to deal with this issue. Then do the same with the RAM and the hard drive.  Also, check the Graphics card with a different computer, To make sure the card itself not cause the issue.
Depending on the age of your components, it might also be time to upgrade to newer hardware. If your motherboard is of the modern variety, then chances are upgrading your beastly gaming computer shouldn't cost your kidneys, and then some.
Also read: