Windows 10 Feature Update may fail due to various reasons such as insufficient storage space, compatibility issues, corrupted system files, conflicts with third-party software, or network connectivity problems.
Windows 10 Version 22H2 update is now almost available for everyone with a number of new features and refinements. On previous builds, Windows 10 feature updates get downloaded and install automatically. But now With the latest version 22H2, Microsoft has made a welcome change that users need to click to download the Windows update. The overall update process is smoother, but for a few users, Windows 10 version 22H2 update failed with error code 0x8007000e, and the update was stuck downloading For some other users getting the following error
There were problems installing some updates, but we'll try again later. If you keep seeing this and want to search the web or contact support for information, this may help:

Feature update to Windows 10, version 22H2 – Error 0xc19001e2
Windows 10 22H2 update failed to install
There are various reasons that may cause Windows updates to fail to install or upgrade. And the most common error 0x8007000e seems Windows runs out of storage, but there could be other reasons too, such as issues in the Windows Update mechanism, software conflict, corrupted system files and more. Well here apply the solutions below to fix and install Windows 10 version 22H2, and update on the right way.
Check system requirements
The very first and most important thing you should do when installing any major update for Windows 10 is to check if your current system configuration supports it.
Here are the minimum system requirements for Windows 10 version 22H2.
Processor: 1GHz or faster processor or SoC
RAM: 1GB for 32-bit or 2GB for 64-bit
Hard disk space: 32GB for 32-bit OS or 32 GB for 64-bit OS
Graphics card: DirectX9 or later with WDDM 1.0 driver
Display: 800×600
So, if your computer doesn't meet the minimums here, it's about time to upgrade.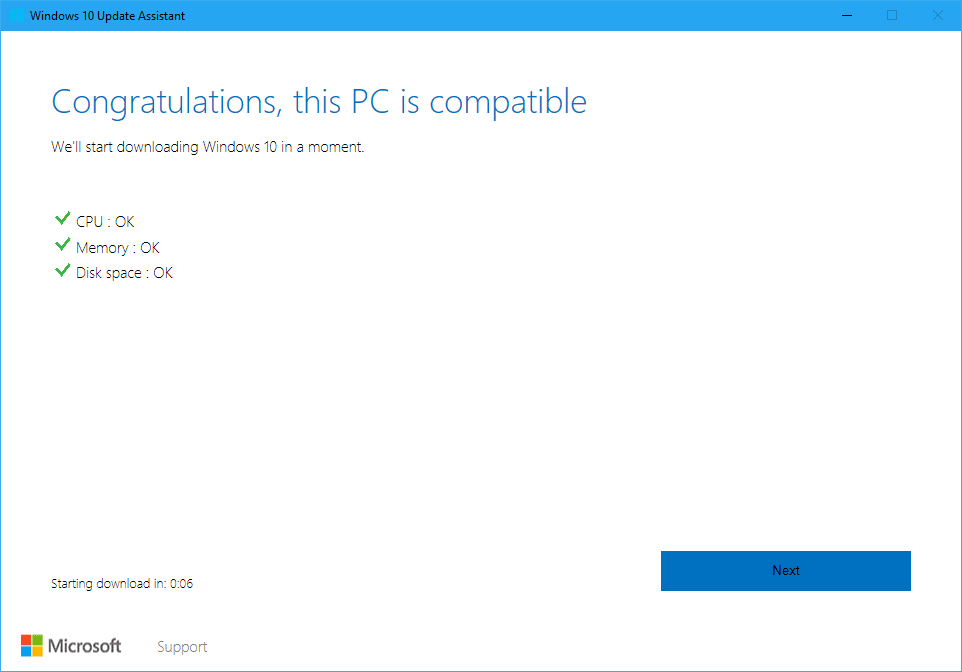 So the first and most important thing you have to check and make sure the System has enough free disk space to download and install the Big update. Microsoft this time recommends 30 GB of free disk space for smooth installation.
Check your internet isn't set to a metered connection, which may block the Windows 10 May Update from installing on their computers.
Disconnect from VPN, If configured on your PC,

Disable Virus protection, or if possible completely uninstall the antivirus and check for updates.
Also, Check Date & time and region settings are correct.
Reset Windows Update components
Windows update components, such as Software distribution, and Catroot2 Folder Store important update related files. If due to any reason, these files get corrupted you may face different issues while downloading, and install upgrade errors. Windows have an update troubleshooting tool that helps to fix different update related problem itself.
First, run this Tool and let Windows fix the problem itself. Still having the same problems while upgrading Windows try to manually reset Windows update components.
Press the Windows + I keyboard shortcut to open the settings app,
Click on Update & Security, then Troubleshoot,
Next, click on the Additional Troubleshooter link to display all available troubleshooter list,

Select Windows update on the right-hand side and click Run the troubleshooter.
This will check and fix the problems prevent while downloading and upgrade Windows. After That Restart Windows and try to upgrade.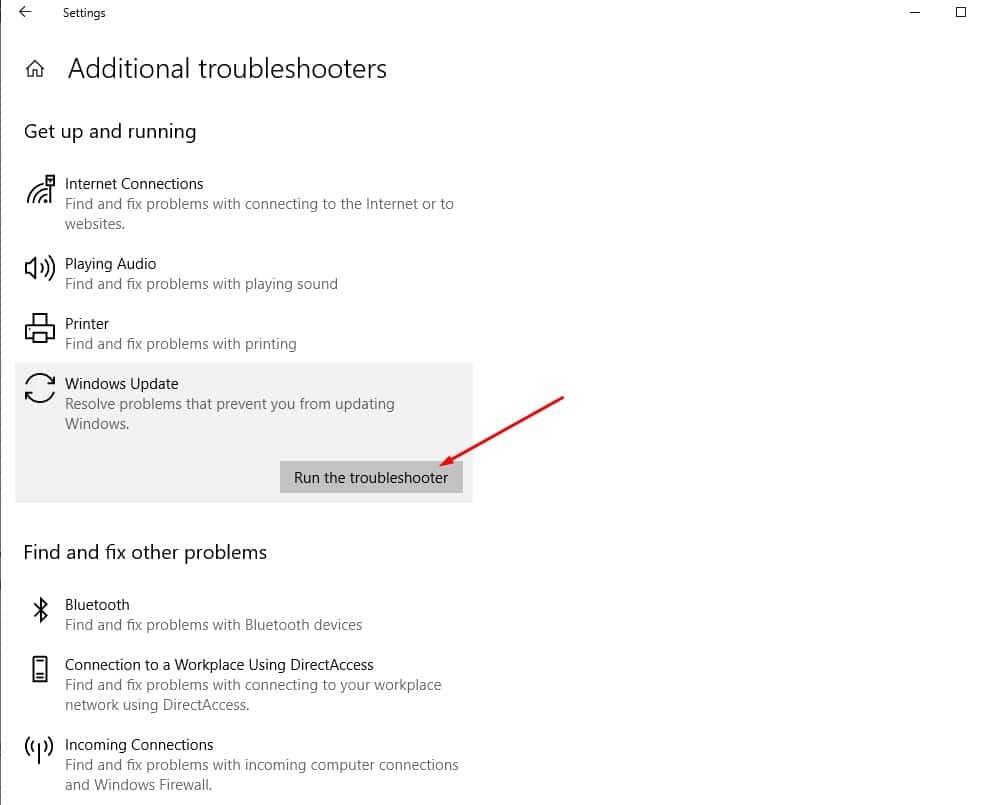 Manually reset Windows update component
Still having the same issue Try to manually reset the Windows update component. You can reset Windows update components either using the command prompt or from GUI let's see both steps.
Reset Windows update using the command prompt: 
To manually reset the Windows update components, Open the administrative Command Prompt and type the following commands one by one followed by entering key.
net stop wuauserv
net stop cryptSvc
net stop bits
net stop msiserver
Ren C:\Windows\SoftwareDistribution SoftwareDistribution.old
Ren C:\Windows\System32\catroot2 Catroot2.old
net start wuauserv
net start cryptSvc
net start bits
net start msiserver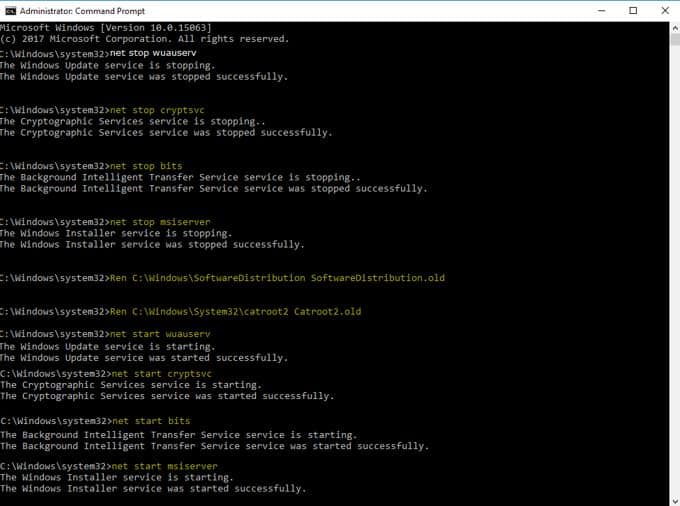 That's All Now Type Command exit to Close the Command Prompt window and reboot the machine.
Reset Windows update GUI
Open Services console using services.msc from start menu search,
Look for the Windows Update service, right-click and select stop,
Now Press Windows + E to open windows explorer,
And navigate C:\Windows\SoftwareDistribution\Download
Delete all files inside the download folder, But make sure not to delete the folder itself.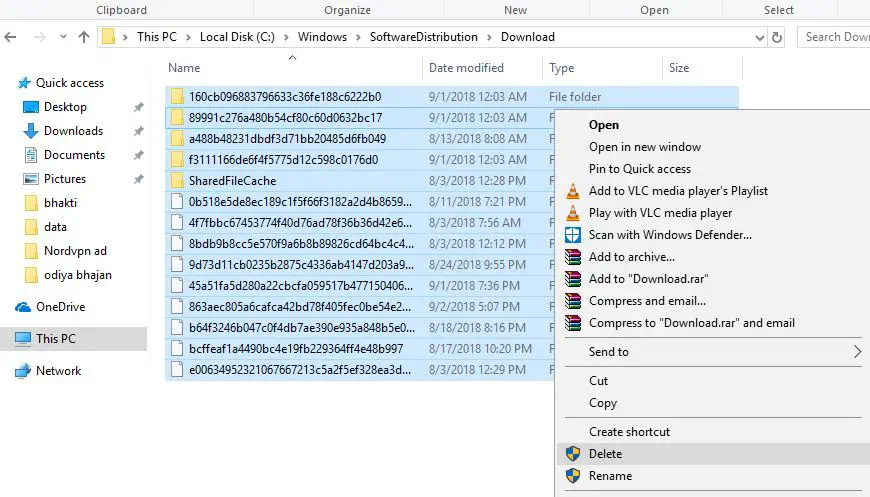 Now again open the Windows service console,
Right-click on the Windows update service and select Start.
That's all, Restart windows and check for updates.
Click the download button when Windows offer version 22H2 and let this to download and install.
Run the SFC scan
Also, corrupted system files cause different problems, Errors while upgrading to Windows 10 version 22H2. Windows has a built-in system file checker tool that helps to scan and restore missing, damaged system files. Even though it's not specifically meant for resolving update issues, it certainly can help. Here's how to run this command:
Go to Search, type cmd,
right-click Command Prompt, and select Run as administrator.
Enter the following command, and press Enter: sfc/scannow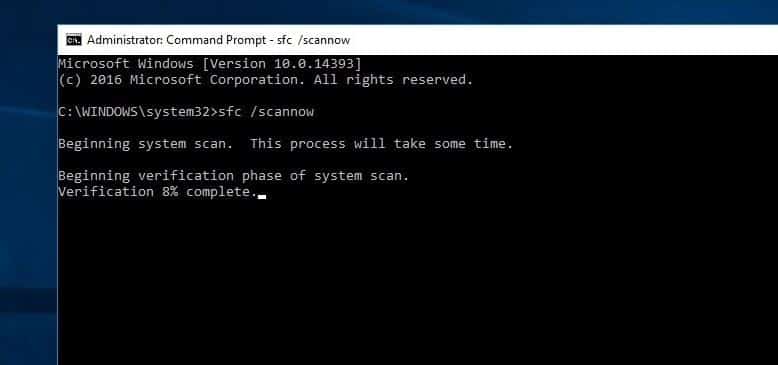 This Will start the scanning process for missing, damaged system files. If found this will restore them from a special folder located on %WinDir%\System32\dllcache. Wait for the process to complete 100% then Restart windows and Restart windows. Now again manually Reset the Windows update components and try to upgrade/ Install the Windows 10 May update.
Note: If you are getting Blue screen error while upgrade to windows 10 version 22H2. First, disable Antivirus application if installed, Run SFC utility and DISM command and update Display driver and network adapter driver before check for latest updates or install windows 10 update. Or check out Windows 10 BSOD Error ultimate guide.
Still, need help using the official Media creation tool or upgrade assistant to install Windows 10 version 22H2 on the right way.
Also read: