Since the introduction of Windows in 1985, many organizations, homes, and learning institutions have embraced it. Windows computer was a popular digital technology before mobile phones took over people's lives.
The massive number of Windows users and wide market share is proof that Windows devices are largely recognized. Windows PCs are used in education across the world because Windows 10 is user-friendly and accessible. It is also reasonable to the extent that this is what many education practitioners recognize today.
Windows 10 Overview
Windows 10 was launched in 2015 and is the latest personal computing operating system. Due to its improved user interface and universal apps, Windows 10 has so far positive reviews. It has facilitated personalized learning supported by affordable applications tailored to education.
This operating system is geared towards delivering education to learners and relieving the workloads among educators. Learning is a two-way process where the teachers and learners must interact. Educators and teachers can replace the traditional blackboards with Windows 10 and pave the way for improved engagement and interactive learning.
Window 10 can be installed in laptops and computers used in learning institutions. It supports several apps tailored to education to enhance teaching experiences by supporting end-to-end learning. Due to its ease of management and contemporary hardware, Windows 10 is shaping the education sector.
Benefits of using Windows 10
Windows 10 features a set of educational apps such as early learning, reference books, study guides, and instructional guides. By using these apps, schools can come up with improved learning approaches through games, puzzles, and digital flashcards.
This operating system features onscreen eye controls to help students with special needs control the keyboard and the onscreen mouse. Additionally, with pain 3D, learners can come up with challenging and excellent models based on their reasoning.
The Microsoft learning tools, including the virtually enhanced displays, improve understandability and the speed of reading and writing. These tools also help with highlighted content by splitting the words syllable-by-syllable.
Storytelling in classrooms can be greatly improved with graphics and videos using the Microsoft photos app. This can pave the way for creative communication and more engagement. Educators and students can use whiteboards for improved collaboration. Students can exchange information and notes over the air through the nearby sharing feature.
Math homework help from experts
In addition to acquiring great computer knowledge, a student pursuing math courses in college must complete various assignments as part of their education. They can have their math homework completed by experts at EduBirdie and continue using their Windows 10 for other purposes. I come across similar situations many times and I ask EduBirdie to do my math hw for me. I get the perfect response and the experts study the assignment requirements and complete the homework in time.
Challenges of Windows 10
Whereas Windows 10 is so beneficial to students and educators, it also comes with some challenges. The devices' performance, systems updates, and troubleshooting errors must be made manually.
Students can access non-educational apps and inappropriate content causing distractions during learning. The learners and educators can use the computer for other purposes. Students who face distractions while using their computers can consider having their math homework done by experts. Math assignments require a lot of focus and concentration.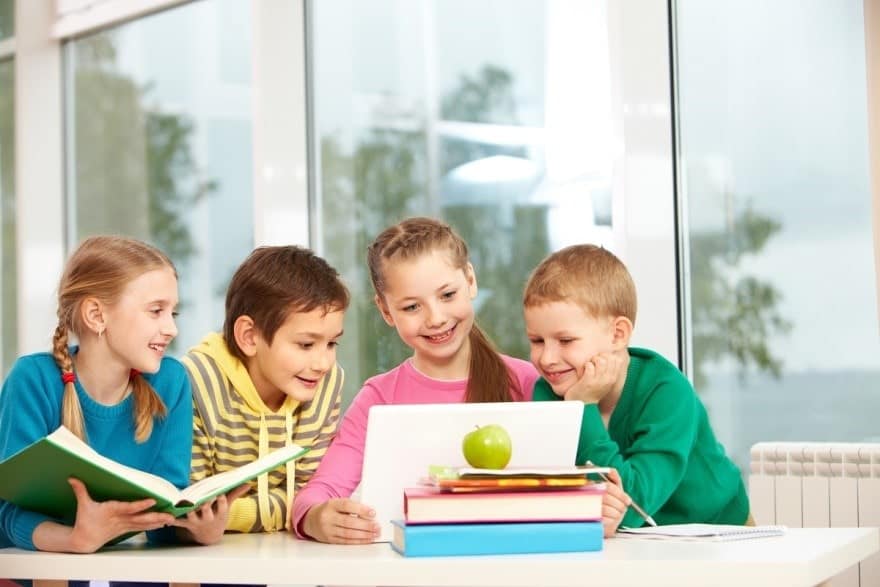 Windows 10 management
The management of Windows 10 requires educational organizations and schools to eliminate the key challenges. Students and educators should use features and educational capabilities offered by Windows 10 tools without tampering with its security and productivity.
Windows 10 device management for educational purposes should focus on blocking applications that may distract people during learning. It should also focus on blocking access to certain websites and allowing access to the desired ones.
To avoid distractions, the Chrome browser settings should be configured by blocking pop-ups and creating YouTube filters. The data and device security need to be enhanced using incognito mode and passcodes. The form autofill and password should also be disabled. The device should be configured to run a selected single only and win32 application.
Windows 10 management also entails controlling search suggestions and default search engines. The geolocation on the chrome browser needs to be enforced for IP location tracking.
Conclusion
Windows 10 plays an important role in improving the learning experiences among learners. By having good controls and policy applications, learners and educators can benefit more from this operating system. Windows 10 should be well-secured controlled and monitored to ensure that learners are not distracted while using it. For proper management and securing of Windows 10, learning institutions, organizations, and individuals can engage professionals who may help them to leverage its actual capabilities.