Finally, Windows 10 2022 Update is Rolled out for 'seekers' or those who opt to install it by manually checking for updates in the Settings app. The latest Windows 10 version 22H2 is a minor refinement of its predecessor, Microsoft says this update comes with a lot of improvements that should improve the overall user experience. And all genuine windows Users receive Windows 10 Version 22H2 Via windows update for free.
You may be wondering why you can't seem to get it installed. This is because the Windows 10 22H2 Update is being rolled out in stages, some regions may get it a bit later than others. So, prepare your System for Windows 10 version 22H2 and wait for the update to be installed automatically. Also, Microsoft Released the Official windows 10 22H2 ISO And Windows upgrade assistant, a Media creation tool to make the upgrade process smoother. This post discusses how to get early install Windows 10 version 22H2 Using Media Creation Tool. 
Basic checklist for Windows 10 22H2 update
First of all check And make sure your system meets the minimum system requirements to install windows 10 22H2 Update.
Processor: 1GHz or faster CPU or System on a Chip (SoC).
RAM: 1GB requirement for 32-bit or 2GB for 64-bit.
Hard drive: 32GB clean install or new PC (16 GB for 32-bit or 20 GB for 64-bit existing installation).
Graphics: DirectX 9 or later with WDDM 1.0 driver.
Display resolution: 800×600 minimum requirement.
Networking: Wi-Fi or Ethernet adapter.
If you are running Windows 10 20H2 or later, the latest windows 10 22H2 update is a small enablement package for you and it's quick to install via windows update. But if you are upgrading from older version 1909 or 1903 it's a big update and make sure your drive has enough free space to download and install the windows 10 2022 update.
Check and make sure you have a stable working internet connection to download windows update files from the Microsoft server.
Also temporarily disable or uninstall third-party antivirus software and disconnect VPN (if configured) on your device.
Force Windows update to install windows 10 22H2
Press the Windows key + I keyboard shortcut to open the settings app,
Go to Update & security, then hit the Check for updates button
Let Windows 10 see what updates are available.
If you see an update named "Feature update to Windows 10, version 22H2", this is the 22H2 Update and click the download and install now link.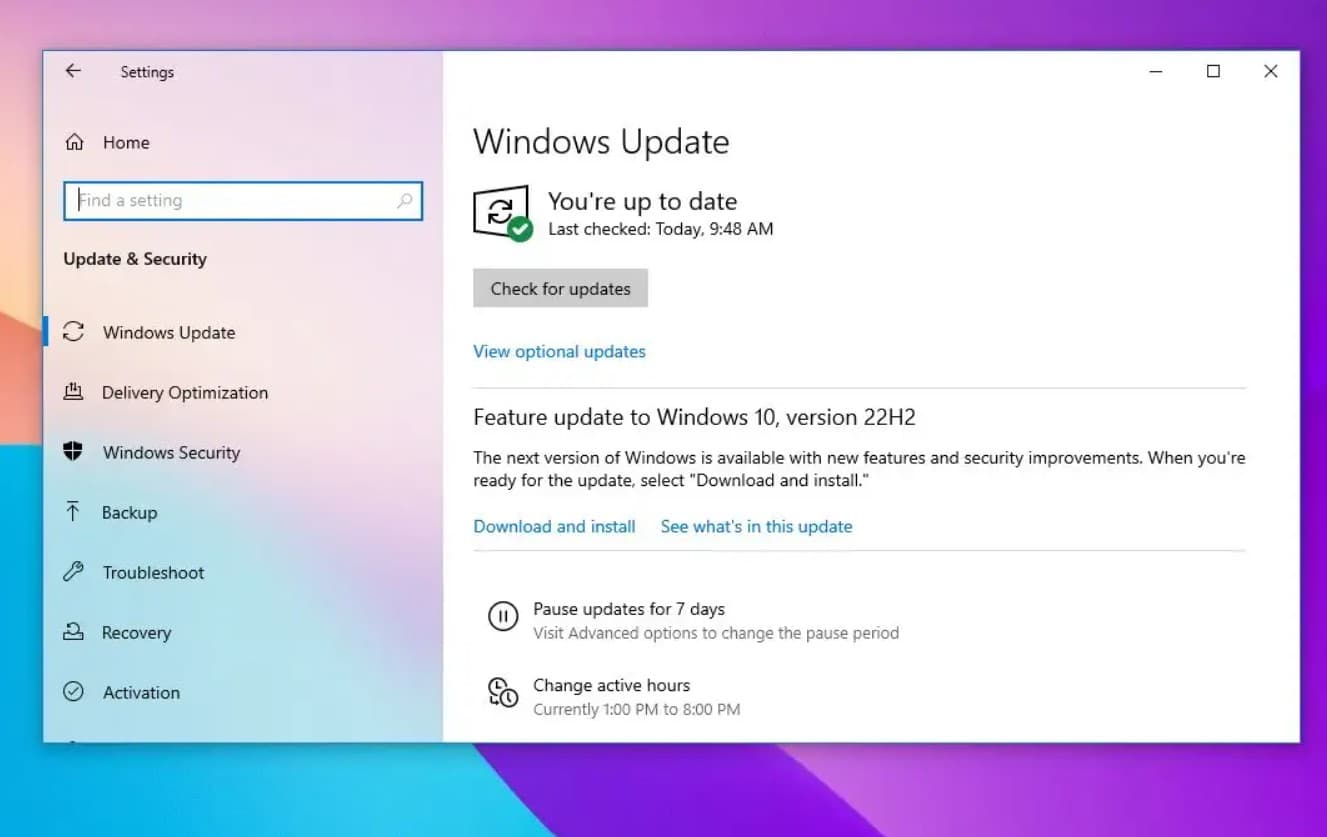 If you are upgrading from windows 10 20H1 or later the update is quicker to install. For older versions of Windows 10 1909 or 1903, a full update package will download, which will take much longer.
When it's done downloading and performing a preliminary install, Windows will prompt you to restart your computer.
Restart the computer, it will finish the installation and boot you back into Windows with the 22H2 Update installed.
Install Windows 10 version 22H2 using media creation Tool
If checking windows updates didn't show the 22H2 Update being available, you can use the Official Windows 10 media creation Tool To force, manually upgrade to Windows 10 version 22H2. For those unfamiliar with this tool, the Media Creation Tool can be used to upgrade an existing Windows 10 install or to make a bootable USB drive or an ISO file, which can be used to create a bootable DVD that you can use to upgrade a different computer.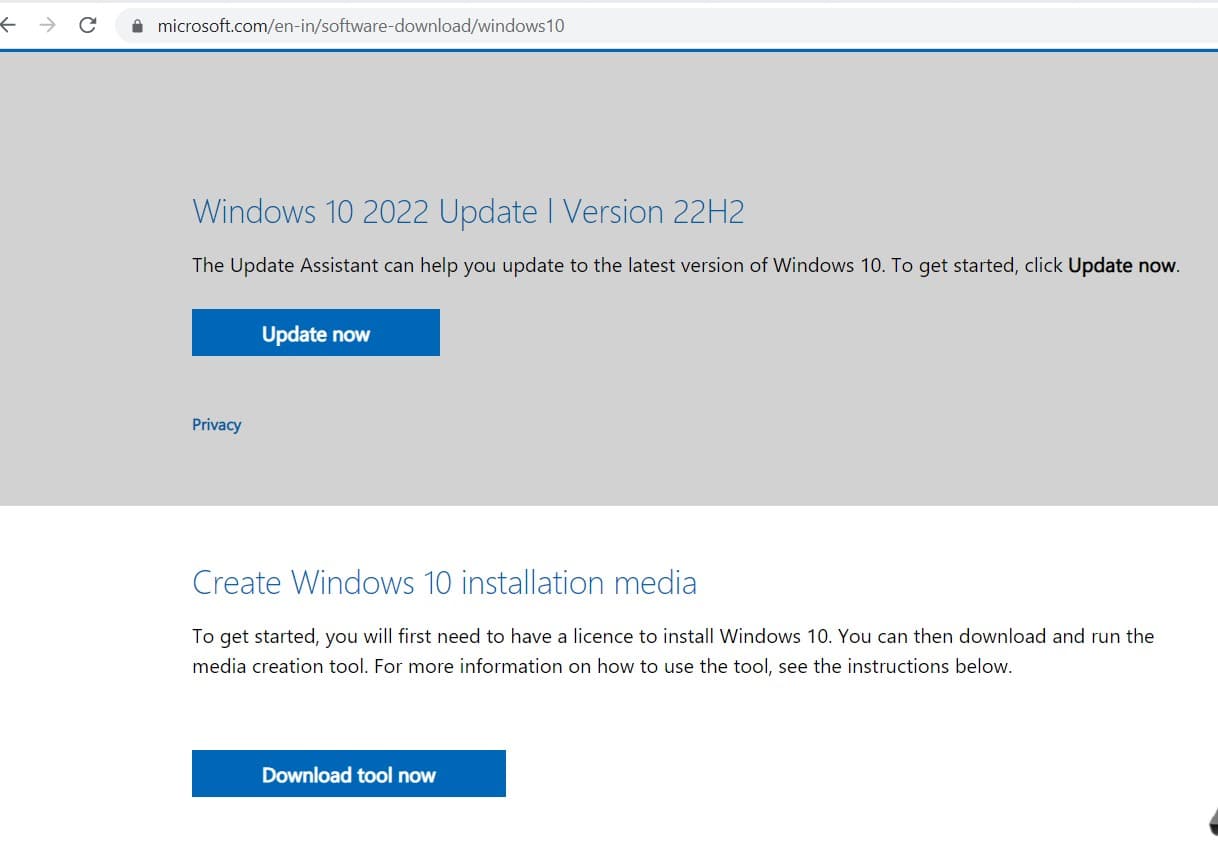 Once it is downloaded, double-click on the downloaded MediaCreationTool.exe file and allow it to run.
Once started, you will be greeted with a license agreement that you must agree to before continuing.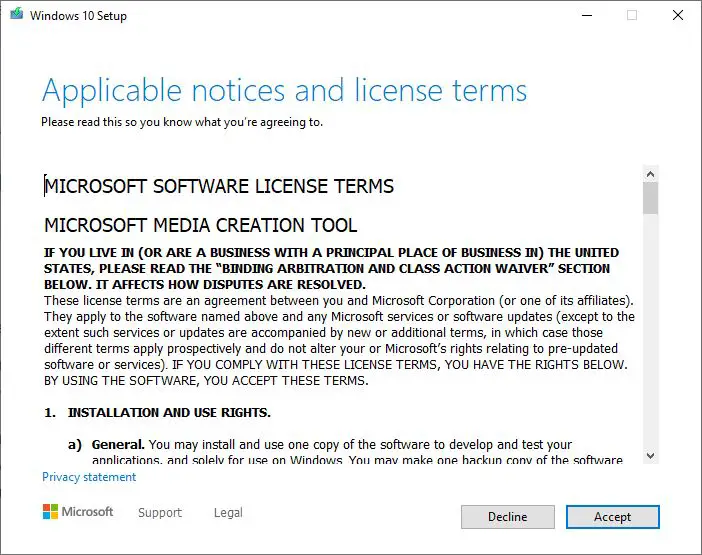 After you accept the license agreement, please be patient while the tool "gets things ready."
When done, you will be shown a screen asking whether you would like to "Upgrade this PC now" or "Create installation media."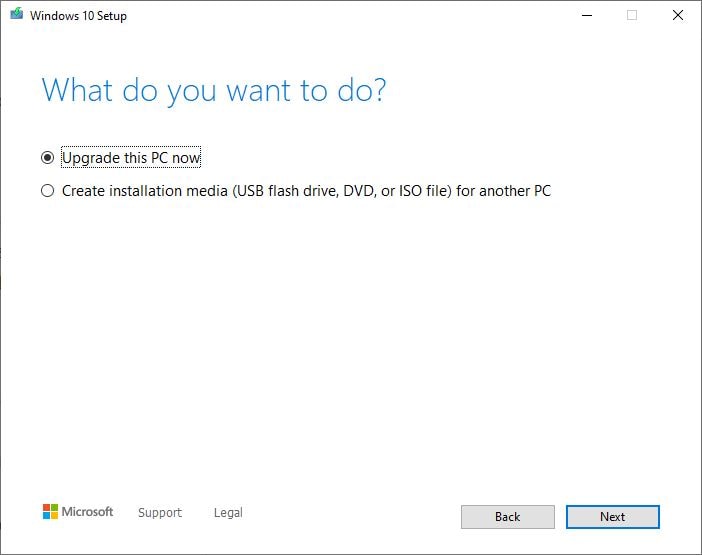 If you wish to upgrade a different PC or download windows 10 ISO, you should select the "Create installation media" and follow the prompts here.
For this guide, though, we will select the "Upgrade this PC now" in order to upgrade the PC you ran the program on.
Once you select "Upgrade this PC now," click on the Next button.
The Media Creation Tool will begin to download the Windows 10 November 2021 Update (build 19044) and install it.
Note: It will depend on your internet speed How much time it will take to complete the download process.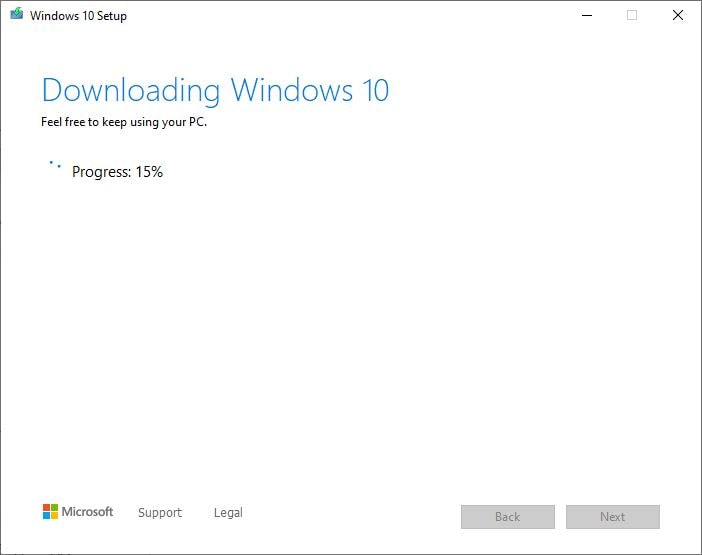 The installation process could take a while, so please be patient.
Eventually, you will get to a screen prompting you for information or to reboot the computer.
Just keep following the on-screen instructions and when it's finished, the Windows 10 21H2 Update will be installed on your computer.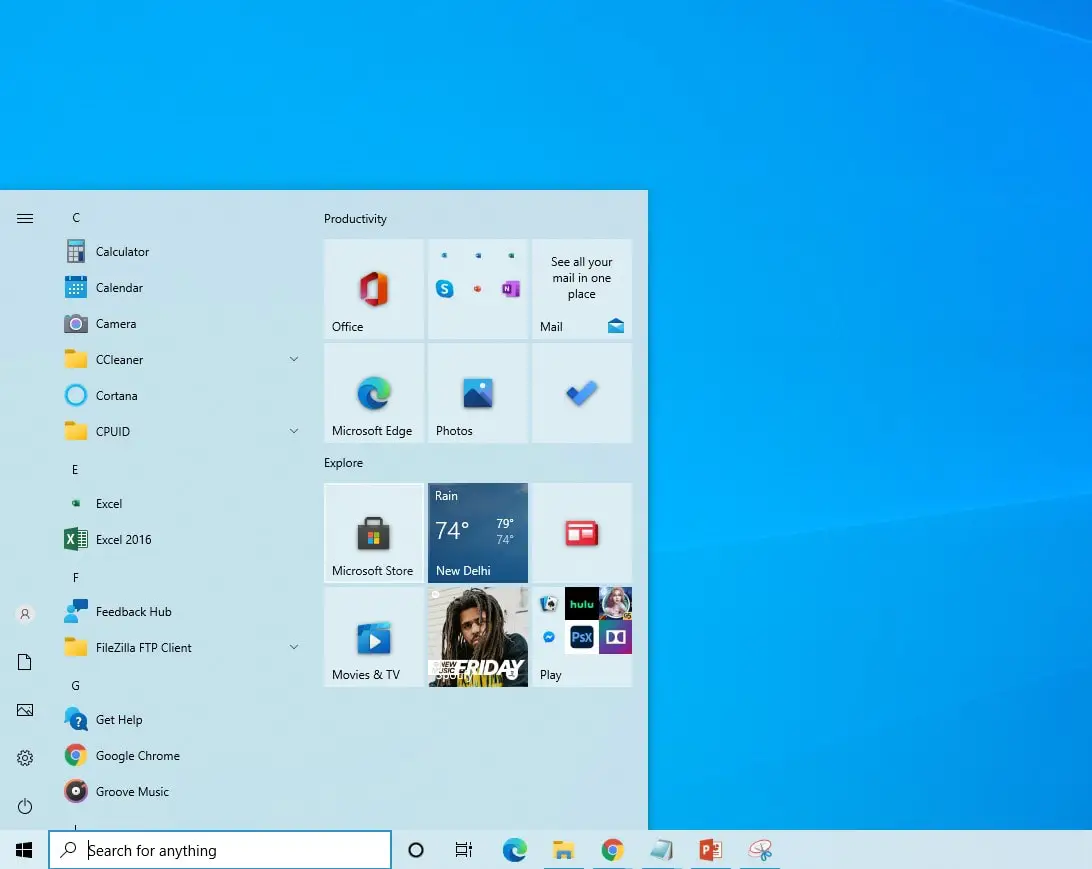 That's all you have successfully Upgrade to Windows 10 November 2021 Update version 21H2 Using Media Creation Tool.
Also, Read