Troubleshooting HDMI Connection Issues: How to Fix When Your TV is Not Detected
HDMI is a very popular way to connect output devices to your PC, but sometimes you can receive some error in the video or audio section of your PC. If you notice Windows 10 Not Detecting HDMI TV after a recent Windows or driver update, Receive the no signal error when you connect your TV to a PC via the HDMI port. don't worry a number of Windows 10 users have reported this issue.
Laptop Won't recognize the TV as an Audio Source (HDMI)
Windows 10 will not recognize the HDMI cable that is plugged into my Graphics Card. Now, it isn't the graphics card's fault because my secondary works and that is plugged into the DVI port on my card too.
Some other users report " I have updated all drivers and windows as well, but in the display settings it only identifies my main computer monitor.  The TV recognizes that there is an input from HDMI but says "no signal"
Windows 10 cannot detect the second monitor or HDMI TV, Mostly occurs because of the Installing graphics driver problem it's outdated, not compatible with the current windows version you need to update or reinstall the graphics driver with the latest version to fix the problem.
Windows 10 PC is not detecting the second monitor, here are some solutions which may help you troubleshoot this problem. But the Graphics driver is the most common reason behind this problem. And update or reinstalling the Graphics driver with the latest version helps to fix the problem.
Before go ahead
Make sure the HDMI cable is connected properly on both end (PC Graphics card HDMI port and TV HDMI port)
Also Just Unplug your HDMI cable from your TV set and then plug it again.
Try out a new and different HDMI Cable to see whether it's a fault with your HDMI cable.
Once you connect your computer to the TV via HDMI cable just make sure that you select the correct HDMI port from your TV remote. (Since most TV have multiple HDMI ports named HDMI1, HDMI2 etc.)
Also  On your keyboard, press the Windows logo key and P at the same time.
Click Duplicate.
If Duplicate doesn't work, try switching to Extend.
After that, check to see if Windows can detect your TV.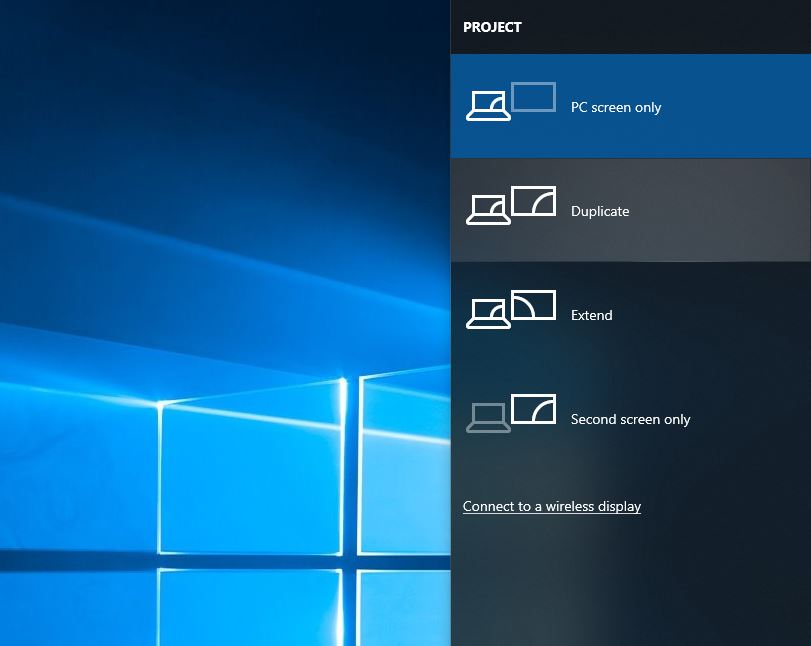 Run Hardware and Device Troubleshooter
Open the Control panel Then Click System and Security.
On the top-left, type "troubleshoot" in the search box and click Troubleshooting.
Click Hardware and Sound.
Click Hardware and Devices and then click Next.
This will search for any problems related to HDMI ports not working and then fix it automatically.
Roll Back Graphics Driver
As discussed before this problem mostly occurs due to graphics driver issues. If the problem started after a recent driver update we recommend Rollback the drivers for the graphics card and check if it helps to connect the TV via HDMI.
To Rollback your graphics card
Pressgraphics + X, and Click on Device Manager.
Double click the Display adapter, Select the Graphics device listed under it.
Right, Click on the Graphic device, and Click on properties.
Select the driver tab and select Rollback driver.
Follow on-screen instructions to complete the rollback process.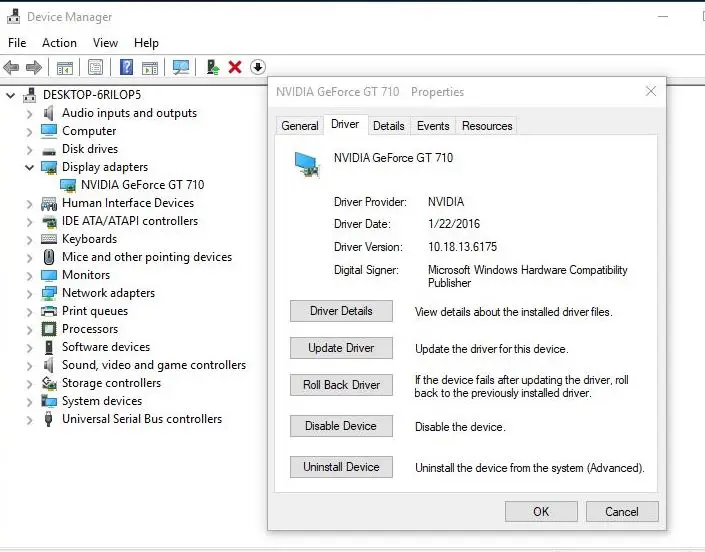 Note: Rollback Driver option is only available If you have recently updated the Graphics driver with the latest version.
Once you are done with the above steps, Restart windows and try connecting the TV and check if it helps.
Update or Reinstall Display (Graphics) Driver
If the Rollback driver option not available Then follow the steps below to update the display driver with the latest version. To do this
Press Windows + R, type devmgmt.msc and ok.
This will open Device manager, and list all installed driver list
Double click on Display drier, Select the Graphics device listed under it.
Right Click on the Graphic device, and select update driver
On the next screen select search automatically for updated driver software.
Windows check for the latest available display driver.
If found, Windows automatically download and install them for you.
After that restart windows and try to connect HDMI TV, Hope this helps.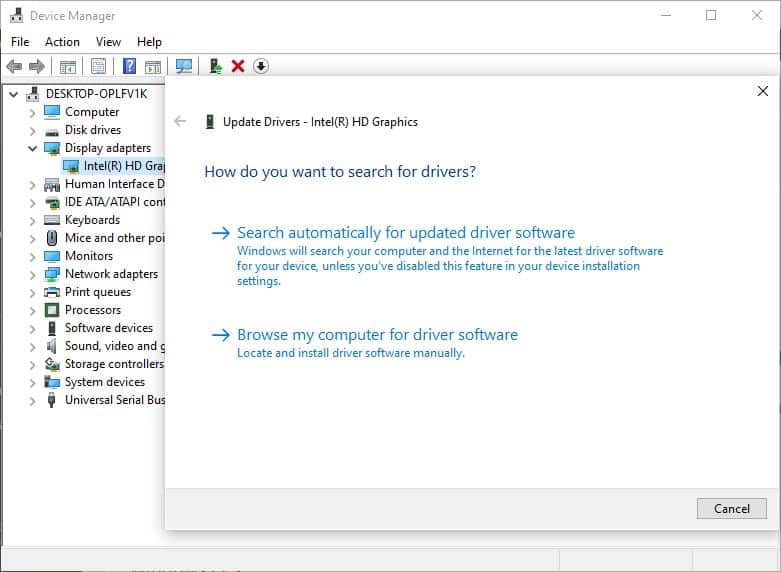 Reinstall Graphics Driver
If the windows update didn't install any driver software, we recommend manually reinstall the display driver with the latest version. And to do this open the device manager, Right-click on the installed graphics driver and select uninstall.
Restart windows to completely uninstall the driver software from your system. Now download the graphics card drivers from the graphics manufacturer's website and then install them. Let us know if this helps or need more help?
Also, read