Laptop Running very slow after the Windows 10 22H2 update? Does the system freeze for a long time at startup or does Windows 10 not responding mouse clicks after the 22H2 update? For some others, Windows 10 fails to boot after Update, crashes with different Blue screen errors or is stuck at black screen with a cursor. All these problems indicate updates not installed properly, the recent update is not compatible with your current system, Windows System files get corrupted etc. If you are also struggling with this problem, "Windows 10 very slow and unresponsive" here are some effective tips to help speed up Windows 10 performance.
Windows 10 Running slow
Microsoft regularly releases cumulative updates with refinements. Install the latest Windows update that may contain the bug fix causing Windows not responding or freeze.
Press Windows + I to open Windows settings,
Click Update & security then Windows Update,
Now click the check for updates button to install the latest Windows updates.
After that restart windows and check windows running smoothly.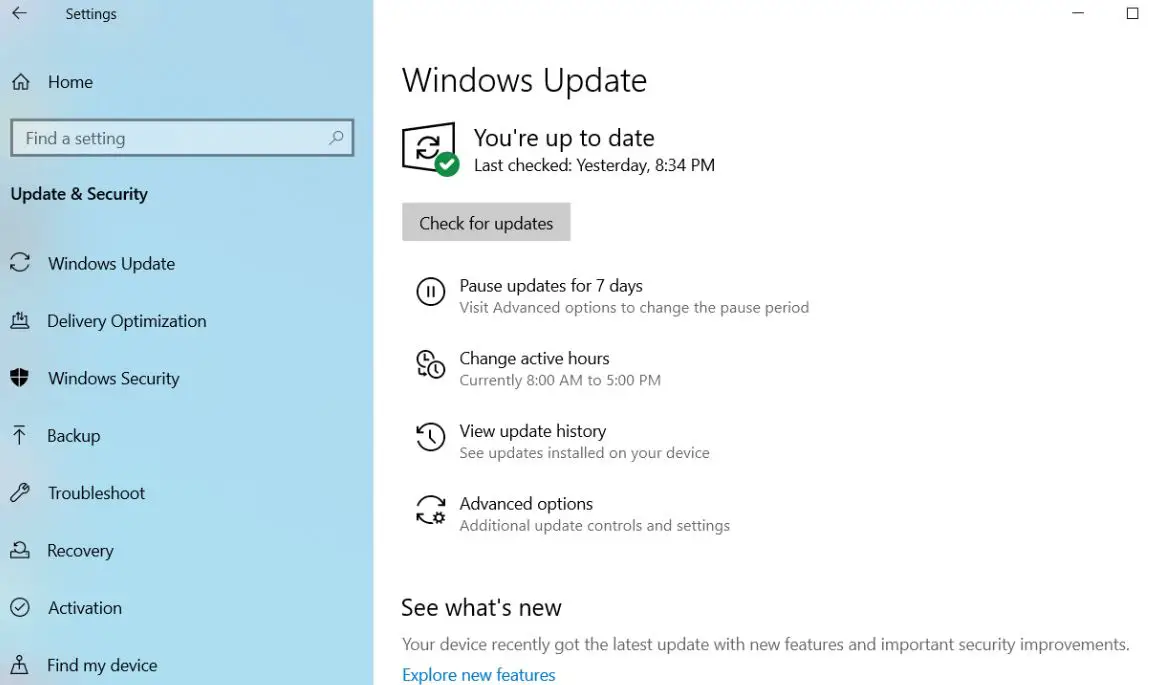 A virus, malware, or malicious software also causes your PC to run slowly. Other symptoms include unexpected pop-up messages, programs that unexpectedly start automatically, or the sound of your hard disk constantly working. The best way to handle viruses and malicious software is to try to prevent them by running antimalware and antivirus software and keeping it up to date.
Perform a clean boot
A clean boot is performed to start Windows by using a minimal set of drivers and startup programs. This helps eliminate software conflicts that occur when you install a program or an update or run a program in Windows 10. You may also troubleshoot or determine what conflict is causing the problem by performing a clean boot.
Press Windows + R, type msconfig and ok to open the system configuration utility
On the General tab, click Selective startup.
Clear the Load startup items check box.
Click the Services tab.
Select the Hide all Microsoft services checkbox (at the bottom).
Click Disable all, and click OK.
Restart Windows, and check Windows running smoothly.
If yes then one of the services causing the problem.
Repair Corrupt System Files
Most of the time Corrupt system files cause a number of problems to the Windows 10 system like a blue screen error, the system not responding, apps not open, show different error codes while opening Explorer or any application. And may this Windows 10 not responding problem occur due to corrupt system files. We recommend checking your system files using the Windows system file checker Utility.
Type cmd on the start menu search,
from the search results Right-click on the command prompt and select run as administrator,
Type the command sfc /scannow and press enter key.
This will start scanning Windows system files for corruption.
If found any the sfc utility attempts to repair it by copying a cached copy of each corrupted file from the %WinDir% \system32\dllcache folder.
Wait until 100% complete the scanning process.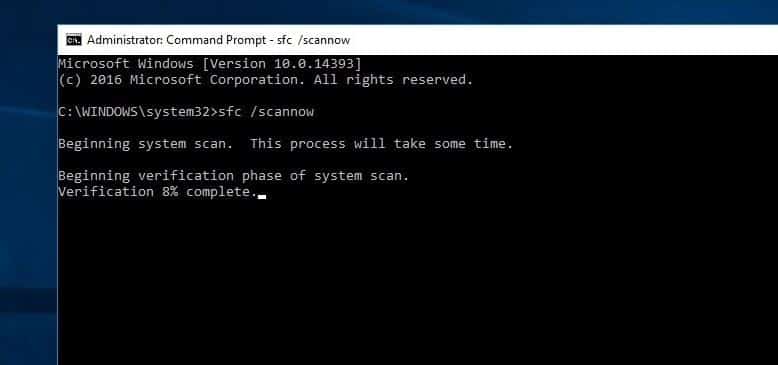 If no corrupted system files were found in the previous state, then I suggest you try the following steps:
Again open the command prompt and run the DISM command below
                DISM.exe /Online /Cleanup-image /Restorehealth
This will repair Windows images, including those used for Windows PE, Windows Recovery Environment (Windows RE), and Windows Setup.
Close the command prompt and restart the PC and check if it works.
Disable background apps
Microsoft is a big fan of its native universal apps, which might be why it allows them to run in the background even when you haven't actually launched them. That means you can access their features more quickly, but it's a waste of system resources. And when most of the system resources are used by background apps then also system may cause Windows 10 not responding problems.
Press Windows + I to open Windows settings,
Click on privacy then Background Apps,
Turn off the toggle switches next to the apps you don't want to have running all the time.
Of course, you can still launch these programs manually if you need them.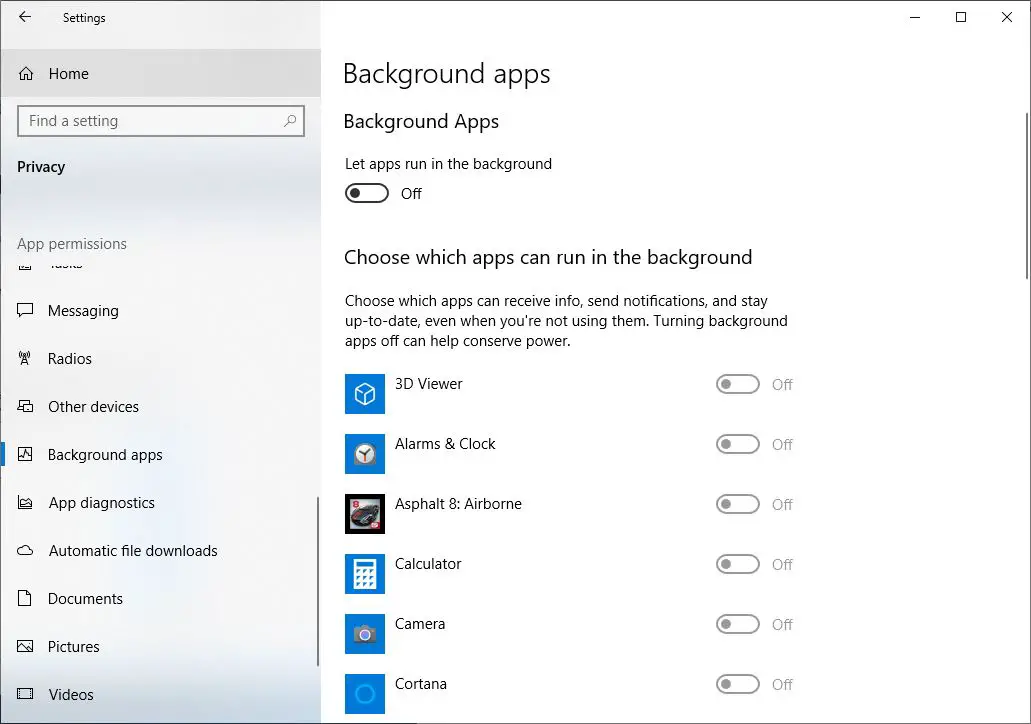 Change the paging file size to improve performance
The paging file is an area on your hard disk that Windows uses like memory. Increasing the paging file size can help improve your PC's performance.
In the search box on the taskbar, type advanced system, and then select View advanced system settings, which has the Control panel listed underneath it.
In System Properties, on the Advanced tab, select Settings in the Performance area.
In Performance Options, select Advanced > Change in the Virtual memory area.
Clear the Automatically manage paging file size for all drives check box.
Select a Custom size, then enter an initial size (in MB) and maximum size in the corresponding boxes.
Select Set > OK.
Restart your PC by selecting Start   > Power  > Restart.
Use your PC then see if it's running better. If it's not, try the next tip.
Note: To Calculate the pagefile size always Initial size is one and a half (1.5) x the amount of total system memory. The maximum size is three (3) x the initial size. So let's say you have 4 GB (1 GB = 1,024 MB x 4 = 4,096 MB) of memory. The initial size would be 1.5 x 4,096 = 6,144 MB and the maximum size would be 3 x 4,096 = 12,207 MB.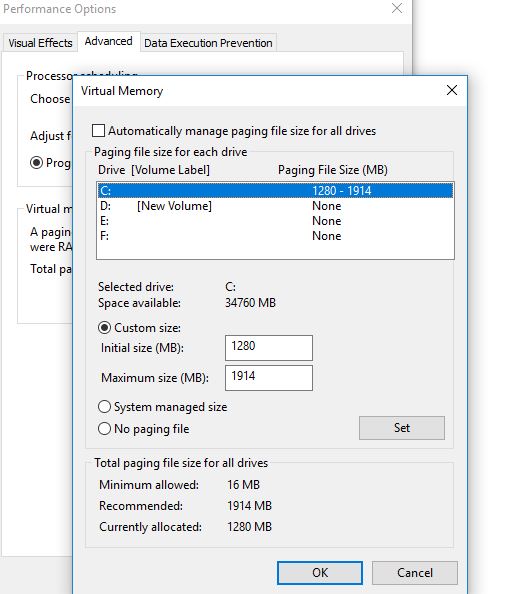 Adjust the appearance and performance of Windows
Windows 10 includes many visual effects, such as animations and shadow effects. These look great, but they can also use additional system resources and can slow down your PC—this is especially true if you have a PC with a smaller amount of memory (RAM).
To adjust the visual effects in Windows
In the search box on the taskbar, type performance, then select Adjust the appearance and performance of Windows.
On the Visual Effects tab, select Adjust for best performance > Apply.
Restart your PC and see if that speeds up your PC.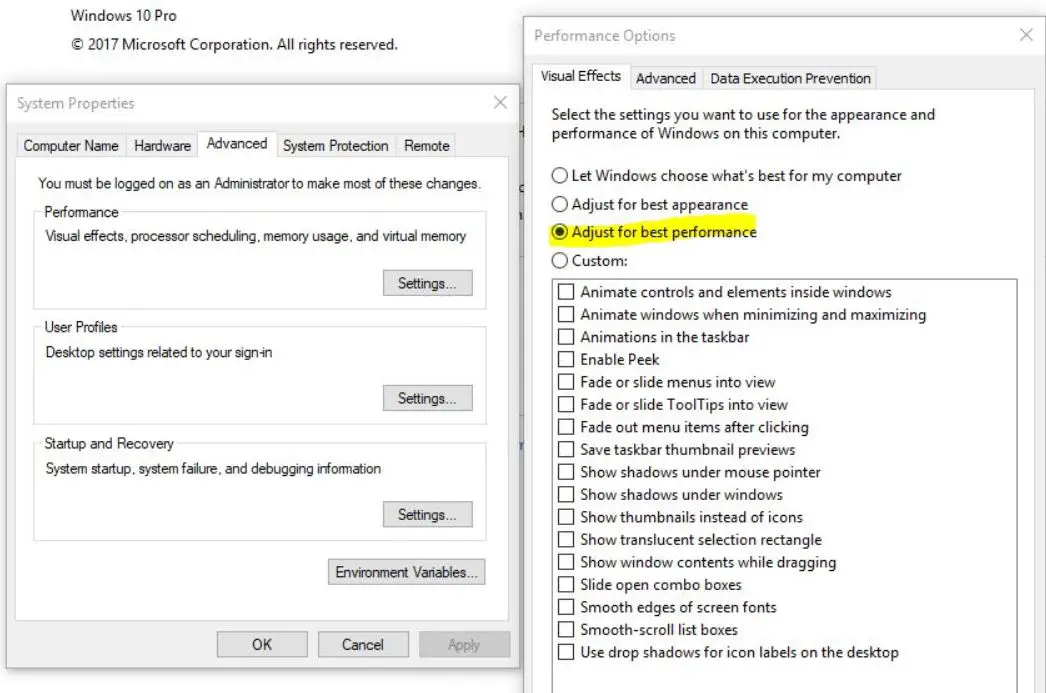 Update Installed Device Driver
After Upgrade to Windows 10 22H2 update, Some of your programs and drivers may work without issues, but some may just become incompatible of which the most common one affected is the Video/Graphics driver. There are other causes as well aside from Video/Graphics drivers but since this is the most common one. We recommend to check and installing the latest driver software for your current Windows version.
Press the Windows + X key on the keyboard,
Go to the device manager,
Expand Display Adapter,
Right-click on the installed graphics driver, select Update Driver Software,
Click Search automatically for updated driver software and let Windows to check and install the latest driver software for you.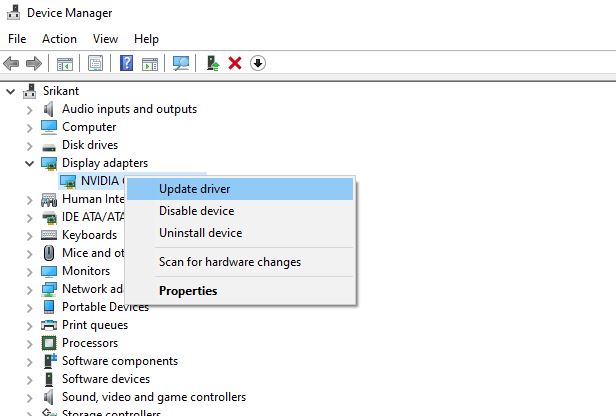 Or visit the device manufacturer's website, download and install the latest display/graphic/video and audio/sound/Realtek drivers. Restart windows and check windows running smoothly.
Did these solutions help to optimize Windows 10 performance? Let us know on the comments below, also read: