windows 10 update stuck on getting things ready for hours on every reboot or before login screen appear? Boot into safe mode and reset windows update components help.
Windows computer stuck at getting ready screen after windows update installation or Recent windows 10 22H2 update? Here is every possible solution to fix the windows 10 getting ready loop or getting windows ready every reboot, getting windows ready don't turn off your computer etc on windows 10, 8.1 and 7.
Windows 10 getting ready loop
This problem windows 10 is stuck at getting ready Screen like windows getting ready don't turn off your computer mostly occurs because of corrupted update file installation. Again an incomplete update, Windows will try to finish its installation every time you restart your PC or windows system file corruption which causes updates not installed properly. And reset windows update components probably a good solution to fix Windows 10 getting ready loop.
Well, if you have stuck on the getting ready screen, wait a few more minutes and check if this completes.
Disconnect all external devices and check if this helps.
If you are laptop user, Unplug the battery from the battery compartment of your laptop.
Press and hold the power button on your computer for 30 seconds.
Plug the power (and the battery) back and turn on your laptop.
Perform Startup Repair
If your PC gets stuck with windows getting ready don't turn off your computer before appearing on the login screen, which might restrict you from accessing your desktop completely in normal ways. Startup repair is a good solution to fix startup bugs, which cause windows to start normally.
To perform Startup repair Fallow the steps bellow
Boot Windows from an installation media,
Here skip the first window on the Next screen click on Repair your computer.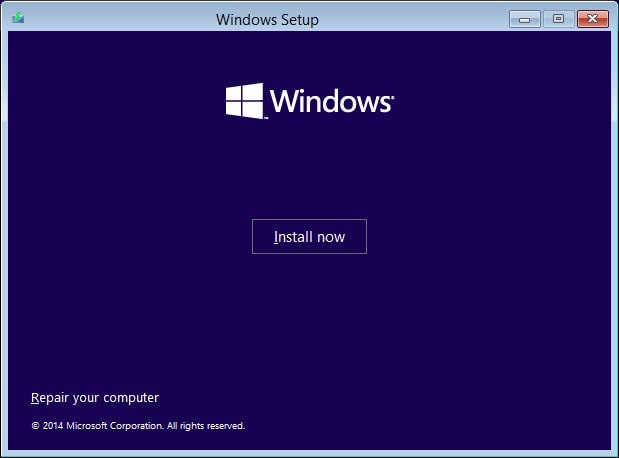 This will restart windows. Now click on troubleshooting followed by the advanced option.
This will represent the Windows Advanced Boot Options.
Here click on Startup Repair.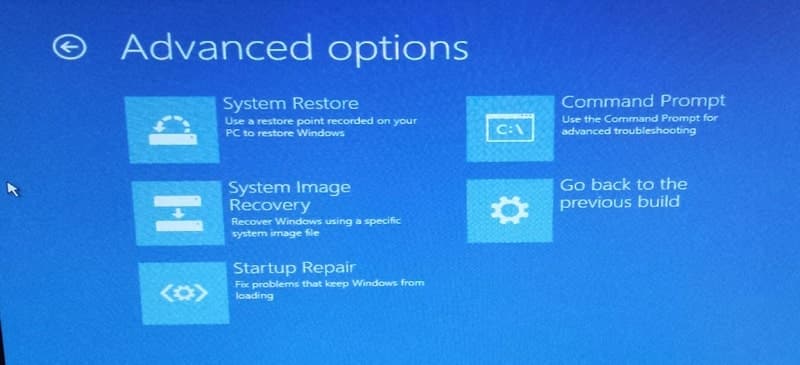 When you click on startup repair, this will restart the window and start to diagnose your system. During this diagnostic phase, Startup Repair will scan your system and analyze the various settings, configuration options, and system files as it looks for corrupt files or botched configuration settings.  After finished, reboot the PC and you will see the Getting Windows Ready Windows 10 error has been solved.
Uninstall Recent Update in Safe Mode
If the startup didn't help still having problems, boot into safe mode from advanced options. And follow the steps below to remove buggy update files that may be causing the problem.
Open  Control Panel -> Programs -> Programs and Features.
Click on View installed update > Uninstall the problematic update.
Now Restart windows and check the problem is fixed.
Delete the Software Distribution Folder
Also, clear the old update files from the software distribution folder, following the steps below that probably a good solution to fix almost every window update problem.
Again boot into safe mode,
Navigate C:\Windows\SoftwareDistribution\download,
Delete all data inside the download folder.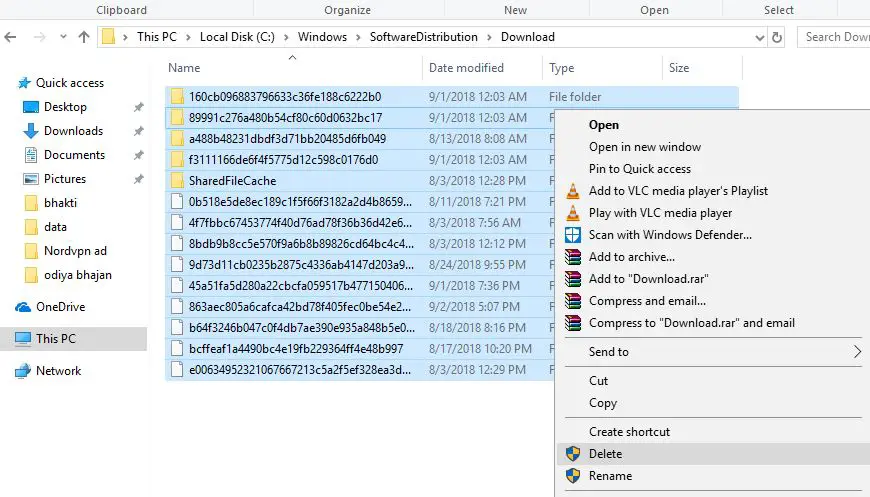 Restart windows normally, I am sure there are no more Windows getting ready loop.
Well, you can now open and click check for updates to download fresh windows update files from the Microsoft server without any problem.
Stop system maintenance
Also, some Windows users report the problem of windows getting ready don't turn off your computer gets solved after stop the system maintenance on the control panel. You can do this by the following below.
Start windows into safe mode or if you have access to normal windows desktop then
open control panel ->  System and Security -> Security and Maintenance.
Expand the maintenance and click stop maintenance as shown below image.
Restart windows and check the windows getting ready loop fixed.
Repair Corrupt system files
Windows have an inbuilt SFC utility that helps to repair and replace corrupted system files. Run the system file checker utility that probably helps if corrupted, or missing system files cause the Windows update loop.
Perform System Restore
If all the above methods failed to fix Windows 10 stuck at the getting ready startup problem. Then it's the right time to utilize the Windows system Restore Features. Which helps to revert your system to the previous working state where windows work smoothly. Again you need to perform the system restore on windows safe mode as due to this problem, you cannot access the normal desktop. Check How To perform System Restore on Windows 10 Computer.
Did these solutions help to fix the windows 10 getting ready loop? Let us know on the comments below, also read: