Microsoft Regularly releases Windows Updates Include new features and fix lots of bugs. Also, Windows 10 set to install updates Automatically if your windows have an internet connection. Or you can check for available updates from Start menu, Settings then Update and Security, check for the update. But to sometimes due to several Reasons Windows Fails to Download and Install the updates. With Showing windows 10 update failed to install Error 0x80248007 or error 0x80072ee7. The full message is like this.
There were problems installing some updates, but we'll try again later. If you keep seeing this and want to search the web or contact support for information, this may help:
Definition Update for Windows Defender –KB2267602 (Definition 1.275.1118.0)  – Error 0x80248007
The windows 10 update error 0x80248007 means that there are either missing files in the Windows Update, or Windows Update can't locate the Microsoft Software License Terms. This error appears and prevents users from downloading and installing any update via the Windows update section.
Update Error 0x80248007 on Windows 10

Microsoft has acknowledged this error and it should be fixed in an update for Windows. If you think that after some attempts this error will go disappear then you are wrong. You must have followed the below steps to fix Failed to download windows 10 update error 0x80072ee7, "windows 10 update failed to install error 0x80248007 ", windows 10 update error 0x80072af9 permanently.
Use the windows update Troubleshooter
Windows 10 has an inbuilt Troubleshooting tool to fix Windows update-related errors. It's the easiest method to try, so go ahead and run it first.
Head over to the Microsoft support site and download the troubleshooter(direct download link).
Once downloaded, open the destination folder and then execute the application.
To run the build-in Windows update Troubleshooting tool
Open the Settings app using Windows + I keyboard shortcut,
Click on Update & security then troubleshoot,
Now scroll down and locate the windows update,
Next, you need to click run troubleshooter to start the diagnosis process.
This will check the system for errors and problems which prevent install updates which can take a few minutes to complete and fix itself.
Once the diagnosis process completes, restart your PC.
Now Restart the windows and again check for updates once again.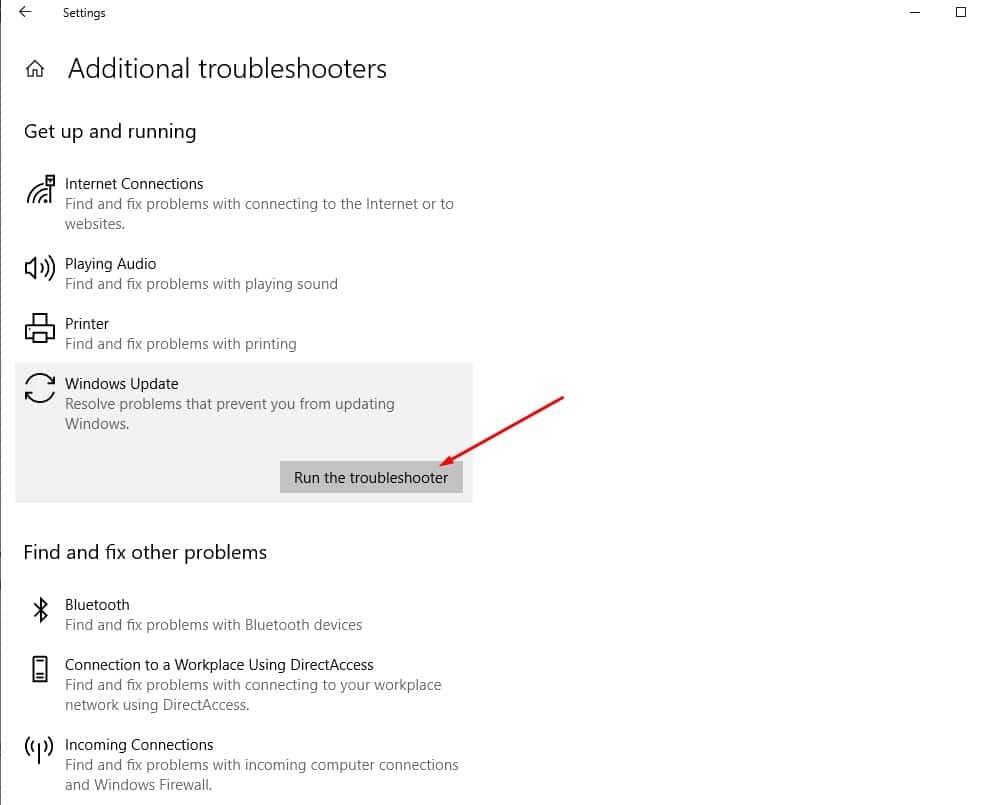 Start Windows Installer service
This error can sometimes be solved by manually starting the Windows Installer service. The steps to do that are as follows:
Press the Windows key and type cmd here Right-click the Command Prompt result, and choose Run as administrator.
In the Elevated Command Prompt, type net start msiserver and hit Enter on your keyboard to execute the command.
This Will display windows installer service was started successfully.
Now Close the command prompt by clicking the X or by typing Exit and executing the command. Now Restart the system and check for the available updates to download and install.
Reset Windows update components
If you're still having trouble after running the troubleshooter, performing the same actions manually may help where the troubleshooter didn't. Deleting windows update cache files is another solution that may just work for you.
Open the command prompt as administrator,
Type: net stop wuauserv Hit Enter key To stop Windows update service.
Next, run net stop bits to stop bits service.
Minimize the command prompt And Go to C: > Windows > SoftwareDistribution > DataStore Delete all the files in the folder.
Do The same on  C: > Windows > Software Distribution > Downloads folder.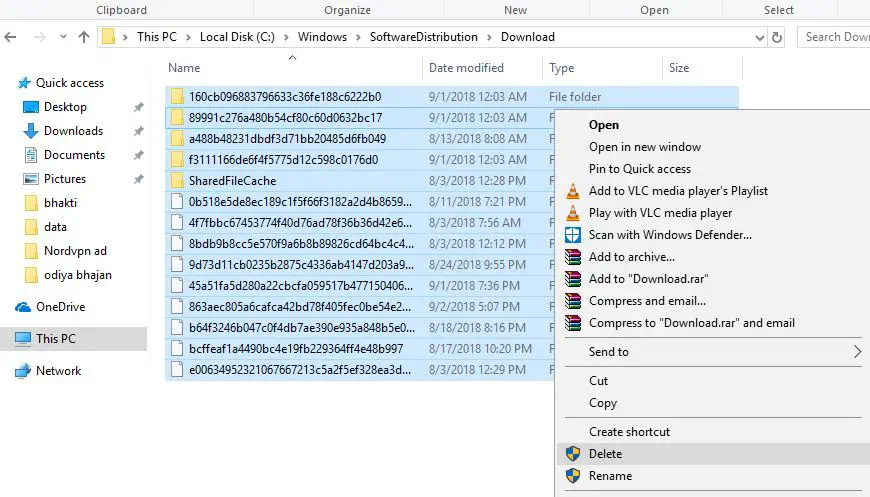 It may ask you for administrator permission. Give it. Don't worry. There's nothing vital here. Windows Update will recreate what it needs the next time you run it.
Now-Again move to command prompt and restart the stopped services to this type below commands one by one and press enter key.
First Type: net start wuauserv And Press Enter key to start the windows update service.
 net start bits Hit Enter key to start the BITS Background intelligence task Service.
 When the service has restarted, you can close Command Prompt and restart Windows.
Give Windows Update another try and see if your problem has been fixed.
You will be able to download and install the updates successfully.
Repair Corrupted Windows system files
SFC command is an easy solution to fix some windows related problems. If any missing or damaged system files create a problem System File Checker if very helpful to fix. If this Error (Windows 10 Update Fails With Error 0x80248007) happens due to corrupt missing or damaged system files this system file check can help to fix this error.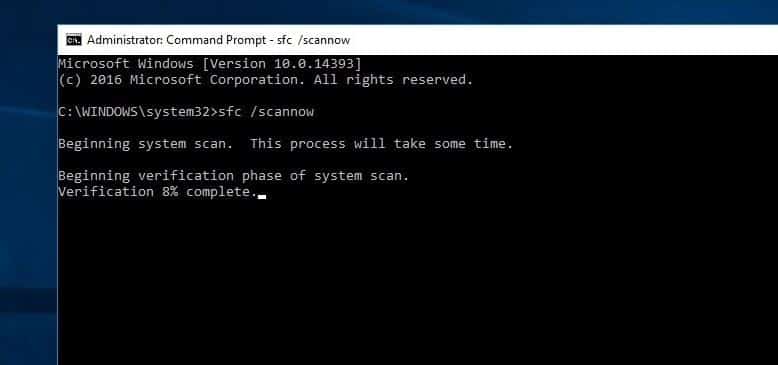 This will scan your system for all its important system files, and replace them where necessary.  Wait until Windows scans and repairs system files. If this System File Checker finds out the protected files are overwritten by incorrect files, it will extract the correct system file from the system file backup (namely dllcache) and replace the incorrect file. When the System file check and repair is completed, restart your computer and check if your computer works smoothly.
These are some Best working solutions to fix Failed to download windows 10 update error 0x80072ee7, "windows 10 update failed to install error 0x80248007 ", windows 10 update error 0x80072af9 permanently. I hope After following these steps windows will install updates smoothly without any error. Have any query, suggestion feel free to comment below.
Also, Read