Recently Microsoft has released Cumulative Update KB5000802 for Windows 10 version 20H2 to give a security boost. But unfortunately, the update has a Nasty bug that causing APC INDEX MISMATCH Blue Screen error for some users when they use printers or when printing to network printers. Several user reports on Reddit and Microsoft Answers reported, Windows 10 completely crashes and throws up a Blue Screen of Death with stop error code "APC_INDEX_MISMATCH for win32kfull.sys".
According to Windows Latest, the issue is affecting printers from Kyocera, Ricoh, and Zebra. When a user sends a file to print, instead of actually printing, the entire PC will crash, showing the dreaded Blue Screen of Death along with the error code "APC_INDEX_MISMATCH for win32kfull.sys."
How to fix the BSOD crashes when printing
Well, Microsoft acknowledged the issue, "We are presently investigating and will provide an update when more information is available," the company said on its support page.
If your device is affected after install KB5000802, and seeing problems with printers that were previously stable, the only solution you have to either update the printer's driver or uninstall the KB5000802 update and wait for the next patch.
Make sure install latest Windows updatae
Update: 15/03/2021 Microsoft today released new windows 10 KB5001567 (OS Builds 19041.868 and 19042.868) with bug fixes for the Blue Screen of Death "APC_INDEX_MISMATCH" and "win32kfull.sys" errors.
Addresses an issue that might cause a blue screen when attempting to print to certain printers using some apps and might generate the error, APC_INDEX_MISMATCH. Via Microsoft support site.
So make sure you have check and install the latest Windows updates on your computer.
Press the Windows key + X then select settings,
Go to Update & security then hit check for updates button,
In addition, click the download and install link (If any optional updates are available)
This will download and install the latest available updates on your computer.
Once done reboot your PC to apply them.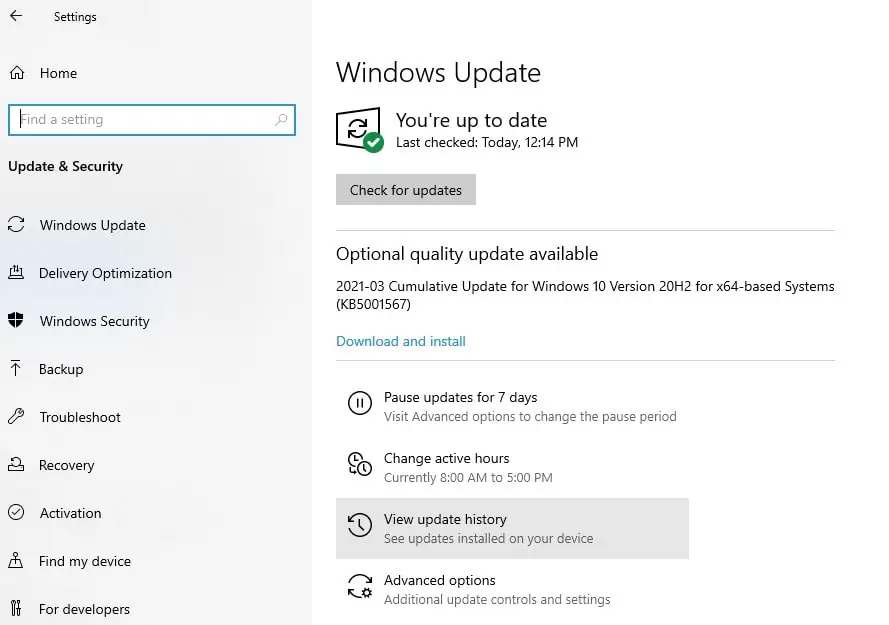 Workaround for APC_INDEX_MISMATCH stop error
Update: 13/03/2021: Microsoft acknowledged, they are aware of the Blue Screen of Death issues caused by March cumulative updates. And the company recommends following these steps to apply to fix APC INDEX MISMATCH blue screen error.
Microsoft recommends follow the instructions in  this video  
Open the command prompt as administrator and perform following commands one after one.
rundll32 printui.dll, PrintUIEntry / Xg / n "KX Driver for Universal Printing"
rundll32 printui.dll, PrintUIEntry / Xs / n "KX driver for universal printing" attributes + direct
Note: Replace the  KX driver for universal printing  with the name of your printer, details explained in the video
Uninstall update KB5000802
Well If you have too many client devices, that effected with this bug or reinstall the printer that didn't fix the problem then you need to uninstall KB5000802 following the steps below.
Uninstall cumulative update from settings
Right-click on the Windows 10 start menu select settings,
Navigate Update & Security then Windows Update.
Here click on view update history
Next click on the 'Uninstall update' option.
Now In the Control Panel, select the KB5000802 to highlight it.
Click on 'Uninstall' after highlighting the update package.
And Restart your system when asked.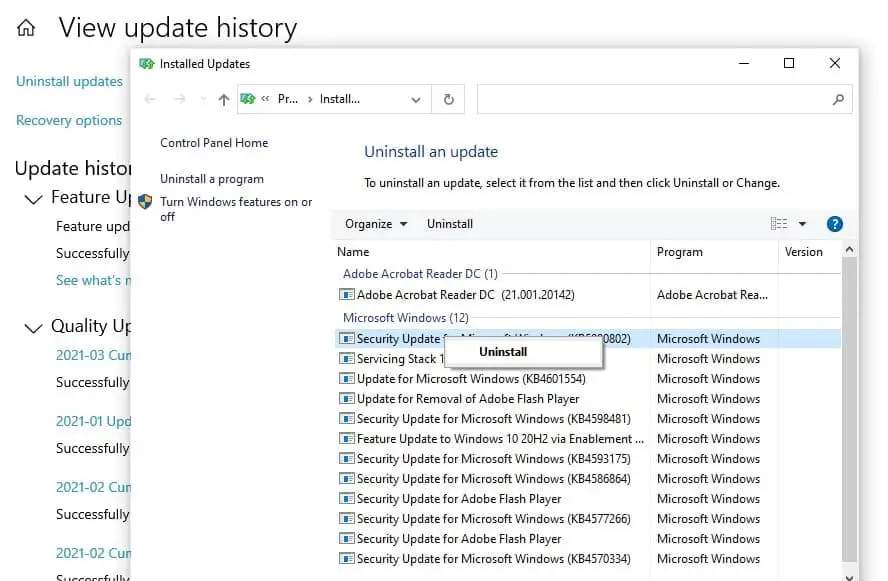 Uninstall updates from the command prompt
Also, you can remove windows update KB5000802 using Command Prompt as well.
Open the command prompt as administrator,
Type command wusa /uninstall /KB:KB5000802 /quiet /promptrestart and press enter key,
Once done save everything and restart your device.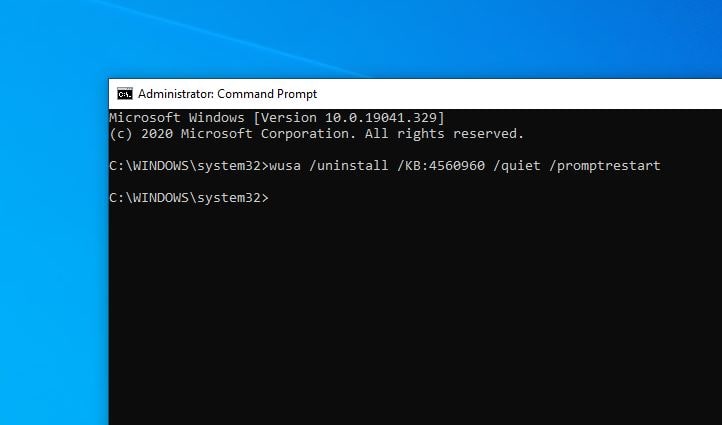 Now check if the printer problem resolved or not.
Block Update KB5000802
Windows 10 KB5000802 is part of the March 2021 patch Tuesday update, it's an important update that downloads and installs automatically. And You'll need to block the update from getting installed again following the steps below.
Download the "Show or hide updates" troubleshooter app from Microsoft's support document.
Run the application as administrator.
Click on 'Next' and allow the troubleshooter to check for updates.
Select the update and block it.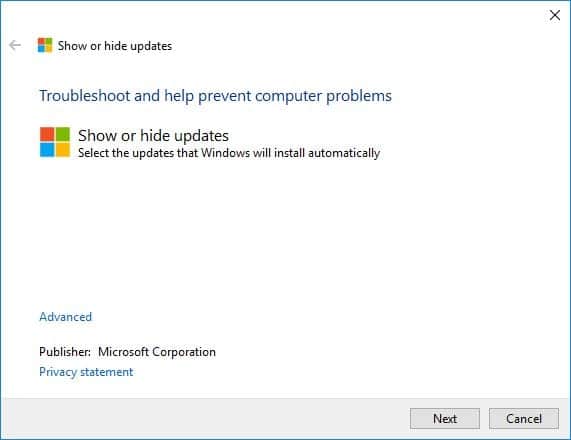 Reinstall printer driver
Changing the print driver seems to help, but that's going to be a pain if I have to roll it out to too many clients.
Visit the printer manufacturer website and download the latest printer driver for your printer model. Next, remove the old printer driver following the steps below.
Press Windows key + I to open settings,
Click  devices then printer scanner,
Here select the printer and click Remove device, then follow on-screen instructions to completely remove the printer driver.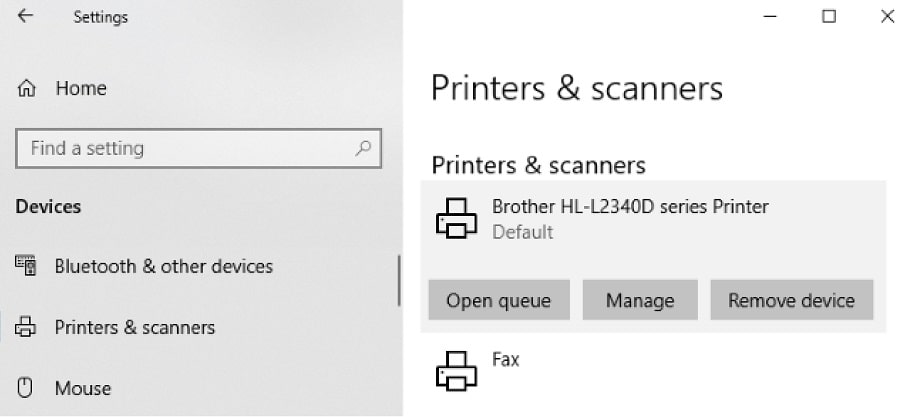 Also, open device manager using devmgmt.msc,
Expend print queues, here look if the printer name listed there,
If yes right-click on the printer name select uninstall the device and follow on-screen instructions.
Once done restart your PC, and install the latest printer driver that downloaded from the printer manufacturer website. Again restart your PC and fire a print command to check if the problem is resolved.
In addition, A Microsoft employee has posted a temporary fix on the sysadmin subreddit, which involves enabling direct printing and applying a fix with the Application Compatibility Toolkit.
Also read: