Are you encounter error code 0x8007007f when upgrading to the new Windows 11 using Windows 11 Installation Assistant? Here is how to fix it
Microsoft released Windows 11 as a free upgrade for eligible Windows 10 devices, with a number of new features and improvements. If your PC meets the minimum system requirements for windows 11 you will receive the Windows 11 download popup under the windows update section on settings. Again similar to windows 10 the new operating system can also be installed through windows update, Windows 11 Installation Assistant, or using ISO files. However, the Windows 11 installation process gettings stuck for some early adopters, showing Windows 11 error code 0x8007007f.
According to a Reddit user, Windows 11 installation at around 71 percent of completion is throwing the error code 0x8007007f.
Windows 11 error code 0x8007007f
Insufficient administrator permissions to run Windows 11 Installation Assistant, third-party antivirus, Outdated GPU drivers, Insufficient storage or disk space or corrupted or damaged system files are some common reasons that may cause error code 0x8007007f while upgrade windows 11. If you are also getting similar error code 0x8007007f along with the "Something went wrong" error message while upgrading using Windows 11 Installation Assistant and it prevents you from successfully installing windows 11 apply the solutions listed below to fix it.
To fix Windows 11 Installation Assistant error 0x8007007 first try restarting your PC and attempt to install the updates again.
Disconnect all external devices or non-essential hardware devices such as headphones, printers, scanners, USB flash or External HDD.
Temporarily disable or uninstall third-party antivirus if installed on your computer as antivirus are known to cause problems during the update or upgrade process.
Make sure you have enough free disk space (minimum 16 GB) on the system drive (usually its C drive) to carry the upgrade process.
Ensure you have a stable working internet connection to download windows 11 update files from the Microsoft server and disconnect VPN if configured on your PC.
In addition, Uninstalling old or non-essential software may also help you fix an installation error.
Windows 11 Minimum requirements
First of all check and make sure your device meets the basic requirements for install or upgrade windows 11. As per Microsoft official Windows 11 require the below system requirements for a successful installation.
1 gigahertz (GHz) or faster with 2 or more cores on a compatible 64-bit processor
4GB of RAM
64GB of internal storage
UEFI secure boot
TPM version 2.0
Graphics Card which is compatible with DirectX 12 or later with WDDM 2.0 driver
High definition (720p) display that is greater than 9" diagonally, 8 bits per color channel
In addition, you can check your PC's compatibility with Windows 11 using Microsoft's PC Health Check Tool. Download the app from the given link and run as administrator.
The app will tell you if your PC is compatible or not. If it is not, the app will showcase a full list of reasons as to why does your PC not support Windows 11.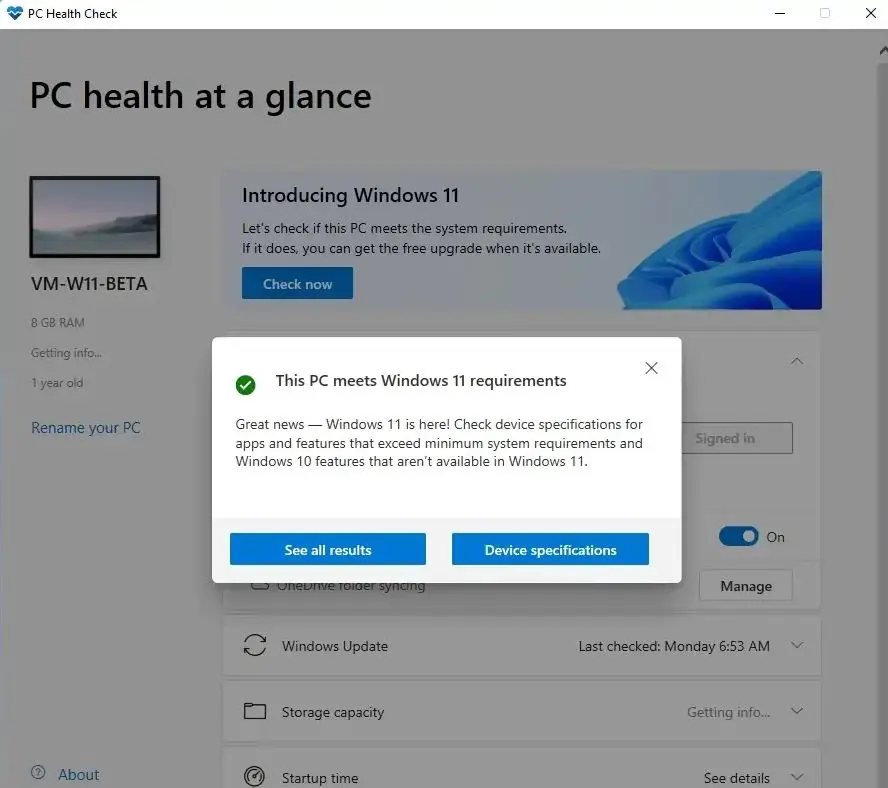 Run Windows 11 Installation Assistant as administrator
The upgrade process requires administrator privileges to Make changes on windows system files. Several users who had also encountered the same problem and solved it by rebooting their systems and then running the Installation Assistant in admin mode.
Just close the Windows 11 Installation Assistant error screen, and reboot your computer.
Locate the Windows 11 Installation Assistant (that you have downloaded from Microsoft's official page), right-click on it select run as administrator,
Click yes if the user account control prompt for permission And follow on-screen instructions to upgrade windows 11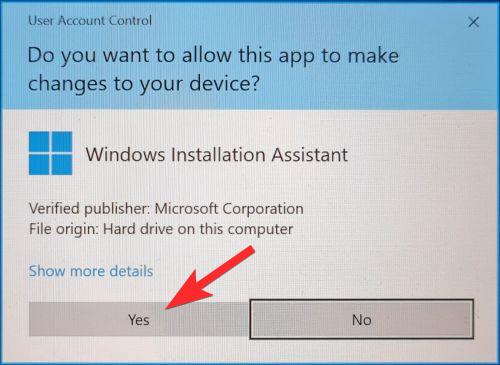 Disable Third-party Antivirus
If you have third-party antivirus installed on your computer, you must disable or uninstall it before upgrade windows 11. It's a known fact that third-party antivirus interferes with the upgrade process and can result different errors.
Press Windows key + R, type appwiz.cpl and click ok to open programs and features,
here locate and uninstall your antivirus app.
Now reboot your computer, once done locate the Windows 11 Installation Assistant right click on it and select run as administrator.
Click on Yes on the prompted UAC dialog box and follow on-screen instructions.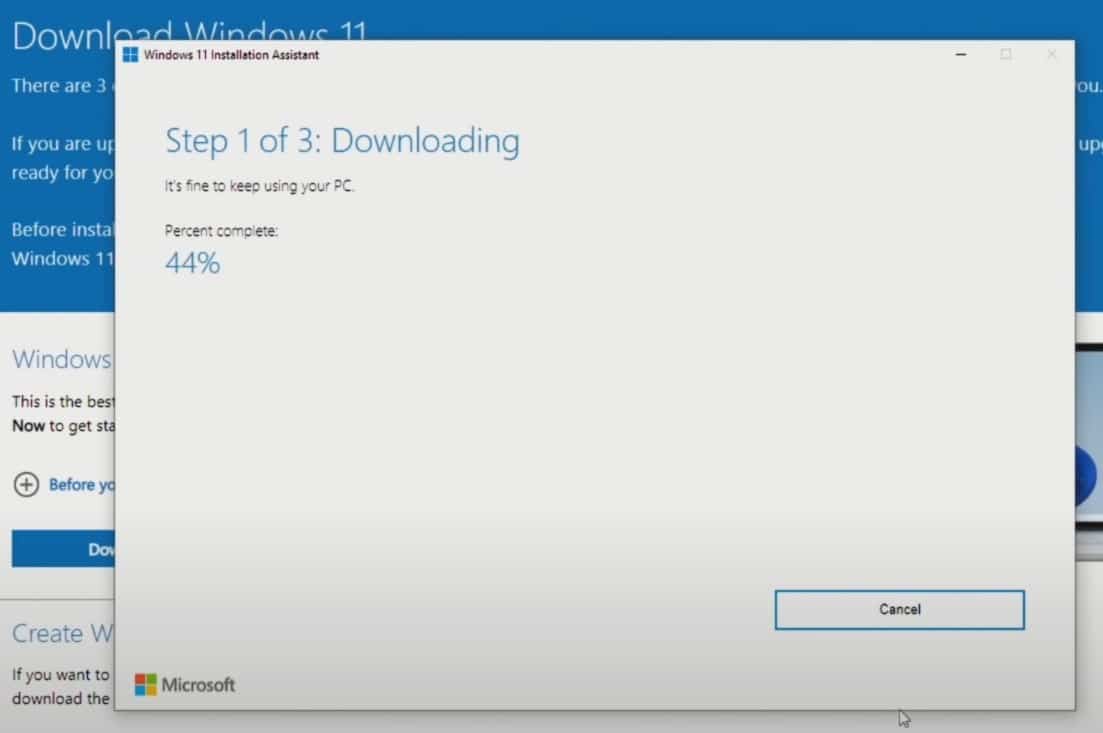 Free up Space on System Partition
As discussed before insufficient storage on your system drive can also cause this error 0x8007007 while upgrade windows 11. It's important because the installation assistant downloads the windows 11 update files to your system drive and installs it on the same partition.
Windows 11 requires you to have at least 32 GB free space, If you are low on space on your system drive we recommend free up some space.
In order to free up some space on your system drive which is usually C, you can use the Disk Cleanup utility in Windows.
You can also use free software like  Comet (Managed Disk Cleanup) or Cleanmgr+ to clean up disk space.
Additionally Delete duplicate files, and unnecessary data from the desktop, download folder or move some data to an external drive or cloud storage.
Update your Graphics Drivers
Another reason, which may encounter the error is the outdated graphics driver. Using obsolete graphics drivers is never a good idea and it is really important to ensure that you are running the latest version available. In case, if your graphics driver is outdated we recommend uninstalling it from the device manager and then download the latest version available for your graphics card from the manufacturer's websites, be it NVIDIA or AMD. If the error occurs due to incompatibility with the drivers, then you can try to update them by following the steps below.
Press Windows key + R, type devmgmt.msc and click ok,
This will open the device manager and display all installed device driver lists, here locate and expand the Display adapters list
From there, right-click on your graphics drivers and from the drop-down menu, choose Uninstall device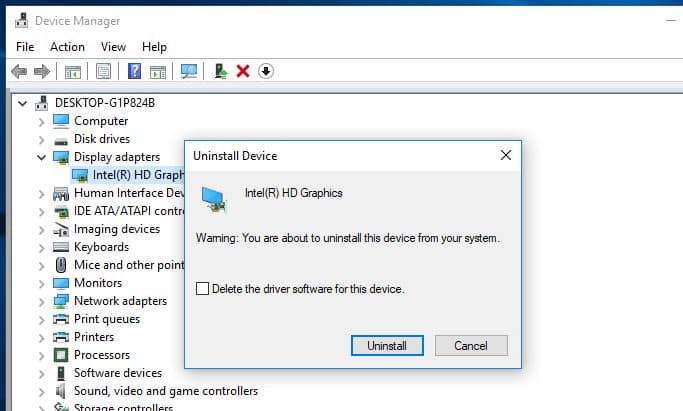 Click uninstall again when prompt for confirmation, and reboot your computer.
Once you have uninstalled your graphics drivers, go ahead and download the latest drivers available for your GPU from your manufacturer's website.
Install the drivers on your computer and then perform a system restart. Now again try upgrade windows 11 using installation assistant.
Perform SFC Scan and DISM Scan
Sometimes this problem can be triggered by damaged or corrupted system files. In such situations, perform DISM and SFC scans on your computer to repair the damaged corrupted system files. SFC or system files checker is a build-in utility that validates your system files and then try to repair or replace them if any files are missing. Similarly, DISM utility also known as Deployment Image Servicing and Management to repair any corruptions.
Firstly, open the Command Prompt with administrator privileges.
Now, enter the below command in CMD: sfc /scannow
Wait for some time for the SFC scan to complete. After that, enter the below DISM scan command: Dism /Online /Cleanup-Image /RestoreHealth
After the scan is done, relaunch Windows 11 Installation Assistant and see if the error is fixed.
Use Windows 11 ISO
If you are still unable to install Windows 11 using the installation assistant, then another option might bypass the Installation Assistant entirely. download the Windows 11 Disk Image instead, open the ISO in File Explorer, and run the setup.exe.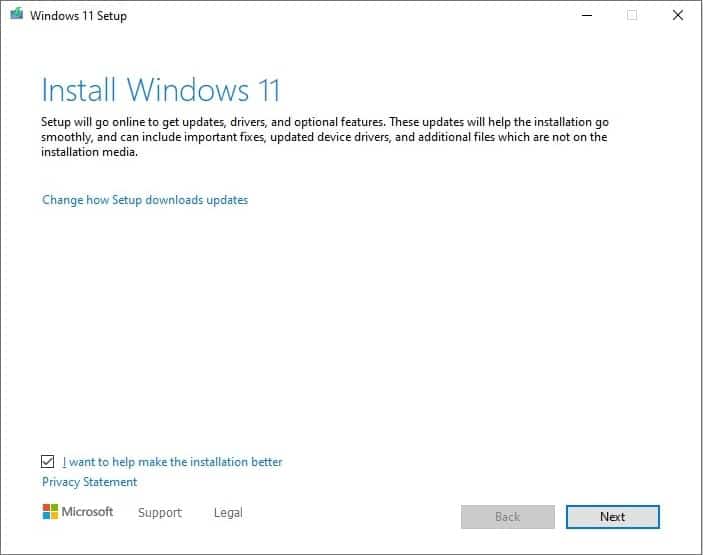 Final words:
At the moment, the best advice for resolving Windows 11 Error Code 0x8007007f is as follows:
Relaunch the Installation Assistant with administrator privileges. Also, switch on User Account Control (UAC).
Make sure you have all the latest drivers installed.
Also check that you have sufficient space on your hard drive, to complete the installation.
Reboot your device, and try again.
Download Windows 11 ISO, then run the setup.exe file.
If none of these steps work, then get in touch with Microsoft support for additional advice.
Also read: