Windows 11 version 22H2 is here: what's new in this major update and how to install it
If you are a windows 11 user then a Big update is on its way to your PC that focused on four key areas accessibility, security, productivity, and connectivity. Yes, after almost a year of beta testing today 20 September 2022 Microsoft has officially released the Windows 11 2022 update also known as version 22H2 which include a number of new feature and improvements. Windows 11 version 22H2 ISO images are also available for download. Here in this post, we will take a look at Windows 11 version 22H2 new features and how to get this big update.
Download Windows 11 version 22H2
The Windows 11 version 22H2 is now available for download as an 'optional feature update'. You can get it via windows update, update assistant and media creation tool, which means you can force download windows 11 using the installation wizard or by creating installation media. Of course, you can always download Windows 11 ISOs and do a clean install.
Windows update
The official way to get windows 11 version 22H2 is to check for windows updates and download if the windows 11 2022 update is available on your device. This is an optional feature update and windows 11 21H2 won't install automatically until you manually allow it.
Add a header to begin generating the table of contents
Press the Windows key + X and select settings,
Go to windows update and then hit the check for updates button,
If you get a notification that Windows 11 version 22H2 is available then click on the download & install button,
Note that not all users may get the update at once, with some users getting it in the coming weeks.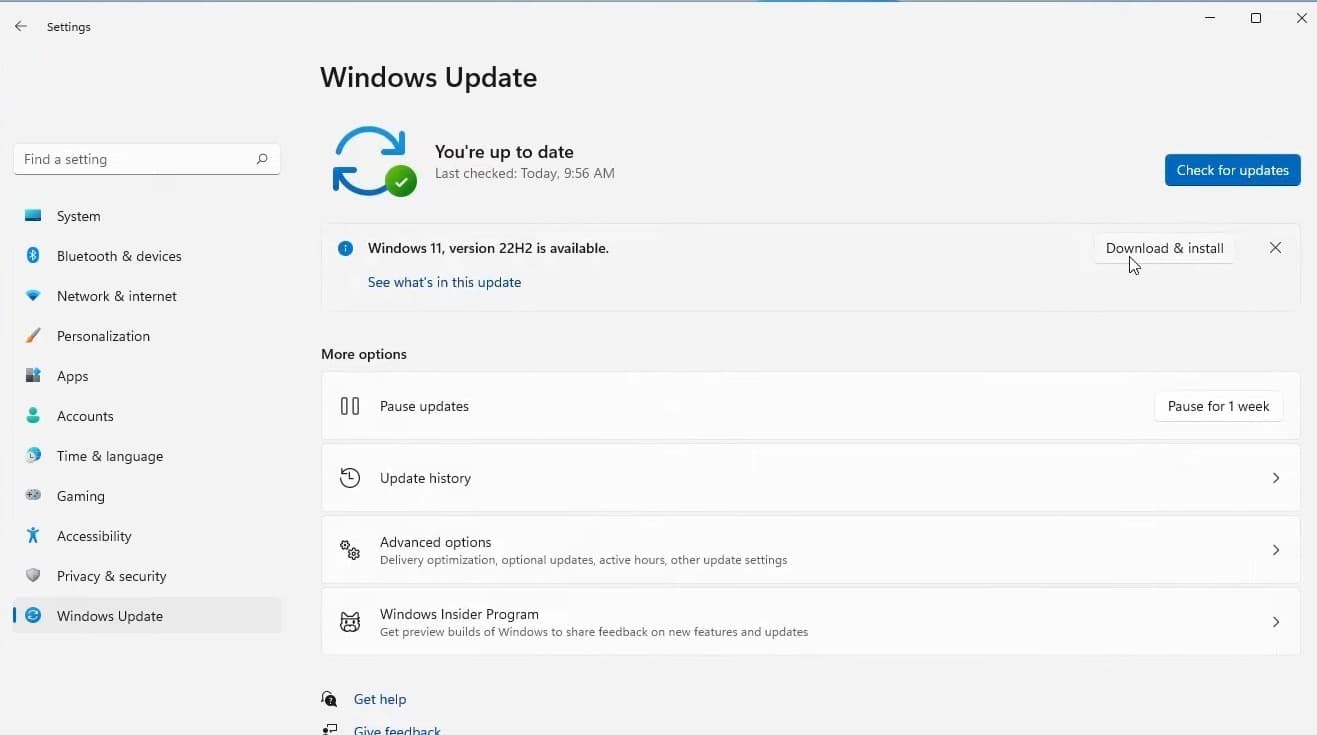 This will download windows 11 22H2 update files from the Microsoft server, and install on your device.
It may take some time, depending on your hardware configuration and Internet speed.
Once done you need to reboot your computer to apply the changes, and you will get the brand new windows 11 2022 update installed on your device.
For more information on the Windows 11 upgrade experience watch this video.

On Windows 10 devices
If you have a computer with windows 10 installed, then you can also download Windows 11 version 22H2 for free but make sure your device meets windows 11 system requirements.
Press Windows key + I to open windows 10 settings,
Go to Update & security then window update and hit the check for updates button,
If you get a notification that windows 11 version 22H2 is ready – and its free  then click the download and install button,
Windows 11 Installation Assistant
Also, you can force download the windows 11 22H2 update using the installation wizard, And do so,
First Download the Windows 11 Installation Assistant from the official windows 11 download link here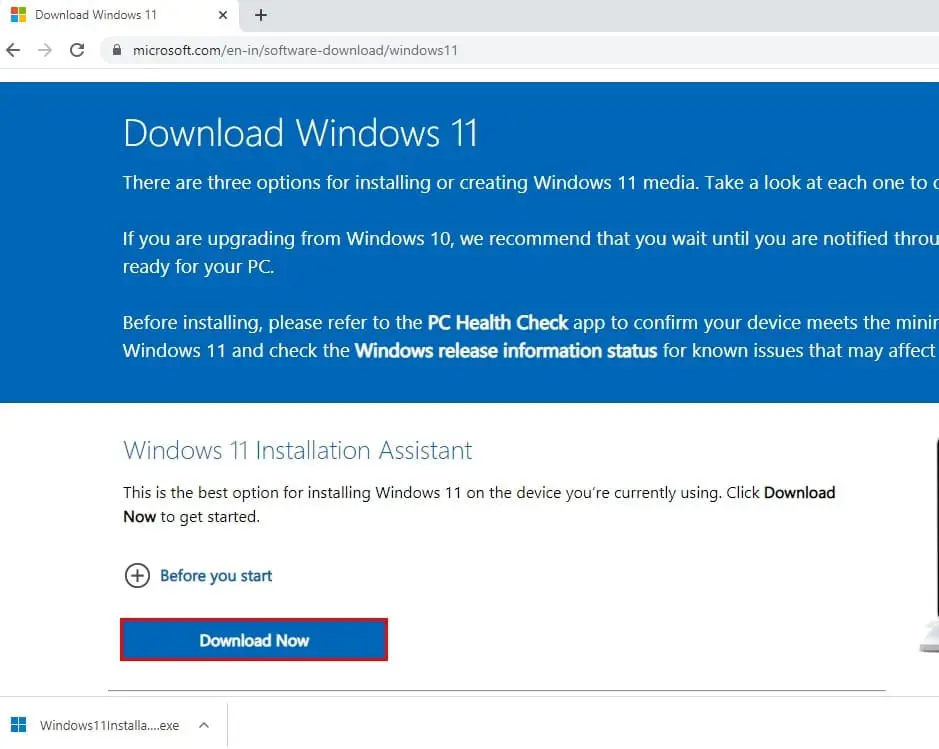 Double-click on it and click yes if UAC prompts for permission
Read the Microsoft license terms and click on Accept and Install button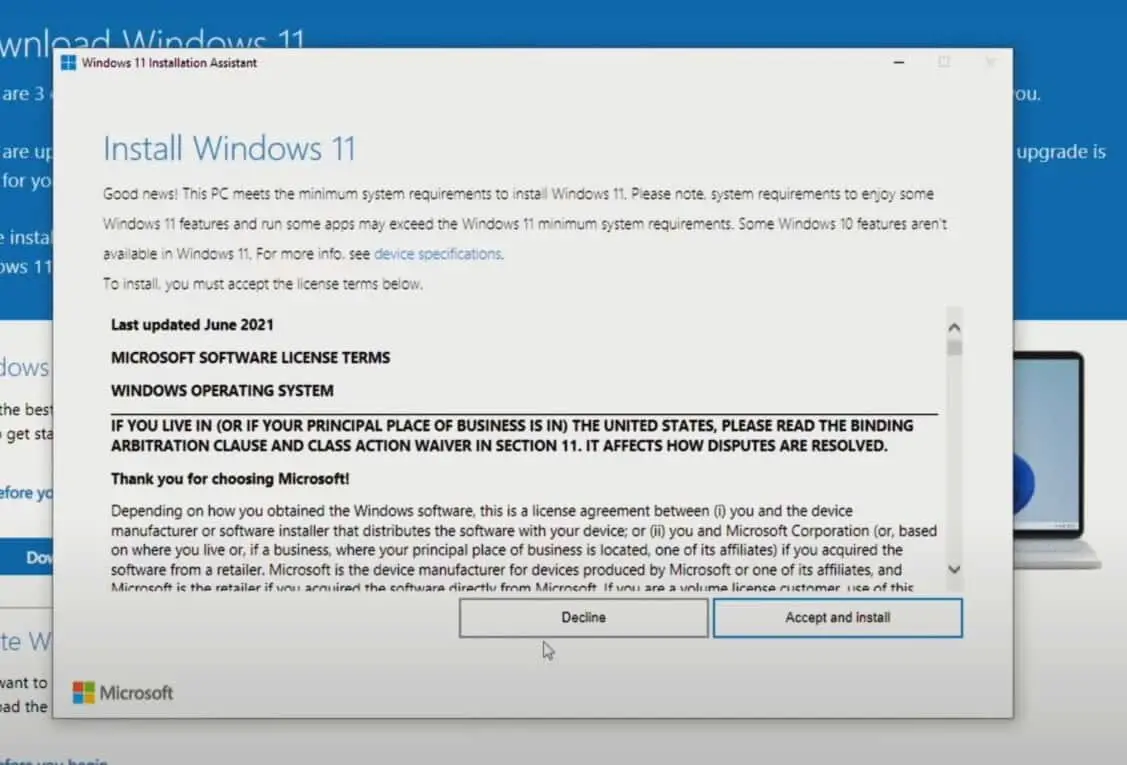 This will start downloading Windows 11 necessary files and install them on your computer.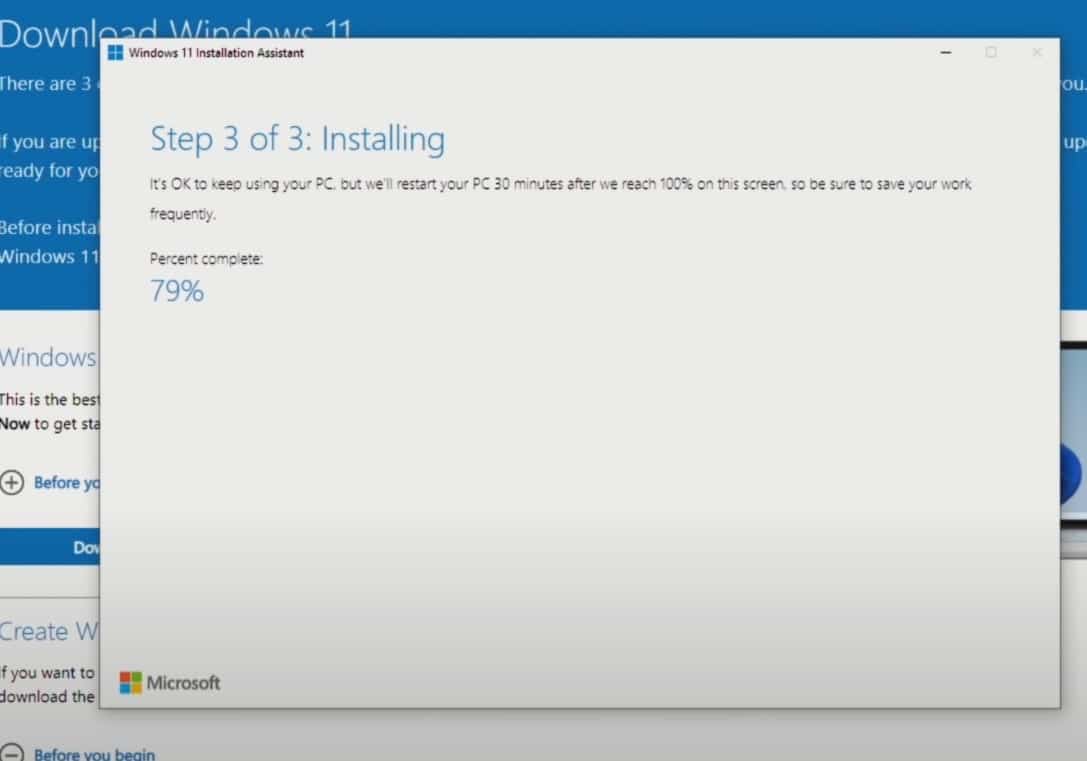 The process took a little bit longer (Around 15 to 30 minutes), Once done your computer will automatically restart after 30 minutes Or you have the option to Click on 'Restart now.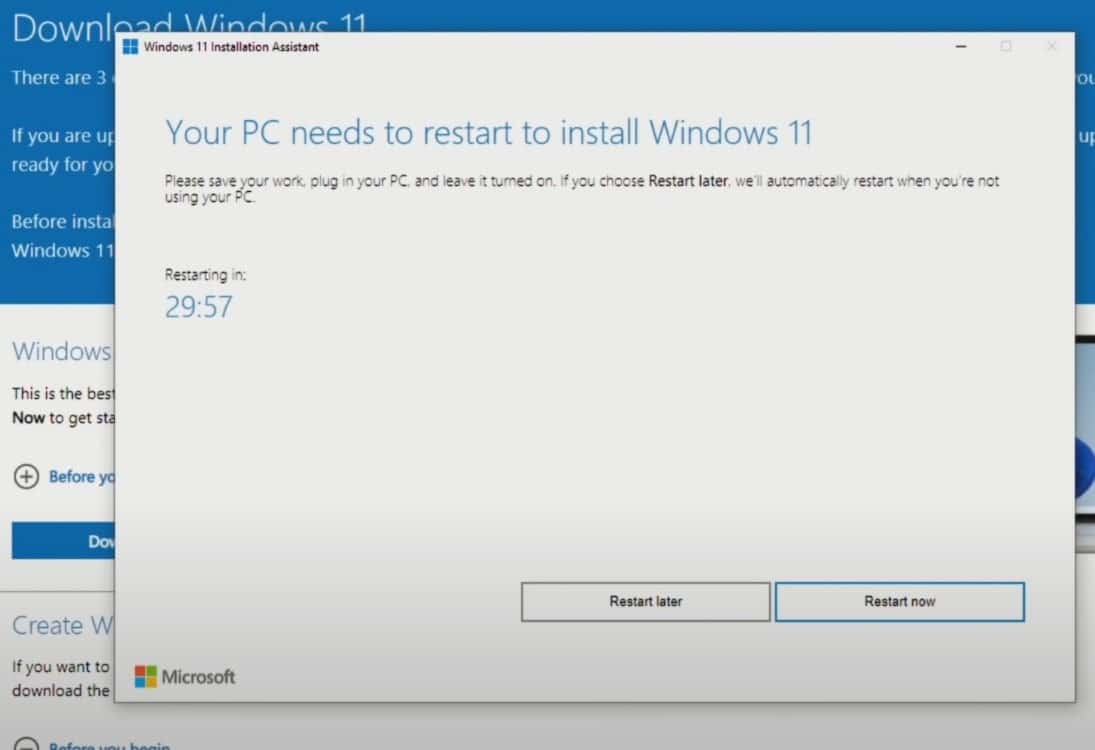 That's all, your PC completes the rest of the process and you will be automatically taken to your desktop with brand new windows 11 22H2 update installed.
Also, You can use the windows 11 installation media (Media Creation Tool) to Create a bootable USB and install Windows 11 from scratch.
Windows 11 version 22H2 New Features
Some of the new features on the windows 11 22H2 update included is an updated File Explorer with tabs, a richer Start menu and taskbar experience, enhanced search functionality, support for improved security and password-free logins, and much more.
Start Menu Folders and Layout Options
With this update, the company has a couple of things added windows 11 start menu, fist you can now create start menu folders. To do so, just drag one icon onto the other, and you now have a folder. You can click it, expand it, and of course rename it to whatever you want. So it makes it easier to organize shortcuts on there.
If you right-click on the start menu and go to, start settings you will see a new set of options at the top for the layout of the start menu. So now you have the option to use the more pins layout, the Default or more recommendation options.
Clipchamp on Windows 11
Last year Microsoft bought the Clipchamp video editor with the intention of incorporating it into its operating system and perhaps replacing Movie Maker. Finally, with the windows 11 22H2 update it comes preinstalled on your device.
This update will deliver performance optimizations to improve latency and unlock features like Auto HDR and Variable Refresh Rate in windowed games.
Windows Snap layout improvements
Also with the latest windows 11 22H2 update, the company includes more layouts and grids in the Windows snap feature that lets you multitask effectively by automatically stacking multiple windows on your screen's corners.
Microsoft makes Snap layouts more versatile with better touch navigation and the ability to wrap multiple browser tabs in Microsoft Edge. 
Microsoft Family Safety
Starting now, Windows 11 Settings adds a new 'Family' section that integrates with the Microsoft Family Safety app, making it easy to do things like set screen time limits, application of inappropriate content filters, geolocation of family members, monitoring of family events calendar, etc.
More Android Apps Availability
The company now expanding Amazon Appstore Preview to the international market, allowing Windows 11 users in many more regions to now use over 20,000 Android apps on their machines.
Microsoft finally updated the Task Manager with Windows 11's Fluent design, making it feel more at home with other native apps like File Explorer.
The new version of Microsoft Defender SmartScreen now detects when we enter our Microsoft credentials into a malicious app or hacked website and alerts us.
There is a new Smart App Control app that blocks malicious apps and scripts from running, thanks to the use of artificial intelligence-based features. Additionally, you can predict the security of an application in real time before it runs on a device.
The updated Photos app is coming
And finally, Microsoft also revealed that an updated Photos app is coming next month that will include a new photo management UI, including a gallery, better browsing and the ability to easily back up photos to OneDrive cloud storage.
Also read: