Windows 11 KB5023706 brings new screen recording tool, Notepad tabs, AI-powered Bing in the taskbar search experience, and much more
Today with Windows 11 KB5023706 Microsoft has officially released, highly-anticipated Windows 11 22H2 'Moment 2' update that includes a number of new features and improvements including tabbed Notepad, Phone link for iOS, new screen recorder in snipping tool, a search option on task manager, AI-powered Bing chat in the windows taskbar and more.
The new update is being follows the preview version of the update, which was curiously released on Tuesday, February 28, just two weeks ago. And you can manually download and install it from settings -> windows update and hit check for updates button. Once done you need to reboot your PC to apply the changes, and your OS version will change to windows 11 22H2 build 22621.1413. Microsoft has also published direct download links for Windows 11 KB5023706 offline installers.
Add a header to begin generating the table of contents
Windows 11 KB5023706 Direct Download Links: 64-bit.
Note – Above link downloads the .msu installer and you need run the installer to apply the update.
Also with today's update, Microsoft also includes some new features and improvements to the Microsoft store which can be downloaded from the Microsoft store -> Library and click Get updates.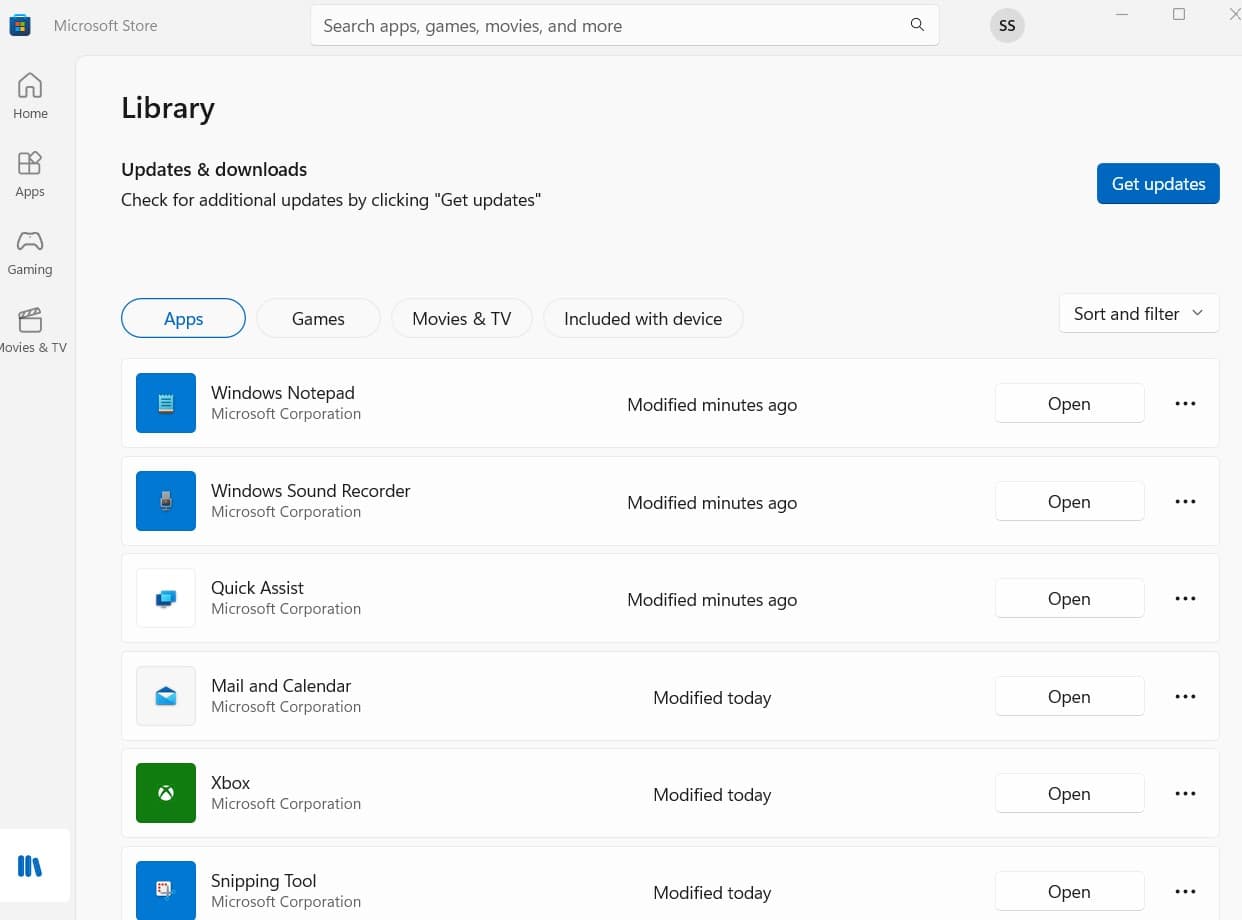 What are Windows 11 Moments?
Previously with windows 10 Microsoft release feature updates twice a year that usually include new features but windows 11 only receives one feature update yearly and Microsoft introduced moments updates to deliver new features and improvements to Windows 11, version 22H2 frequently.
These moment updates are released as routine cumulative updates that bring new features to windows 11 without waiting for the annual feature update.
First Windows 11 moment, "Moment 1," was released in October 2022 as the optional KB5019509 preview cumulative update that included a new tabbed File Explorer, Suggested Actions, Taskbar Overflow features, and added back the ability to right-click on the taskbar to open Task Manager.
Windows 11 KB5023706 Moment 2 features
The second windows 11 moment, "Moment 2" was released in 28 Feb 2023 as an optional KB5023706 cumulative update that includes a screen recorder via snipping tool, phone link for iOs, searchable task manager, tabbed notepad, Bing AI-powered chat integration into the windows search bar and more.
Bing Chat in the Windows Taskbar
The highlight feature of windows 11 moment 2 is the integration of Microsoft AI-powered Bing directly into the windows taskbar which allows you to get an AI copilot to answer your queries, perform searchers and generate content.
When you start a query with Windows search, you will notice an option to continue your search with Bing. You may also see rotating suggested content in search highlights.
The new Bing with AI will help you find answers to your questions faster than ever.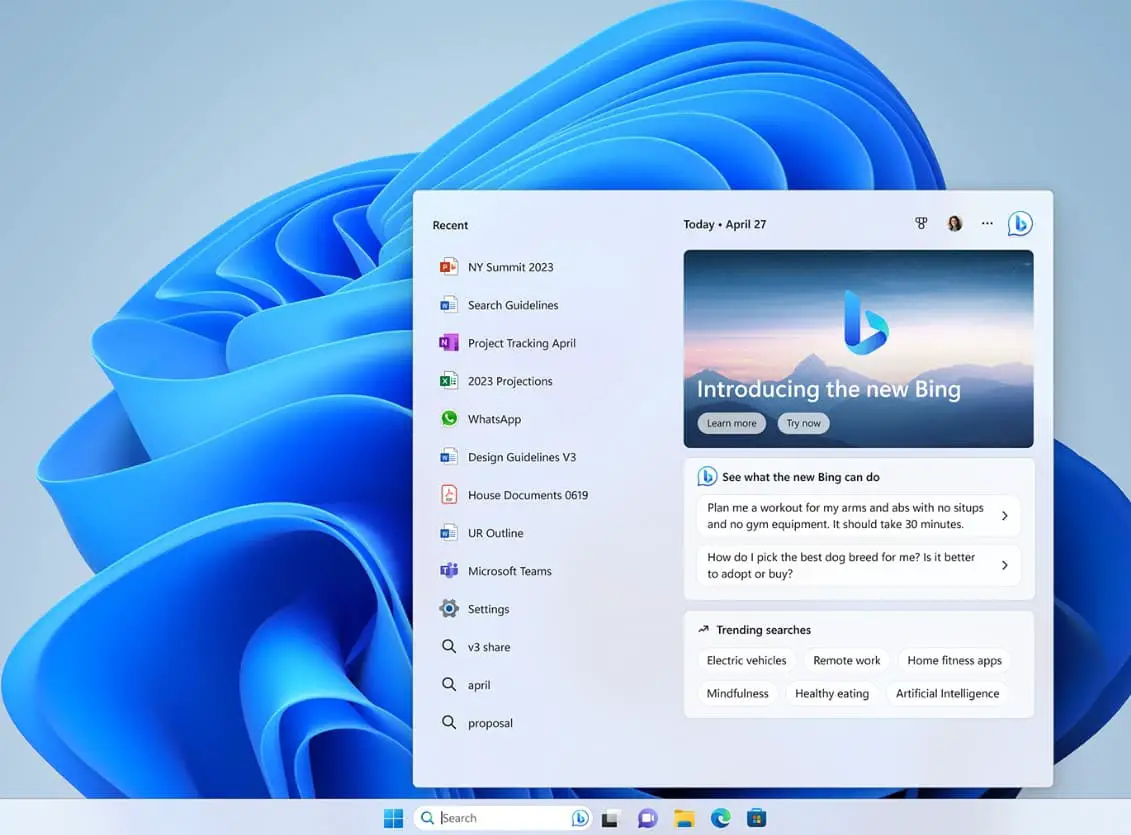 "Today, we take the next major step forward and combine the incredible breadth and ease of use of the Windows PC with the amazing capability of the new AI-powered Bing," explained Microsoft's Chief Product Officer Panos Panay in a new blog post.
"Soon hundreds of millions of Windows 11 users can get access to this incredible new technology to search, chat, answer questions and generate content from right on their Windows taskbar."
"And we have simultaneously enhanced the taskbar by implementing a typable Windows Search box so that all your Search needs for Windows are in one easy to find location."
Link your iPhone to your Windows 11 PC
Till now using the phone link app android users link their devices to Windows PC to see messages and make phone calls directly from the desktop. And now with today's release, Microsoft introduced the preview of Phone link for iOS that allows Link your iPhone directly with windows 11.
Once your iPhone is linked you can access your messages and make or receive phone calls from with in windows computer.
With Phone Link for iOS you'll never have to worry about missing that important call or text while you are concentrating on your Windows 11 PC.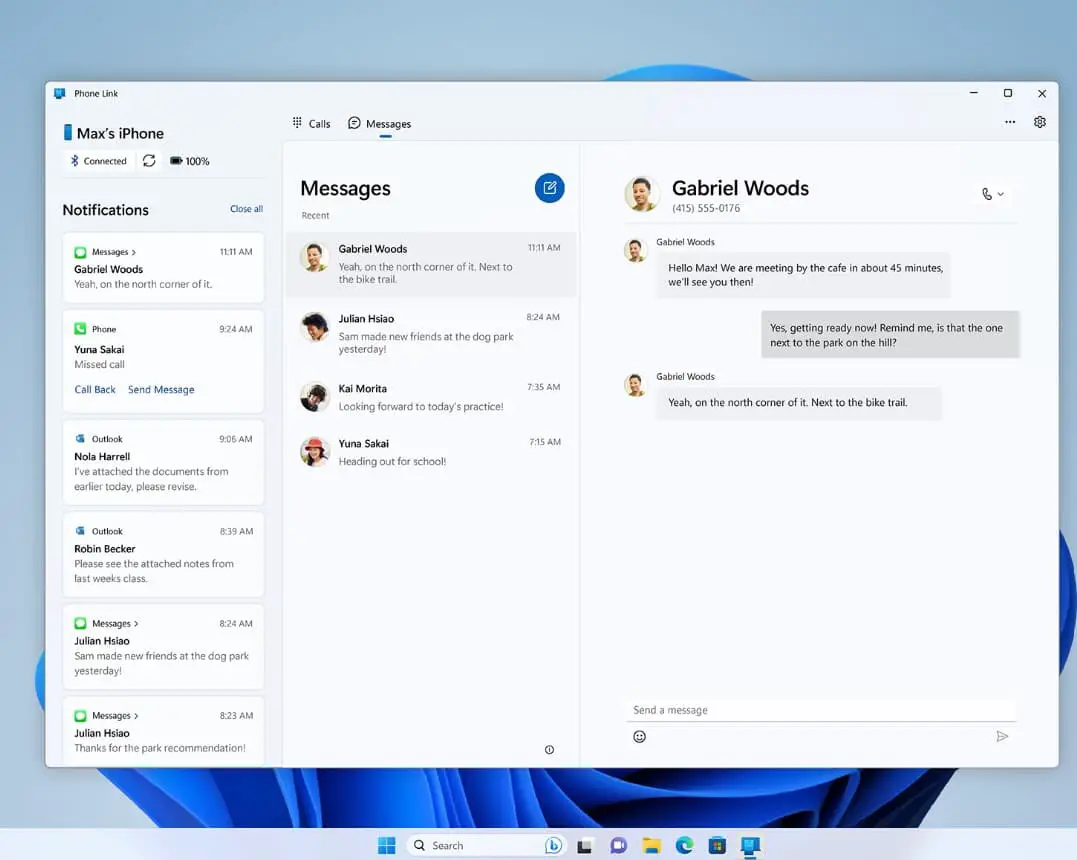 In addition, Microsoft also improves the stability of the connection between Android and Windows PC. If you are a Samsung smartphone user you can connect from your PC to your phone's personal hotspot through a list of Wi-Fi networks in a couple of clicks. Also, there is a Recent Websites feature for Samsung users that allows transfer browser sessions from mobile browser to desktop browser on their computer.
Studio Effects is now in Quick Settings
Windows 11 Quick Settings screen now includes Microsoft's AI-powered Studio Effects for devices with a dedicated Neural Processing Unit (NPU). This feature allows quick apply various filters to video including background blur, eye contact and automatic framing and more.
Microsoft Teams also known as Chat is completely redesigned to make it easier to review your video and jump straight into a call or share a call link through any app with those you care about most. Moreover, you can now switch between conversations inside the Chat pop-up window on the taskbar.
Microsoft Teams is being redesigned from the ground up, including making it easier to preview videos, answer a call directly, or share a call link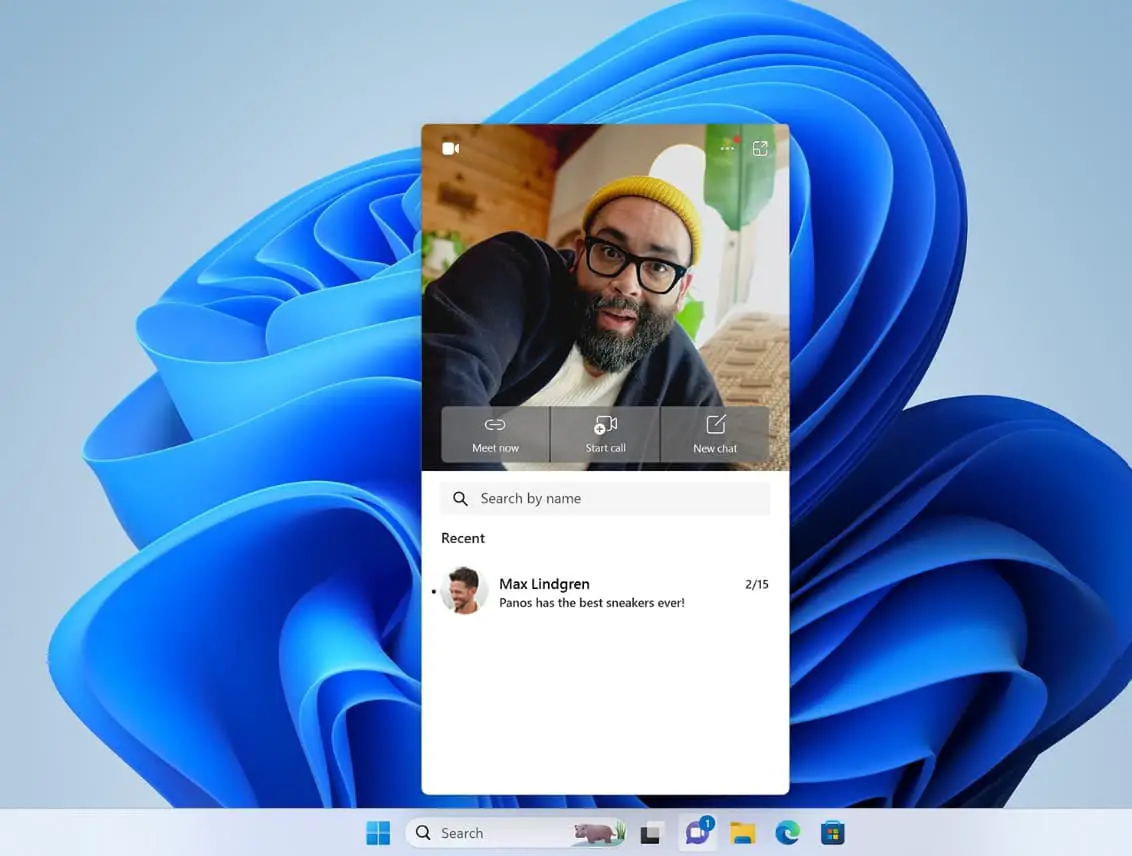 Task Manager search bar
The windows 11 task manager which can open by using the keyboard shortcut Control + Shift + Escape now has a search bar at the top of the app that allows us to locate any open process in seconds. And makes it easy to search for processes that may be causing issues on your PC and terminate them quickly.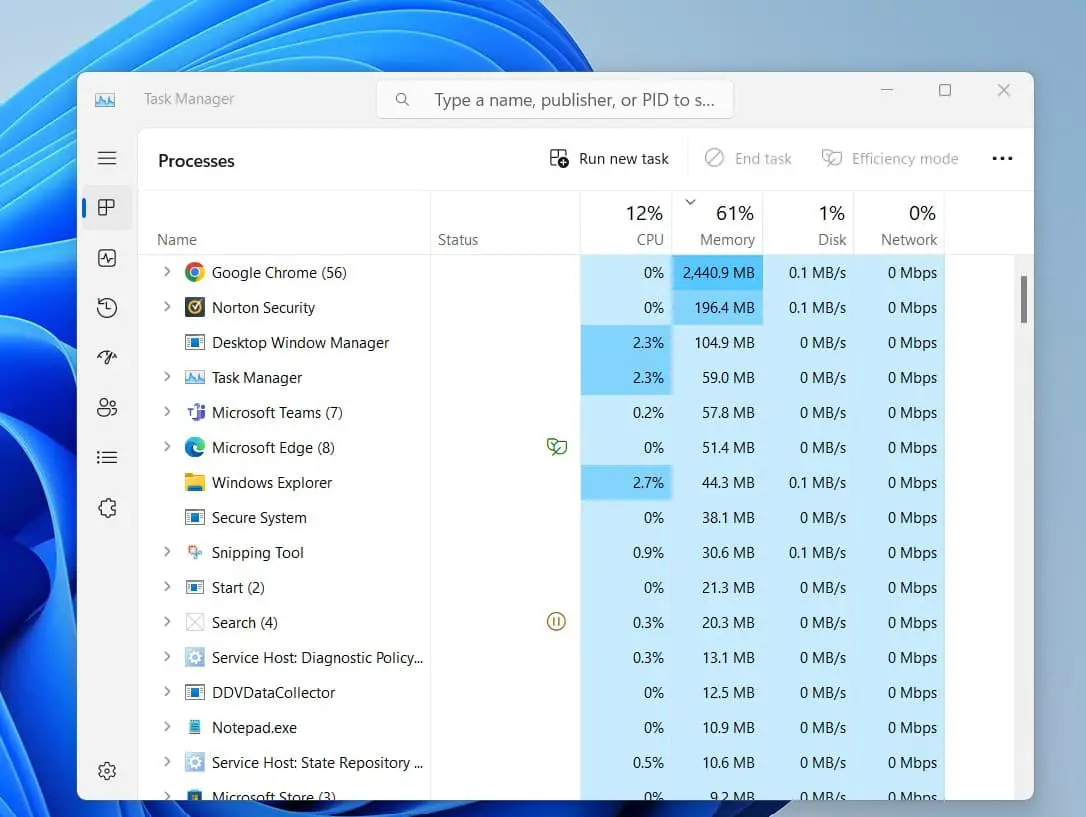 Touch-optimized taskbar
Today's update also introduces a new tablet-optimized taskbar that makes it more comfortable when using your windows 11 devices as a tablet. Windows taskbar will automatically collapse when you disconnect or fold back your keyboard on a 2 in 1 PC. And when you wish to use the taskbar you can simple swipe up to display a taskbar optimized for touch.
This feature can be enabled by going to Settings > Personalization > Taskbar > Taskbar behaviors and configuring "Automatically hide the taskbar when using your device as tablet."
Moment 2 is finally bringing a "tablet-optimized" taskbar. This new taskbar will adapt depending on the form factor, allowing users to manage their tablet and desktop experience on the go easily.
This tablet-optimized taskbar also brings a modern system tray flyout with it. This new modern flyout can be managed directly via the settings app. And yes, it supports drag and drop this time!
New Search bar customizations
You can now modify the appearance of the Windows Search bar under Settings > Personalization > Taskbar.
Hide: If you enable this policy setting and set it to hide, search on taskbar will be hidden by default.
Search icon only: If you enable this policy setting and set it to "Search icon only," the search icon will be displayed on the taskbar by default.
Search icon and label: If you enable this policy setting and set it to "Search icon and label," the search icon and label will be displayed on the taskbar by default.
Search box: If you enable this policy setting and set it to "Search box," the search box will be displayed on the taskbar by default.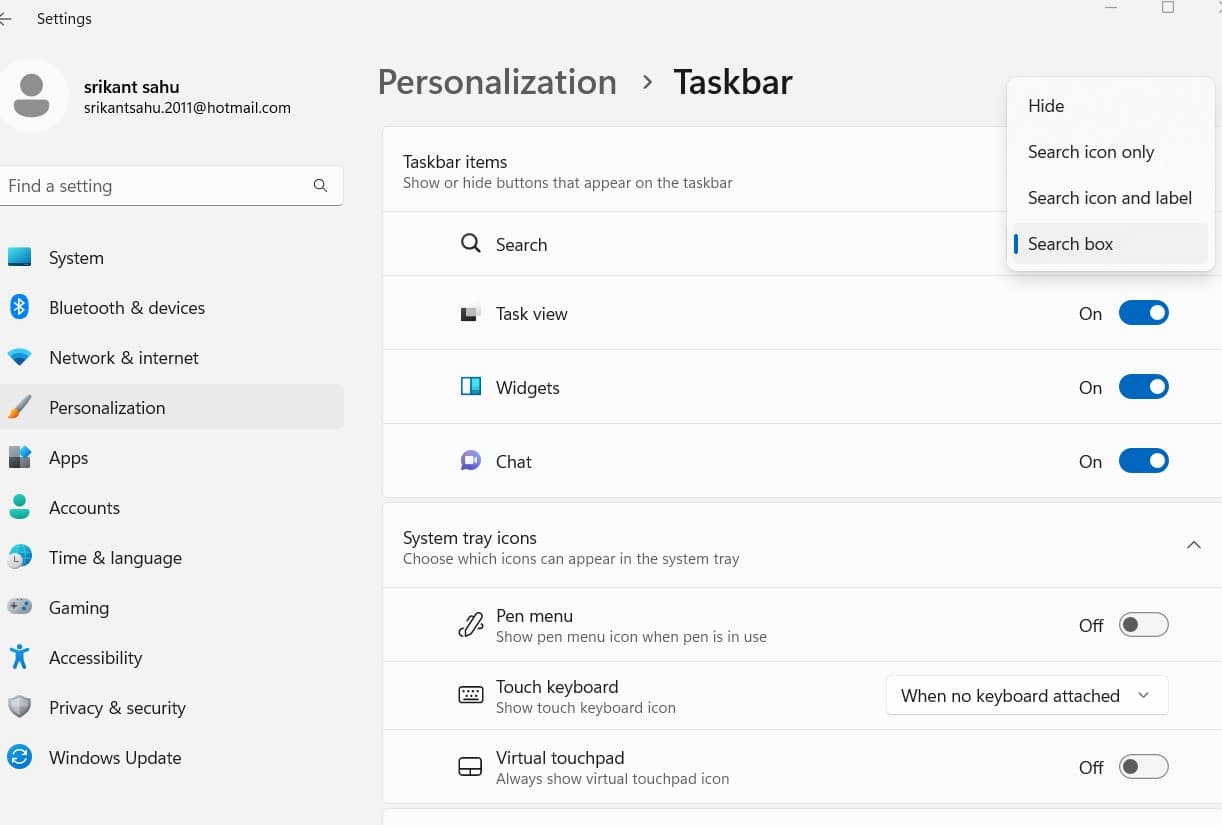 New Tabbed Notepad
The notepad app is updated with a new tabbed interface that allows you to open multiple text files within one window. With the new tabbed interface, Microsoft has made Notepad a powerful tool that includes almost everything a regular user would need from a text editor.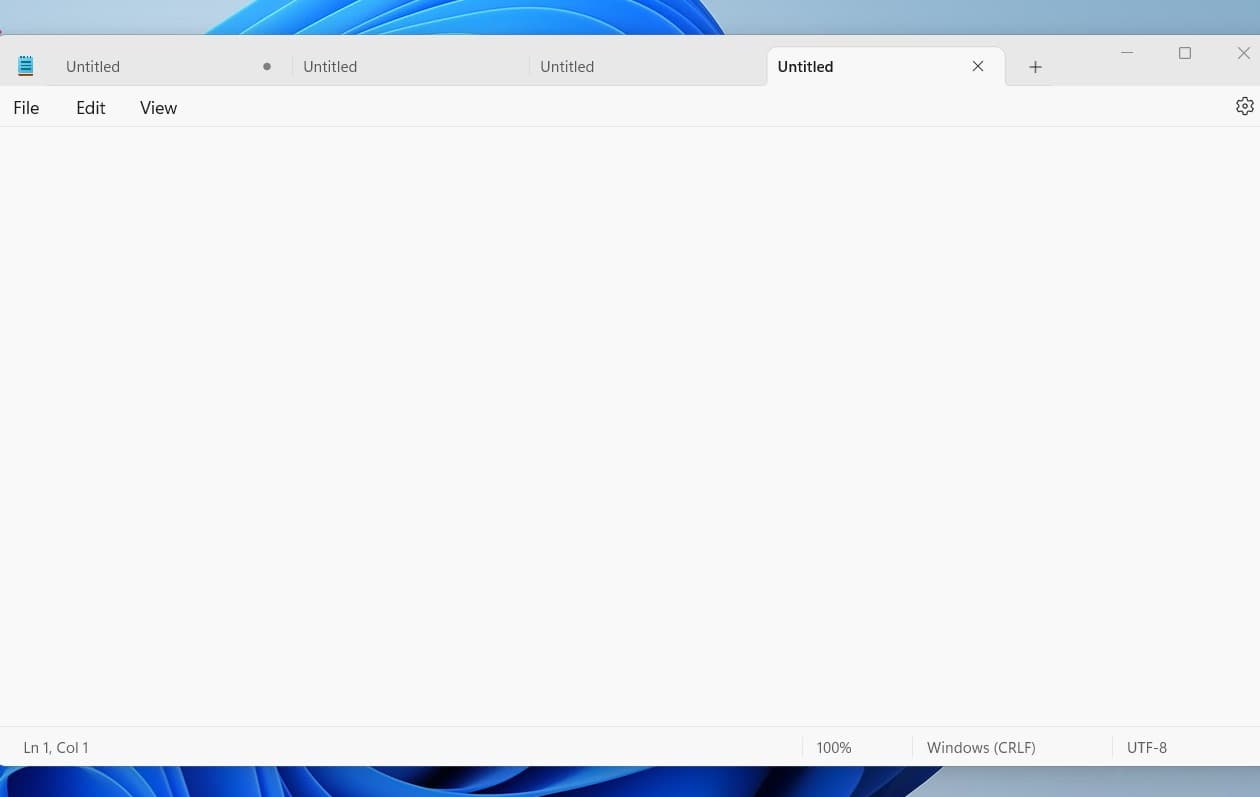 With today's Moment 2 update for windows 11 the snipping tool now contains a screen recording feature that allows you to select a specific region on your desktop that you wish to record. This feature allows you to create smaller, more focused screen recordings or large full-screen videos as needed.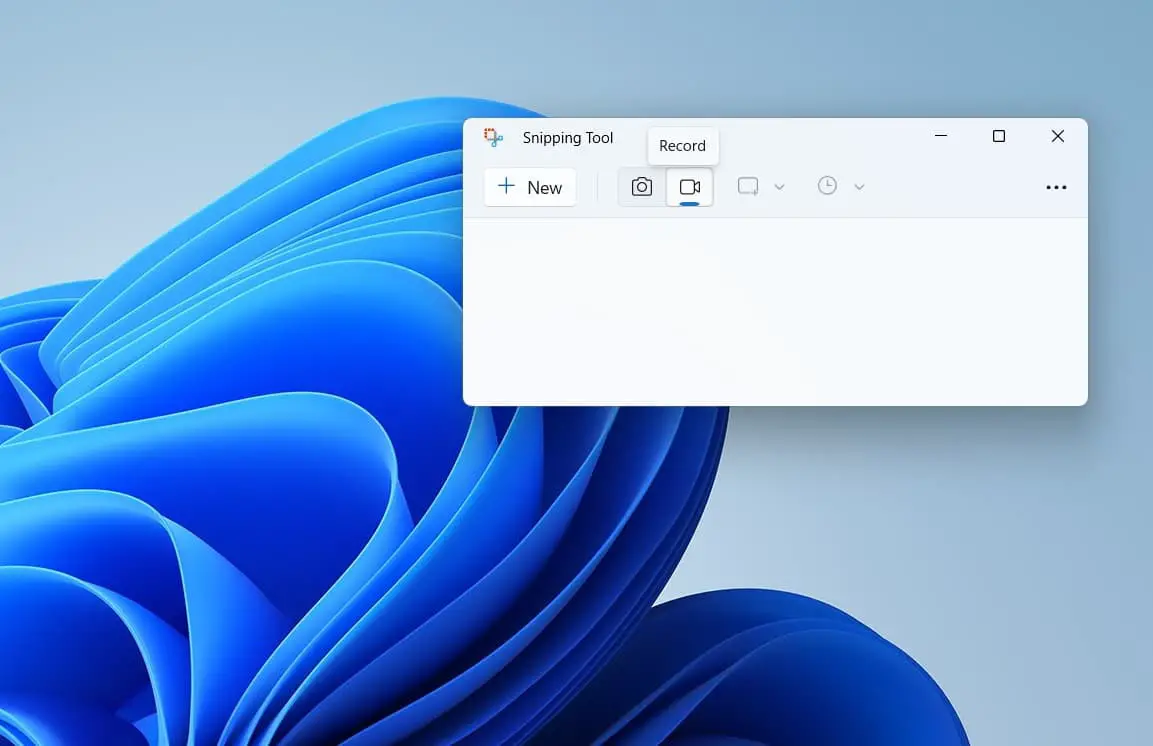 The latest update for windows 11 also brings a new Widgets experience that allows you to use the feature without a Microsoft account, offers a full-screen mode, and now allows third-party widgets.
"We are excited to introduce the expansion of Widgets to include Phone Link, Xbox Game Pass, and partners like Meta and Spotify, so it has never been easier to stay up to date on the things that matter," explains Microsoft.
This update brings additional enhancements to Narrator with further support for braille displays, including three new Designed for Surface displays from HumanWare.
"Now switching between Narrator and other screen readers while using your braille display is a seamless experience. This crucial functionality means Narrator can effortlessly interact with accessible accessories, ensuring people who are blind are able to use Windows with ease," says Microsoft.
There is a new Energy recommendations page under Settings > System > Power, where you can receive energy-saving recommendations to lower your carbon footprint and help protect the environment.
Also with the latest windows 11 Microsoft redesigned the Quick Assist app that lets you remotely help others or receive help with technical issues, even if your device is behind a firewall.
"You can open Quick Assist right from the Start menu and get connected more quickly than before, and even take advantage of the new capability to switch between screen sharing and full control during a session to give or get help the way you want," announced Microsoft.
The search field in File Explorer now includes a live search that shows updating search results as you type.
A new modern System Tray was introduced that lets you drag and drop icons from the hidden notification tray easily.
Also, Microsoft has also published a video overview of  Windows 11 22H2 'Moment 2' update features and improvements.
Also read:
Source: Microsoft blog