Windows 11 won't shut down after update or it's just stuck shutting down? In this post you will find multiple solutions to fix the problem.
Windows 11 computer Won't Turn Off After Clicking "Shut down" on the windows menu. Users report, Apps close, the screen goes dark, but PC keeps running for hours. Or you may experience "Windows 11 will not shut down completely power light stays on". There could be multiple reasons cause windows 11 stuck shutting down, corrupted system files, older windows versions, a software bug or Outdated Graphics drivers or a background process preventing Windows 11 from shutting down. Whatever the reason, here is How to Fix It When Windows 11 Won't Shut Down.
Windows 11 Won't Shut Down
It might be due to corrupt system files, windows 11 is stuck shutting down and you need to run the sfc command to repair the system files and fix the problem.
Disabling the fast startup feature helps a number of users to solve this problem.
Installing the latest windows updates is another effective solution that probably helps.
There is a built-in power troubleshooter, running it automatically detects and fixes the problems prevent windows 11 shutdown.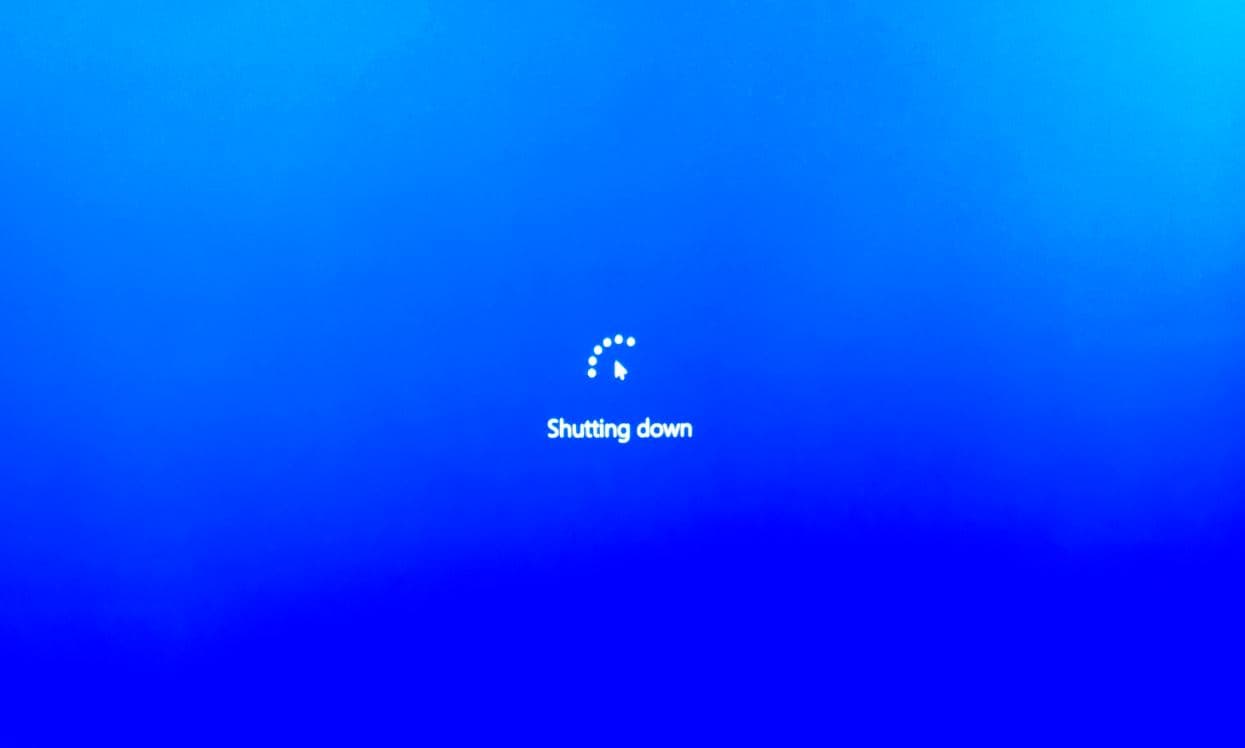 Quick Tip: You can run the command shutdown /s /f /t 0 to quickly shut down your PC without stuck.
Hence windows 11 is stuck shutting down, lets's press and hold the power button to forcefully shut down your PC. Now start your PC normally and apply the solutions listed below to prevent future problems.
First Unplug all peripherals or external HDD, and Close unnecessary background apps
Update Windows 11
If you have an older version of Windows, it's not updated for a long time, you may experience slow performance and startup or shutdown take longer than usual. Make sure you have the latest Windows version installed on your PC that may have a bug fix for this problem that prevents Windows 11 from shutdown correctly.
Press the Windows key + I to open the settings
Go to windows update then hit the check for updates button,
If pending updates are there, allow them to download and install on your computer,
Once done, reboot your PC to apply the changes.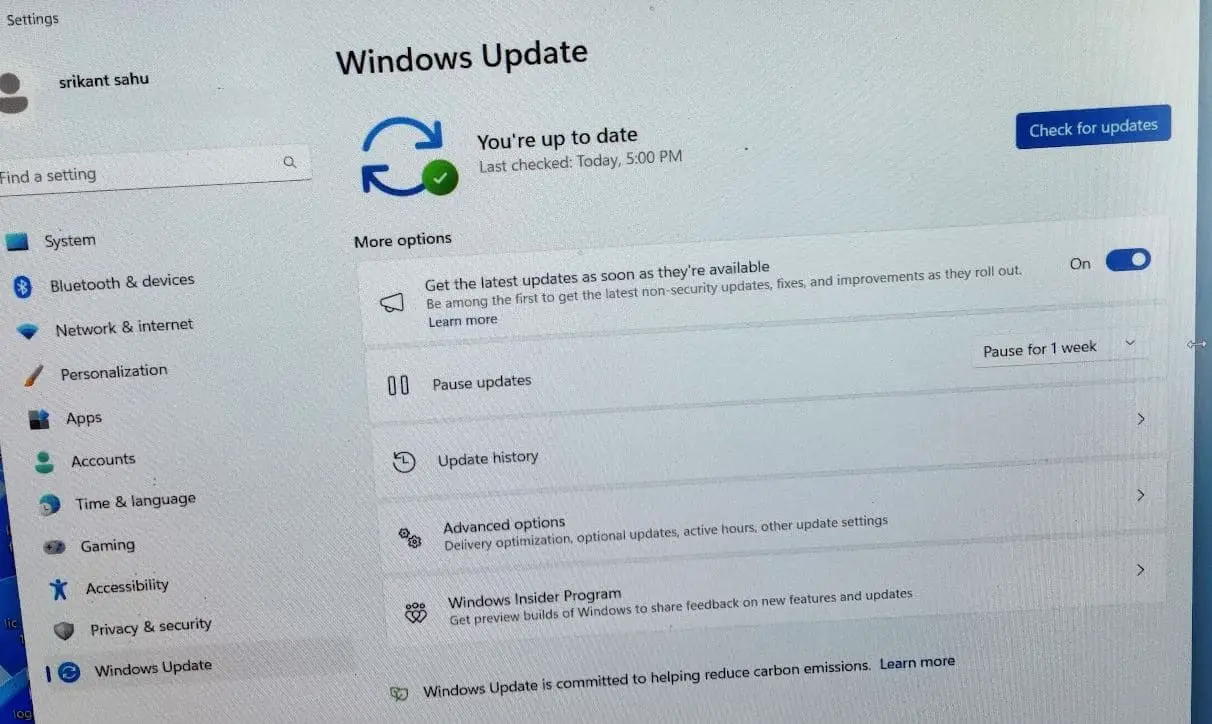 Change Device's Power Management Options
Press Windows key + X and select device manager,
Locate and expand the Network adapter, right-click on your LAN, Ethernet, or Family Controller device select properties,
Move to the Power Management tab, then untick all the options there and click ok,
Now expand  Universal Serial Bus controllers, right-click on each USB Hub and perform the same action in the Power Management tab.
If you have If Intel CPU, expand System Devices. Double-click on Intel Management Engine Interface to open its properties and do the same here as well.
Turn Off Fast Startup
The fast startup feature combines hibernation and shutdown into one, thus allowing you to boot your PC quickly. But sometimes this feature prevents Windows 11 shutdown properly. And a number of users report disable the fast startup feature helps them fix the problem that Windows 11 won't shut down or its stuck.
Press Windows key + R, type powercfg.cpl and click ok to open power options
Click on Choose what the power buttons do and then Change settings that are currently unavailable.
Now Uncheck Turn on the fast startup option and click Save changes.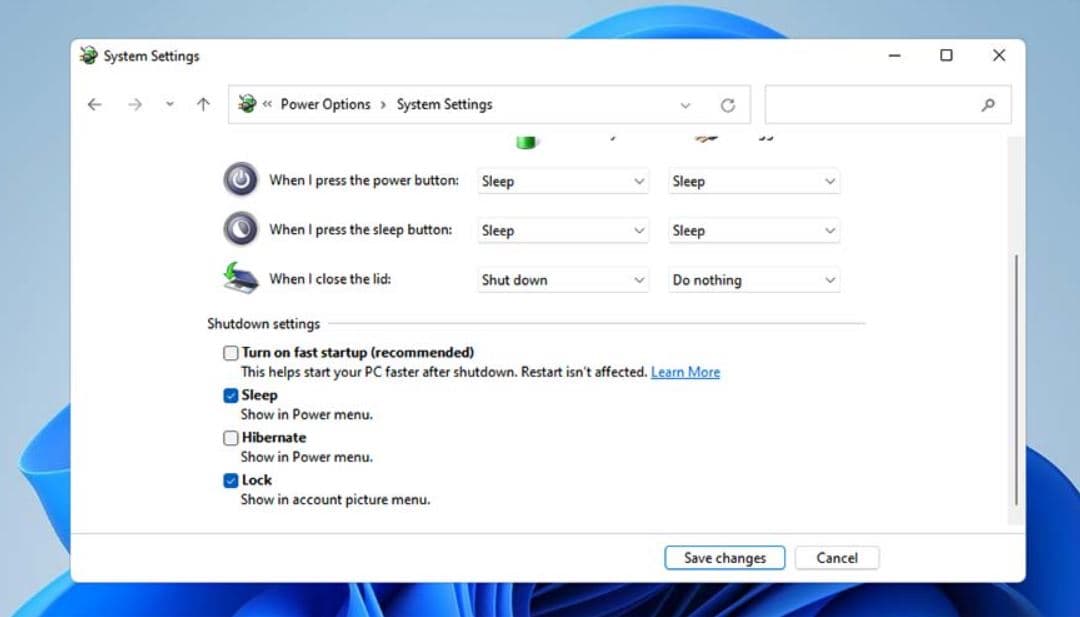 Run the built-in troubleshooter
Windows 11 comes with built-in troubleshooters that fix minor problems automatically on your PC. Let's run the power troubleshooter to check if any incorrect power configuration prevents Windows 11 shutdown. In addition, run the update troubleshooter that scans and fixes Windows 11 not shutting down issue if a certain issue with Windows update causing the problem.
Run the power troubleshooter to detect and fix issues hindering the shutdown process.
Press Windows key + I to open Windows 11 settings
Go to system -> Troubleshoot and click on other troubleshooters,
This will list all available troubleshooters, locate power and click Run next to it,
Once the troubleshooting completes, locate windows update and click Run next to it,
Let the troubleshooter complete the diagnosis process, once done reboot your PC.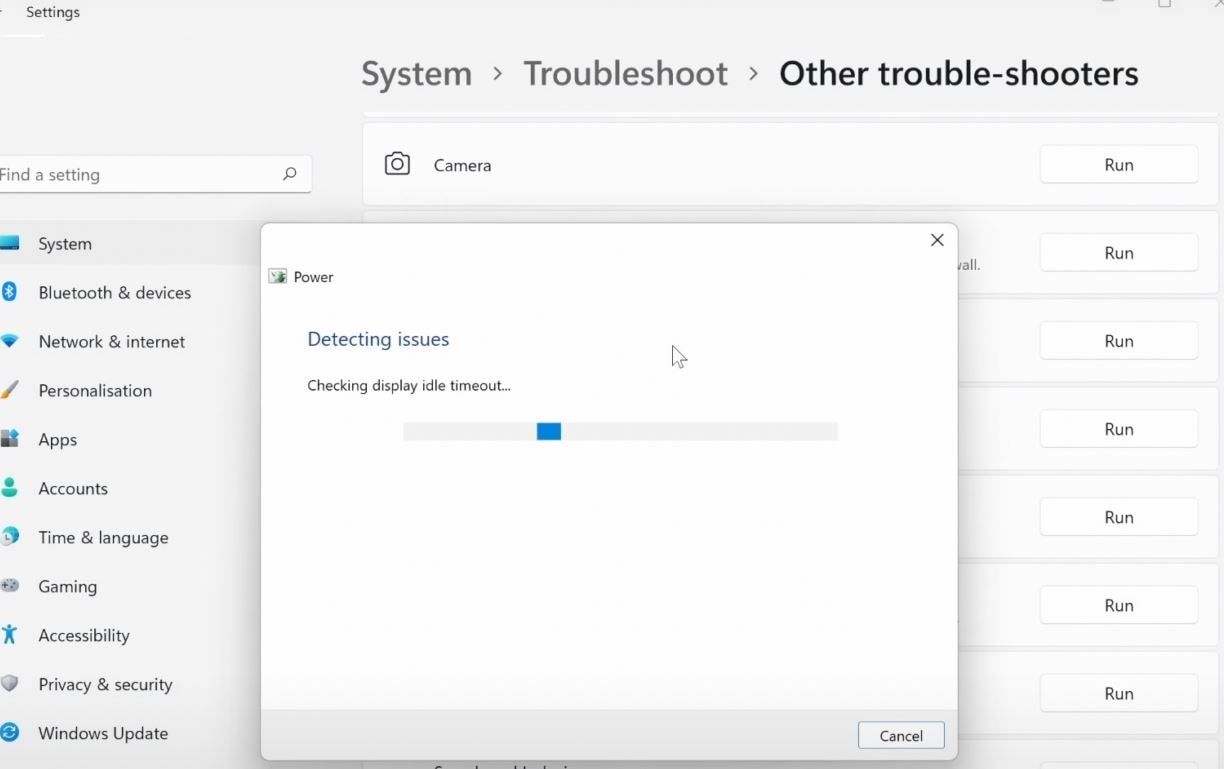 Repair system files using SFC command
Corrupted system files are another common reason why Windows 11 start or shutdown takes time or the computer won't shut down completely. If the above solutions didn't fix the problem, run the system file checker to scan and repair system files that probably fix the problem for you.
Press Windows key + S, and type cmd. Right-click on the command prompt select run as administrator,
First, run DISM restore health command DISM /Online /Cleanup-Image /RestoreHealth
Next, run the system file checker command sfc /scannow
Once both commands complete 100% scanning reboot your PC and check if the problem is resolved.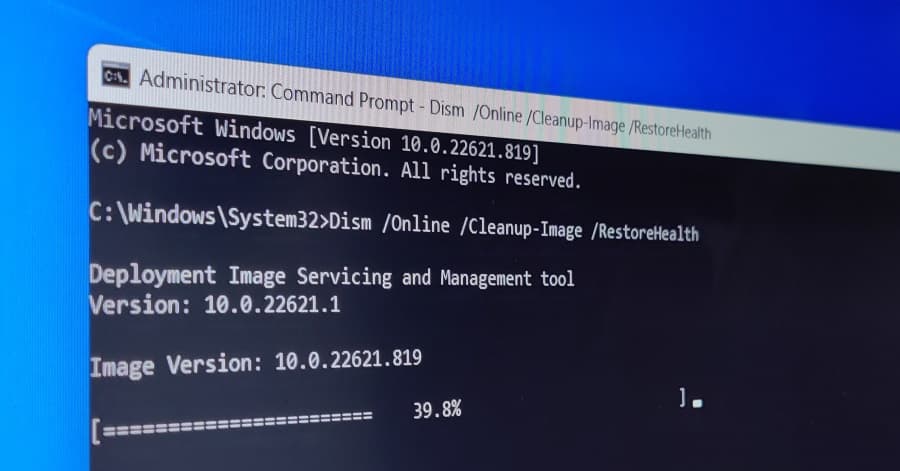 Update Graphics driver
Sometimes older outdated display driver is the reason why Windows 11 won't shut down or it takes longer than usual to shut down your PC. To get the best from Windows PC make sure the Graphics driver is updated with the latest version.
Press Windows key + X and select Device Manager
Locate and expand the display adapter, right-click on Graphics driver select the update driver option
Next, click on search automatically for driver and follow the on-screen instructions to get the updated driver from the Microsoft server.
Also, you can choose the second option to locate the updated driver manually.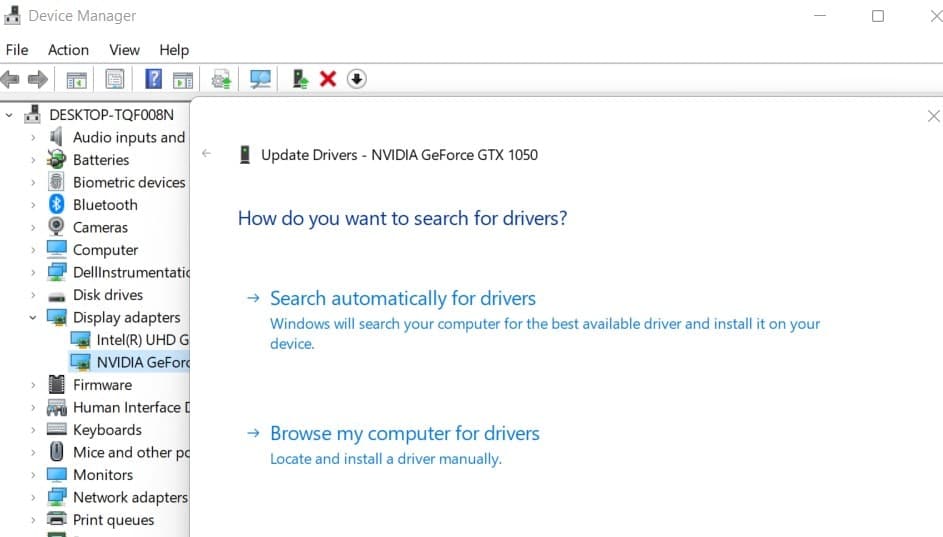 Note-  You can visit the Device manufacturer's site to download and install the latest driver on your PC
If the above solutions didn't fix the problem, it's time to utilize the system restore, which revert back to a point when everything was working fine.
Also read: