Windows 11 settings app get a new interface and brought a lot of controls to make it easier to find favorite settings. It's the central location to customize, configure or update the operating system according to your needs. And you can press the Windows key + I to open the settings app on windows 11. Also, you can right-click on the start menu and select settings to open the same. But sometimes you may experience settings app won't open, not responding or stops working. Few users report windows 11 settings app not opening or crashes after update.
This problem is usually related to system file corruption or certain bug and keep windows 11 updated is one of the best ways to prevent such problems. Again Sometimes a corrupted user profile also causes such problems windows 11 settings app not opening or crashes and creating new user account help fix the problem. Here is how to fix if the Settings app won't open in Windows 11.
Settings won't open in windows 11
First, reboot your computer to refresh the OS, restart all processes, and clear temporary glitches that may prevent windows settings open. Now Press Windows key + R, type ms-settings: and hit enter to open the settings app. If the settings app won't open then try Restart Windows Explorer.
Press Ctrl + Shift + Esc to open Task Manager.
Select the Processes tab.
Scroll down and select Windows Explorer, Right click then select Restart.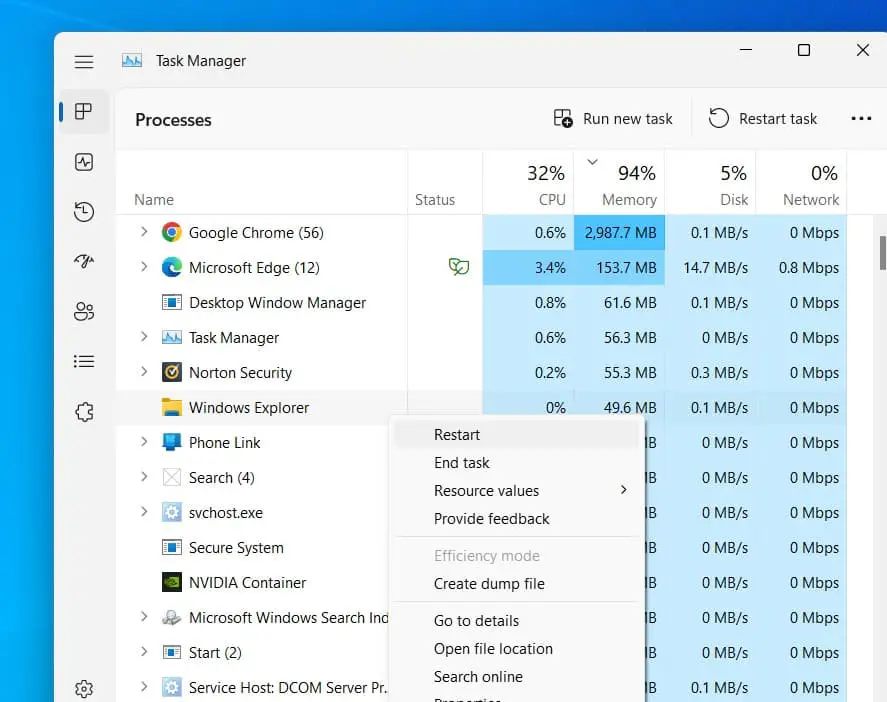 Clean boot windows 11
Sometimes third-party apps and programs can conflict with Windows 11 processes and lead to issues like this. Lets start windows 11 clean boot state and check if the settings app working without any problems.
Press Windows key + R, type msconfig and click ok
Move to the services tab, checkmark on hide all Microsoft services then click on disable all,
Now move to the startup tab, then click on open task manager,
Here disable all startup programs, to do so, right-click on the startup program and select disable,
Close taskmanager, then click apply and ok on system configuration window and reboot your PC.
Now check if the settings app working without any problems, if yes try removing some of the recently installed apps and programs on your PC
Reset the Settings Application
Windows 11 has a build option to repair minor bugs in certain applications including the settings app.
Click on the start menu, locate the settings right click on it then select app settings,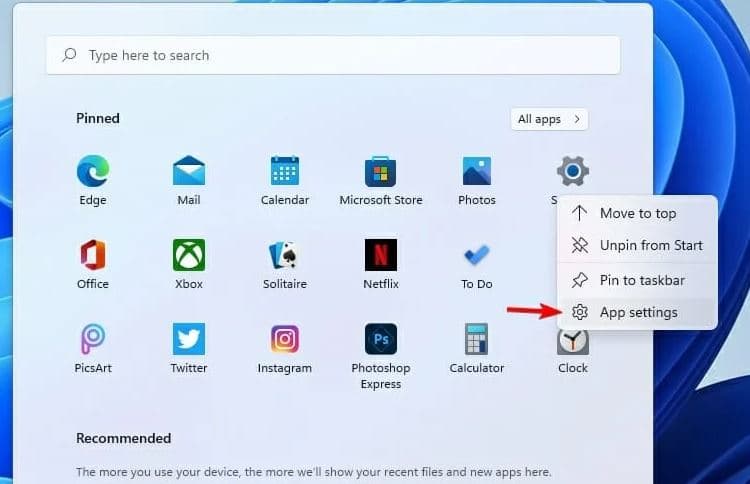 Here, first, try the repair option and check if this helps fix the windows 11 settings not working problem.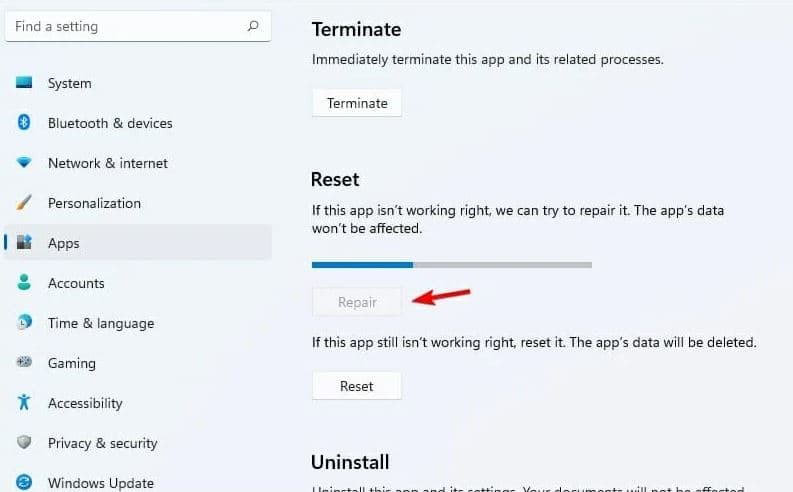 If not then try the reset option and follow the instructions
Repair windows 11 system files
Corrupted system files is another common reason why windows 11 settings not opening. Let's Check the integrity of your files using DISM restore health and System file checker command.
Windows Key + R to open Run then type: cmd and Press CTRL+SHIFT+ENTER to Run as administrator.
Type sfc /scannow and press enter key to execute the command.
System file checker examine the system files on your PC and fix them automatically.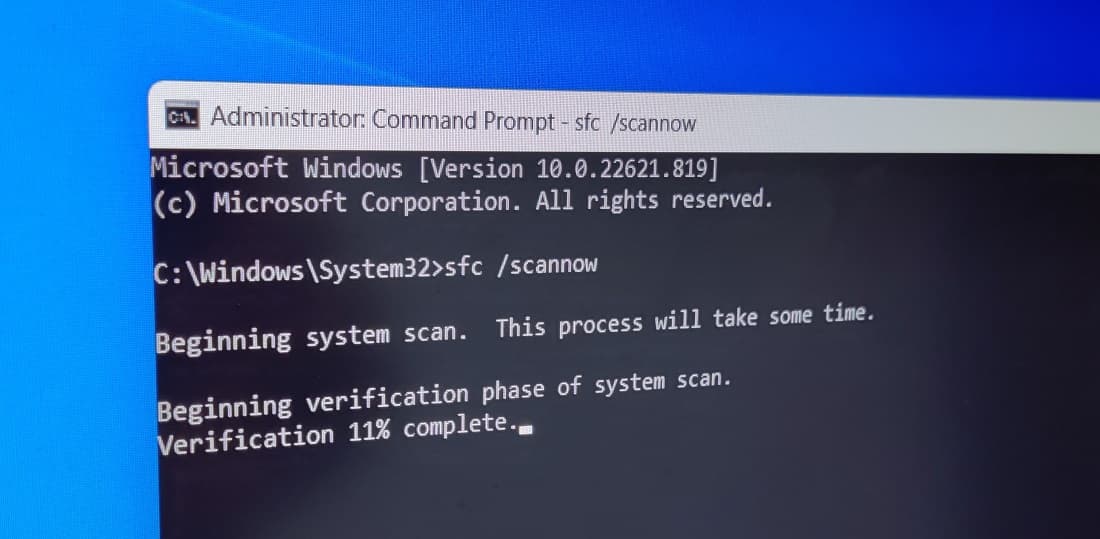 This will start scan and check for corrupted files and replace them if any corruptions are found.
If the sfc scan found corrupted system files but is unable to repair some of them run the DISM restore health command.
DISM.exe /Online /Cleanup-image /Restorehealth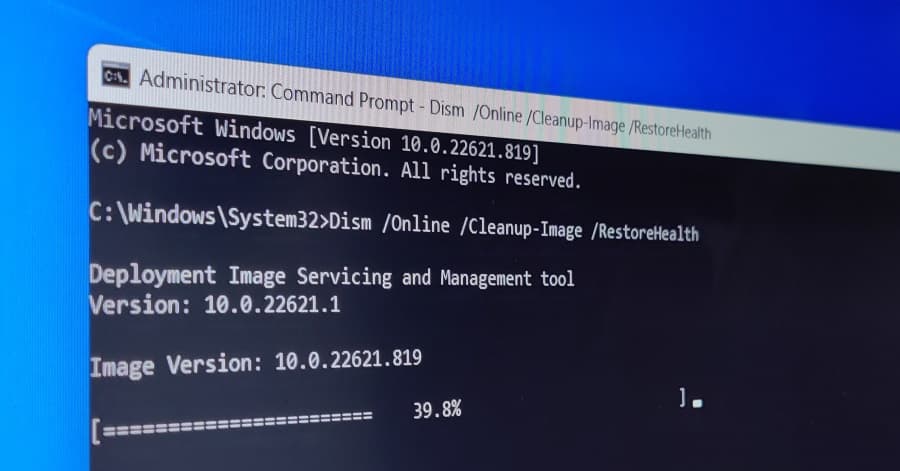 Once the scanning is complete, reboot your PC and try to open the settings app on windows 11.
Reinstall the Settings app
Still, settings won't open windows 11 you should try uninstalling the Settings app and installing it again. Hence, its system app comes preloaded on windows 11, you have to use PowerShell to uninstall the app.
Press Windows key + S, type windows powershell and select run as administrator,
Now copy and paste the following command then press the enter key to execute the same.
powershell -ExecutionPolicy Unrestricted Add-AppxPackage -DisableDevelopmentMode -Register $Env:SystemRootImmersiveControlPanelAppxManifest.xml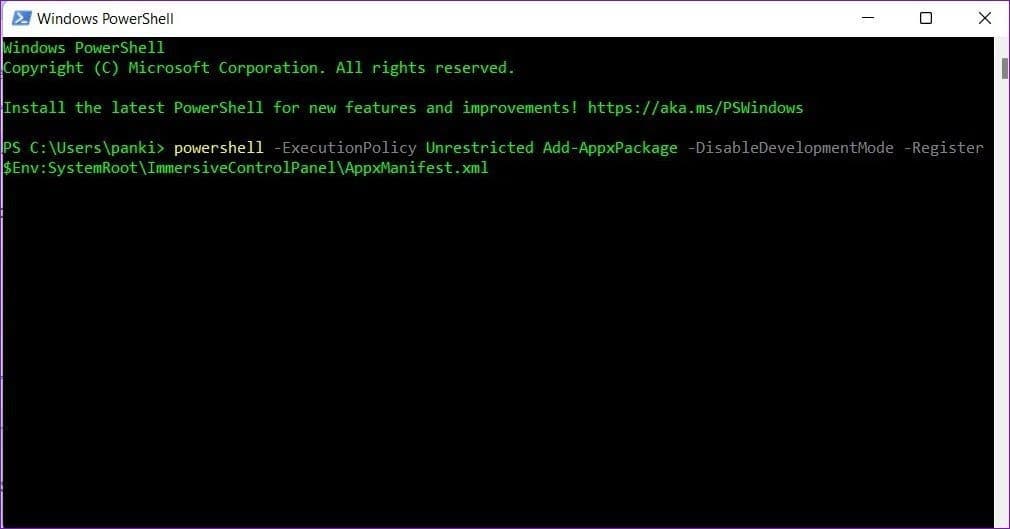 Wait until the command to execute after complete the command restart your PC and hopefully, it would fix the issue.
Create a new User Account
More often than not, modern apps like Settings work without any issues on a newly created user account. So, create a new local or Microsoft user account and then check if the Settings app is opening. If it's working, you can migrate your data from the previous account to the new one before deleting the old user account.
Follow the steps to create a new user account 
First Right-click on the Start menu and select Command Prompt (Admin). when the command prompt opens type below command to create a new user account
net user UserName  Password /add
Note:  Replace the UserName with your preferred username and password with your account login password.
e.g. if you want to create a new account with the name "windows101tricks" then you have to give the command: net user windows101tricks P@$$word /add
Then type this command to add the new user account to the Local Administrators Group:
net localgroup administrators windows101tricks /add

Sign out of your current account and login with your newly created account. Try accessing the Settings app, and it should now be working.
Update windows 11
There may be a bug prevent windows settings to open or not responding on windows 11. Microsoft regularly releases windows updates to address various Windows 11 issues and bring security improvements. And keeping your operating system up to date is one of the best ways to prevent such bugs cause the settings app not to open on windows 11.
Press Windows key + S type windows update and press enter key,
Hit the check for updates button, if updates pending there allow them to download and install on your PC,
Once done reboot your PC to apply the changes.
Now check windows 11 settings app not working problem is solved.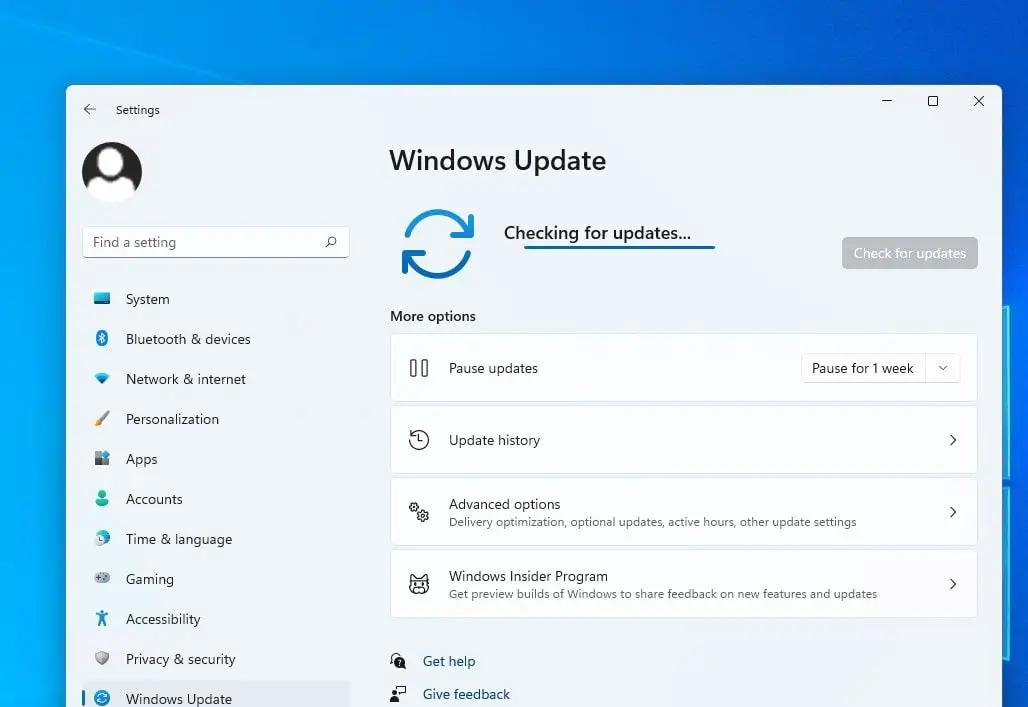 Note – If the windows update fails to open then open PowerShell with admin rights and perform the following commands to update windows 11.
Install-Module PSWindowsUpdate
Get-WindowsUpdate
Install-WindowsUpdate
Restore your system to the previous working state
If nothing is working for you then it's now the best time to utilize the System Restore option to rewind your system to its previous working state. System Restore allows you to 'rewind' your Windows installation to an earlier working state, without affecting your documents.
Press the Windows key + R, type rstrui and click ok.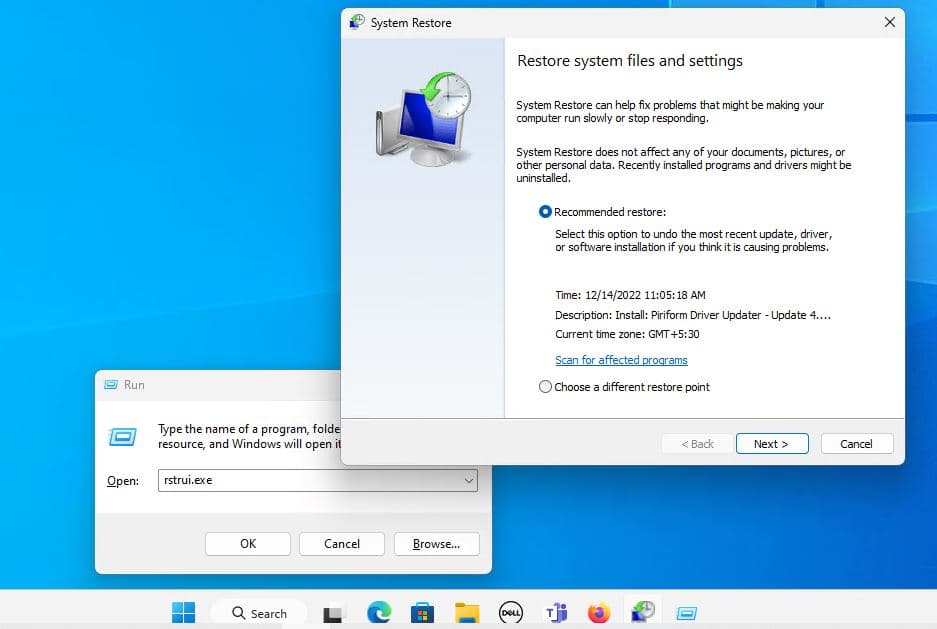 Click Next on the first screen. Choose an earlier date (that your computer is working normally) and then click Next to start the restore process. Check How to perform system restore on windows 11.
After the Restart check, the Setting app may work properly.
If nothing works from the solutions mentioned above, then you might very well be forced to Refresh or Reinstall Windows 11. Refreshing Windows will keep your Personal data, and your base operating system will be reinstalled.
Also read: