Windows Explorer also known as file explorer helps you get the files you need quickly and easily. But sometimes you may experience, Windows Explorer high CPU usage after update windows 11. A few users report After the latest update windows explorer started to grab occasionally about 20% to 50% CPU power and causing the PC to run slower. Even windows explorer is closed, but the process running in the background consume a lot of CPU power and make windows 11 laptop slower. There are multiple reasons that can cause this issue botched updates to corrupted system files or virus malware infections are common. Here in this article, we provide 8 methods to fix Windows Explorer High CPU usage in Windows 11.
Windows Explorer High CPU Usage
Mostly this problem occurs if windows system files are corrupted or the system is infected with viruses or malware. Another common issue that can slow down windows 11 performance is temporary files. Third-party app conflict, Outdated Windows build, or device drivers are also the reason behind High CPU or memory usage problem on windows 11.
You can run the system file checker tool and repair windows files which is the most effective way to fix such problems. Again Perform a full system scan with the latest antivirus to remove virus malware infection or check and fix disk errors with the CHKDSK tool, remove temporary files helps fix 100 CPU usage problem in windows 11.
Restart your computer
In most situations system restart is very effective to fix different problems include high CPU usage on windows 11. Let's first close apps you aren't currently using and restart the computer.
When you reboot your PC this will flush out the random and unimportant data slowing down your computer
By flushing the RAM and clearing temporary files, your computer runs faster and more efficiently.
It also ultimately corrects any bugs or glitches that may slow down the computer or cause Windows Explorer High Memory usage.
Once your computer restart, you have a clean slate and, usually, a faster, better working computer. Check probably there is no more High CPU usage problem there.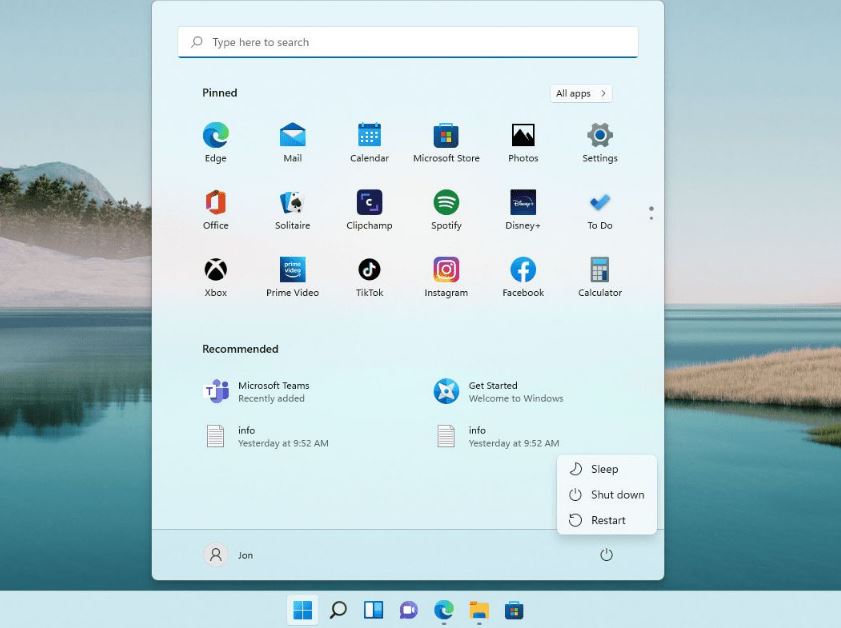 Clean boot windows 11
Clean boot starts the system with a minimal set of drivers and apps at startup and helps detect if third-party service or app conflict causing 100 CPU usage problems on windows 11.
Press Windows key + R, type msconfig and click ok to open System Configuration.
Switch to the Services tab, and select Hide all Microsoft Services then click on Disable all.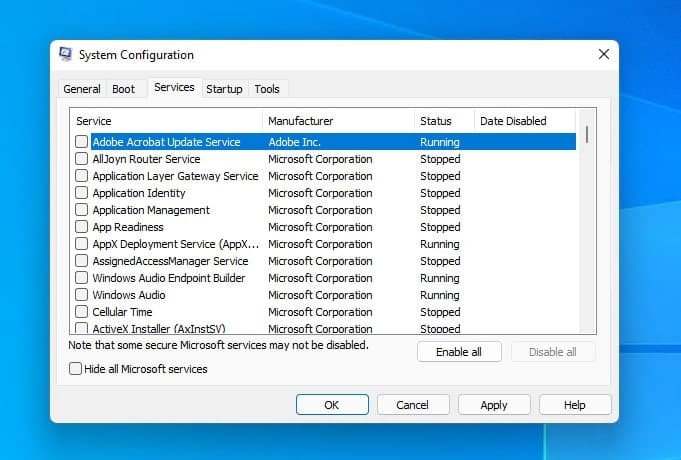 Now Go to the Start tab and select Open Task Manager.
Here, one by one, disable each app under the Startup tab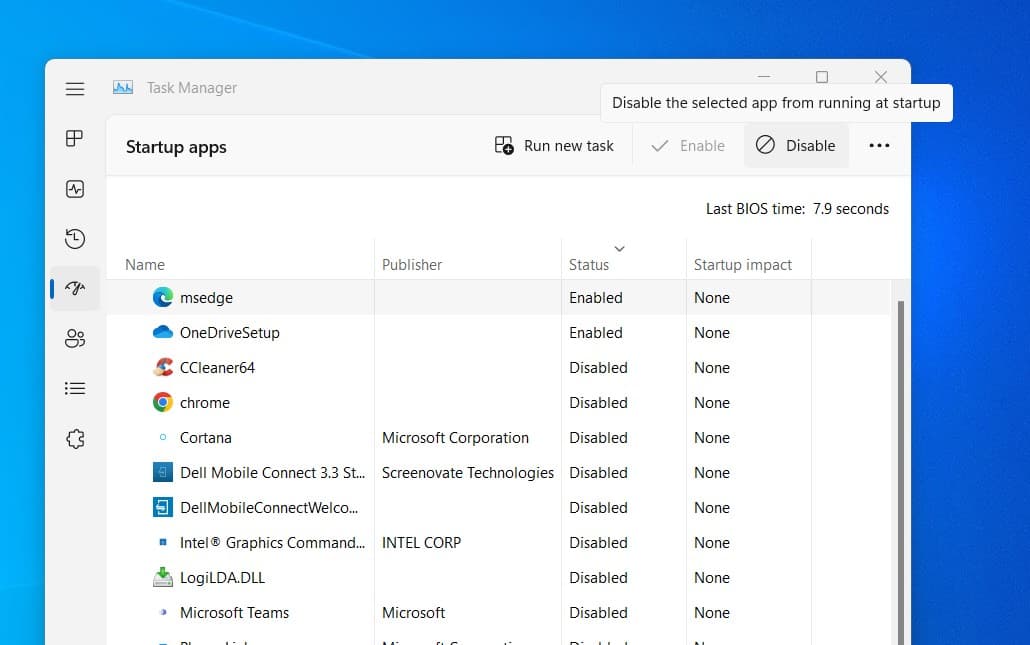 Go back to the Startup tab in System Configuration and select OK.
Reboot your computer to start windows 11 clean boot.
Update windows 11
Microsoft regularly drops windows updates with the latest bug fixes and security improvements. And installing the latest windows updates helps your device run efficiently and stay protected. Let's check for recent windows updates that may have a bug fix for windows 11 high CPU usage problems.
Running an outdated version of Windows could also be a possible cause of high CPU usage.
Press the Windows key + X and select settings,
Navigate windows  update then hit the check for updates button,
If updates are pending there allow them to download and install on your computer,
Once done, you need to reboot your computer to apply the changes.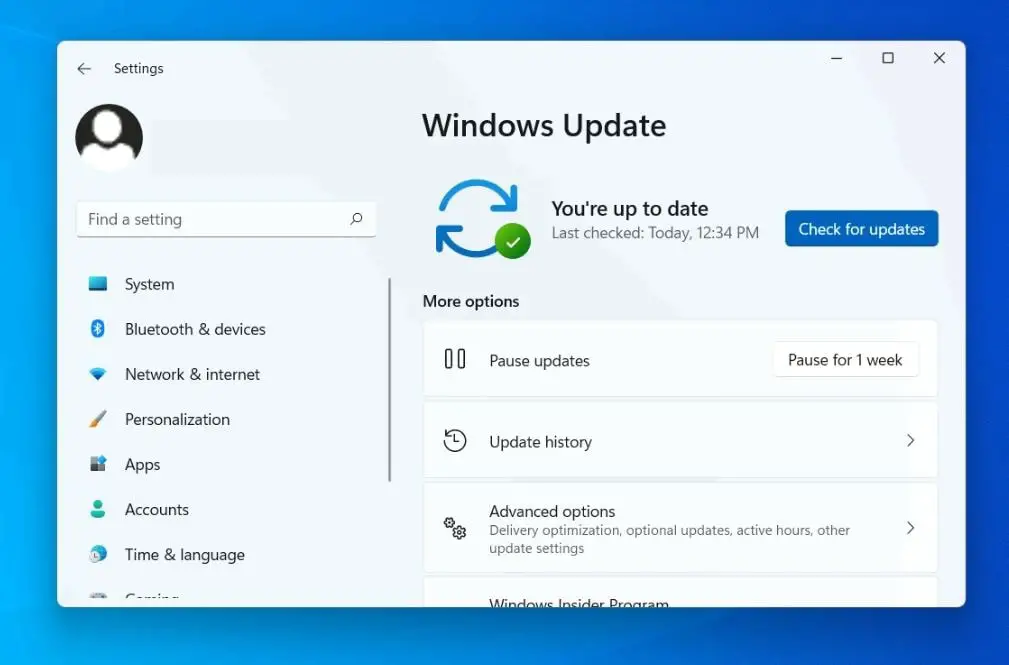 Run system file checker
Corrupted system files are another common reason for windows 11 running slow or High Memory usage. Run the system file checker utility that scans all protected system files on your computer. If found the utility replaces corrupted files with a cached copy that is located in a compressed folder at %WinDir%\System32\dllcache.
Press Windows key + S and type CMD, Right click on the command prompt select run as administrator,
Type sfc /scannow and press enter key to execute the command,
Let the scanning complete 100%, once done reboot your computer,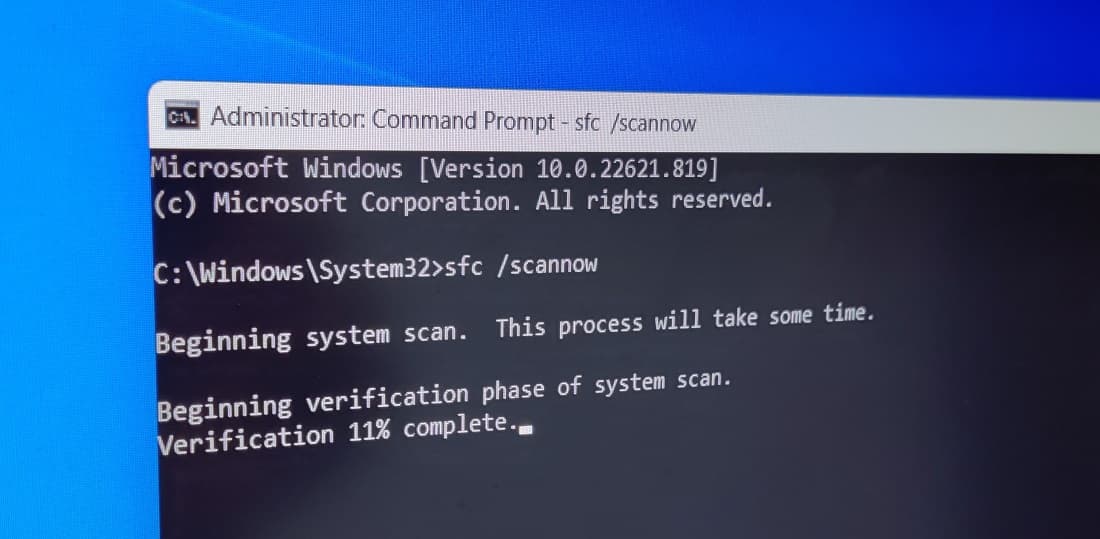 If SFC scan results found corrupt files but was unable to fix them you need to run DISM restore health command: DISM.exe /Online /Cleanup-Image /Restorehealth
Scan for virus malware infection
If your computer is infected with viruses, malware or spyware you may experience windows 11 slow performance or high CPU usage problems. It's another common reason why windows 11 is slow or High CPU usage.
You can use built-in Windows defender (windows security) to perform a full system scan and remove viruses and malware if there.
Also, you can prefer third-party antivirus software like Norton, McAfee, and Bitdefender to do the same job, but make sure your antivirus programs is updated.
Note- Sometimes, third-party antivirus running a scan in the background that is not critical to function windows 11  is the reason behind excessive CPU usage problems. In such cases Temporarily disable or uninstall it and switch to a different antivirus helpful.
Disable SysMain (Superfetch) service
Few users mention that Disable the SysMain (Superfetch) service helps them fix the Windows Explorer High CPU Usage problem on windows 11.
Press Windows key + R, type services.msc and click ok to open the services window,
Scroll down and locate the 'SysMain' service right click on it select Stop and check if the CPU usage comes down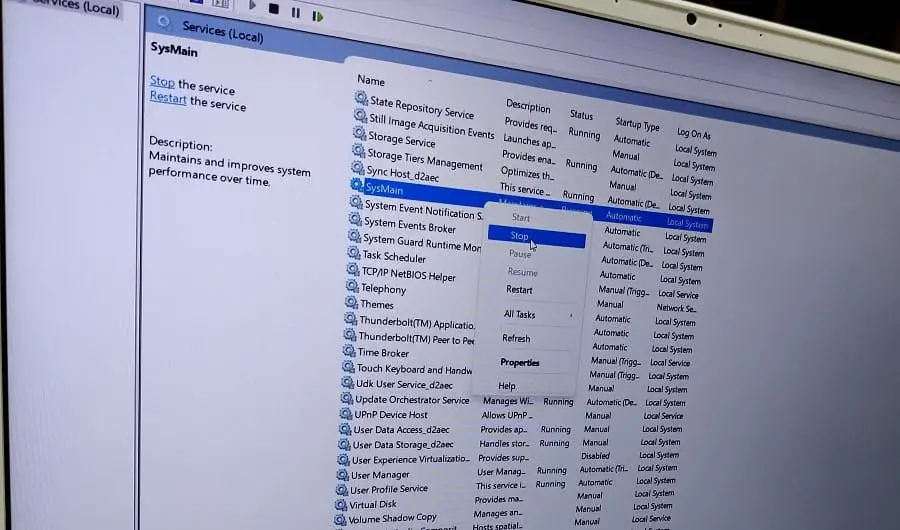 To permanently disable the service double click on 'SysMain' service to open its properties,
Here change the startup type Disable from the list of options and click on 'OK' at the bottom to apply the changes.
Same way disable the Windows search and windows update service, which is very helpful fix the windows 11 slow performance issue or high CPU usage problem.
Restore the power plan default
If you are a laptop user, resetting the power plan to its default settings should help fix the problem.
Press the Windows key + s type edit power plan and select the first result,
Click on 'Restore default settings for this plan' at the bottom.
Click Yes on the confirmation prompt and Restart your PC
After this and see if the issue is still there.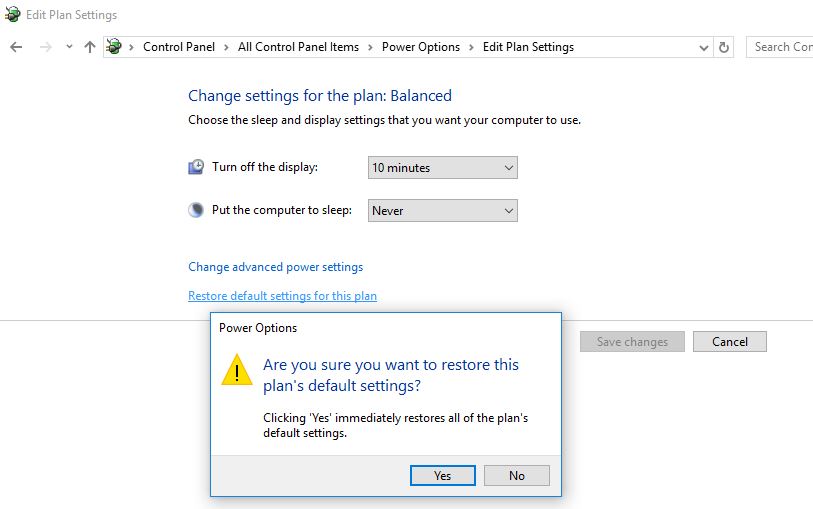 Unlink your Onedrive account
Sometimes File Explorer syncing files with OneDrive account is the reason behind Windows Explorer High CPU usage problem. If the above methods fail to fix the problem, we recommend Unlink your Onedrive account on windows 11 which probably help.
Click the OneDrive icon on the Taskbar then select the gear icon and click Settings from the list.
Navigate to the Account tab and click on 'Unlink this PC. and click Unlink account to confirm.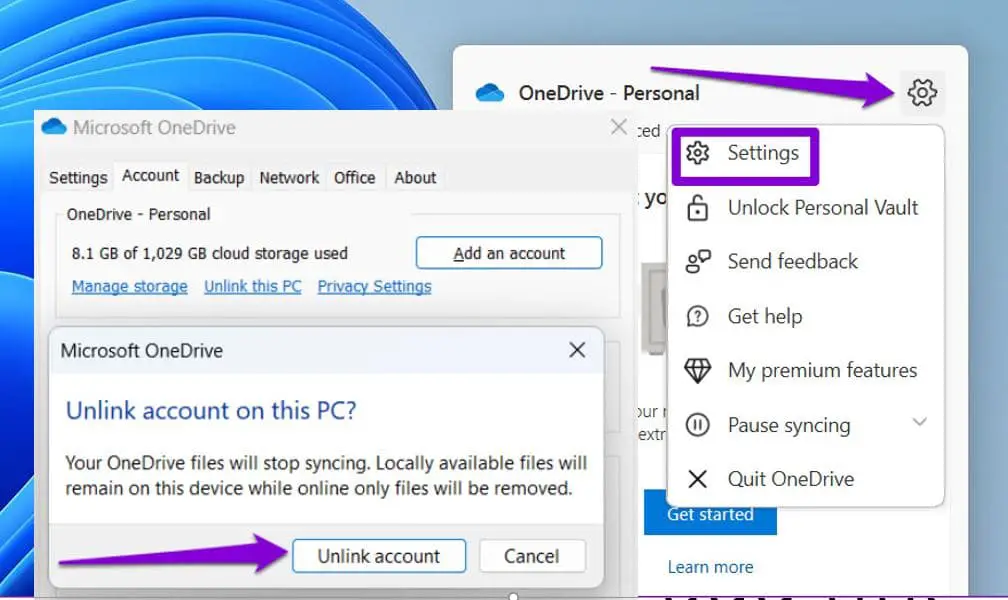 In addition, if you notice windows explorer high memory usage problem on windows 11, run the windows memory diagnostic tool that help fix the problem.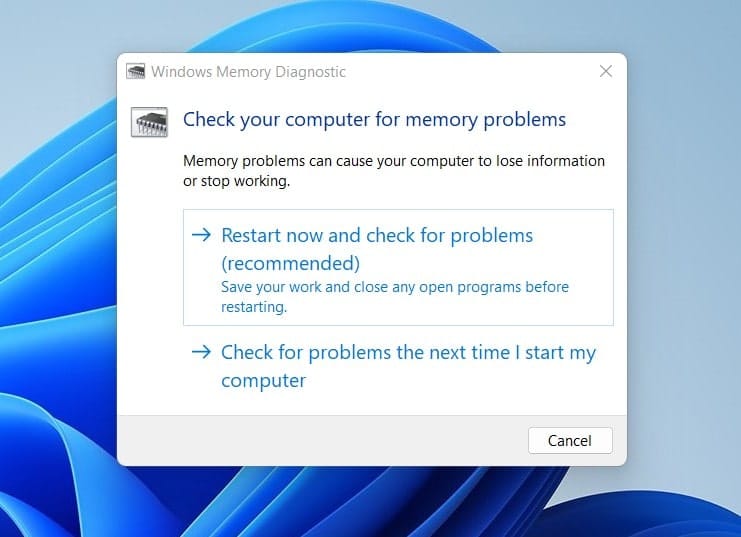 If all the above solutions didn't fix the problem, then there is chance the problem with the user profile that causing windows explorer high CPU usage problem. In such case creating a new Windows user account might be useful.
Open the command prompt as administrator, type net user username /add and press enter key. (Replace the user name with your choice)
Now sign out from the current user and log in with the newly created user account and check if no high CPU usage problem there.
Did the above solutions help fix Windows Explorer High CPU Usage problem on windows 11? Let us know in the comments below.
Also read: