Most of the time you may come to the situation Where you found your favorite video on YouTube but you could not save it because you don't have the right software to download the video from YouTube. There are many of free video downloader available on the market but today we come across "WinX YouTube Downloader" a Best Free HD/4K MP4 Video Downloader that lets you fast download content from YouTube and other 300+ sites, be it a 4K movie, FIFA World Cup songs, or workout video. Save (YouTube) video in MP4, MP3, FLV or WebM, with the perfect resolution to fit your device or video editing app.
Its wonderful application compatibility with all Windows 10/8.1/7 editions to ensures the download process steady without crash. No virus, no plug-ins, and even no ads inside the software, offering you the purest download experience without any security worries. Better yet, plenty of software just support download video one by one now, but WinX YouTube downloader supports download Videos individually or in batch.
Features of WinX YouTube Downloader
When we come to the Features part "WinX YouTube Downloader", It's Fast and stable, 4K 8K Supported, And most important Absolutely free !!! And You can grab your Free copy WinX YouTube Downloader From here.
With the multi-thread and multi-cast technology, WinX YouTube Downloader could deliver accelerate the real-time download speed up to 5 – 8X. Meanwhile, reducing the usage of network bandwidth, it keeps other applications work well while downloading.
The program's interface is perfectly designed so that anyone can use it even if they've never used a similar tool like it before. All you have to do is copy and paste the URL of the video and click the Analyze button to start the video scanning process. Once it's finished, you have a list of results with all the possible formats to download it in. Choose the one you like best and start the download.
Now Come to the Advanced part "WinX HD Video Converter Deluxe" which offer Download, Convert, Edit and Play Video at One Go!!!
With WinX HD Video Converter Deluxe edition you can
● Download video/music from 300+ sites. 8K/4K/1080p
● Download & convert video at one go. YouTube to MP3
● Convert 4K, MKV, AVI, MP4, for iPhone, iPad, Android
● Edit video, Merge, Crop, Expand, Trim, subtitle
With a straightforward UI, WinX HD Video Converter Deluxe nets you the power to convert virtually any videos to any format and devices, free download online videos for offline playback and tailor videos as your own wish. In addition, the video converting and downloading speed is faster than most converters thanks to the unique support of Intel QSV, MMX-SSE, Nvidia CUDA/NVENC, Hyper-threading.
When we came across Features It allows to online Download 4K videos over 300+ sites and converts them to AVI, MPEG, WMV, MOV etc, Also you can Edit/Trim/Merge/Subtitle Videos And more. But the "New! WinX-built Level-3 Hardware Acceleration" The star feature of WinX HD Video Converter Deluxe Edition that contributes to 16x speedup (over software acceleration), stutter-free video conversion, and lowered CPU usage and temperature.
Level-3 Hardware Acceleration

With hardware acceleration, the app uses the untapped power of your integrated or discrete graphics card to significantly speed up the process, especially if you have an older computer. Hardware acceleration is classified into three levels:

Level 1 – hardware encoder. It is the basic tier harnessing general Intel®, Nvidia® hardware (GPU) encoder to accelerate data computing of Video converting parallelly.
Level 2 – hardware encoder and hardware decoder. Hardware decoder is added to speed up decoding raw data from original MPEG-2 bit stream packet through concurrent computing.
Level 3 – hardware encoder, hardware decoder and hardware processing. Hardware processing lies between hardware decoding and hardware encoding. It leverages Intel® QSV and Nvidia® CUDA/NVENC to process the raw data concurrently without damaging quality, thus making the process of "source Video -> HWDec -> Processing (GPU) -> HWEnc -> target video" 16X faster than before.

And the unique WinX HD Video Converter Deluxe supports Level-3 Hardware Acceleration, Intel Quick Sync Video as well as recent NVIDIA GPUs, so if you have either of those in your system, you'll see speed improvements of at least 50 percent While using the Application.
Now come To the offer part: WinX Digiarty Celebrating their 12 Anniversary and offering a Special Giveaway offer To download WinX HD Video Converter Deluxe edition for Free, which means you can enjoy the Full features without purchasing the product.
Note: Giveaway License offers All Pro features for free but purchases the application with 50% Discount give you Tech support and free updates for a lifetime.
Convert Video using WinX HD Video Converter Deluxe
First of All Download and install the Free Giveaway license copy of "WinX HD Video Converter Deluxe Edition" Then fallow proceed below to convert a Video:
Simply Add Your Video > Select Output Format > Start the Conversion.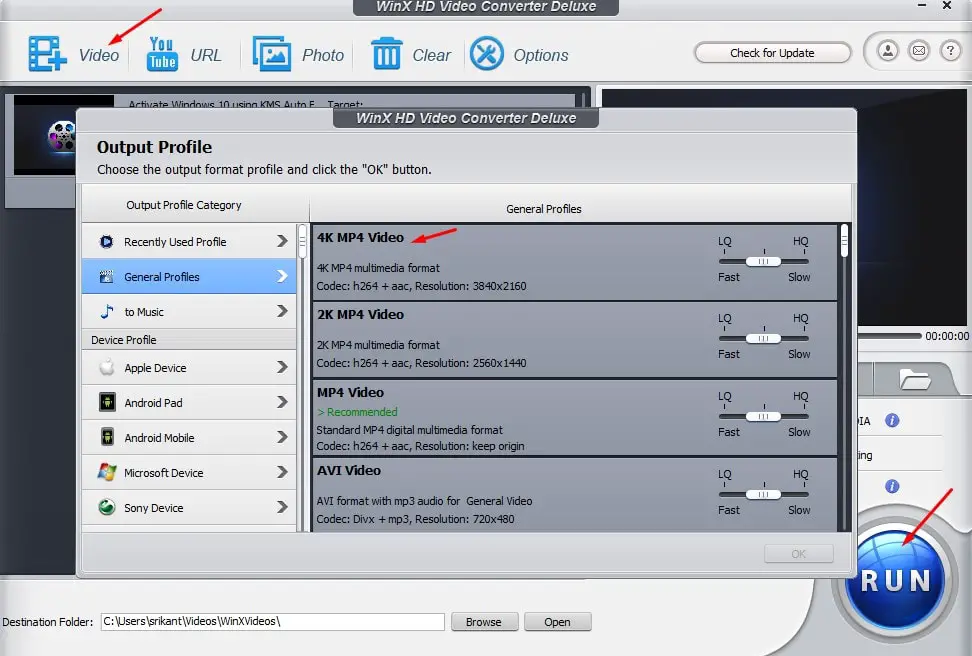 Also This can offer an "Edit" button that pop up the edit window. Where you can edit the video before converting it.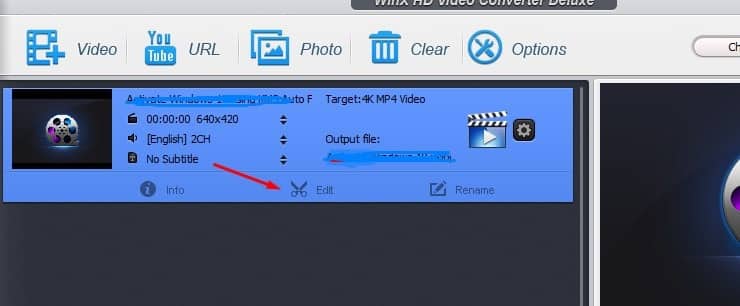 Such As You can select the embedded subtitle track or add subtitle to your video:
1 Check "Enable Subtitle" -> Select the embedded subtitle -> "Done".
2 Check "Enable Subtitle" -> "Extra" -> Hit "Add" to import SRT subtitle file -> "Done".
Crop and expand your video to fulfill the screen or devices.
you can Tap "Trim" button to cut video files to a smaller clip.
Check "Enable Trim" to set any time point of the footage as Start Time and End Time.
* Also, you can just drag the slider to select a segment you need. Also, You can check the WinX HD Video Converter Deluxe complete Guide from here.
That's All I hope our Visitors enjoy the free Giveaway License of WinX HD Video Converter Deluxe Edition and take advantage of pro features for free.