Sometimes after adding a new hardware device or installing a software program you may experience Blue screen error that says "Your PC ran into a problem and need a restart". Users report Blue screen error after plugging in a wifi adapter. Few users report this annoying issue Your PC ran into a problem and needs to restart won't let them play games. This Blue screen usually means,
Hardware malfunctions, installed driver, or third-party extension is causing this issue and it is repairable by a crash or dump analysis.
The second reason may be that you selected some settings that are not correct, or if the system has a lot of data in it and its resources are being overused. Additionally, if you've used third-party software that has modified native system files, may create an issue.
Also if your memory in Windows 11 device is running at a higher percentage than your operating system accepts then you will also get this error message.
Again third-party antivirus conflict, corrupted system files or disk drive errors also cause windows 11 blue screen errors on your computer. Here is how to fix the problem, Blue screen page says "Your device ran into a problem and needs to restart" on windows 11.
Fix your pc ran into a problem with windows 11
Blue Screen Of Death is extremely varying and you can't come up with just one solution that will generally fix the whole problem. Let's first reboot your PC this help fix the problem if a temporary glitch causes Blue screen error on windows 11.
Next, you need to disconnect all external devices or newly installed Hardware components that include printer, scanner, external HDD etc.
If due to this blue screen error, "Your PC ran into a problem and need a restart" the computer restarts frequently we recommend start windows 11 safe mode and apply the solutions listed below.
Modify the Memory Dump setting
As mentioned earlier memory issues may cause to display of this error message. And PC restarts to protect itself from serve issues like serious hardware failure and future crashes. Let's solve this issue.
First, try to modify the Memory Dump setting in System Properties:
Press the " windows  + "R" keys to load the Run dialog box.
Now Type "control sysdm.cpl" and press Enter.
Next, move to the Advanced tab and click on "Start-up and Recovery" Settings.
Uncheck "Automatically Restart"
In "Write Debugging Information" Select "Complete Memory Dump" from the drop-down menu.
And Click on Apply and OK It may say you all to restart.
Restart your PC and You are done.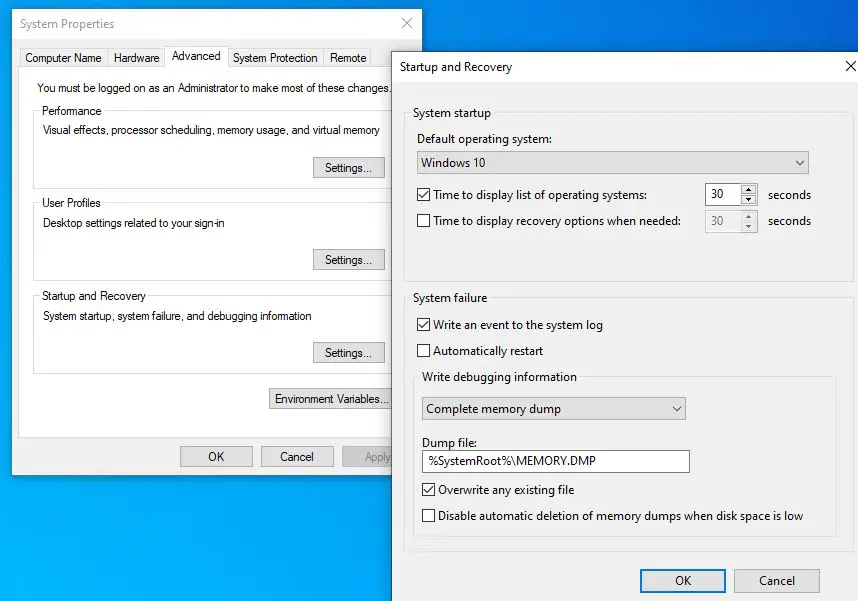 Uninstall Any Recently Installed Application
If the error started to appear, immediately after you installed an application or install a new driver, then there is a chance that this new program could be causing the error. for this, you have to uninstall the program, then evaluate your system.
First, ensure you have administrative rights to make changes or uninstall any application.
Let's follow the steps to Do this.
First, open  Control Panel ->All Control Panel Items ->Programs and Features.  
Now select the recently installed Application and click uninstall.
Restart windows and check if still your pc ran into a problem and needs to restart the Blue Screen problem in windows 10 follow the next step.
Check your computer's stability in Safe mode
Sometimes, the "Your PC ran into a problem and needs to restart" error can be caused due to an outdated or corrupted device driver. To troubleshoot this issue start Windows 11 in Safe Mode and see if the error persists.
To start Windows in safe mode  Press Windows  + "R" key
when run the dialog opens Type "msconfig" and press Enter to open System Configuration settings.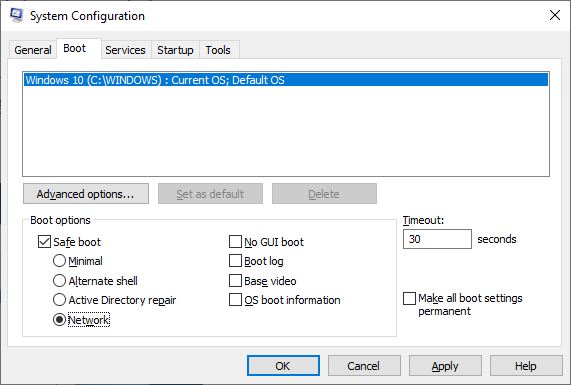 At the Boot tab select (Check) the Safe boot option and click OK and Restart your computer.
This will start your system in safe mode.
Recommended: Troubleshooting windows 11 in safe mode 
Update Windows 11
Microsoft regularly updates the windows operating system with the latest bug fixes and security improvements. And installing the latest Windows update may have bug fix for this blue screen error, that not only fix the problem but also optimize system performance and speed up windows 11.
Press Windows key + X and select settings
Click on windows update then hit the check for updates button,
If windows updates are pending there, allow them to download and install on your computer,
Once done reboot your PC to apply the changes.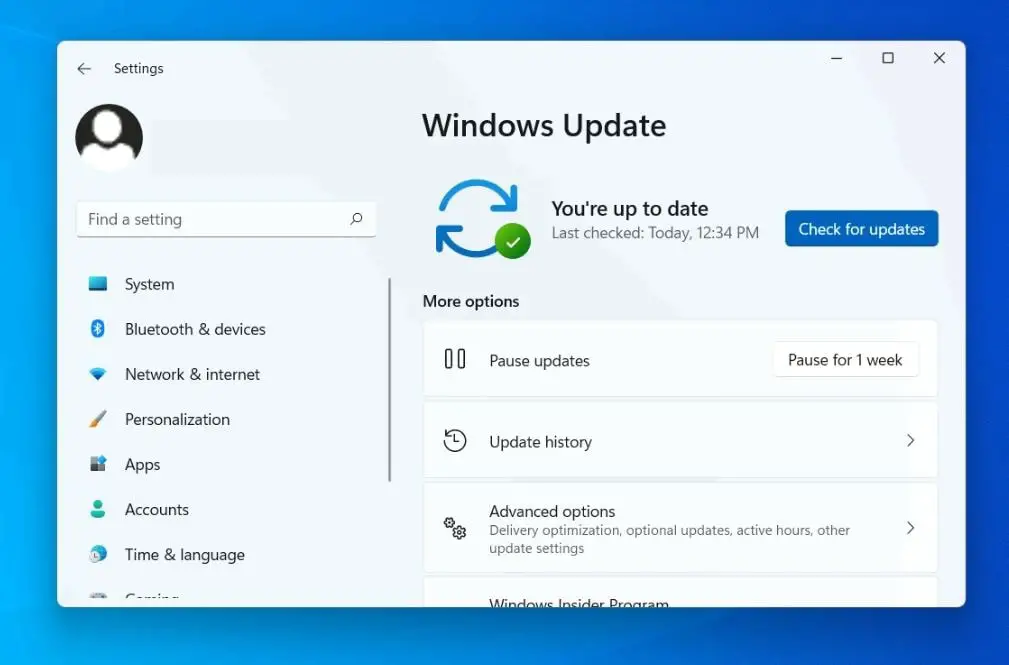 Update old corrupt device drivers
If the "Your PC ran into a problem and needs to restart" error doesn't appear while in Safe Mode, then you probably have a problem with a device driver. In this case, you have to re-install some old corrupted device drivers on your system to find out which causes the problem.
One of the most common causes of this Windows 11 blue screen error is corrupt drivers or outdated drivers
Open Device Manager To do this Type devmgmt.msc on start and press Enter.
Now At the device manager, expand Display Adapters, right-click and select properties
On the installed Video adapter (e.g. AMD Radeon), and select update.
Or completely uninstall the device driver and download the latest driver from the manufacturer's website and install.
Do the same with:
Display Adapter Driver
Wireless Adapter Driver
Ethernet Adapter Driver
Note: After removing a driver, perform a system restart and check if the error persists before proceeding to uninstall the next device driver. When you find which device's driver causes the "Your PC ran into a problem and needs to restart" problem, proceed to download and re-install the latest driver version (for that device) from the manufacturer's website without uninstalling the rest device drivers from your system.
Scan And Repair Corrupt Windows System files
The "Your PC ran into a problem and needs to restart" error message may be due to a corrupted file system. To resolve this, use the SFC/scannow (System File Checker) command to repair Windows system files.
Open an elevated command prompt (with Administrative privileges).
In the command prompt window, type the following command and press Enter: sfc /scannow,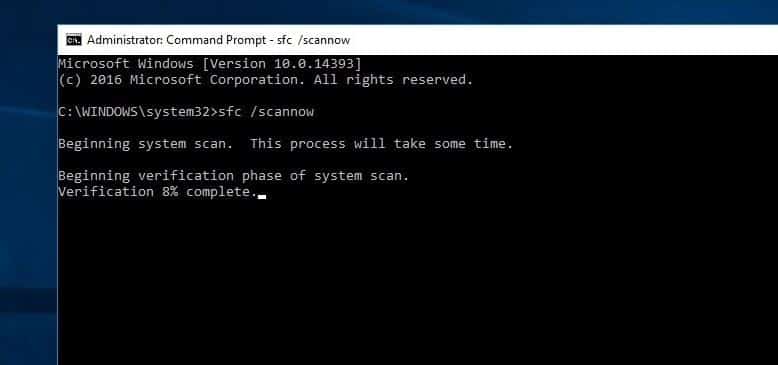 This will scan your system for all its important system files, and replace them where necessary.
Wait until Windows scans and repairs system files.
When the System file check and repair is completed, restart your computer and check if your computer works smoothly.
Note – If the sfc scan fails to repair some of the corrupted files run the DISM restore health command: DISM /Online /Cleanup-Image /RestoreHealth
The System File Checker or DISM scan will take a little bit of time, depending on the size of your disk and the PC capabilities so don't interfere until it's finished.
Check Memory (RAM) corruption
If none of the methods help you, You can try to find out your memory problems. Because Corrupted RAM can cause this blue screen problem. To determine whether or not this is the case, you will first, need to test your RAM. This can be done, by running the Memory Diagnostic Tool.
Memory related issues are a common cause behind Your PC Ran into a Problem and Needs to Restart error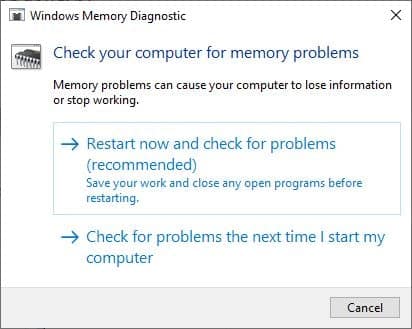 To do This On Start Type Memory Diagnostic Tool and select it you will get Windows Memory diagnostic Tool Screen,
Here Select Restart Now And Check for problems (Recommended)
This Will Restart your windows and check for Memory Errors.
Wait until complete, When complete the process restart windows.
Perform startup repair
Well if the system frequently restarts with this error, "Your PC ran into a problem and need a restart" even on safe mode. You need to access advanced options and perform startup repair.
Start your PC from installation media and click on repair your computer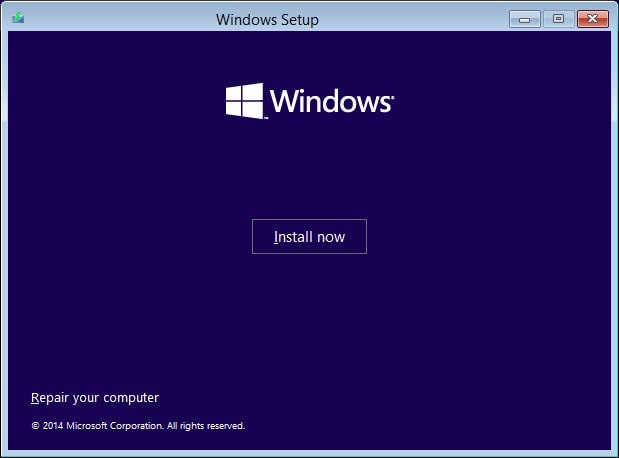 Next click on troubleshoot option then advanced options.
Here click on startup repair the let windows automatically detect and fix startup problems that prevent system start normally.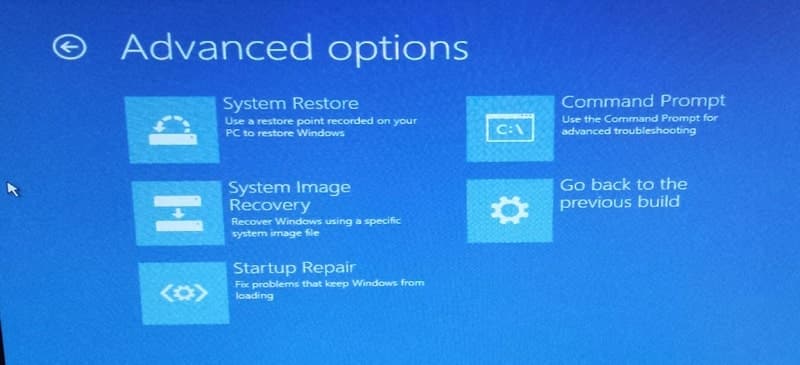 In addition, if the system protection feature is enabled on your PC, the windows 11 system keeps System Restore points automatically and allows you to go back to the time when things were running smooth. If all the above options fail to fix the problem it's time to utilize the system restore feature and revert back system settings to a previous working state.
Also, Check This Video Steps Performed To Fix Windows 10 BSOD Errors
Also read: