The yourphone.exe is a part of your Phone app that is preinstalled in windows 10. You may notice the YourPhone.exe is always running in the background and wonder stop or disable the yourphone.exe process in windows 10. Here is the detailed information What is YourPhone.exe process in Windows 10? It's safe to remove YourPhone.exe or not.
What is YourPhone.exe process in windows 10?
As the name suggests, Yourphone.exe is the main process of the Your Phone application in Windows 10. The default location for this app file is C:\ProgramFiles\WindowsApps\Microsoft.YourPhone_1.20051.89.0_x64__8wekyb3d8bbwe.
Your Phone is a legit App built into Windows 10 that allows you to connect your Android or iOS mobile phones to Windows 10 computers to Sync Photos and Messages. Means using YourPhone app windows 10 users can see their android or ios phone pictures and even send text messages directly from their computer. It requires a constant internet connection for both the computer and the smartphone in order to operate.
Depending on what kind of smartphone you have, it allows you to:
Link your phone and PC to unlock a variety of cross-device experiences. (Android and iPhone)
See recent photos from your phone on your PC. (Android only)
View and send text messages from your PC. (Android only)
Answer phone calls
Play and control music
Screen mirroring (Android only)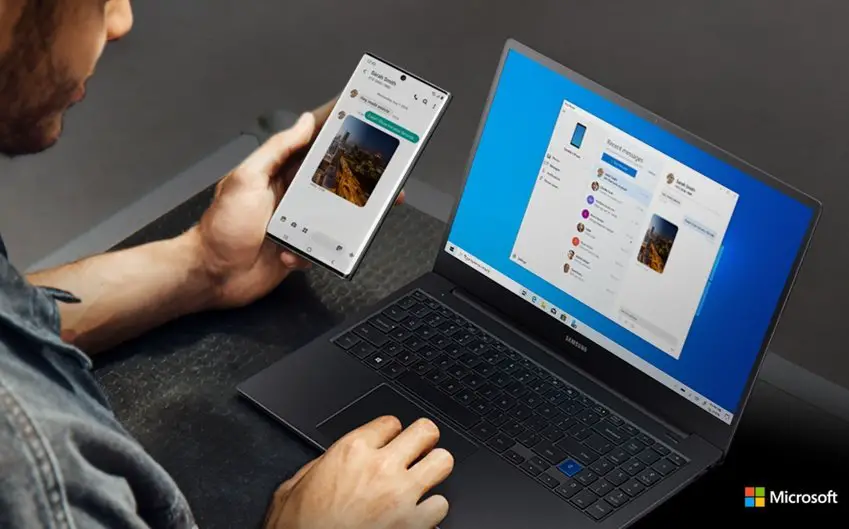 YourPhone.exe process is a virus?
No, the YourPhone.exe Process is not a virus, it's a legitimate app from Microsoft that enables you to sync your Windows 10 machine with your Android or iOS phone. can see more information about this application on the Microsoft website here.
Can I stop the yourphone.exe process?
Yes of course you can to disable your phone app in windows 10, follow these steps:
Open the Settings app by pressing the Windows key + I.
Click privacy then Background apps,
Scroll down to the Your Phone app and Toggle the Your Phone option off.
Thereafter, close Settings and restart Windows.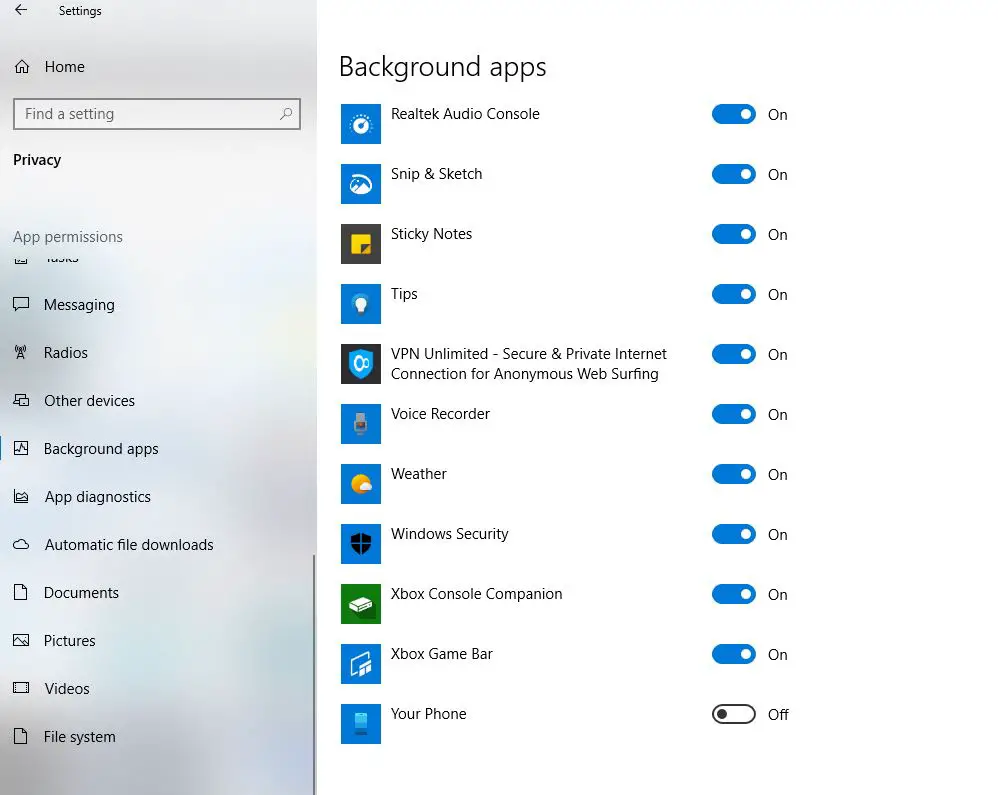 How to uninstall your phone from Windows 10
Your phone app is a system's pre-installed app you can not uninstall it directly from the control panel or from the settings app. But you can use Windows PowerShell (Admin) to remove any pre-installed app on windows 10.
 Right-click on the start menu and select Windows PowerShell (admin)
Alternatively, search for PowerShell, right-click on Windows PowerShell select run as administrator, (Click yes if UAC prompts)
Now type the command  Get-AppxPackage Microsoft.YourPhone -AllUsers | Remove-AppxPackage and press the enter key.
Restart Windows after uninstalling Your Phone.
This will completely remove your phone app from your Windows 10 Pc.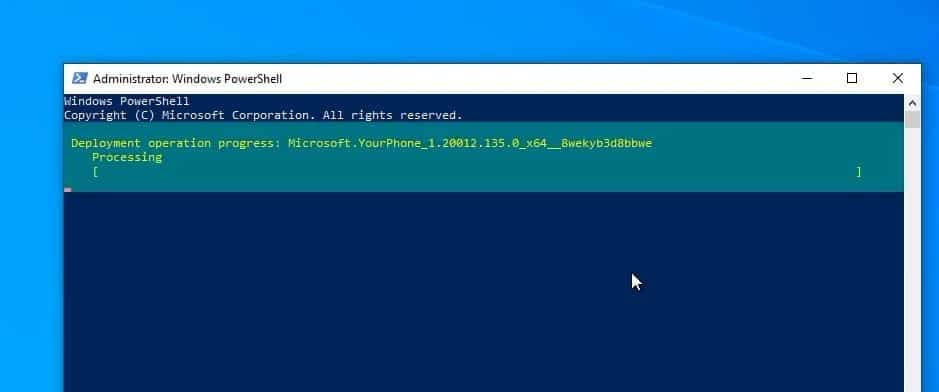 How to reinstall your phone windows 10
If any time you thinking about installing your phone app you can download your phone from Microsoft store following the link here.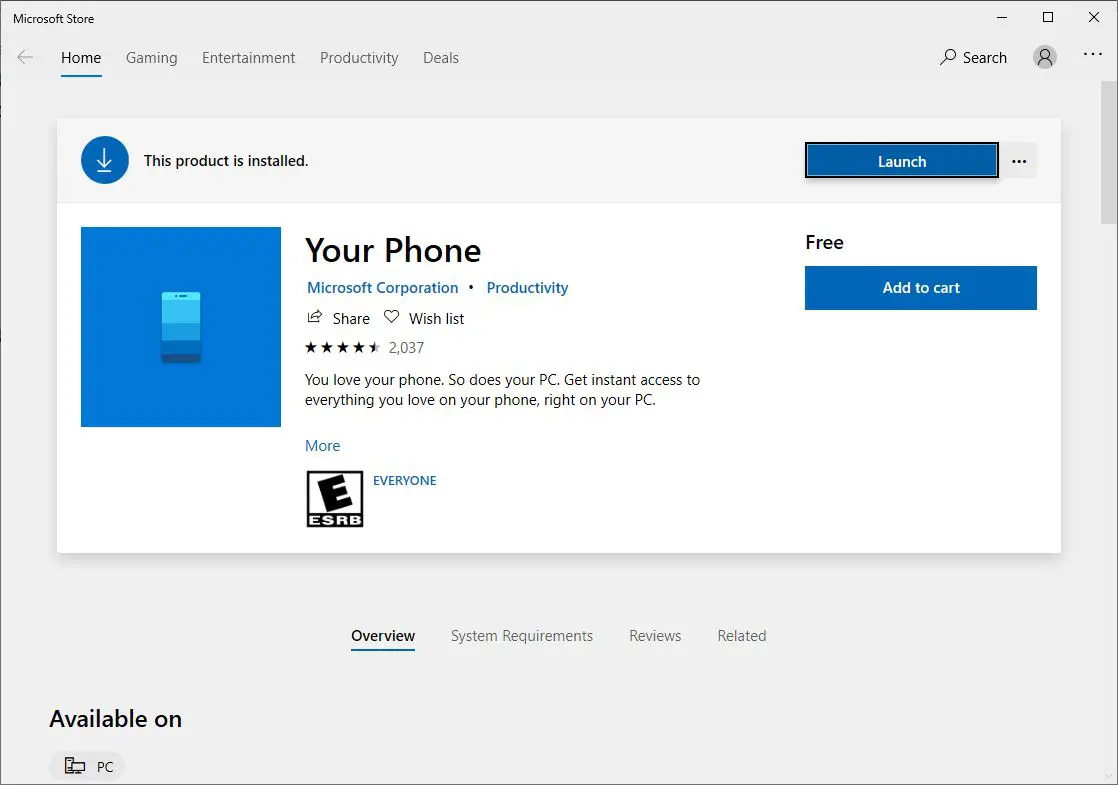 How to Reset Your Phone app in Windows 10
Again if any time experience problem with your phone app on windows 10, Reset Your Phone app to its default settings following the steps below.
Open settings using Windows key + I,
Navigate to Apps > Apps & features.
Scroll down and locate Your Phone app entry, click on it to reveal the hidden Advanced options link and Click the Advanced options link.
A new window opens with options to reset the app its default settings, click on the Reset button to reset the app.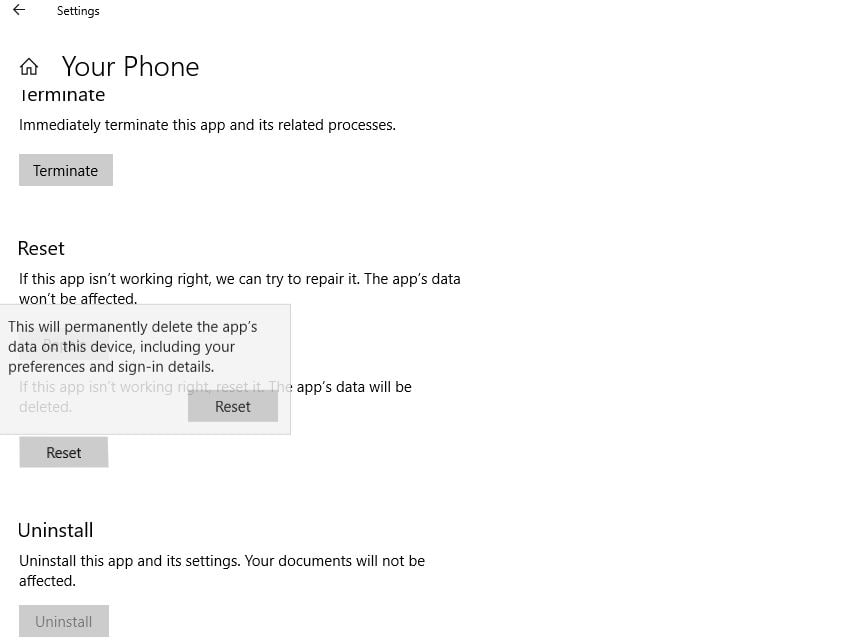 Also read: