Here is how to Troubleshoot the problem and make YouTube work again on your Windows 11 PC,
YouTube videos not loading or won't play on Google chrome windows 11? There are several reasons that prevent YouTube from playing videos, slow internet to faulty browser extensions, or corrupt temporary data or cache in the browser are common. Whatever the reason, here are the best ways to fix YouTube not working on chrome windows 11.
YouTube not working on chrome windows 11
The first thing you need stable internet connection To enjoy YouTube videos on your computer.
Make sure you are using the latest version of Chrome browser on your computer.
Disconnect VPN (if configured on your PC), Use chrome Incognito mode to confirm extension or addon conflict not prevent YouTube videos from playing on your PC.
Run a third-party system optimizer like CCleaner to clear browser cache and cookies with one click and check if your browser loading YouTube videos without any problems.
Check the Internet speed
Slow internet speed is one of the common reasons why YouTube videos not loading or playing in Google Chrome.
Make sure your Windows 11 PC or Laptop is connected to the working internet.
Check the cables are connected properly, if you are connected wifi network check the connection strength.
Check your internet speed using third-party services like fast.com or speedtest.net. If the internet speed is slower than usual, try restarting your router or contact ISP.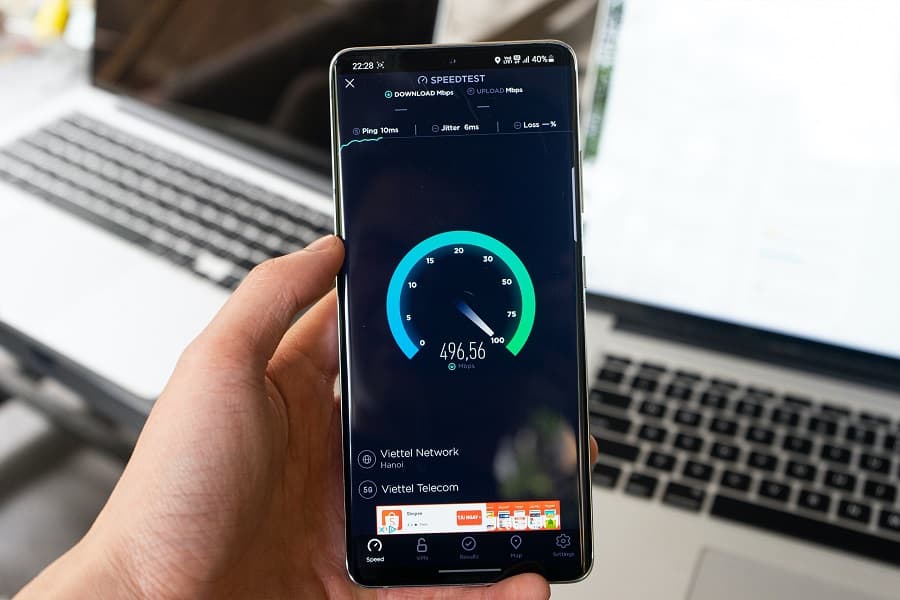 If you are downloading a large file from the web or updating an Xbox game, that could consume high internet bandwidth and result slow internet speed or webpages, and YouTube videos not loading on Chrome. You need to disable such processes in the background to fix the problem.
In addition, press the Windows key + R type ping google.com -t and click ok to check if the ping response getting continuous or if it breaks between. if it breaks you need to troubleshoot the internet first.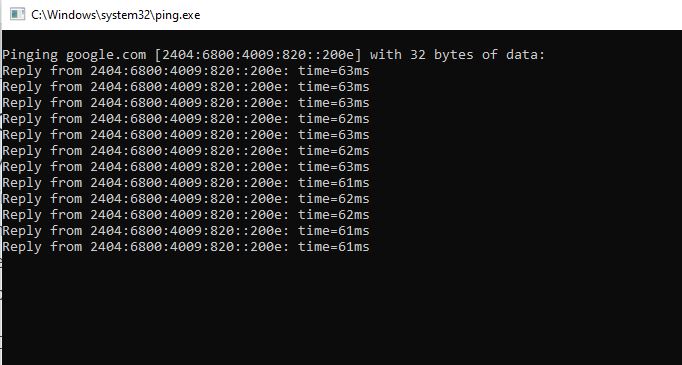 If you are connected to VPN, we recommend disconnect and try to open or play YouTube videos on the Chrome browser.
Disable Chrome Extensions
Chrome extensions expand the browsing experience, however not every extension works as expected and some outdated ones may cause problems with YouTube. For example, ad blockers can sometimes conflict with some website functionality. Let's disable or remove all Chrome extensions and check if YouTube works again on your Windows PC.
Open the Chrome browser, click on the three-dot menu at top
Navigate to more tools then click on extensions
This will display all Chrome extensions installed,
Here You can remove or disable them by switching the slider on or off.

Clear Google Chrome Cache
Browser cache makes the browser experience faster but corrupt chrome cache can affect the YouTube video experience on your PC. Open Chrome incognito mode and try to play any Youtube video, and clear the browser cache if Youtube works fine in Chrome incognito mode.
Open Chrome browser click on the three-dot menu select more tools, then choose Clear Browsing Data.
Or you can open the Chrome browser and press Ctrl + Shift + Del to open the same window,
In the popup window, select the time range between the last hour to all time,
Check mark on Browsing history, cookies and other site data, cached images and files option then click on Clear Data in the lower right corner.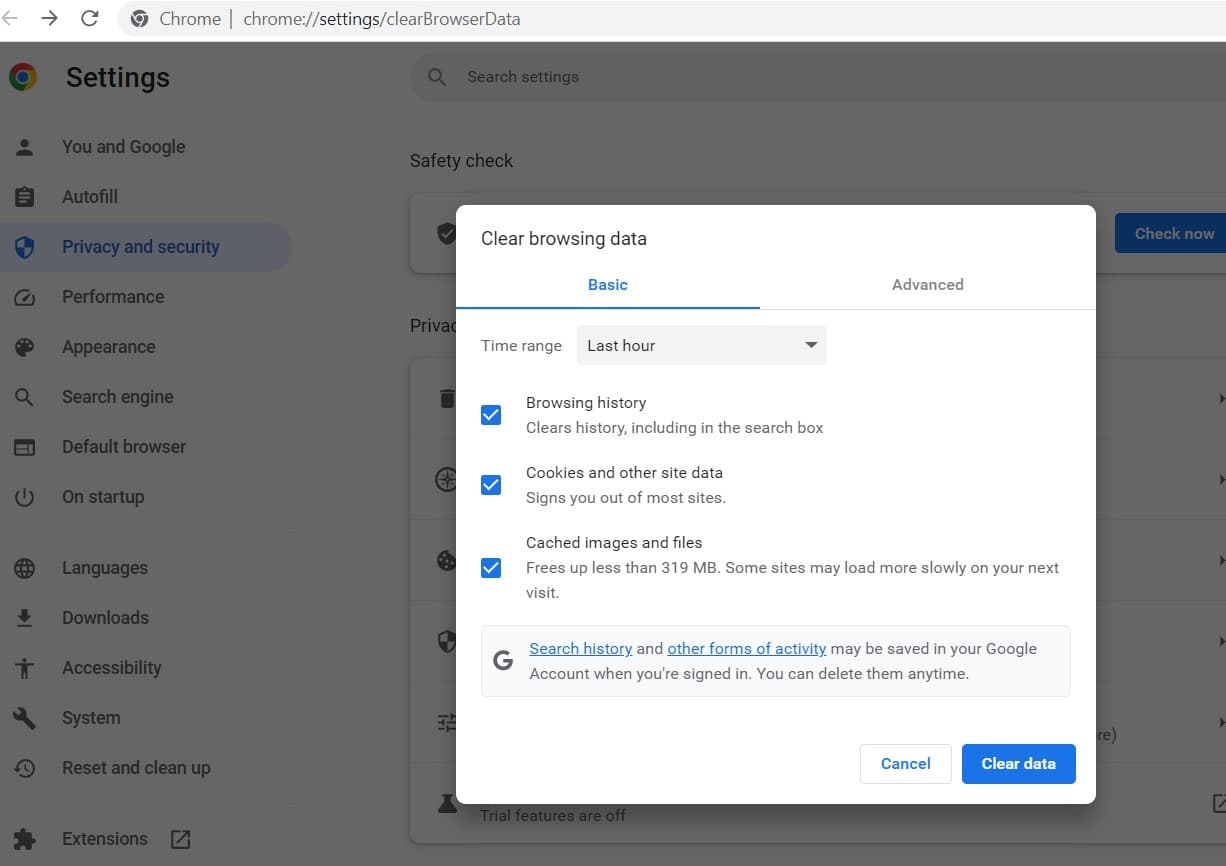 Relaunch your Chrome browser and try opening YouTube again. See if this fixed your problem
Turn Off Energy Saver Mode
Google Chrome Energy saver mode minimizes power use by saving computer resources. And it may interfere with YouTube streaming. Let's Turn Off Energy Saver mode and check if this helps.
Open the Google Chrome browser on your PC,
Click the More menu in the top right corner, then select settings
Here search for Energy saver mode at the top and disable the option
You can reload the YouTube tab and start streaming without any issues.
Enable Javascript
If JavaScript is disabled in the Chrome browser, You should enable it for smooth video playback.
Open Chrome, tap on the three-dot menu at the upper right corner, and select Settings.
Use the search bar at the top and type JavaScript.
Find the option under the Content menu.
Click on JavaScript and make sure it's enabled from the following menu.
Update Google Chrome
Google regularly updates the Chrome browser with new features and the latest bug fixes and improvements. If you have an outdated Chrome browser on Windows 11 that might cause or prevent YouTube videos from playing. Check and make sure you're using the latest version of Chrome that only brings the latest bug fixes but also optimizes the browser performance as well.
Open Google Chrome Settings (check the steps above).
Select About Chrome this will automatically check for and install the latest updates.
Once done you need to relaunch Chrome and try play any YouTube video to check whether the issue is resolved.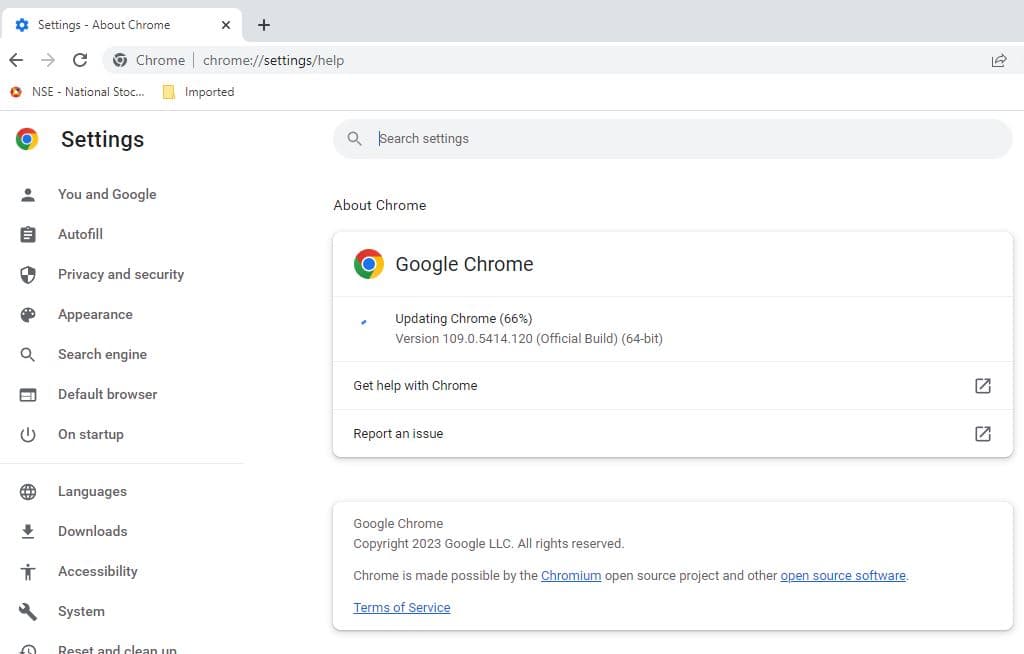 Reinstall Graphics Drivers
An older or outdated Graphics driver installed on your computer could be the reason why YouTube videos not playing on Chrome. If the above solutions fail to fix the problem still Youtube won't play videos on the Chrome browser you should consider reinstall graphics drivers on your Windows PC.
Press the Windows key + X and select Device Manager, This will display a list of Devices and peripherals connected to your computer,
Expand the display adapter option, right-click on Installed Graphics driver and select Uninstall the driver
Click uninstall again when it prompts for confirmation, then restart your PC.
The system will install the required drivers during the reboot process.
Or visit the device manufacturer's site to download and install the latest Graphics driver on Windows 11 PC.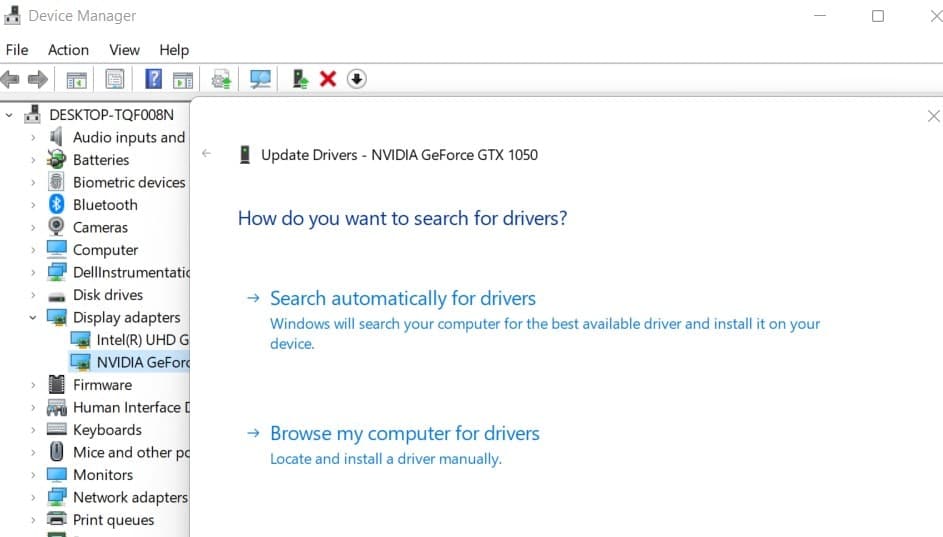 Enable Software Rendering from Internet Properties
Few users report, enable software rendering instead of GPU rendering from internet properties help fix YouTube not working or loading problem on Chrome.
Press Windows key + R, type inetcpl.cpl and click ok to open Internet options,
Move to the Advanced tab, Enable the checkmark beside Use software rendering instead of GPU rendering.
Disable Hardware Acceleration
Try to disable the hardware acceleration in Google Chrome to fix issues with YouTube streaming.
Open Chrome settings and click on System. Or you can navigate chrome://settings/system. Here look for and Toggle off the option "Use hardware acceleration when available"
Reset your Chrome browser.
If all the above solutions fail you should consider completely reset Chrome. This may be necessary if programs or extensions have changed settings and you can't easily reach them. Note- Resetting will delete all the site data and settings.
Open Chrome browser, In the address bar, enter Chrome://settings and press enter.
In the side menu, select Reset and clean up.
Click on Restore settings to their original defaults.
Confirm by clicking on the Reset Settings button, which will show up in a small confirmation dialog box.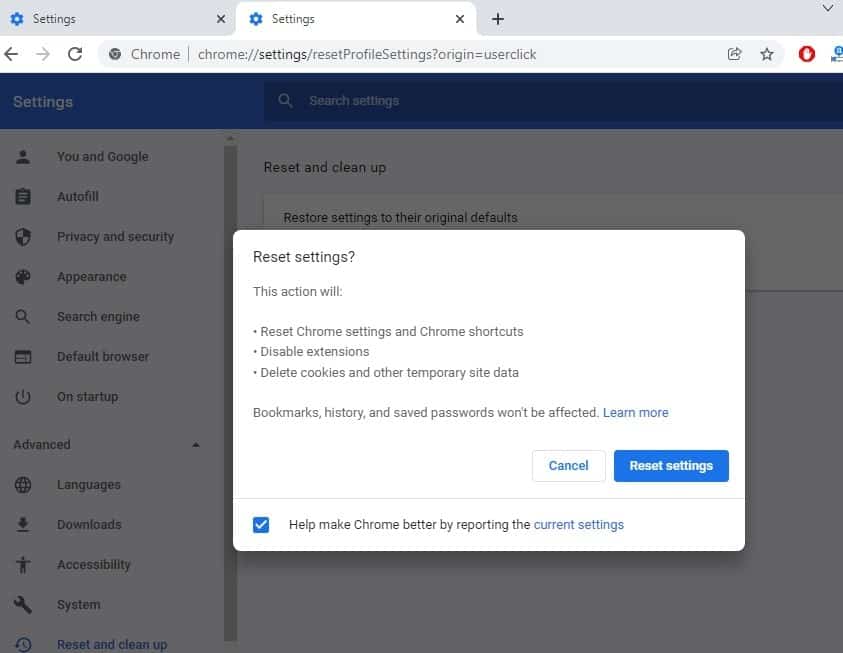 In addition, visit downdetector and search for YouTube, to check YouTube servers for outages. If yes You must wait for Google to resolve the problem.
Tried everything so far but still having trouble opening YouTube videos in Chrome, you should consider reinstalling your browser.
If the above methods don't work for you and you have to watch the YouTube video, you can use another browser like Microsoft Edge, or Mozilla Firefox.