The latest Windows 11 has bought a number of new and noteworthy features, right from changes to the taskbar to various user interface tweaks and more. And the File Explorer has also tweaked some UI changes, Documents, Downloads, Music, Pictures all welcoming new icon sets. Overall it's a welcome change but, some users report the File Explorer Not Working or refusing to open or frequent crashes. Improper system settings, Incompatible third-party software or Corrupted system files are some common reasons behind the windows 11 file explorer lagging issue. Here we have a few workarounds apply to fix File Explorer Not responding on windows 11.
Windows 11 File Explorer Not Working
There isn't any universal fix for the windows 11 file explorer not working issue, we recommend apply each of the below-mentioned workarounds until one of them spells out success for you.
Restart Windows Explorer
There are chances any of the app's background processes or services gets corrupted and impact the overall functionality of that app. closing that app altogether and then restarting it give the app a fresh environment to work in
Press Ctrl+Shift+Esc shortcut key combinations to bring up Task Manager
Go to the process tab, Within that select Windows Explorer from the list.
Finally, hit the restart button Explorer will then restart and the issue might be fixed.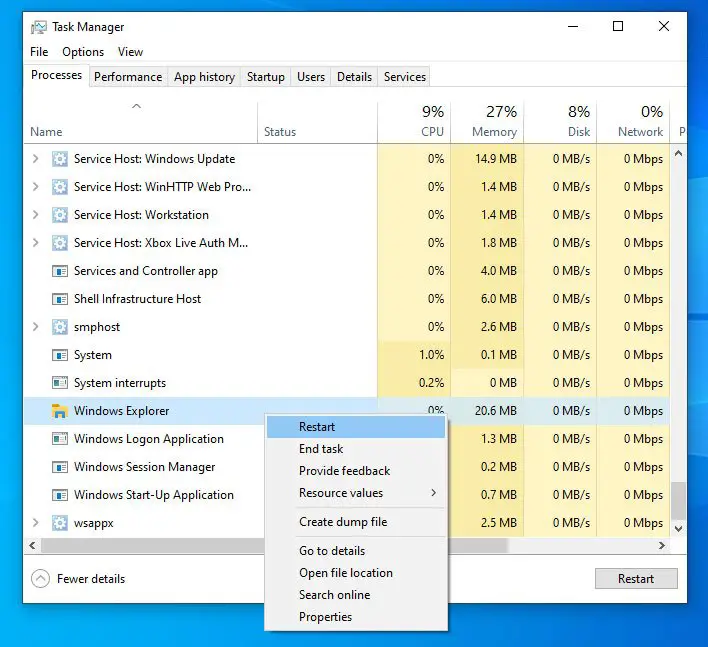 After the restart, check to see if it's still freezing up or crashing Still the problem not resolved?
Go to the Details tab.
Select the explorer.exe file and hit the End Task button
Wait for a few seconds and then relaunch Explorer. Check if it is able to fix the File Explorer crashing issue on your Windows 11 PC.
Adjust the File Explorer options
Press Windows key + R, type control.exe folders and click ok,
This will open the File Explorer Options window, select the General tab,
Next to the Open File Explorer To: drop-down the menu, then select the This PC option.
Click on Apply, then on OK.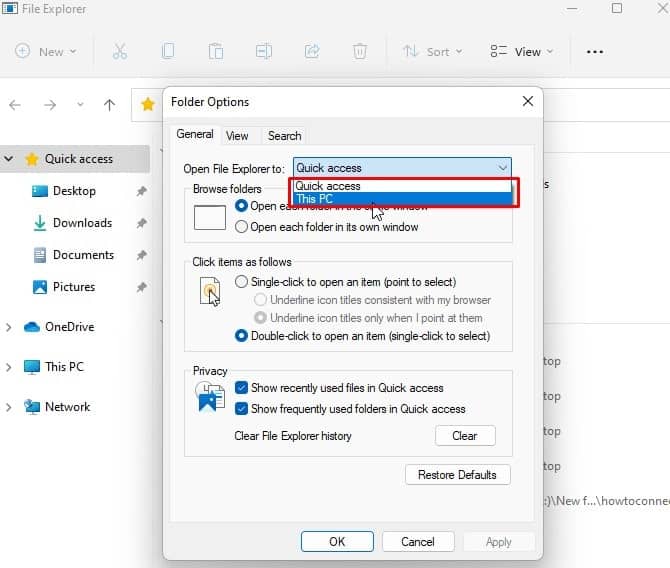 Restart your PC
If File Explorer isn't working, the evergreen solution is, Restart your PC. It will clear any running apps and processes, wiping active memory and giving your apps (including File Explorer) a fresh start. It also installs any pending updates that may have bug fixes for such type of problem.
To do this, right-click the Start button and select Shut down or sign out > Restart.
Delete File Explorer Cache
If lots of temporary data get accumulated that not only slows down the app but also could prevent it from carrying out its normal functionality. And file explorer is one such app where cache gets accrued at regular intervals. Let's Delete File Explorer Cache following the steps below that probably help fix the issue for you.
Press Windows key + S, type file explorer options and select the first result at the top,
Now under the General tab, click on the Clear button under Privacy, this will delete all the cache files.
Once done check and verify if the File Explorer crashing issue on your Windows 11 PC has been fixed or not.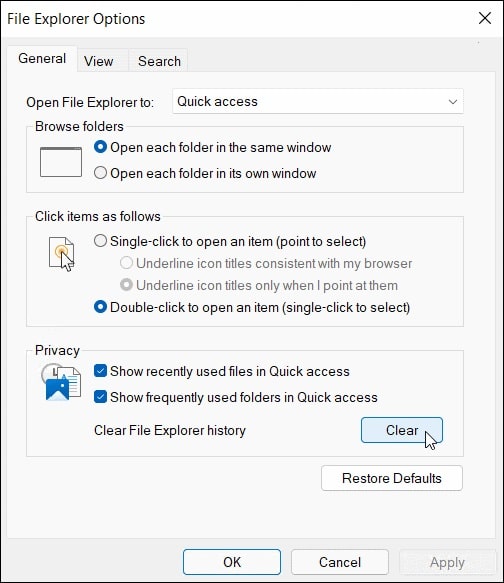 Check for Windows updates
Installing the latest windows updates may have a bug fix for this problem. Let's check for and install the latest windows updates that automatically recommend and fix problems like corrupt settings that make your Windows 11 File Explorer crash.
Press Windows key + I to open settings,
Go to windows update then select check for updates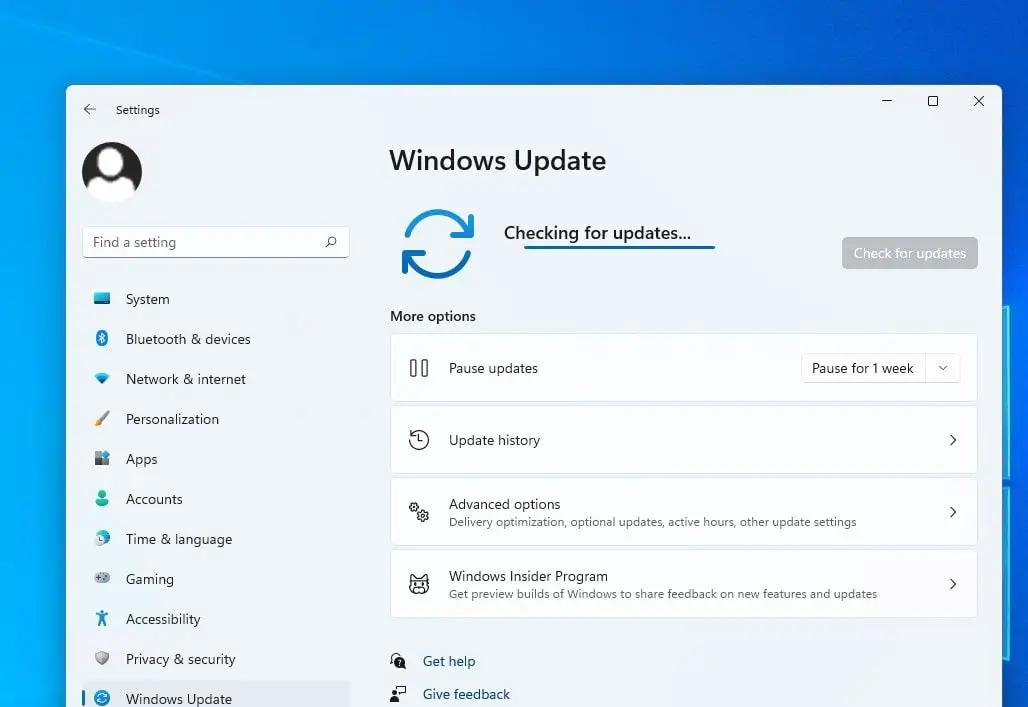 Use the SFC Command
There are chances windows system files are corrupted, which slows down the pc performance and causes windows 11 file explorer not working or lagging. Run the System File Checker (SFC) tool that scans your PC for all the corrupted files. If found any sfc utility try to replace them with their working version that is stored as a cached file on your PC.
Open command prompt as administrator,
Type command sfc /scannow and press enter key
This will perform the scan for corrupted missing system files and automatically repair the corrupted files.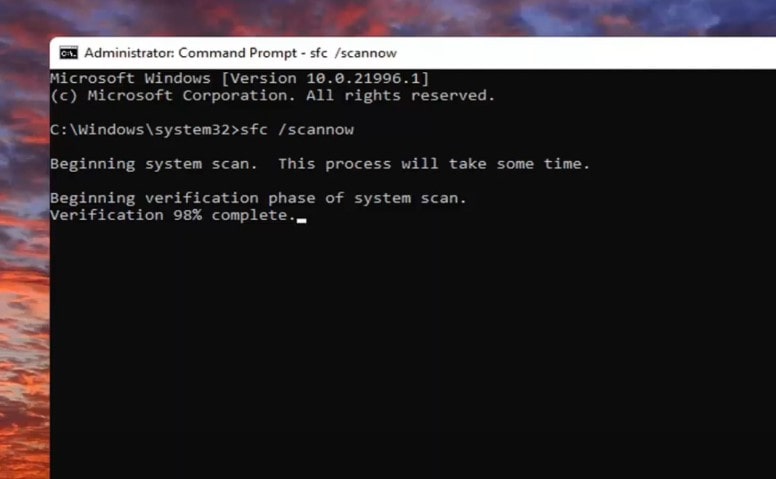 Once done restart your computer When your PC running Windows 11 boots up, check if the File Explorer crashing issue has been fixed or not.
Run System Maintenance in Control Panel
Run the System Maintainance Troubleshooter that scans for underlying issues with various system and UWP apps and subsequently brings the associated fix as well.
Launch Control panel from the Start Menu.
Then change its View By type to Large icons from the top right and go to the Troubleshooting section.
After that, click on Run Maintenance task under System and Security.
The tool will diagnose issues in all the system apps, including the Explorer.
It will then bring the associated fixes as well. Just click on the desired fix to implement it,
Finally, restart your PC and then check if the File Explorer crashing issue on your Windows 11 PC has been fixed or not.
Pro Tip:
To prevent Windows 11 file explorer from crashing, we recommend
Regularly update your operating system.
Clear temp files or urn third-party system optimizers like Ccleaner.
Disable third-party extensions and antivirus programs.
Remove items from the Quick Acess menu
Also read: